Faculty and Staff
Angelena "Ange" Haley, Springfield, Mass., Sept. 1, 2020. Haley was a 38-year staff member in the College food service department, and the mother of Peter Haley '77, former head men's soccer coach. She was beloved by faculty, staff, and students.
Patricia L. McDiarmid '74, G'83, CAGS, EdD, Wilbraham, Mass., Aug. 6, 2020. McDiarmid was a physical and health educator, mentor, swimming and gymnastics coach at Minnechaug Regional High School, and associate professor at Springfield College, and then Western Connecticut State University. She was a Massachusetts Swimming Coaches Hall of Fame inductee.
David W. Wuerthele II, MBA, Wickenburg, Ariz., May 6, 2020. Wuerthele was registrar at Springfield College. He coached youth sports and was instrumental in helping girls' soccer grow in western Massachusetts, and the first girls' varsity soccer coach at Minnechaug Regional High School.
Friends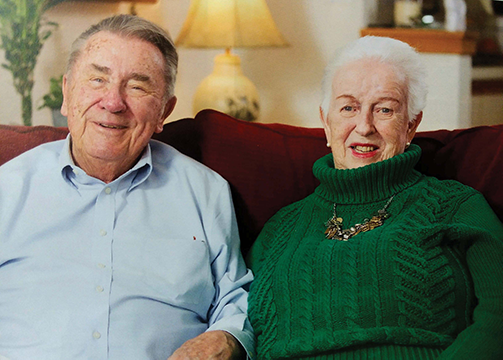 Nancy Samuelson, Williamstown, Mass., Sept. 12, 2020. Samuelson was married to Carl '57, G'63, who served as the assistant swim coach at Springfield College from 1958 to 1966.
Alumni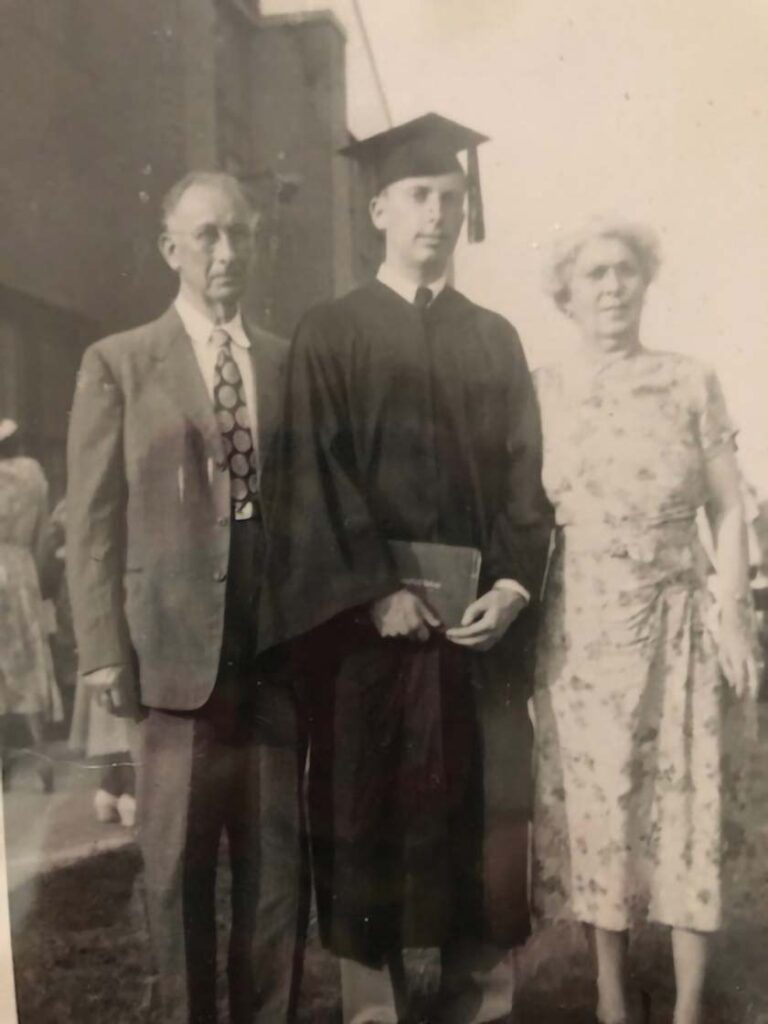 LeRoy F. Spear Jr. '49, Simsbury, Conn., May 9, 2020. He was a U.S. Army Air Force officer during World War II, flying B-17s and B-29s. He spent his career as an educator, coach, and entrepreneur, and was the first University of Hartford basketball coach and, later, its athletic director.
Edward H. Rogers '50, West Stewartstown, N.H., Sept. 3, 2020. Rogers served the U.S. Army in the European theater during World War II. He was a director with the YMCA in Keene, N.H.; Palmer, Beverly, and Boston, Mass.; and, Philadelphia. He was a captain, deputy chief, and training officer for the Harrisville, N.H., Fire Dept., and was a state deputy forest fire warden.
Daniel S. Maloney '53, G'54, Hampton, N.H. Maloney served in the U.S. Army. He was a high school teacher, football and basketball coach, and principal in Maine before joining the New England Association of Schools and Colleges. He received a Doctor of Humane Letters from New England Institute of Technology.
William A. Yorzyk '54, MD, East Brookfield, Mass., Sept. 2, 2020. Yorzyk won the gold medal in the 200-meter butterfly at the 1956 Summer Olympics in Melbourne, Australia. He held 23 American records, set 11 world records and, in 1971, was inducted into the International Swimming Hall of Fame. He learned to swim while a first-year student at Springfield College, required to take a course in swimming. He learned his butterfly technique from coach Charles "Red" Silvia. Yorzyk attended medical school at the University of Toronto, and was a captain in the U.S. Air Force Medical Corps.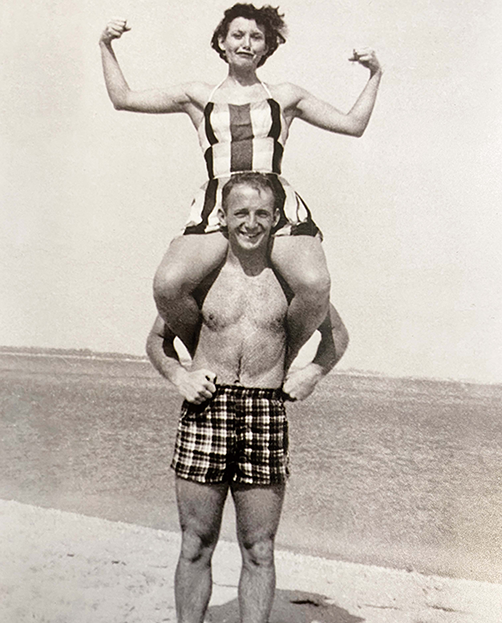 John "Jack" William ten Hope Jr. '55, Hamilton, N.Y., July 16, 2020. ten Hope served in the U.S. Marine Corps as a captain from 1955-1970, including duty in the Mediterranean on the USS Spiegel Grove. He was a physical and health educator, athletic director, coach, and administrator at Madison (N.Y.) Central School.
Will Batiste '56, Brighton, N.Y., July 8, 2020. A physical educator in the Rochester (N.Y.) City School District, Batiste taught elementary and high school students, and coached middle and high school girls gymnastics. He received numerous honors and was inducted into the Adult Recreation Association Hall of Fame.
Joyce Wright Hartsoe '56, Allentown, Pa., Jan. 24, 2020. On her graduation day, Hartsoe was married at Springfield College to Charles Hartsoe '55, who survives. Joyce met Charlie, orientation counselor for new students, her first day on the campus. The two recreation majors spent their lives associated with the field of recreation. She loved Springfield College and visited often.
Richard E. Stevens '61, Lexington, Va., July 21, 2020. At Springfield, he was a member of the baseball team. He was a science teacher in the Andover (Mass.) Public School System, where he taught for three decades, coaching the girls field hockey team and the ski teams.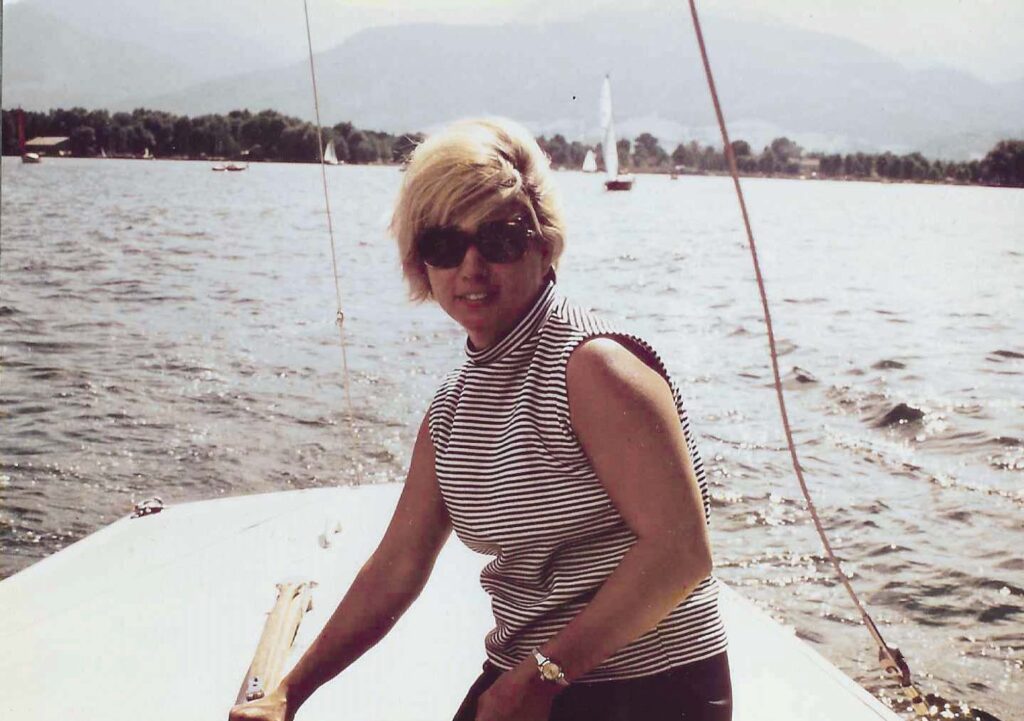 Margery Coombs Williams '61, Lunenberg, Mass., Dec. 9, 2019. Williams had a 20-year career at the Greater Lowell (Mass.) Family YMCA, and was its first woman executive director. She founded Williams Consulting Services and was a campaign consultant for church capital campaigns.
Dorothy R. Mistark '64, Auburn, Wash., Aug. 19, 2020. A physical education teacher, Mistark taught in Longmeadow, Mass., and then for the Department of Defense Dependent Schools in the Philippines, Germany, England, Korea, and Okinawa.
Philip E. Daly '66, Little River, S.C., June 13, 2020. At Springfield, Daly met and married the love of his life, Jennifer Williams '67. He was a teacher and coach at Wabash College in Crawfordsville, Ind., and Wethersfield (Conn.) High School before taking a sales position at Ro-Vic Inc. in Manchester, Conn., retiring after 34 years.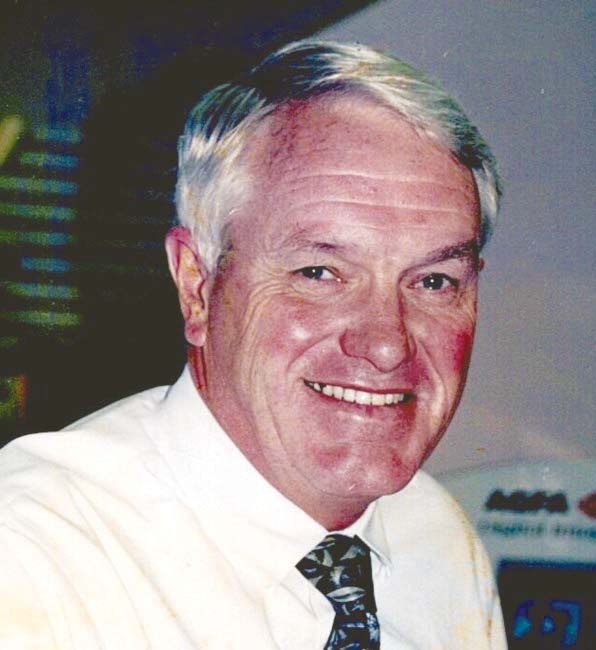 Robert G. Kasten '67, Wilbraham, Mass., Nov. 20, 2019. After serving in the U. S. Navy, Kasten became a manufacturers' representative for several industries and eventually established his own firm, representing HVAC and plumbing supply companies.
Edward Walsh, G'68, Ukiah, Calif., July 15, 2020. Walsh worked for the Department of Rehabilitation in Oakland, and the San Francisco County Alcoholism Program, before becoming drug and alcohol administrator for the Mendocino County Public Health Department.
Diana L. Airey Gower Pierce '71, Attleboro, Mass., July 21, 2020. She was an elementary and preschool teacher before changing careers to work with the elderly. Says her roommate, Claudia Wells Armas '71, "She will be greatly missed."
Nancy Darsch '73, Plymouth, Mass., Nov. 2, 2020. Darsch began her collegiate coaching career as an assistant at the University of Tennessee under head coach Pat Summitt, and was head coach for The Ohio State women's basketball team from 1985-1997 before moving to the WNBA. She was the inaugural coach for the New York Liberty, coach for the Washington Mystics, assistant coach for both the Minnesota Lynx and the Seattle Storm, and assistant coach for USA Women's Basketball. She was featured in the spring 2001 Triangle cover story.
David Lynn Herrington, G'74, Albert Lea, Minn., Aug. 19, 2020. His coaching career spanned 35 years. He coached track and field at Hartwick and Union colleges, and the University at Albany, N.Y., and was a certified financial planner with Capital Financial Planning in Albany, N.Y.
Paul M. Kalill, Esq., PhD, G'98, Westfield, Mass., April 7, 2020. Attorney and former Springfield (Mass.) City Councilor, Kalill passed away from COVID-19. He practiced law at Kalill, Glasser and Associates. He served in the U.S. Army in Vietnam, receiving a Bronze Star, was a U.S. Land Reform Advisor in Vietnam and, upon his return home, an advisor to President Jimmy Carter.
Harold L. Hayes '45, Covington, Ky., 4/2/2020
John A. Youtman '50, Aurora, Colo., 4/22/2020
Walter A. Johnson '51, Greensboro, N.C., 4/19/2020
Murray R. O'Neil '51, South Glens Falls, N.Y., 4/23/2020
Edward R. Mangiarotti '51, Shelter Island, N.Y., 4/30/2020
Raymond M. Brown '51, Doraville, Ga., 5/10/2020
Gaylord J. Ribby '51, Rochester, N.Y., 7/30/2020
Charles G. Arnold '51, Penn Laird, Va., 8/10/2020
Carl R. Barker '52, Falmouth, Maine, 3/30/2020
Walter W. Sorg '52, Hackettstown, N.J., 7/17/2020
William T. Eveleth, G'53, Quechee, Vt., 4/24/2020
David B. Maclary '54, Wallingford, Conn., 5/30/2020
Donald E. Courtney '54, Williamsville, N.Y., 8/27/2020
Louis J. Christensen, G'55, Camillus, N.Y., 3/31/2020
Barbara Farrington '55, Agawam, Mass., 8/29/2020
Thomas G. Kelley '56, Manchester, Con., 4/3/2020
Ronald J. Rouleau '56, E. Islip, N.Y., 4/30/2020
Richard O. Wyman '56, Springfield, Vt., 6/27/2020
Mary E. Roman '57, Norwalk, Conn., 3/23/2020
Marilyn E. Brown '57, Aiken, S.C., 3/31/2020
Glenna Smith '57, Framingham, Mass., 5/1/2020
Carol A. Claflin '57, Leominster, Mass., 5/26/2020
Marjorie Atkinson '58, Woodbury, N.J., 5/28/2020
Margaret B. Roush '59, Kansas City, Mo., 3/26/2020
Howard W. Liebenow '59, Absecon, N.J., 7/17/2020
Barbara A. Mullins, G'60, Turners Falls, Mass., 8/28/2020
Richard J. Carson '61, Bradenton, Fla., 5/10/2020
Robert Pasquini '61, Ludlow, Mass., 5/21/2020
David M. McConnell '61, Kennebunk, Maine, 6/7/2020
Laura Stoskin, G'61, Hallandale, Fla., 8/29/2020
Alex C. Lagoudakis '62 , Washington, D.C., 3/29/2020
Dianne Brunner '62, Vero Beach, Fla., 6/30/2020
D. M. Franck, G'62, St. Michaels, Md., 7/11/2020
Thomas F. Behan '63, Haverhill, Mass., 4/22/2020
Eugene M. Kangley '63, Fort Lauderdale, Fla., 5/26/2020
David W. Burnham, G'63, Concord, N.H., 6/24/2020
Kevin C. Gottlieb '64, Washington, D.C., 4/24/2020
Stephen B. Rich '64, Venice, Fla., 5/7/2020
Richard K. Roberts '65, Camden, Maine, 4/11/2020
Francis H. Fumia '65, Venice, Fla., 7/6/2020
Edward C. Bastille '66, Laconia, N.H., 4/5/2020
Roger H. Prince '66, Princeton, Mass., 4/22/2020
David G. Damon, CAS'66, Foxboro, Mass., 5/10/2020
Robert S. McKie '66, Greensburg, Pa., 6/2/2020
Robert G. Anusbigian '67, Shrewsbury, Mass., 4/16/2020
Douglas R. Johnson G'67, Tucson, Ariz., 6/12/2020
Andrew J. Mulcahy, G'67, Sharon, Mass., 6/19/2020
Richard A. Wetherell '67, Sun Valley, Idaho, 7/1/2020
Richard S. Carle '68, Auburndale, mass., 4/4/2020
Paul E. Romano '68, Bristol, N.H., 4/30/2020
Herbert A. Grant '68, Norwalk, Conn., 6/5/2020
Barbara Campbell '68, Hebron, Conn., 7/7/2020
Linda Benson '68, Morris Plains, N.J., 8/14/2020
Gary S. Watson, G'69, South Glastonbury, Conn., 4/27/2020
Edward M. Taudel, CAS'71, Springfield, Mass., 5/26/2020
Kristine K. Sargent '71, East Middlebury, Vt., 5/28/2020
Jerry L. DePalma '71, East Falmouth, Mass., 7/23/2020
Harold M. Murdock '72, Greensboro, N.C., 4/24/2020
George H. Croake '72, Holyoke, Mass., 4/29/2020
Robert R. Zacholl, G'72, Cicero, N.Y., 7/15/2020
William H. Ames '73, Pueblo, Colo., 3/31/2020
Christopher T. Bratton '73, Randallstown, Md., 6/30/2020
Gordon E. Ellis '73, Warwick, Mass., 9/13/2020
Stephen A. Jakub '74, Greenfield, Mass., 6/13/2020
Mark T. McAllister '74, Burlington, N.J., 7/23/2020
Faramarz Simhai, G'75, Arlington, Va., 4/2/2020
Carol A. Evans '75, Enfield, Conn., 5/15/2020
Robert R. Bonn, G'75, Bristol, Wis., 6/26/2020
Louis P. Petruzzello '77, Middletown, Conn., 5/1/2020
Colleen Konkel '83, Tyngsboro, Mass., 5/12/2020
Deborah A. Kristopik '85, Newington, Conn., 5/10/2020
Alison L. Trado '87, Brookfield, Conn., 7/16/2020
James J. Cerreta '88, Chicago, Ill., 8/4/2020
Robert M. Burns '89, North Chelmsford, Mass., 7/5/2020
Lisa Poirier '90 , Roswell, Ga., 6/25/2020
Mary Ann O'Shea, G'90, Wilbraham, Mass., 7/16/2020
Nancy R. Hall '92, Windsor, Vt., 4/8/2020
Andrew J. Brunco '94, Orlando, Fla., 8/3/2020
Steve J. Barton '96, Franklin, N.H., 5/14/2020
Martrella Flanagan, G'96, Rochester, N.Y., 7/31/2020
Norman K. LaFoe '03, Northampton, Mass., 4/9/2020
Francis J. Kilroy '04, Salem, Mass., 5/27/2020
Maura A. Monaghan, G'05, Holyoke, Mass., 5/28/2020
Molly C. Bourne '05, Virginia Beach, Va., 9/15/2020
Vincent J. Fairchild '06, Brookfield, Conn., 6/3/2020
Jennifer J. Wynter '11, Riverdale, Ga., 8/29/2020
Ronald Bone, G'19, Redondo Beach, Calif., 7/2020
*This list reflects information received between March 20 and Sept. 25, 2020.