Department
Author! Author!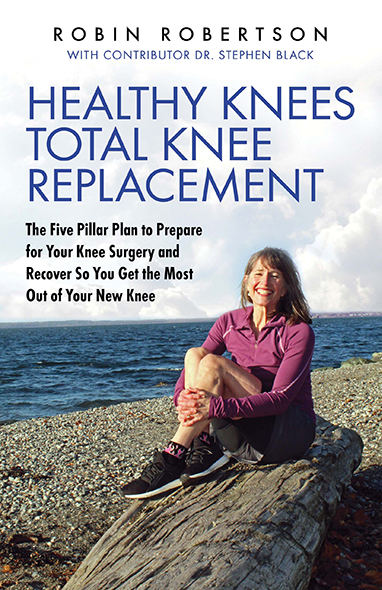 Healthy Knees Total Knee Replacement: The Five Pillar Plan to Prepare for Your Knee Surgery and Recover So You Get the Most Out of Your New Knee by Robin Robertson and contributor Stephen Black '75, G'77, DSc, was published by Niche Pressworks (ISBN-13: 978-1952654008) in August 2020. Black is a world-renowned leader in the field of sports medicine, rehabilitation, fitness, and sports performance. This volume features his knowledge about using nutrition to prepare for and recover from surgery.
Janet Roth Philbin '89 published her first book, Show Up for Yourself, A Guide to Inner Awareness and Growth with Finn-Phyllis Press, Inc., (ISBN-13: 9781734404326) in April 2020. She says that her years at Springfield College were "part of the cornerstone of my book." The first few chapters are available at her website www.hypnosisforhope.com.
Learned Hopefulness: The Power of Positivity to Overcome Depression by Dan Tomasulo '73, PhD, was released by New Harbinger Publications (ISBN-13: 9781684034680) in June 2020. It was the Amazon #1 new release for the month of June 2020.
Meet Marvelous Marcus, the most marvelous child you will ever know. Marcus's imagination is like no other and it is out of this world. He will take you from watching TV in the living room to sailing the high seas as a fierce pirate, but there is only one problem with Marcus's wild imagination! As marvelous as Marcus is, sometimes he is unaware of how his imagination can affect others around him. Throughout his marvelous adventures, he learns some good values and life lessons that builds his character along the way. The Adventures of Marvelous Marcus by Stephen Lewis '20 was independently published (ISBN-13: 979-8654493309) in July 2020 and is available at Amazon.com. Check out the Triangle Stories blog for Lewis's story in his own words and a video interview with the author.