Faculty, Administration, and Staff
John R. "Jack" Costello '57, G'58, PhD, Palm Beach Gardens, Fla., July 4, 2020.
Costello's professional career began in the fall of 1958 as a member of the teaching faculty and assistant director of athletics at Springfield College. During this period, he was section chairman of the division of men's athletics, athletic consultant for the Massachusetts Secondary School Principal's Association, and member of the White House Commission on Physical Fitness. He received a PhD from the University of Connecticut in 1965, the same year he was appointed dean of students, a position he held for 25 years.
During this period, he developed and became director of the undeclared major program and oversaw several campus committees. One of his proudest accomplishments was his proposal and acceptance to the Alumni Council to change the working of the alma mater to include women. Costello rejoined the undergraduate and graduate teaching faculty in the early 1990s and was on the editorial board of the Journal of the Law and Education. He taught courses in sport law, legal aspects of leisure services, and higher education law.
Following his retirement, he married Janet Drury '70 in 2008. He was preceded in death by Doris Pollock Costello '57, the loving mother of his four children. In addition to Janet, he is survived by his children Kathleen Costello and husband, David; Daniel Costello '89 and wife Leslie; Dennis Costello '83 and wife, Lisa; Kerry Costello Macurdy '86 and husband, Jim '84; grandchildren, great grandchildren, and his extended family. Jack wanted it known he lived a blessed life filled with love to share, health to spare, and friends that care. "What else could a man ask for?" Note: Jack also wanted it known that he wrote his own obituary because he felt it was the only way to get some good stuff in. Memorial Services will be held at a date TBD at The Massachusetts Veterans' Memorial Cemetery in Agawam. In lieu of flowers, donations can be made to The Student Aid Fund of Springfield College.
An oral history interview with Costello regarding his perspective, while dean of students, of the civil right protests on the Springfield College campus in 1969 and 1970 was conducted by Springfield College students Delaney Bolton and Molly Coates on November 20, 2019.
Audio: https://cdm16122.contentdm.oclc.org/digital/collection/p16122coll19/id/2/rec/7
Transcript: https://cdm16122.contentdm.oclc.org/digital/collection/p16122coll19/id/3/rec/3
Barbara E. Jensen '57, Brimfield, Mass., May 26, 2020.
Jensen, 84, earned her PhD from the University of Iowa, and was a long-time professor at Springfield College. The College recognized her as the 2000 Distinguished Springfield Professor of Humanics and faculty emeritus. Jensen taught and mentored many in the Physical Education and Health Education Department and the then-School of Health, Physical Education, and Recreation, where she contributed greatly to the design of the research and statistics sequence. Jensen's influence on graduate education at Springfield College was great. Although it's impossible to reduce her impact to a number, she was on the committees of more than 400 students as the statistics expert for their theses and dissertations.
"Dr. Jensen was a brave warrior who fought a terrible disease, a superb educator who learned with her students as much as she taught them, a lifelong athlete, an unwavering mentor, and treasured friend who never failed to make us laugh, think, and just be better," said Kathy Martin, G'97, DPE'99, chief of staff in the Office of the President, who was her teaching fellow.
She was editor of the Journal titled Measurement in Physical Education and Exercise Science. She coached youth soccer and taught many to swim and downhill ski. She participated in the Senior Games, locally and nationally, and enjoyed hiking, camping, bird watching, gardening and many other activities. Donations may be made to the Springfield College International Center Fund, Springfield College, Gift Processing, 263 Alden St., Springfield, Mass., 01109.
https://obits.masslive.com/obituaries/masslive/obituary.aspx?n=barbara-jensen&pid=196284169&fhid=20765
Laura A. Criel, Conroe, Texas, Nov. 25, 2019. Criel, 34, completed her associate degree from Lone Star College. She was the college registrar for Springfield College, Houston campus. She volunteered and worked many hours for the YMCA both in Chicago and Houston.
https://www.legacy.com/obituaries/courier/obituary.aspx?n=laura-criel&pid=194578265&fhid=11303
Dennis P. Gildea, PhD, Amherst, Mass., May 3, 2020. From his Masslive.com obituary: "Gildea was an admired sports journalist, author, and teacher. He was loved by his students and colleagues at Springfield College where he taught for 25 years. He had his own unique language for everything. Before teaching he was a sportswriter for the Pennsylvania Mirror until its closure in 1977. He then wrote for the Centre Daily Times, which he referred to as the rival "sheet," where he was instrumental in pioneering the coverage of women's sports. He was sports writer and editor from 1978 to 1986.
"He published a column under the pseudonym T. Wes Brillik where he would predict the Penn State "Nits" as he called them, to lose football games. He angered Joe Paterno and the players who long sought to uncover the identity of T. Wes. The character of T. Wes Brillik lived in the hills of State College, drank Utica Club beer and was married to Mimsi, a topless dancer. The true identity of T. Wes Brillik remained a mystery for many years and was only recently revealed. He also wrote a weekly column, "Fancy Free," with humorous writings about his family and friends.
"His stacked-to-the-roof office at Springfield College was a perfect cubbyhole for writing books. His best — Hoop Crazy: The Lives of Clair Bee and Chip Hilton — took years to write, and involved hundreds of first-hand stories about the basketball coach whose books taught a generation of boys how they should live and play."
https://obits.masslive.com/obituaries/masslive/obituary.aspx?n=dennis-gildea&pid=196174276&fhid=20745
Joel Parrish, MBA, Amherst, Mass., Dec. 26, 2019. Parrish was an associate professor in the business management department, former department chair, and a member of the college community for 28 years until his retirement in 2015 as a member of the emeritus faculty. His warmth and friendships will also be missed by many caring friends he made through school history and neighborhood life in Forest Park.
https://obits.masslive.com/obituaries/masslive/obituary.aspx?n=joel-parrish&pid=195033177
Friends
Mike Elliott, West Bend, Wis. April 20, 2020. Elliott's more than 50-year broadcast career began in 1954 at WACE radio in Springfield, Mass., where he was a sports announcer for Springfield College games. According to the Wisconsin Broadcasting Museum website, "Elliott wanted to be a coach and was a football player at Springfield College in Massachusetts and had to leave the team; to earn his varsity letter, he was told he had to stay in the program, so he joined the broadcast booth covering the team's games."
https://www.wisconsinbroadcastingmuseum.org/hall-of-fame/mike-elliott/
Alumni
Raymond M. Brown '51, Tampa, Fla., May 10, 2020. Brown, 94, enlisted in the Army Air Corps. Ray was voted Most Popular and Most Versatile in the Class of 1945. It was while serving in the Armed Forces that he met his future wife, Marie "Rita" Quiriy from Springfield, MA, who was serving in the Women's Army Corps. After his discharge from the service, Ray attended Springfield College where he was a member of the renowned gymnastics Exhibition Team that toured the country and was the top man on the Triple Balance Act. He formed RBA Printing and Graphics in Tampa 1982, a company that he led until his retirement in 2002. Ray was active in the Greater Tampa Sertoma Club, serving as President from 1992-1993. He was an avid tennis player and golfer who performed his one-handed handstands into his 80s, and would frequently be seen on the dance floor. He is predeceased by his wife, Marie Brown, and is survived by three daughters, Michelle Morris and Pamela Brown of Tampa, and Debbie Brown of Atlanta; a brother, Robert Brown of Rhode Island; and numerous nieces and nephews. A celebration of life will be scheduled at a later date followed by interment in the Florida National Cemetery.
https://loylessfuneralhomes.com/tribute/details/191315/Raymond-Brown/obituary.html
Ralph A. Parmigiane, '49, G'53, Medfield, Mass., Jan. 30, 2020. Parmigiane was drafted into the U.S. Navy in 1943 at Newport, R.I., and served in the Aleutian Islands and Pacific Theater. He taught science for many years and coached the 1954 Stephens High School of Rumford, Maine, football team to the state championship. He moved to Medfield and coached both the Needham Football and Basketball teams for many years. In 1959 he received a Certificate of Advanced Graduate Study in physiology. He was a coach, teacher and administrator at Needham High School until his retirement in 1985. He spent his retirement summering at Embden Pond in Maine for 30 years. He was also Chairman of the Board with the Medfield Conservation Committee for many years.
https://memorials.robertsmitchellcaruso.com/book-of-memories/4092919/Parmigiane-Ralph/
Boris Kazimiroff '50, Albuquerque, N.M., March 28, 2020. Pete Smargon '66, of Los Lunas, N.M., wrote to report that Kazimiroff passed away three weeks before his 99th birthday. Writes Smargon, "I would get to see him once a month at the Central New Mexico YMCA Alumni (retirees) luncheon. I had known him over 60 years. He was a legend in the YMCA even then. He had Russian parents. He worked for the YMCA in China, Ceylon (now Sri Lanka), and South Korea for the World Service Division of the YMCA of the USA. He also worked for the YMCA in Dundalk, Md., and in New York City. He was passionate about working with staff from the various nations to help them improve their physical education, recreation, job development, and management skills. He was a linguist and spoke Russian, Chinese, Korean, Tamil, and English."
"A side note," Smargon continues, "When I worked for the YMCA of Bangkok 1966-1968 Boris, and a number of YMCA fraternal directors, from other countries came to the Bangkok YMCA for the dedication of a new YMCA building in Bangkok. Paul Limbert former President of Springfield and the then-current Secretary of the World Alliance of YMCAs was also present. Paul knew the revered King of Thailand because Dr Limbert was friends with the King's father, he had met the father when they were both working in Geneva. One of the finest meals I ever had was the evening before the dedication with the YMCA staff. We had a 15 course Chinese meal that was outstanding."
Edward Mangiarotti '51, Shelter Island, N.Y., April 30, 2020. Mangiarotti retired from a career as a physical educator teacher and coach at South Huntington (N.Y.) Schools. He spent his 33 years of retirement on Shelter Island with Joan, his beloved wife of 67 years.
Carl R. Barker '52, Falmouth, Maine, March 30, 2020. He graduated from Springfield College after serving in the U.S. Army. Barker was as a high school teacher, coach, and guidance instructor in New Hampshire and Vermont. Following that, he entered the investment securities business in Portland and, for 40 years assisted his clients with their financial planning needs. He was an active advocate for people with Parkinson's disease. He served as president of the state of Maine Chapter of the American Parkinson's Disease Association and was a member of the board of directors and vice president of the Maine Parkinson Society. He also volunteered as a "practice patient "for medical students at Maine Medical Center and the University of New England. He was a member of the Medical Center's shared decision-making task force.
https://www.pressherald.com/2020/04/02/obituarycarl-r-barker/
Jean Genasci '55, Dubai, UAE, Dec. 7, 2019. Genasci passed away while traveling with her husband, emeritus professor James Genasci '50. Jim and Jean were both active in PFLAG and had most recently had been living in Colorado.
Robert Putney '56, Waukesha, Wis. Oct. 31, 2019. Putney ,92, proudly served his country in the U.S. Navy during World War II, and in the U.S. Air Force during the Korean Conflict. For more than thirty years he worked at Rexnord, retiring in 1987. He then worked at Midcap Bearing of San Antonio, serving as president from 1987-1992. He was the founder and first president of the WI Chapter of the National Wild Turkey Federation.
https://www.legacy.com/obituaries/jsonline/obituary.aspx?n=robert-putney&pid=194390523
Ron Rouleau '56, G'63, East Islip, N.Y., April 30, 2020. After college, Rouleau served in the U.S. Army. He was a longtime teacher and coach at East Islip High School. "He only attended our 50th Reunion and said he wished he had attended the others because he had such a good time," said classmate Bob White, who remembered Ron as the captain of the 1955 football team, and member of the wrestling and rack teams. Rouleau went on to earn an advanced certificate from New York University.
https://www.legacy.com/obituaries/newsday/obituary.aspx?n=ronald-rouleau&pid=196127938
Carol A. Claflin '57, Leominster, Mass., May 26, 2020. Early in her career, Claflin taught second grade in New Britain, Conn., and was an active officer at the YWCA in West Hartford and the Junior League of Hartford. Carol and her husband Herbert E. Claflin '56 then moved to Acton, Mass., where she established and was sole owner of Development Bank, a management organizational development company supporting and training small businesses like Springfield Institute for Saving, Arlington 5 Cent Savings Bank to large organizations such as the Federal Trade Commission in Washington, D.C. Claflin remained active with the Junior League of Boston. She was Class President, Class Agent, on the Reunion Planning Committee, and a Tarbell Medallion recipient for her outstanding service as a Springfield College volunteer. The family supports donations to The Springfield College Class of '57 Senior Leadership Chair.
https://www.legacy.com/obituaries/fitchburg/obituary.aspx?n=carol-j-claflin&pid=196266488&fhid=20753
Mary Barboza Roman '57, Norwalk, Conn., March 23, 2020. Roman, former Norwalk, Conn., city clerk, banking executive, active community volunteer, and one of the world's top senior track and field athletes succumbed to COVID-19. She was 84. Roman became a world-class athlete despite contracting polio as a child. She served on numerous community boards and commissions, including the YMCA and as president of the Rotary Club.
In 1989, Roman began competing in senior track and field events, eventually qualifying for the World Senior Games and USATF Masters Track and Field Championships. In 2009 she competed in the New England Regional Outdoor Track and Field Championships, winning four gold medals in the women's age 70-74 category; the Masters Outdoor Championships, where she won three gold medals, a silver and a bronze; and the Senior Olympic Games, where she won a silver.
Roman won hundreds of medals and was ranked first in the United States in the women's age 75-79 ultra-weight throw, super-weight throw, and weight throw; and eighth in the world in the weight throw. She's also held the U.S. record in the shot put in the women's 65-69, 70-74, and 75-79 age groups. She was featured by national media in several COVID-19 memorial segments.
Marjorie Lowe Atkinson '58, Woodbury, N.J, May 28, 2020. Atkinson had a dedicated career in education that began when she taught physical education in St. Petersburg, Fla. While raising her family in Woodbury, Conn., she became a volunteer and staff member in the Woodbury School System. She retired in 2007 after 30-year career. Working under five different superintendents, Marge received several of the system's "unsung hero" awards. Atkinson leaves husband John Peter Atkinson '58 whom she married two weeks after commencement. https://www.legacy.com/obituaries/courierpostonline/obituary.aspx?n=marjorie-ann-atkinson-lowe&pid=196276790&fhid=13314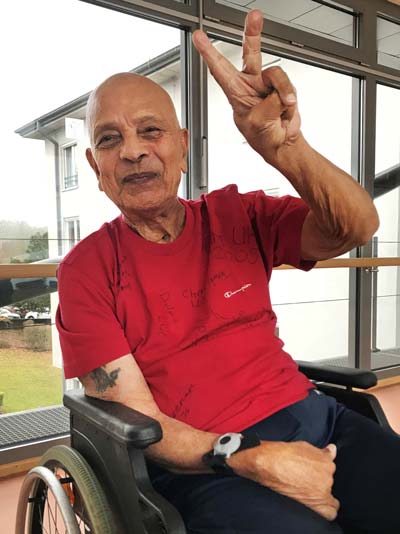 Sana Kuna "S.K." Kasinathan '59, Luxembourg, April 4, 2020. Kasinathan was a member of the 1957 undefeated soccer team. His family reported that, "our Coach Kasi, after having played the game of his life for 86 years, was recruited by the divine team to go play with the big boys." Kasinathan was born in Sri Lanka and coached at the International School of Luxembourg and the Singapore American School.
Maurice M. "Moe" Callahan '60, East Hartford, Conn., Dec. 14, 2019. While at Springfield College, Callahan was president of his senior class. He served in the Connecticut Army National Guard Military Police unit from 1960-66. He was a math teacher at East Hartford High School for 37 years. His roommate, John Hichwa said they "kept in close touch all these 59 years."
https://www.carmonfuneralhome.com/obituary/Maurice-Michael-Callahan/East-Hartford-CT/1864663
Laurence Holt '61, G'63, Halifax, N.S., Dec. 30, 2019. Holt earned a PhD in 1968 from Southern Illinois University. Holt enjoyed athletic success, most notably as a swimmer at Springfield Collage, and later at the master's level in Halifax. He was employed at Dalhousie University in what is now the School of Health and Human Performance, where he taught various courses in applied anatomy and kinesiology, analysis of human movement, and research methods. Much of his research on focused on sport science. In 2006, after 36 years, he retired as full professor, but remained as adjunct professor and continued to publish articles and books until his death.
https://www.arbormemorial.ca/atlantic-sackville/obituaries/laurence-holt/43494 http://larryholtphd.com/fullcv.html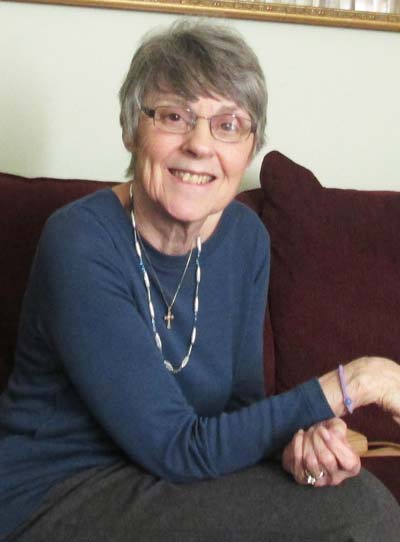 Valerie (Butler) Lundberg '61, East Longmeadow, Mass., Oct. 30, 2019. Lundberg was passionate about making a difference in the lives of her students during her years of teaching at Stony Hill School in Wilbraham, Mass., working in the placement office at her alma mater, Springfield College, and teaching at Mt. Carmel School in Springfield. She treasured her children's activities, gourmet clubs, family holidays and vacations, and sharing her love of music.
https://obits.masslive.com/obituaries/masslive/obituary.aspx?n=valerie-b-lundberg&pid=194318705
Paul H. Carrington '67, Hyannis, Mass., Oct. 2, 2019. Carrington was a resident of Orleans, Mass., and a former resident of Waterbury, Conn. He was active in Springfield College swimming and held the College record for breaststroke for a number of years. He taught and coached in Waterbury until leaving that profession to form The Carrington Company with his brother, Lewis. The Carrington Company covered postal equipment and furniture sales in Connecticut, western Massachusetts, and parts of New York.
Stephen Andrew Jakub '74, G'83, CAGS, Springfield, Mass., June 13, 2020. Jakub earned a Masters of Education in instructional leadership and a Certificate of Advanced Graduate Studies in secondary teacher education, physical education teacher education in 1993 from the University of Massachusetts Amherst. He worked at the Hampshire Regional YMCA in Northampton as the director of health, physical education and aquatics before beginning a 34-year career as a health and physical education teacher for Greenfield (Mass.) Public Schools. He helped to co-write the Massachusetts Health Curriculum Frameworks, and mentored many student teachers. He coached the Greenfield High School boys' varsity soccer team for 33 seasons, girls' varsity track for 32 seasons, as well as varsity gymnastics and downhill skiing. He also coached for the Recorder Youth Soccer League and the Franklin County Hockey Association, and was a soccer referee for many years. After his retirement in 2010, he focused his passion for teaching into creating a STEM-based curriculum for under-privileged youth in Panama through the non-profit NGO Conservación Panama. He received the 2019 Stan Benjamin Excellence in Athletics award for his dedicated care and service to the students of Greenfield High School as a teacher, coach, mentor, and friend. He is survived by his wife Evelyn (Murphy) Jakub '73; children, and grandchildren.
https://www.legacy.com/obituaries/recorder/obituary.aspx?n=stephen-a-jakub&pid=196381193&fhid=25298
Phillip Capodilupo '76, Haverhill, Mass., Dec. 13, 2019. Capodilupo was a physical education and health education major, and wrestler at Springfield College. A physical educator, he taught in schools in East Hanover and West Orange, N.J., before moving to schools in Massachusetts. He finished his teaching career at Doherty Middle School in Andover, Mass., retiring in 2012. He coached various school sports through the years, including wrestling and track and field, and held a Master of Education degree from Cambridge College.
https://www.contefuneralhomes.com/obituaries/Phillip-Capodilupo?obId=9575217
Robert L. Greenleaf '76, Allen, Texas, Oct. 26, 2019. Greenleaf passed away after a brief battle with cancer. He pursued his penchant for outdoor activities at Springfield College, including time as a whitewater rafting guide in Colorado. After a few years working in New England, Bob and a friend ventured to Texas where Bob began a career in the food and hospitality industry.
https://www.legacy.com/obituaries/berkshire/obituary.aspx?n=robert-l-greenleaf&pid=194385163
William L. Cadarette Jr. '82, Colquitt, Ga., Dec. 16, 2020. Cadarette, 59, played rugby, hockey and soccer at Springfield College. Billy loved to travel and always brought laughs wherever he went. He saw many countries as a semi-pro soccer player for the Worcester Saints after college. He will be greatly missed by his many lifelong friends.
https://www.legacy.com/obituaries/telegram/obituary.aspx?n=william-cadarette&pid=194774934&fhid=17290
Sharon L. (Demmerle) Boucher '93 Manchester, N.H., Oct. 18, 2019. Boucher, 61, began her career as a legal secretary, moving to a paralegal while attending Springfield College, then Franklin Pierce Law School receiving her Juris Doctor. Boucher held her own legal practice specializing in family law, then joined a local insurance group as in-house counsel until an unfortunate accident left her disabled. In the past few years, she found and practiced her Norse Pagan religion where she became a leader and teacher in her religious community locally and nationwide.
https://www.legacy.com/obituaries/unionleader/obituary.aspx?n=sharon-lee-boucher-demmerle&pid=194339436&fhid=4839
1940s
Milton Dalitzky '42, Wellington, Fla., 1/10/2020
Etta Peabody '46, Loveland, Colo., 12/5/2019
Wilma Wells '49, Henderson, Nev., 12/1/2019
Ralph A. Parmigiane '49, G'53, Medfield, Mass., 1/30/2020
1950s
Ray A. Yersin '50, Kingsville, Md., 10/31/2019
Peggy Page '50, Readfield, Maine, 11/12/2019
Frank H. Buntin '50, Springfield, Mass., 1/16/2020
William Stringfellow '50, East Providence, R.I., 2/13/2020
Bruce T. Sprinkle '52, West Dennis, Mass., 11/21/2019
Robert A. LaBranche '52, North Eastham, Mass., 11/28/2019
Martha Theodorowicz '53, Agawam, Mass., 11/26/2019
Lacey L. Jones '54, Gouverneur, N.Y., 10/30/2019
Roger Martin '54, San Diego, Calif., 1/19/2020
Burdett S. Adams '55, Center Harbor, N.H., 2/6/2020
Janet C. Peaslee Mathews '56, Chelmsford, Mass., 10/31/2019
Robert J. Putney '56, Waukesha, Wis., 10/31/2019
Louis DeSantis '56, Stafford Springs, Conn., 11/23/2019
Joyce Wright Hartsoe '56, Allentown, Pa. 1/4/2020
Roland F. Hess '57, New Paltz, N.Y., 12/15/2019
Shirley Loomis, G'57, Westbrook, Conn., 12/22/2019
Verna E. Shafer McCullough '57, Eastford, Conn., 2/29/2020
Robert W. Eldredge '58, Monkton, Md., 2/15/2020
Donald G. Dinwoodie '59, Colorado Springs, Colo., 11/17/2019
1960s
Maurice M. Callahan '60, East Hartford, Conn., 12/14/2019
David B. Jordan '60, Nyack, N.Y., 1/30/2020
David E. Peterson '60, Agawam, Mass., 2/1/2020
Valerie Butler Lundberg '61, East Longmeadow, Mass., 10/30/2019
Lynn T. Wood '61, St. Albans, Vt., 10/30/2019
Thomas J. Godin '61, Franklin, Mass., 11/1/2019
Lawrence R. Nielsen '61, Sparks, Nev., 11/6/2019
Donald A. Nickerson '61, Brunswick, Maine, 12/9/2019
Margery Coombs Williams '61, Groton, Mass., 12/9/2019
Laurence E. Holt '61, G'63, PhD, Oakfield, N.S., Canada, 12/30/2019
David R. Comfort '61, Grand Rapids, Mich., 1/12/2020
Martin L. Perlmutter '61, Pittsfield, Mass., 2/16/2020
Michael D. Leugers '62, Aiken, S.C, 11/6/2019
Ralph L. McCarroll '62, G'70, Lakewood, Colo., 1/15/2020
Terry Merritt '63, Pinehurst, N.C., 2/29/2020
Carol Nissly Thompson '65, G'66, DeLand, Fla., 2/21/2020
Robert G. Kasten '67, Wilbraham, Mass., 11/20/2019
William E. Bliss '67, Eastham, Mass., 1/30/2020
Donald J. King '67, G'74, Biddeford Pool, Maine, 2/13/2020
Charles M. Ray '69, Plymouth, Ind., 2/19/2020
1970s
Raymond M. Rice '70, Williamsburg, Mass., 1/16/2020
C. Robert Miller '71, Aiken, S.C., 2/4/2020
Michael P. Kelley '72, Jamestown, N.Y., 1/25/2020
Daniel G. Rearick '73, Kingsclear, N.B., Canada, 12/7/2019
Richard H. DeLamarter, G'73, Middletown, N.Y., 1/2/2020
Edward J. Hannifin '73, Skowhegan, Maine, 2/21/2020
Kevin M. O'Reilly '74, Saint Helena Island, S.C., 2/24/2020
Robert L. Greenleaf '76, Allen, Texas, 10/26/2019
Paul M. Kerr '76, Attleboro, Mass., 11/11/2019
Phillip Capodilupo '76, North Andover, Mass., 12/13/2019
Kenneth A. DeRose '77, Pendleton, Ore., 12/20/2019
Margaret F. Dreger, G'78, Holyoke, Mass., 2/3/2020
1980s
Stephen F. Dion '80, Easthampton, Mass., 2/20/2020
Shirley Yaylaian Setian, G'81, Falmouth, Mass., 2/22/2020
William L. Cadarette '82, Golden, Colo., 12/16/2019
Peter C. Bellin '82, San Diego, Calif., 12/24/2019
Jody R. Smith '83, Springfield, Mass., 2/18/2020
Brian T. Fitzpatrick '88, Tewksbury, Mass., 2/12/2020
1990s
Carolyn M. Roberti '91, Norwalk, Conn., 11/16/2019
Siu-Ying Lee '92, G'95, Suffield, Conn., 3/7/2020
Stephanie L. Cadwell Walsh '93, Medfield, Mass., 11/30/2019
Carol Ann Newman '99, Middletown, Conn., 11/11/2019
2000s
Bonnie M. Brace, G'02, Pittsfield, Mass., 11/22/2019
Michael D. Blanchard '03, Springfield, Mass., 12/21/2019
Priscilla R. Tyson '05, G'12, Hamden, Conn., 11/14/2019
Paul L. Root '06, Belchertown, Mass., 2/17/2020
2010s
Nadege Francois, G'16, Hamden, Conn., 10/24/2019
Through March 19, 2020