Department
Misc after Parade
Remembering Father Leo James Hoar, G'71
 through The Father Leo Fund
By Doug Scanlon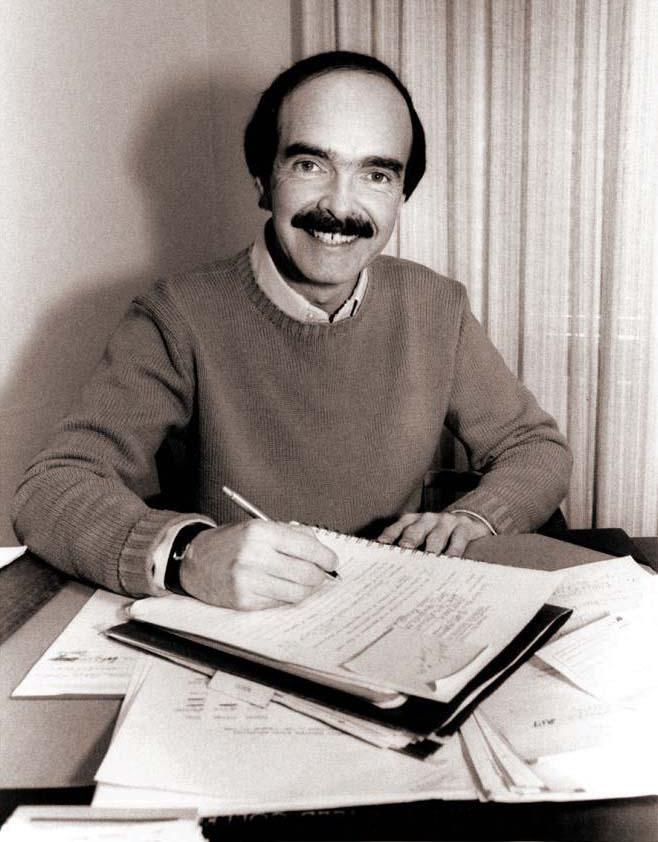 Father Leo, as he was affectionately known, studied classics and theology at St. Anselm College and theology at The Catholic University of America in Washington, D.C. He earned a master's degree in guidance and psychology services from Springfield College in 1971. He was ordained at St. Michael's Cathedral, in Springfield, Mass., in May 1966, and earned a doctorate in education from the University of Massachusetts Amherst in 1977. He served in campus ministry at Springfield College from 1977-2007.
He held diocesan appointments to the Ministry to Priests Program and a three-year term on the Liturgical Commission. Previous to campus ministry, he served at the former Holy Family Parish in Holyoke, the former St. Matthew Parish in Indian Orchard, and the former St. Patrick Parish in Chicopee, all in Massachusetts. He was a part-time faculty member at the former Notre Dame High School in Springfield from 1971-73, and served as director of Notre Dame High School and Sacred Heart Elementary from 1973-77. He retired on June 22, 2010.
Father Leo was a pioneer in alternative break trips. Long before such trips were common on college campuses, Leo was helping students to expand their horizons and their commitment to serving humanity. For more than 30 years, he accompanied Springfield College students to Haiti, Mexico, and the Dominican Republic, spending spring breaks and early summers performing service in local communities.
The legacy of those mission trips continues today in our Alternative Break Program. While the destinations and work may differ, the essential spirit of Leo's goal — to move students out of their comfort zone so they may engage authentically in service to others — remains.
These are potentially transformative experiences. The Father Leo Fund was established to support students who wish to participate but are unable to pay the fees associated with travel. All monies contributed will go to support students with confirmed financial need who wish to participate in the Alternative Break Program.
To make a gift or inquiry, please contact the Office of Development at (413) 748-3124, or visit springfield.edu/giving. We hope you will help us continue the legacy of Father Leo.
Appreciating the Journey
By Doug Scanlon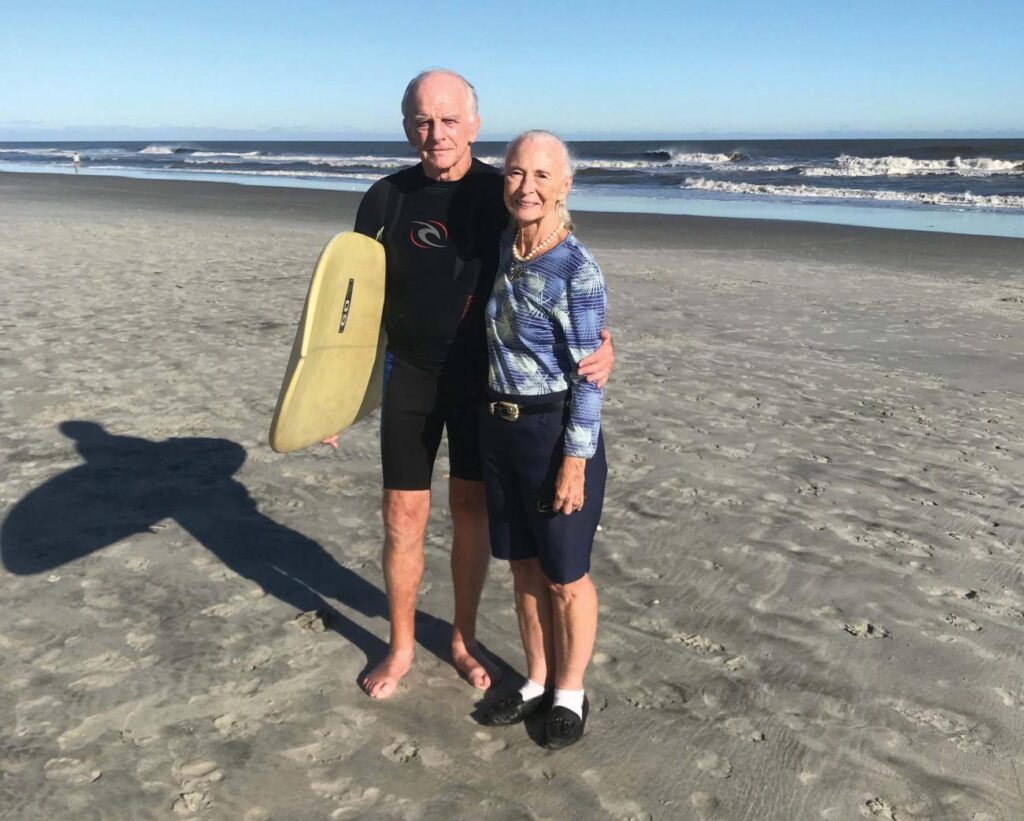 Behind every scholarship there is a story. And, to understand the James and Virginia Anderson Scholarship Fund, you have to understand the story of Jim Anderson '67, G'74.
Anderson's story starts with his mother passing away from tuberculosis when he was a child. He eventually went to live with his aunt and uncle and found success in high school sports. At the urging of his high school coaches, he applied to Springfield College and was accepted. But, nothing came easy.
"He was always strapped for cash," said Frank Peraino '67, Anderson's former wrestling teammate who still visits Jim and Ginny, G'75, every year in their South Carolina home. "He was a very serious and hardworking student. Every day after practice, he'd go right to work."
In order to save money, Doug Parker, Anderson's wrestling coach, found Anderson off-campus housing.
"Doug Parker got me a room, or I should say barely a room, a closet, in the print shop about a block off State Street. My job was to clean up the paper that had been cut, and keep people from ransacking the place at night. Not exactly luxurious, but free housing, which helped a lot," Anderson said.
Anderson tried to make extra cash as a door-to-door salesman. However, it still was not enough to make ends meet, so he hitchhiked to the west coast and joined the Marines.
Years later Anderson suffered a brain stem stroke. The doctor told him that — even if he made it to the following morning — he had about a 10 percent chance of surviving. It took almost five years, but Anderson fully recovered.
By the time Anderson thought about returning to Springfield College, he had married his high school sweetheart, Ginny '75, and they had a child on the way. Eventually he did return to complete his studies while Ginny taught physical education at Holyoke (Mass.) High School.
After graduating and teaching physical education in Manhattan for a few years, he and Ginny moved back to Springfield College where he took a job as head coach of the men's lacrosse team and assistant coach of the wrestling team.
Eventually, Anderson's career took on a new direction and he became director of operations at Riverside Park in Agawam, Mass. His work there impressed some people and he was offered the opportunity to run a new park being built in Jakarta, Indonesia. From there he worked on several other projects from Taiwan, to Shanghai, to Spain, before settling down to retire in Charleston, S.C.
What makes the James and Virginia Anderson Scholarship special is that it goes to a deserving student who — like Jim and Ginny were — is married. When asked why he created the scholarship, Anderson thinks about losing his mother at a young age. He thinks about that tiny room in the print shop and the struggles of trying to balance raising a family while completing his degree.
But, he also thinks about his aunt and uncle taking him in and Coach Parker looking out for him. He thinks about the employers who took a chance on him and the path it set him on. He thinks about all the players he coached and the people who worked for him.
"If people think you care about them, they'll do almost anything," he said.
To Anderson, the scholarship is about ensuring that struggling students know somebody cares. In fact, when Peraino learned about his longtime friend's scholarship, he was so inspired that he began supporting it himself.
"Jim's a very understanding person about what it is to be challenged and come through the other end of it well. The scholarship that they provide really reflects their history, their culture, and their appreciation for the journey," Peraino said.
Honoring a Colleague, Mentor, and Friend
By Doug Scanlon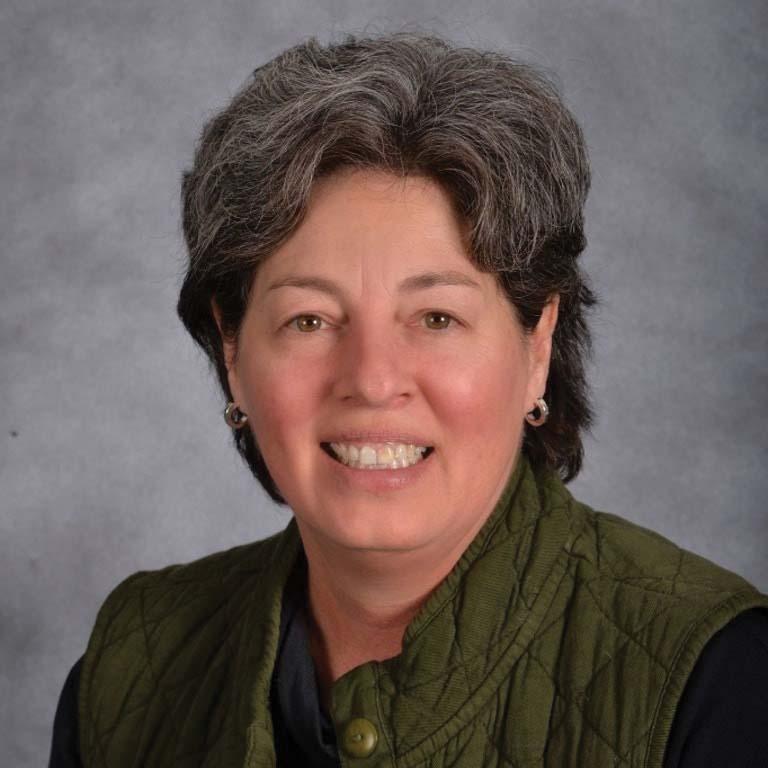 Since completing a Master of Science degree in physical education at Springfield College, Shawn Ladda, G'85, EdD, has led a successful career while maintaining her connection to the College. The alumna is now a professor of kinesiology at Manhattan College, from which she has referred numerous undergraduates there to Springfield College graduate programs, including Kate Bowen, G'16, the Diane L. Potter '57 Head Softball Coach. Ladda also serves on the Springfield College Alumni Council and frequently visits campus for events.
As a donor, Ladda felt indebted to the College and always wanted to make a more significant gift when she became financially able to. Last year, when learning of Mimi Murray's retirement and the creation of the Dr. Mimi Murray '61, G'67, Scholarship Fund, Ladda knew the time was right.
"I was thrilled to hear about the Dr. Murray Scholarship being founded. It's hard to put a value on Dr. Murray because she's priceless. But, I know the impact she made on me and I know there are thousands of other students whom she has impacted as well," Ladda said.
With her gift and multi-year pledge, Ladda has become a member of the David Allen Reed Society, which recognizes leadership-level donors. Like many supporters of Murray's scholarship fund, Ladda feels a personal connection to her former professor.
"Dr. Murray ignited my feminist inclinations and helped me to develop my voice for social justice," Ladda said. "It feels amazing to finally be able to make a more significant gift to Springfield College to honor my dear colleague, mentor, and friend."
As a student, Ladda remembers picketing at the Basketball Hall of Fame alongside Murray when the Hall continued to not induct women. Later, when Ladda was a professional, the two ran in the same circles at SHAPE America and National Association of Girls and Women in Sport conferences, the latter of which Murray served as president before encouraging Ladda to do the same, which she did.
Through the years, whenever Ladda visited campus, she would meet up with Murray. Ladda even served as a guest lecturer in some of Murray's classes.
"Students have always been her 'Number One' to develop and mentor. Many of my friends and colleagues remark that they never had a Dr. Murray in their life, and how fortunate I have been," Ladda said.
With her gift, Ladda knows she is keeping Murray's legacy alive for the next generation of students.
If you are interested in supporting the Dr. Mimi Murray '61, G'67, Scholarship Fund or creating an scholarship in honor of a faculty member who influenced you, please contact the Office of Development at (413) 748-3124.
Sharing the Magic
By Christina Cetti Kulpa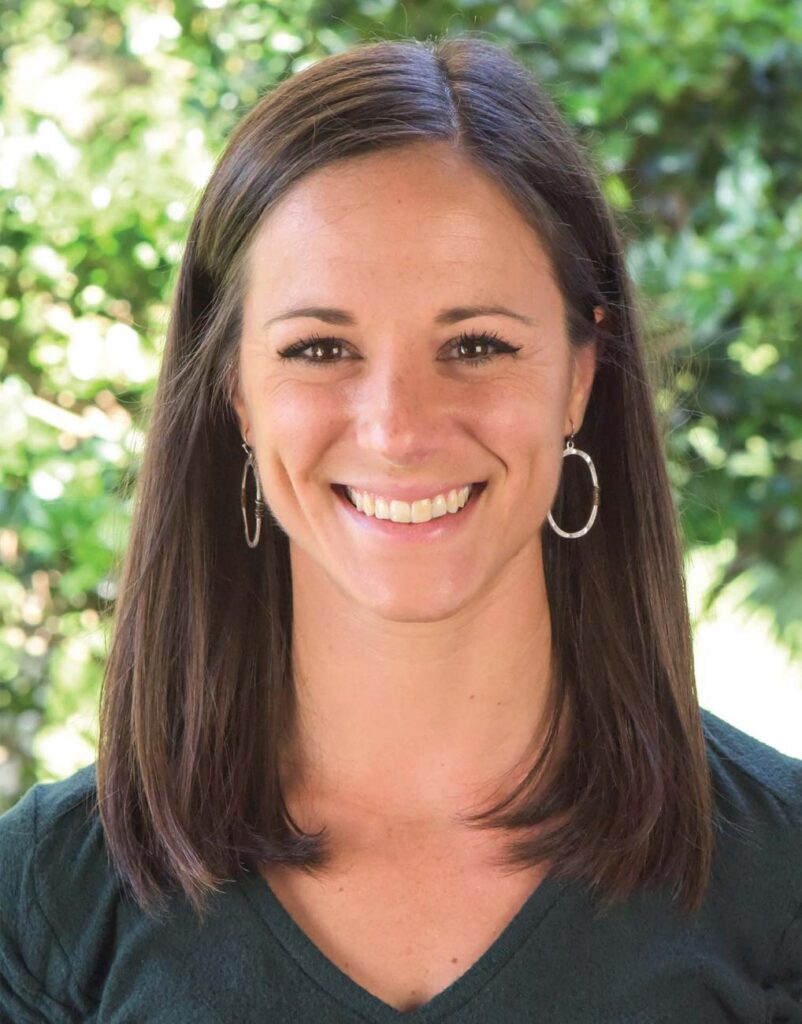 I made my first gift to Springfield College because I knew how important it was for future students. After learning that gifts go towards scholarships and opportunities for students on campus, I knew I had to share the magic with other students, just like fellow alumni did for me.
I chose to donate to East Campus because I have experienced the magic in those woods. I know how hard Ben and Veatch work to keep those grounds beautiful and the programs functioning with honor. I want those programs to not only continue but to flourish.
I also support Student Life because that's what truly changed my life. Programs that take place outside of the classroom are truly what made me, me. NSO, club sports, Habitat for Humanity, The Vagina Monologues, and others have impacted my life in so many ways.
As a donor, one of the greatest experiences is the joy I feel in my heart on Giving Day. I'm able to share in the hope of future Springfield students through my gift. I hope my gifts help grow the programs I was part of so that students are able to experience the challenges and successes that I had while in undergraduate and graduate school.
I truly believe that I can still feel the Springfield College magic inside of me today and I can only hope that is shared with as many students as possible; through people, connection, conversation and experience.
Christina Cetti Kulpa '13, G'15, is the assistant director of wellness and recreation, health promotion at Stetson University.
A Student Business in the Tradition of Humanics
Chloe Dewhurst. Remember that name. If you pay attention to business, you likely will hear it again. Dewhurst (Lancaster, Mass.), Class of 2022, doesn't think it's enough to be a sophomore sport management major and a track and field high-jumper at Springfield College. She has a thing about being busy. If you look around her room on the fifth floor of International Hall, you witness her industry: a hand-drawn poster of the 52 books that she committed to reading in 2019; inspirational quotes that she turns into mini works of art; a sewing machine; and scrunchies. Lots and lots of scrunchies featuring elephants, avocados, pineapples, corduroy, flannel, plaid, velvet, sunflowers, stars and stripes.
Afraid that she would be bored during spring break last year, she bought a sewing machine online to make herself scrunchies. When she got back to campus, everyone wanted one, and her business BBE (Brave Bold Energy) Scrunchies (@bbe.company on Instagram) was born. Through word of mouth, her scrunchies, which sell for $3 each, have taken off, so much so that she is able to donate considerable proceeds to charity. And, any scrunchie that's purple, 100 percent of the sale price goes to charity.
After a close family friend died from pancreatic cancer, she would make and sell duck tape flower pencils and friendship bracelets and hold bake sales to raise funds for the Lustgarten Foundation for pancreatic cancer research. Once she began sewing, she felt scrunchies were a more useful product. (College and high school athletic teams, track and field teammates — including the men — and even the CEO of Lustgarten have purchased her scrunchies.)
Had she sewn before? No. Did that concern her? No. The word "energy" from her business name is apt, and the sophomore has it in abundance. She says operating the business allows her typically shy self to meet a lot of people. And, she is learning so much about marketing and business planning and taking promotional initiative. A fellow sport management major and teammate, Connor Strain '19, created her BBE graphic logo, which appears on each product tag. On the opposite side of the tag, Dewhurst handwrites an inspirational message for her client.
Says Dewhurst of her business, "It's fun.
I needed a hobby, and I didn't realize so many people would like it." We can't wait to see what's next.