Students
Connor R. Neshe '23, Framingham, Mass., Oct. 20, 2019. He was a first-year student and was a member of the men's tennis team. A 2019 graduate of Framingham High School, he was a captain on the boy's tennis team, a member of the robotics team, and was a peer tutor. He earned the distinction of Excellence in Academic Development Center Tutoring, and was a student honoree at the 2019 Salute to Framingham for his contributions to his high school. Connor passed away from unknown medical complications at the age of 18.
Ryan J. Doyle '22, Wilbraham, Mass., June 16, 2019. Ryan was a talented athlete and student who graduated in 2018 from Minnechaug Regional High School, where he excelled in baseball and football and was co-captain of the football team. He was diagnosed with osteosarcoma in 2017. He was accepted into the class of 2022 and registered for classes at Springfield College, but took a deferment. According to accounts, Ryan approached his illness with positivity, and loved making others laugh. We know Ryan would have been a great member of the Springfield College community.
Faculty, Administration, and Staff
Robert N. Aebersold, PhD, H'99, Greensboro, N.C., Aug. 12, 2019. Aebersold served as Slippery Rock (Pa.) University (SRU) president. Following his retirement from SRU, he served as the interim president at Springfield College. He went on to serve in interim roles as chief academic officer for the Connecticut State University System from 2001-03 and president at Central Connecticut State University from 2004-05.
Aebersold earned a bachelor's degree in physical education and science from Ohio Wesleyan University, a master's degree from Ohio University, and a PhD from the University of Maryland, as well as honorary degrees from universities in Hungary, Russia, Scotland, England, and from Springfield College. He taught at Hanover College and the University of Maryland before joining then Slippery Rock State College in 1968 as an assistant professor in the physical education department and assistant football and baseball coach. He was promoted to associate professor, professor, chair of the department, then vice president of academic affairs until his appointment as interim president. He was named president in 1985 and served in that capacity until his retirement as president emeritus in 1997.
He officiated high school and college football, including the 1980 Peach Bowl and the 1982 Liberty Bowl, the final game of coaching legend Bear Bryant's career.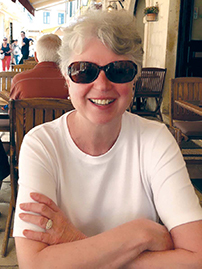 Claire E. Burns, Chester, Conn., Sept. 13, 2019. Burns, 72, attended the College of Mount Saint Vincent (Bronx, N.Y.) where she studied English literature. She served as the director of media relations at Springfield College from 1997 until her retirement in 2011, and, for many years, was a member of the Public Relations Society of America. She was involved with the Voluntary Action Center of Greater Hartford and the American Red Cross. She was an avid skier, swimmer, and world traveler.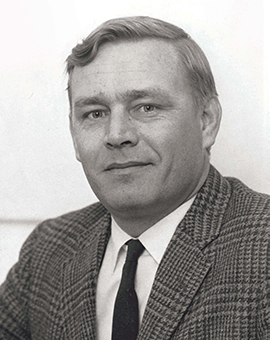 David R. Carlson, PhD, Amherst, Mass., Nov. 17, 2019. Carlson graduated with honors from Upsala College. He served as dean of students at Upsala College, dean of admissions at Bethany College, and was a Springfield College Professor Emeritus of English. He taught at Springfield College for 36 years until his retirement in 2003, and was a favorite professor and mentor to many. Carlson earned his PhD in linguistics from the University of Massachusetts in 1973. His fields of research were the common speech of Boston, the history and structure of the English language, and medieval literature. He was field researcher and contributor to The Dictionary of American Regional English, a member of the Linguistic Atlas Project, and served on the board of the American Dialect Society.
Jean A. Dowd, Springfield, Mass., May 31, 2019. Jean A. Fagnand Dowd graduated from St. Michael's High School, Northampton, and served as a secretary in the athletics department at Springfield College for 25 years.
Michael B. Hill, Tolland, Conn., Dec. 16, 2019. Hill, 56, received bachelor and master degrees from the University of Connecticut, and built a career at Springfield College, where he was the associate director of the Career Center until his retirement in 2018. He loved cooking, spending time on Cape Cod, watching the Red Sox, going to Huskies games, and watching his boys play soccer. He was a passionate student mentor and enjoyed watching alumni achieve career success.
Clifford E. Keeney, PhD, '48, Osterville, Mass., January 2019. Keeney was Springfield College Professor Emeritus of biology and a veteran of World War II. He was serving with the U.S. Marine Corps at the naval base at Pearl Harbor, Honolulu, when the Japanese attacked the United States on Dec. 7, 1941.
Alumni
Raymond A. Weiss, G'42, Teaneck, N.J., May 16, 2019. Former department chair and head of the division of physical education, health and leisure studies at New York University, Weiss obtained a PhD from New York University, and an EdD from Teachers College, Columbia University. His research and consultation covered a wide range of fields and to a variety of organizations, including the U.S. Air Force, American Board for Certification of Corrective Therapists, and the Educational Testing Service, Princeton, N.J., where he directed development of a Graduate Record Examination Advanced Test in Physical Education. A captain in the U.S. Air Force, he received a commendation from the U.S. Air Surgeon in 1945 for his part in the exercise program developed for Air Force personnel hospitalized with rheumatic fever, at a time when bed rest was the practice. He had numerous book and journal article publications, was elected to numerous professional association leadership positions, including president of the American Academy of Physical Education, and treasurer of the American College of Sports Medicine. After retirement in 1981, Weiss undertook a post-doctoral internship in clinical psychology and began a second career as a licensed psychologist.
Robert R. Thompson '44, Cambridge, Wis., May 2019. Born in 1922, Thompson played basketball and was a track letterman at Springfield College and played in 1941 on the 50th anniversary team that celebrated the invention of basketball by James Naismith. After U.S. Navy officer training, he saw action in the Pacific Ocean theater aboard the attack transport ships the USS Golden City and the USS Kershaw, including operations at Iowa Jima and Okinawa from 1944-46. He received a master's degree from the University of Pittsburgh, and served on the faculty of Elmhurst (Ill.) College where he taught physical education and health and also coached football, basketball, and track. He then joined Sears Roebuck and Co., where he rose to vice president of merchandising and corporate officer in Chicago. Thompson maintained a close relationship with Springfield College, and consistently attended reunions. He is believed to be the longest surviving member of his graduating class. He held leadership roles at the Chicago American Cancer Society and was on the board of the Sears YMCA during the 1970s. He loved sports and played tennis until there were too few of his peers left for him to assemble a foursome for doubles. His sons told us that, after receiving a grim diagnosis, Thompson told his oncologist, "Don't worry about me, Doc. I have had a wonderful life."
Donald C. Molten Sr. '48, Shaker Heights, Ohio, Sept. 21, 2019. He served as a U.S. Navy pilot from 1943-1945, played on the four-time national champion Springfield College soccer team, and earned a Master of Education from Columbia University. He was an exceptional teacher, coach, athletic director, and administrator at University School in Shaker Heights. He was named Ohio High School Soccer Coach of the Year, and an Ohio High School Soccer Coaches Hall of Fame inductee.
Richard C. West '48, Dayton, Ohio, Jan. 15, 2019. In college, he played baseball. His education was interrupted by World War II, during which he was a medic from 1942-46. He spent two years with the St. Louis Browns baseball team, finishing his degree. His first job was as athletic director at Otterbein University. He earned a Master of Science in physical education from Ohio State University, and was a teacher, coach, and guidance counselor at Fairmont High School until retirement. He earned his PhD in divinity at age 88. He is inducted in the Otterbein Hall of Fame.
Justin "Bud" L. Cobb III '50, Amherst, Mass., April 21, 2019. During World War II, he served in the U.S. Army Air Corps with the 6th Weather Squadron at Albrook Air Force Station in the Panama Canal Zone. He was awarded an Army Commendation Ribbon for meritorious service during an attempted rescue of the survivors of a crashed military transport on Taboga Island. At Springfield College, he played lacrosse and went on to earn a master's degree in physical education at Pennsylvania State College (now University). He joined the faculty of the University of Massachusetts in Amherst in the department of physical education, retiring in 1987 as associate vice chancellor for administration. He then launched his own business, Captain's Quarters Antiques, which specialized in maritime art and folk art, a venture that combined his love of the sea with his fascination with history.
Melvin "Mel" R. Schmid '50, G'51, Ormond Beach, Fla., April 22, 2019. Schmid joined the U.S. Navy and served during World War II in the South Pacific as a Seabee. He later attended Springfield College where he played soccer for his brother, Coach Irv Schmid. He taught at Lyndon State College in Vermont. He later received his master's in physical education, and PhD from Popetree University. He joined Trenton State College (TSC) as professor of anatomy and physiology, and sport theory. He was head coach of the soccer team with a career heralding 107 wins, 11 New Jersey Conference championships, and two national championships. He served as president of the National Soccer Coaches Association of America, co-authored books on topics ranging from soccer to physical fitness, and was inducted into numerous halls of fame. He retired from coaching to become director of the TSC physical education program, and retired in 1987. A "Happy Hour Celebrating Mel" was held April 26 at the family home in Ormond Beach, Fla.
John R. Kearns '51, Quincy, Mass., March 19, 2019. He enlisted in the U.S. Army and served during World War II. During the mid 1950s, he joined the U.S. Civil Service and taught physical education to children of military officers stationed in South Korea and Japan. Back stateside, he taught physical education in the East Hartford, Conn., school system. He taught in Michigan for three years, before teaching at the Joseph P. Kennedy Jr. School and coaching Special Olympics athletes in Boston. Military committal services were held at the Massachusetts National Cemetery in Bourne.
William G. Fletcher '52, Bangor, Maine, June 29, 2019. Fletcher graduated with a Bachelor of Science in physical education, and earned a Master of Education and a Certificate of Advanced Study from the University of Maine, Orono. He began his career as a physical education and biology teacher, and basketball, football, and baseball coach. He continued in school and athletic administration, finishing his career at Brewer High School. He was director of the Eastern Maine Basketball Tournament. He was named Maine Athletic Director of the Year, a recipient of the National Interscholastic Athletic Administrators' Association Distinguished Service Award, a Maine Sports Legends' Hall of Honors inductee, a Maine Principals' Association Hall of Excellence Honoree, and was inducted into the Maine Basketball Hall of Fame.
Herbert G. Prakelt '53, Port Saint Lucie, Fla., July 4, 2019. He insisted on living independently, both in Florida and South Hero, Vt., until the very last month of his life. He was proud to have graduated from Long Branch, N.J., High School, Springfield College, and the University of Vermont Medical School, and also of his U.S. Navy service during the Korean War. He was a well-respected family doctor in Essex Junction, Vt.
F. Lewis "Lew" Brown '58, Pittsfield, Mass., Feb. 22, 2019. Brown was a Veteran of the U.S. Air Force. He graduated with a Bachelor of Science degree in recreation and youth leadership and served as a youth camp director at the YMCA in Lawrence, Mass., for 13 years. He came to Pittsfield in 1971 and served as youth director and director of Camp Sumner in Pittsfield for 10 years, and served on the staff at Brookside School. He then joined the sales staff of radio stations WUHN and WUPE.
Dennis O. Hibner '59, G'60, Whitefish Bay, Wis., Sept. 1, 2019. He began his career with the YMCA in Wilmington, Del., becoming executive director, then moving to the North Shore YMCA in Shorewood, Wis., as branch director. He later worked for United Way and as executive director of the International Institute of Wisconsin and the Holiday Folk Fair.
Neil W. Odams '63, Kittery Point, Maine, Oct. 3, 2019. Odams taught and coached football, baseball, and wrestling at various Massachusetts high schools and colleges. He was a general manager in the Cape Cod Baseball League. His varied career also included conducting for Boston Duck Tours and operating Captain & Patty's Clambakes, Captain & Patty's historical boat tours, and a restaurant in Kittery Point with his wife.
Terry N. Snow '66, Portland, Maine, April 9, 2019. A formidable left-handed pitcher, he played baseball at Springfield College, and in the summer for the Yarmouth Townies. After graduation, he played professional baseball for the Provincial League in Canada. He is inducted in the Greely Baseball and Maine Baseball halls of fame. He enrolled in U.S. Navy Officer Training School and completed two tours in Vietnam, aboard the USS Chicago and later as a lieutenant in charge of a Swift Boat unit patrolling the rivers around Vung Tau south of Saigon. He then graduated from the University of Maine School of Law, and served two years for the attorney general's office as a prosecutor, before opening his own law office in Cumberland Center.
Harold "Hal" A. Vasvari '66, Nazareth, Pa., July 7, 2019. Vasvari served on the Springfield College Board of Trustees from 1993-2002, and was named Emeritus Trustee in 2005. He was honored with the Springfield College Distinguished Alumnus Award, and was a standout on the undefeated 1965 Springfield College Football team. He worked in education as a teacher, coach, and administrator before moving into a career in commercial real estate.
Sam Freas '69, G'70, EdD, Shawnee, Okla., March 13, 2019. Freas was Oklahoma Baptist Head Swim Coach. He attended the U.S. Military Academy at West Point and earned a Doctor of Education degree from California Western. He coached the Republic of South Africa's swim team in the Olympics, has been the head coach at Arkansas (84-14 dual meet record), Hawaii (40-0) and Louisiana State (61-9), SUNY-Potsdam, and Allegheny College (64-12 dual meet record). He was president of the College Swim Coaches Association, and a member of the U.S. Olympic Committee. In 1982, he was selected to visit the People's Republic of China as "Swim Ambassador." Freas was president and chief executive officer of the International Swimming Hall of Fame from 1989-2004. In 2011, Freas was named the first head coach of the newly-created Oklahoma Baptist University swimming & diving program, winning every NAIA men's title while the women placed 2nd in 2012 and then won three-consecutive titles thereafter. Since then the team moved to Division II of the NCAA. In 2018 at the Division II NCAA Championships, the men's and women's programs both placed fifth in their debuts. Freas authored many books.
Patrick W. Howard '80, Massapequa, N.Y., April 20, 2019. Howard held a Master of Science from Hofstra University and a Professional Diploma in Educational Administration from The College of New Rochelle. He began his career at John Adams High School in Howard Beach, Queens, as a social studies teacher, and then Dean of Discipline. He later held that role at Massapequa High School, a position he held until his retirement. He was a Town of Babylon lifeguard, and spent years as coach of the Town of Babylon Swim Team; and as an American Red Cross instructor in Lifeguard Training, CPR for the Professional Rescuer, AED, and First Aid. He coached JV football at Amityville High School and was also a CYO swim coach for St. Martin of Tours in Amityville. He coached wrestling at John Adams High School and was the wrestling chairman for the Public Schools Athletic League for numerous years.
Kathleen Louise Vogt Moisan '80, Raleigh, N.C., June 25, 2018. Moisan was a teacher and counselor at Vandora Springs Elementary School, where she treasured her school family.
Matthew "Whitey" Congdon '82, South Glens Falls, N.Y., June 13, 2019. Congdon dedicated his life to helping youth as the executive director of the Glens Falls (N.Y.) Area Youth Center for more than 35 years.
Robert E. Geromini, NG'82, Boston, Mass., July 14, 1960. Geromini was an
Industrial Sales Manager for Industrial Controls located in Maine. He was a baseball coach for all ages ranging from t-ball to senior baseball. He was a devout Patriots fan, and was a Patriot's season ticket holder, and a Friend of Bill W.
David "Scott" S. Ferguson, G'94, Frisco, Colo., April 22, 2019. Ferguson passed away after a courageous battle with cancer. He brought CrossFit to Summit County in 2008 and created a culture of support and acceptance for every person who walked through the door. He earned a master's degree in athletic administration. His early work included positions with the New Orleans Saints, Aspen Ski Company, and Mount Shasta Ski Resort in California, and owner of a personal fitness and training company. He settled in Breckenridge, working at the Recreation Center before opening CrossFit Breckenridge.
Patricia Dow Stewart '95, Sangerville, Maine, Feb. 17, 2019. Stewart completed her GED at age 30, and later earned a bachelor's degree from Springfield College. She was devoted to a lifelong pursuit of education. Her work ethic while simultaneously raising children, working, and putting herself through school was inspirational, and important to her family who saw her as a role model. Her career spanned many professional fields, ranging from being a Literacy Volunteer and assisting with Meals for ME, to a director's position at CSP in Holyoke, Mass., where she was dedicated to working with people with co-occurring mental health disorders.
Erin K. Cooley '05, Westfield, Mass., April 17, 2019. Cooley passed away after a long courageous battle with breast cancer. She received her Master of Science degree in Physician Assistant Studies and was employed by Clean Slate Centers, helping people overcome their addictions and connecting families. She also taught at Bay Path College.
1940s
Richard H. Schlagel '49, Washington, D.C., 10/7/2019
1950s
Olin S. Angell '50, Destin, Fla., 9/10/2019
Douglas W. McCrum '50, Tinton Falls, N.J., 10/1/2019
Mary E. Gray, G'52, Old Lyme, Conn., 10/5/2019
Gino V. Scattolon '52, Antigonish, Nova Scotia, 10/11/2019
Herbert G. Prakelt '53, Port Saint Lucie, Fla., 7/4/2019
Millard S. Goodsell '53, Boynton Beach, Fla., 8/8/2019
Robert M. Johnston '54, Denver, Colo., 5/15/2019
Andrew E. Franko '54, New Britain, Conn., 7/20/2019
Beverly Keene Dimauro '55, East Longmeadow, Mass., 9/21/2019
Kenneth W. Flynn '56, Carlsbad, Calif., 4/28/2019
J. W. Graham '56, Salt Lake City, Utah, 6/24/2019
William L. Cicchese '57, Plymouth, Mass., 4/20/2019
Charles W. Feid '57, Moorestown, N.J., 9/1/2019
Frederick P. Carter '58, Richmond, Vt., 7/3/2019
Frank L. Brinckerhoff, G'58, Poughkeepsie, N.Y., 7/4/2019
Dale W. Marshall, G'58, South Orange, N.J., 9/3/2019
Jane Hudson Bodin '58, Amherst, Mass., 9/5/2019
Lois Schubach Meyers, G'59, Mystic, Conn., 8/10/2019
1960s
Charles A. Beaverson '61, York, Pa., 6/9/2019
Donald R. Gottshall, G'62, Leesport, Pa., 5/17/2019
Kenneth R. MacFadyen '64, Longmeadow, Mass., 9/1/2019
Alan R. Peters '66, Venice, Fla., 7/15/2019
David E. Schrott '66, Bradenton, Fla., 9/24/2019
Thomas F. Pearson '67, Franklin., Va., 7/29/2019
Sara L. Darby, G'67, Contoocook, N.H., 8/4/2019
David A. Schurman, G'69, Warwick, N.Y., 9/22/2019
Joseph C. O'Donnell '69, Exeter, N.H., 10/11/2019
1970s
Byron N. Hawkins '70, Englewood, Fla., 5/1/2019
Edward D. Boynton '70, Gloucester, Mass., 6/7/2019
Robyn Lorimer '71, Tampa, Fla., 5/24/2019
Francesca Catella Pessotti '72, Milford, Mass., 7/20/2019
Meredith A. Hanson '73, Windham, N.H., 5/30/2019
Kenneth R. Tucker '73, Plymouth, Mass., 7/4/2019
L. C. Ehman, G'74, Temple, Texas, 5/24/2019
Warren Pena '74, West Falmouth, Mass., 8/21/2019
Cherrelyn Burgess Robinson '75, Columbia, Conn., 5/9/2019
Dorian D. Samuels Mendez-Vaz, G'77, Columbia, S.C., 4/24/2019
John J. Mulligan '77, Pinellas Park, Fla., 8/27/2019
Richard I. LaPalme '78, Agawam, Mass., 6/11/2019
Robert E. Alexander, G'78, Onsted, Mich., 7/8/2019
Michael J. Posillico '78, Clifton Park, N.Y., 8/29/2019
Richard W. Venne, G'78, Florence, Mass., 10/5/2019
1980s
Filomena R. Larocca '88, Fort Meyers, Fla., 4/28/2019
Martin G. Boisvert '89, Lowell, Mass., 5/14/2019
Kenneth E. McAuliffe, G'89, Lewiston, Maine, 6/21/2019
Esther M. Williams '89, Springfield, Mass., 6/25/2019
1990s
Maria M. Santos '90, Worcester, Mass., 9/19/2019
Jon P. Veltri, G'93, Honolulu, Hawaii, 6/14/2019
Sharon L. Demmerle Boucher '93, Manchester, N.H., 10/18/2019
Catherine M. Gallo, G'94, New Britain, Conn., 5/16/2019
Almeta Mundy Nichols, G'95, Aiken, S.C., 9/1/2019
Mary L. Bruttomesso '98, Willimantic, Conn., 6/26/2019
Barbara Amaral Mooney, CAS'98, Guilford, Conn., 7/8/2019
2000s
Mark S. Burke, G'00, Breckenridge, Colo., 4/22/2019
James Farsaci '00, Summerfield, N.C., 5/12/2019
Rose Orlando, G'00, Goffstown, N.H., 5/24/2019
Robert P. LaChance '00, Manchester, N.H., 9/14/2019
Gladys E. Ferrer '03, Waterbury, Conn, 5/4/2019
Erin K. Cooley '05, Westfield, Mass., 4/17/2019
2010s
Stanley A. Knight '12, Damascus, Md., 7/16/2019