The Circle of Teaching
When professors retire as emeriti, they assume a different type of educator role.
The emeritus designation is awarded by Springfield College to full or associate professors who have retired after a minimum of 15 years and who have advanced the College through meritorious teaching, scholarship, and service. Although certain rights and privileges accompany this status, perhaps the most important quality is the continuum of growth, teaching, and mentoring from which the entire Springfield community benefits. Throughout the years, full or associate professors who have given a great deal of their career to the College continue to deliver long after they have returned the keys to their offices.
Guiding and Giving Back
Vince Paolone, EdD, emeritus professor of exercise science and sport studies, worked hard throughout his career to teach and mentor many students. Now his mentoring efforts continue with former students who are college educators themselves. Paolone recruited Kathryn Lewis, G'14, PhD '17, assistant professor of exercise science and sport studies; and Jessica Peacock, G'15, PhD '17, assistant professor of health science at Merrimack College, into the doctoral program at Springfield, and taught them during their academic careers. He continues those relationships now as a friend and professional mentor. "When they were students, my focus was on helping them get jobs, guiding them through the interview process, and other requirements to be hired. Now we discuss planning their classes, potential research ideas, strategies related to tenure and promotions, issues with students, grading, and many other topics," he explains.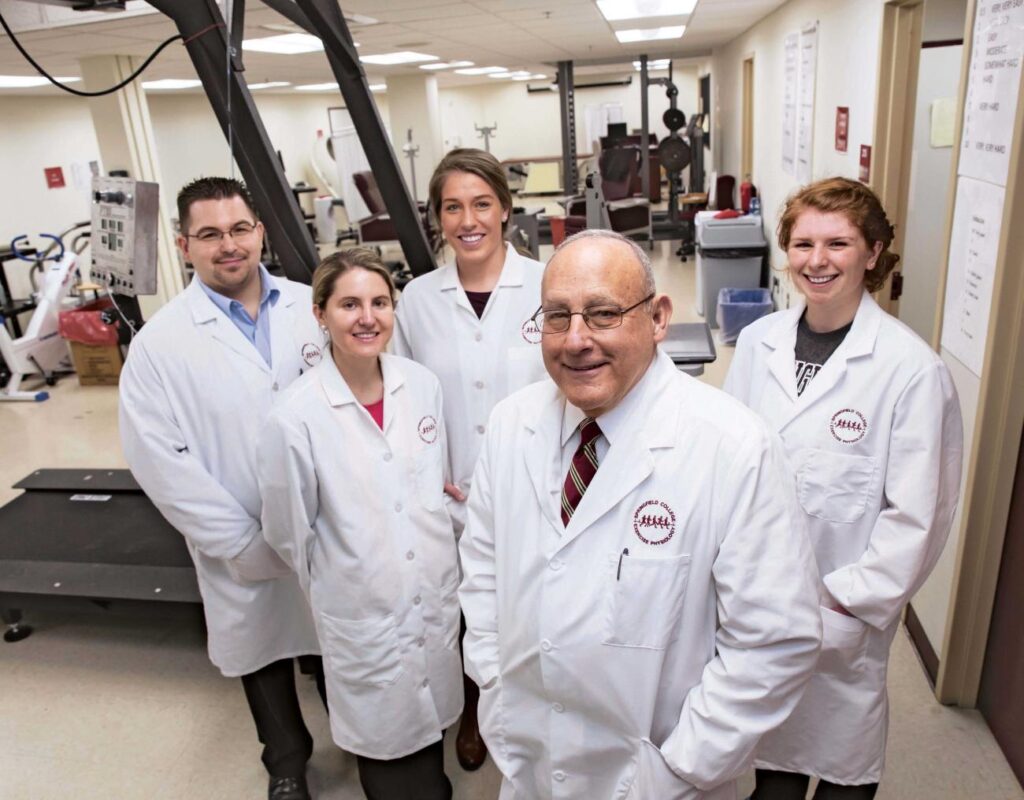 Asked what was the most valuable lesson she learned from Paolone, Lewis says: "I think it boils down to one word: 'Confidence.' I remember him telling me and the other students that, when we are faced with a question or topic that requires knowledge way above what we know, our education in physiology at Springfield College gives us a foundation to build on so we can attain that higher level of knowledge. He helped create that foundation and, importantly, he also instilled the belief that we can use it to master the more difficult science. That has proven true. I have learned things that I never thought I would learn, let alone understand. His message means I do not hesitate to dig deep into the science and, because of this, I am a better teacher and mentor to my students."
Peacock says Paolone has been an invaluable source of guidance, "Dr. Paolone continues to mentor me, now as a colleague. Whether it's chatting about physiology, or getting his advice on teaching, scholarship, and service, he continues to provide me with great insights on the multiple aspects of being a faculty member. The most valuable lesson I have learned from Dr. Paolone is that 'life is nothing more than a series of choices.' Every day, I am confronted with choices, and defined somewhat by the choices I make. Thanks to Dr. Paolone, I have learned that my career is all about holding myself accountable for the choices that I make."
Asked about what being an emeritus professor means to him, Paolone says: "It's an indication that the College thought highly of what I did and respected it. It's gratifying to know that the administration valued my contributions enough to grant me that honor." He adds, "People ask about my legacy, but the only legacy I ever needed was knowing that the students I taught are out there working and making contributions to the field; that's the best legacy that anyone in my position could have."
Physical education professor emeritus Beth Evans '62, G'70, PhD, continues to fill her life by paying it forward with an incredible line-up of work and volunteer activities that are a tribute to her commitment to the Humanics philosophy of service to others. Currently, and for the past 10-12 years, she has been active in recruiting patients with kidney disease for research studies that try to find new or better ways of dealing with the disease.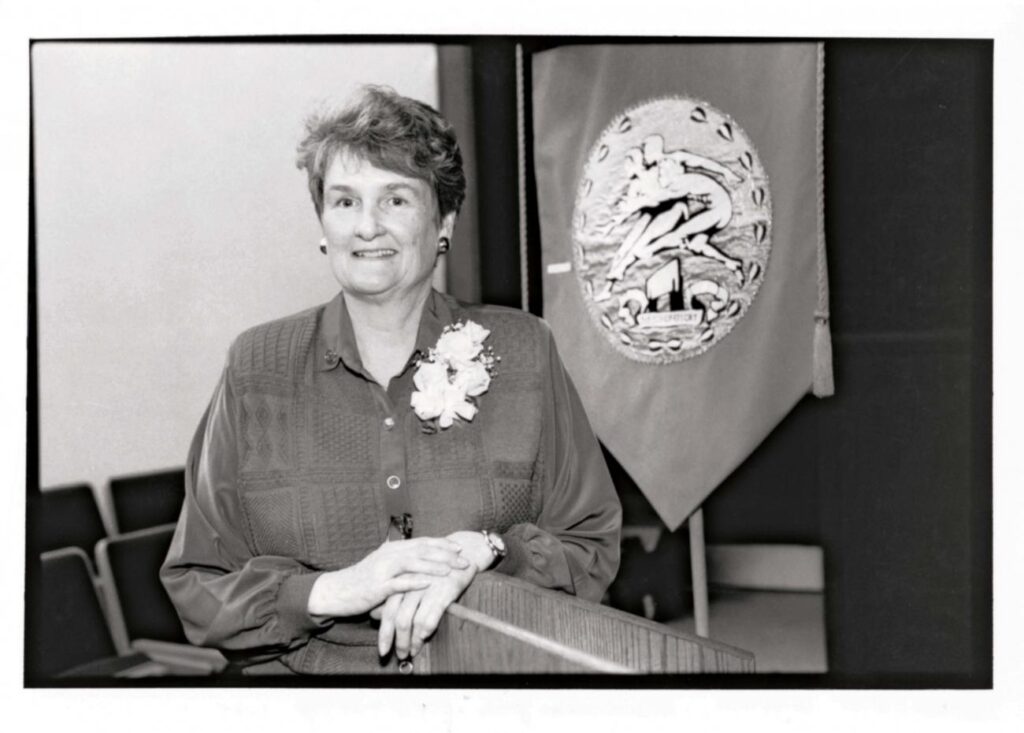 Additonally, as a returned Peace Corps volunteer teacher in Africa, she has been involved in a variety of different projects to help people in Malawi. "I've collected everything from medicine, crutches, bicycles, sewing machines, school desks, nutritional supplements, and books for a library. I also helped to get a preschool and a clinic built. As with all our projects, we raise money by recycling bottles and cans and having tag sales. Friends help out, too. We pay our own way and then purchase materials in the country and hire a local builder so that we are contributing to the economy. We do some of the painting and decorating of the walls and with a rented truck lug water and sand from the local river area to mix cement.
"With my SC colleague Fides Ushe, associate professor of mathematics, we have done teacher workshops in English, science, and math to expand educational proficiency at the secondary level. Now I am focusing on mobility aids and activities for children with disabilities," she explains. As if all that wasn't enough, Evans also is the editor of the Friends of Malawi Newsletter. "It's how we let people know about all the great projects Peace Corps volunteers are doing in Malawi."
In her spare time, Evan's busy life also includes volunteer work as a docent at the Springfield Science Museum. "I take school children on tours teaching them about habitats, mammals, Native Americans, dinosaurs, and other subjects." Asked about what it's like being retired, Evans says, "It hardly occurs to me because I'm here so much on campus teaching tai chi and helping with research projects, it feels like I never left!"
The Circle of Teaching Continues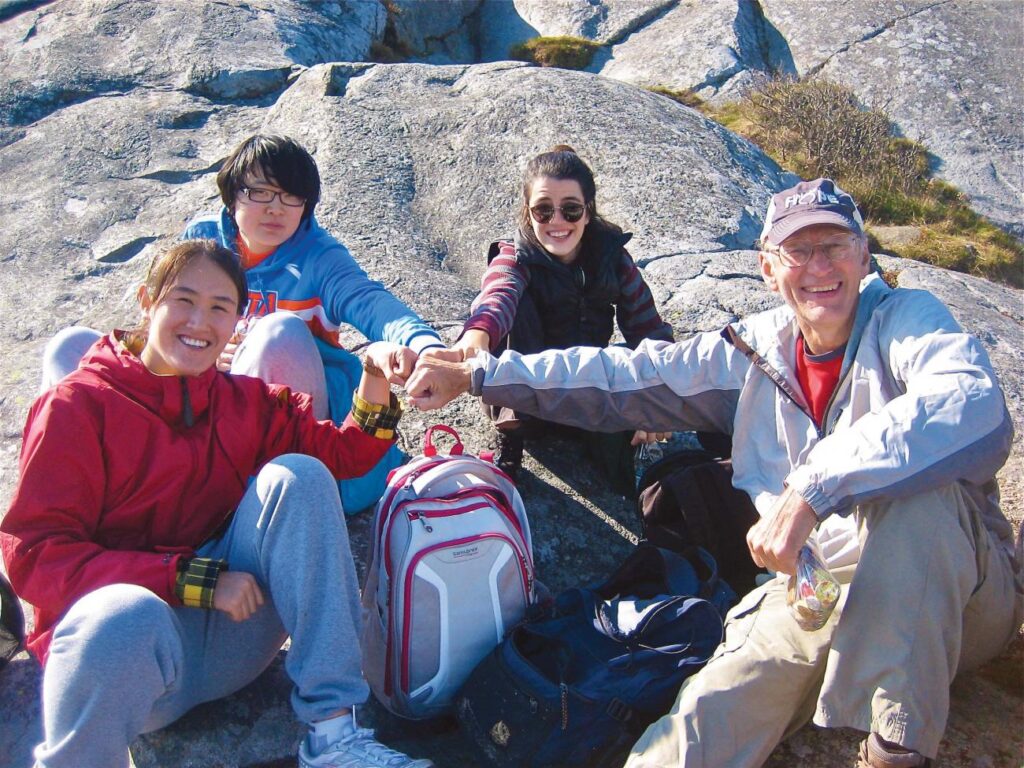 This year, five individuals were so honored, and provide great examples of what it means to contribute, teach the greater community, and pay it forward in the spirit of Humanics.
The 2019 class of professors emeriti includes: Ken Wall, G'73, DPE'75, associate professor of sport management and recreation; Chris Haynes, MA, associate professor of music; Christa Winter, PhD, professor of research and statistics; Derek "Rick" Paar '72, PhD, professor of psychology; and Mimi Murray '61, G'67, PhD, professor of exercise science and sport studies. The honorees gave insights into their professional journeys and how the "Circle of Teaching" might unfold after they retire.
Growing and Learning
Much like the students they teach, professors also learn and have formative experiences. In many cases, influential older professors acted as mentors to guide their professional careers. Wall remembers several great mentors including Ed Bilik '57, G'62. "After one day on the basketball court with Ed, I knew there was a lot I could learn about the game from him, and he was very instrumental in helping me learn coaching techniques and details of the game," says Wall. "He brought a special tenacity and mental toughness to the game and was just an excellent teacher. These are traits that I tried to incorporate in my teaching and coaching."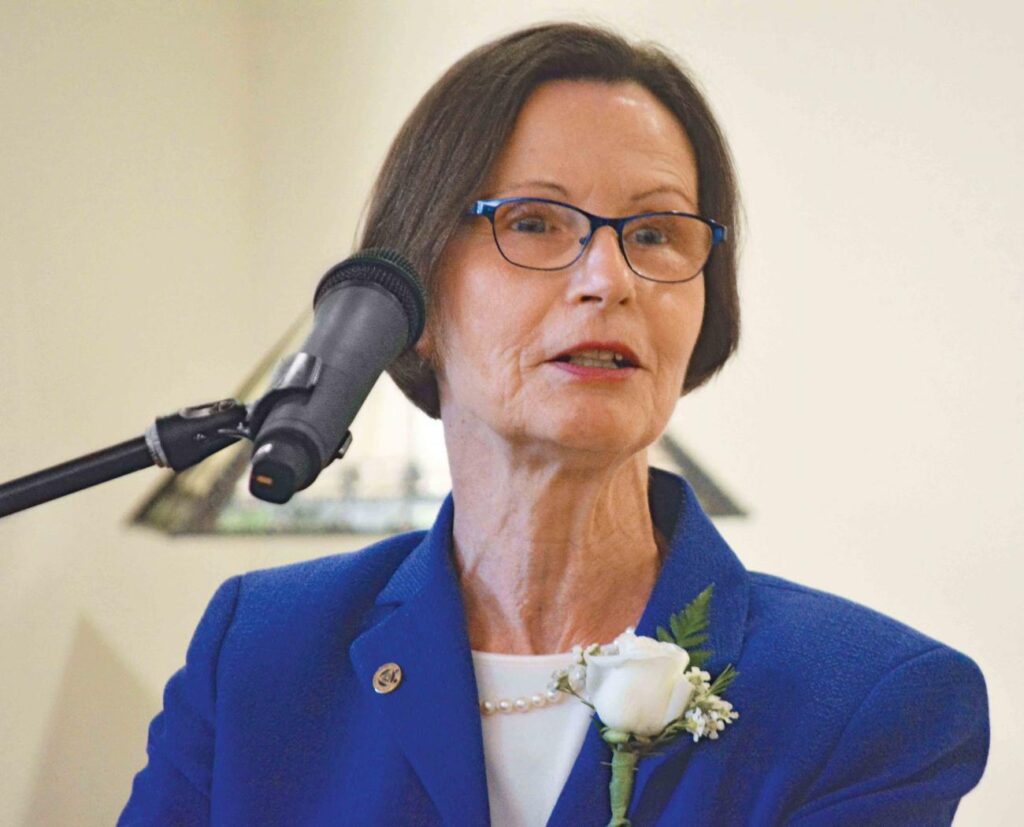 And, there are cases of the teacher learning from the students, Winter explains, "My job was to help students pursue the highest levels of research and excel in their theses. A wonderful benefit of working with the students was learning about the subjects they were pursuing, particularly exercise science, which I found very interesting. What I always told my students was that ultimately, they were the experts in their fields, not me. I was there to help them hone the research skills required to move on to important positions in their fields."
Britt Brewer, professor of psychology pays tribute to her commitment, "Christa has tirelessly supported scores of graduate students' research projects and thesis work throughout her time at Springfield College. She is an extremely effective resource for students to gain a deeper understanding of the research process that they will take with them throughout their professional careers."
For Haynes, becoming a music professor at Springfield College was the result of an ongoing process that started with him working at the College as a part-time accompanist for the dance classes. He became a candidate to direct the program and, while he did not get the job at that time, he grew into it through adjunct roles directing the choir and teaching piano classes. Eventually, he was given the opportunity to become director of the program.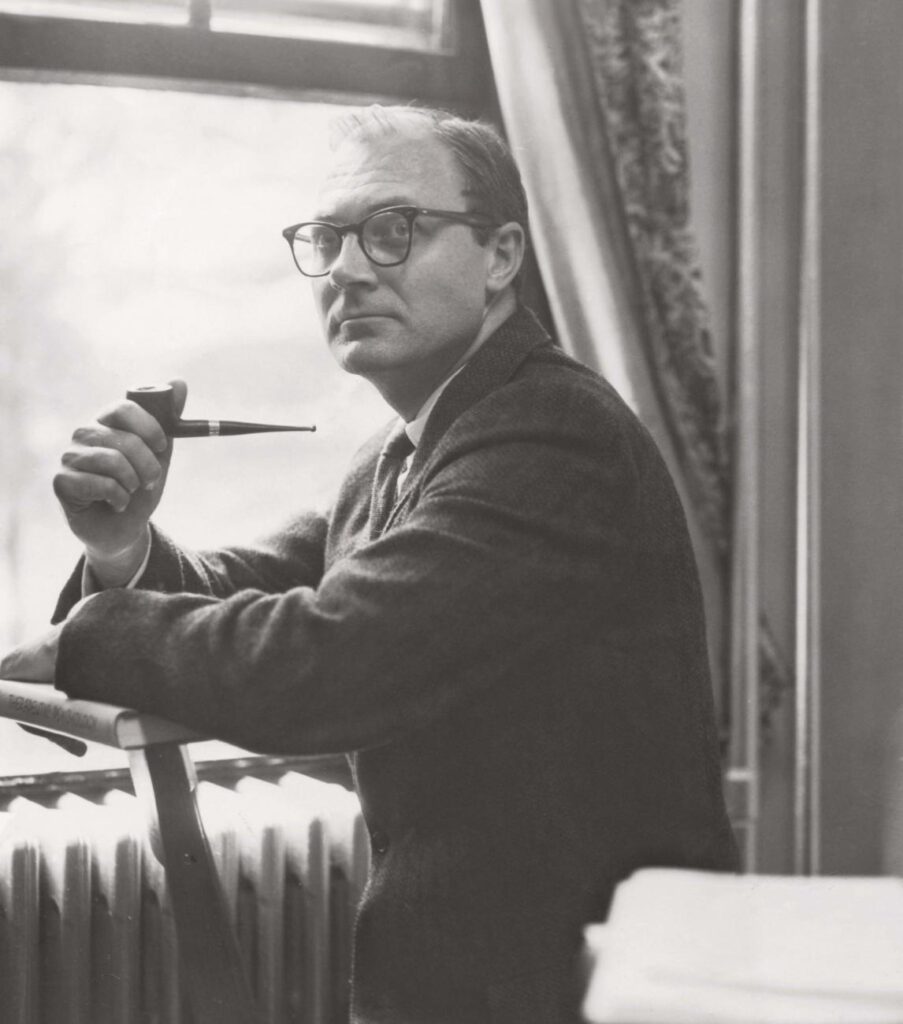 Paar is the son of Henry Paar '49, PhD, who also was a psychology professor at Springfield College. "You could say Springfield College changed my family history with my father graduating from Springfield College and then teaching here," says Paar. "It's a place where I played and laughed—swimming in the lake, running crazy in the old field house, attending camps, meeting and making excellent friends.
"And, that family legacy has continued and this campus is the place where I realized the thrills of teaching and was able to satisfy my curiosity for learning through interaction with colleagues from other disciplines. You know how you feel about your family, right? You love them and they can make you nuts. That's how I've felt about Springfield College," he explains. "I love the place and, wow, there are times when it drove me crazy. But, just like it was my family, if you aren't part of it, and you say something bad about it, I'm [going to be defensive]."
The Importance of Great Teaching
The newest professors emeriti have influenced hundreds of students in their careers. While each has their own unique approach to doing their job, they have all had far-reaching impact on the many students who are now contributing to society.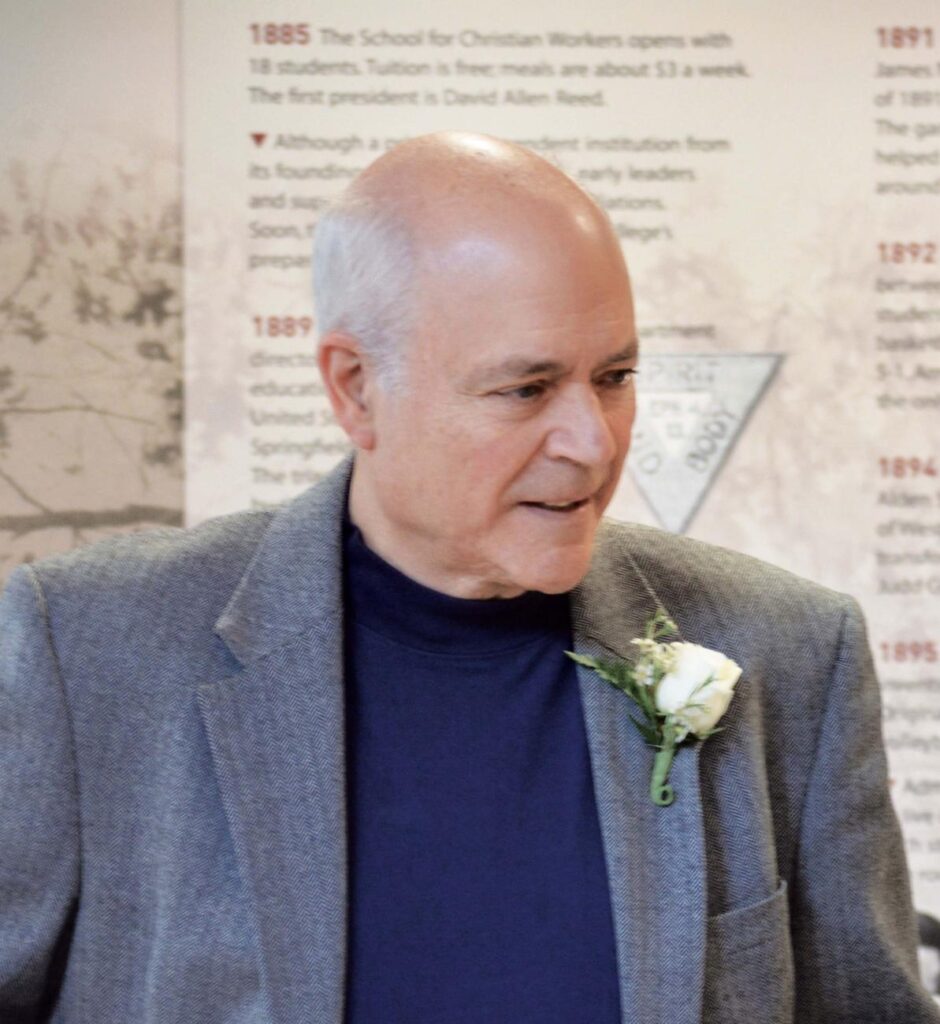 Paar explains, "I've gone nuts with joy watching the changes in immature kids of 18 as they became accomplished and skilled 22 year olds, then watch some of them go to grad school, and then those 'kids' are 50 and excelling in their fields. It was great fun watching eyes light up as if saying 'I get it!' Especially in my graduate classes, I always felt like if I was doing my job properly I should be able to get students to a level they needed to be at to do their extremely important work as counselors and do it extremely well. That was my goal and having gotten that result was a great feeling."
"Rick's ability to connect with students is unique. He cares deeply about fostering student curiosity and personal growth and pushes students and co-workers alike to take the time to think about difficult topics," says Elizabeth Morgan, PhD, psychology department chair, of Paar's gift for teaching.
Important aspects of the Humanics tradition are the deep roots and long associations the College has with the international community, international students, and study abroad programs. Wall and Winter have made unique contributions to this tradition.
Wall's résumé of extensive international experience began with two years in the Peace Corp in Costa Rica. After earning his doctorate in 1975, he spent eight years teaching at the Pedagogical University in Caracas, Venezuela, and coached the Venezuelan National Basketball team at the University Games in Mexico City. He came back to Springfield in 1983 as the director of the Doggett International Center, where he spent 21 years before becoming a professor in the School of Health, Physical Education, and Recreation.
The Dr. Kenneth A. Wall, G'73, DPE '75 International Travel Award
The Dr. Kenneth A. Wall, G'73, DPE '75 International Travel Award has been established at Springfield College. This endowed travel award was established on the occasion of Wall's retirement and in celebration of his 40 years of teaching, coaching, scholarship and administration at Springfield College. Travel awards are made to junior or senior undergraduate or second-year graduate students, who are enrolled in programs in the Department of Sport Management and Recreation. The intent is to reward deserving students who have proven high academic achievement and community service in their field and are participating in an international experience. The funds will be awarded to help assist with the cost of international travel.
To make a gift or inquiry, please contact Joe Long at
hlong@springfield.edu, (413) 748-3775,
or at springfield.edu/gift
Tracey Matthews, G'95, DPE'97, dean of the School of Health, Physical Education, and Recreation, says, "Ken has been a wonderful addition to HPER and been instrumental in cultivating and continuing our relationships with our international alumni. He relates so well to students, and his stories captivate them. What I will remember most about Ken is his tireless commitment to international relations and his mantra of 'colaboración.' He walks the walk and talks the talk concerning the mission of Springfield College."
Wall is a great advocate of the study abroad program, an important responsibility of his while at the international center. "Study abroad is a wonderful experience that creates bonds among people who we might never have encountered without traveling. It helps people to learn from each other and we become better educated when we travel," he says.
Sport Management and Recreation Department Chair Kevin McAllister, EdD, comments on Wall's commitment to study abroad: "He had a fondness for the first day of class when he would tell his first-year students 'Get your passport ready, you should be studying abroad somewhere!' It goes back to his thoughts about what it means to be a well-rounded person, and take part in the unique experiences of the world around you. As Ken would say, 'There's more to life than just racquetball.'"
Winter's contribution to international studies is reflected in the strong bonds and relationships she had with international students. "I was born in Germany and grew up there, so I understand the challenges of living in a new country. I realized that when the international students came here, they did not know everything about American culture. They began to seek me out because of my background and I became a resource for them, giving them support and answering questions about how to fit in and understand their new surroundings. They trusted me and referred other international students to me. Two students that I became good friends with and still see on occasion are Jose Moncada Jimenez, G'98, who now teaches at the University of Costa Rica where he is professor in the School of Physical Education and Sports. Chih-Ming (Ryan) Chung, G'07, PhD '11, is now director of the Office of Assessment and Testing at Oklahoma State University in Stillwater.
"Christa has provided a smiling face, high standards, and strong and effective support to students. Students consistently seek her out because of her expertise and kindness. She will be sorely missed," says Judy Van Raalte, PhD, professor of psychology.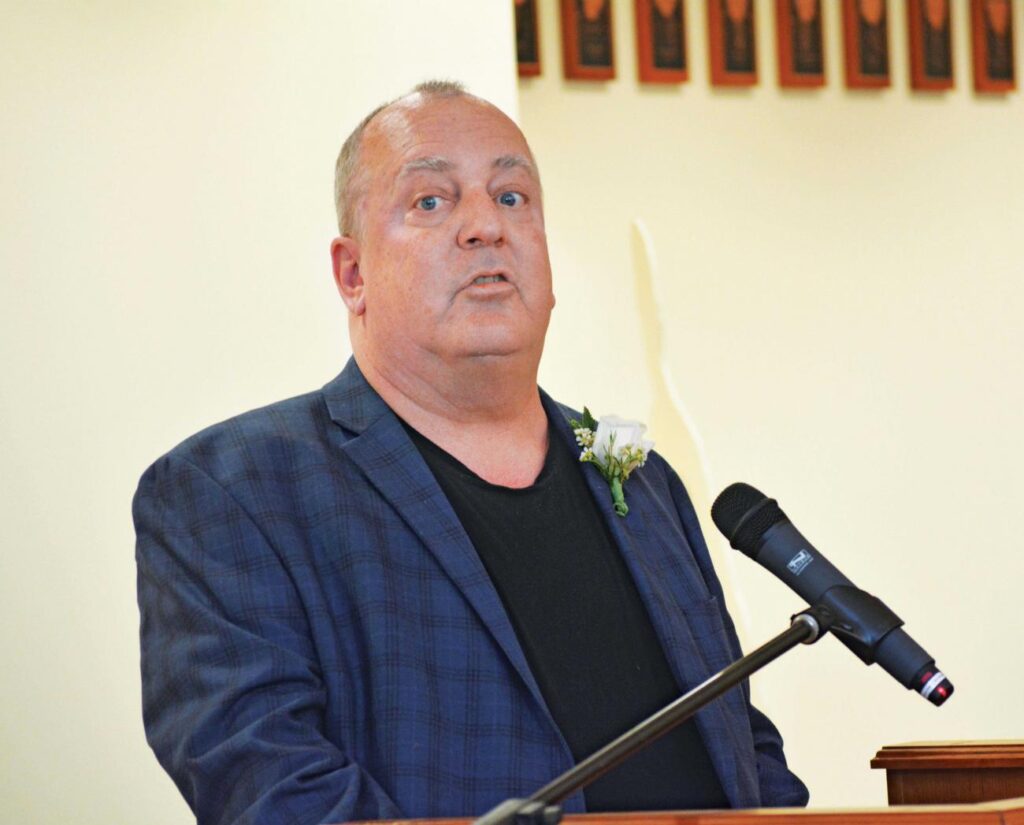 While Wall and Winter have helped bridge gaps of language and culture, Haynes's gift was teaching through the language of music. His colleague, Martin Shell, MFA, says, "Chris doesn't stand and lecture in his classes, but rather sits with his students to invite their conversation, speaking very directly and forthrightly about how music can be an assertion of one's cultural identity, or resistance to oppression, or subversion of the status quo, or a celebration of resilience. And of course, Chris frequently brings out the accordion, or moves to the piano in his classes, to enliven the students' learning with fresh, spontaneous performances from a master!"
Haynes brought music alive for students whose primary focus academically was not music: "I taught students who were non-music majors and like to think I had the ability to connect with them. The students, of course, are always interested in music and also in the social and cultural connections to music. My wheelhouse is teaching about the historical and social influence of music, so there was always a great connection with the students," he explains.
According to Shell, "Haynes knows how to guide and develop aspiring musicians and how to navigate this challenging field. He's mentored a number of students who have gone on to successful professional careers in music after Springfield College. These kind of experiences have a lasting effect on a person's life, whether they go on to continue with performing music or not."
A highlight for Haynes' and his students came in 1998: "I got a call from Kenny Rogers' producer asking if our choir would be interested in performing with him at a concert he was giving at the MassMutual Center. At first I was shocked and asked if we were really the choir they wanted. But they assured me we were exactly who they wanted. So our students got to perform in a Winter Holiday/Christmas concert on stage with Kenny Rogers in front of about 6,000 people! It was quite a thrill for a group of students who never expected to appear on such a stage."
The End of an Era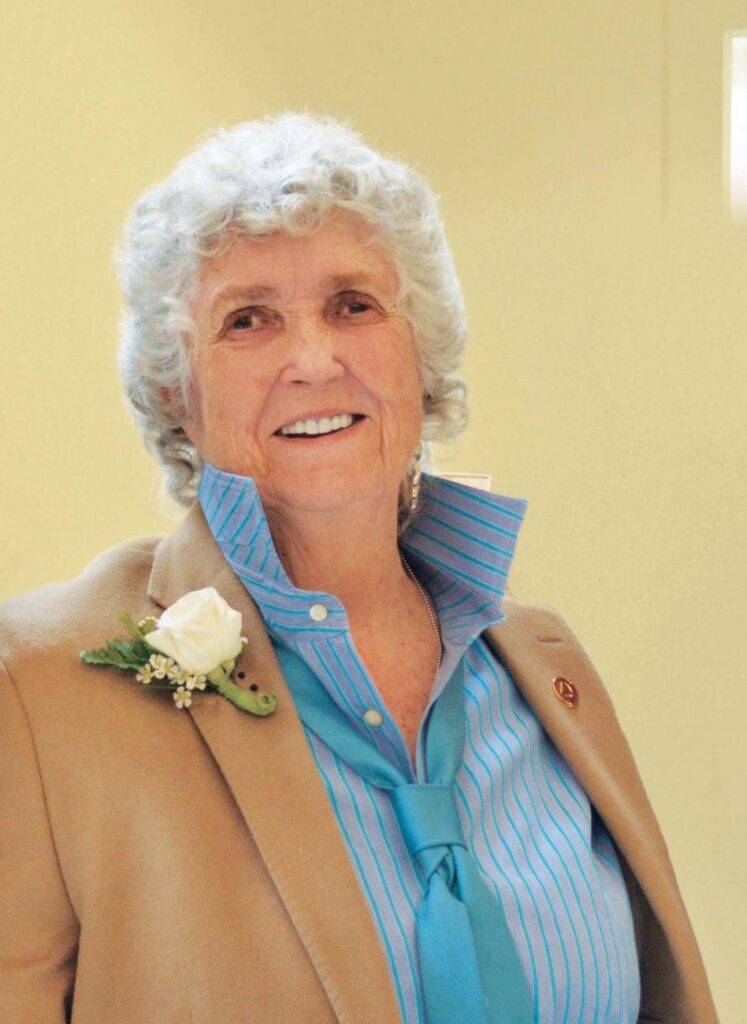 And what does Murray, arguably the longest standing professor ever to have taught at Springfield College think about her last semester in Wellness 109? (See page 12 for more.)
"It's been kind of a bittersweet reality," says Murray of leaving the College after more than a half century. "I love Springfield College. I love the mission. I love the philosophy, the history … And, for someone who's in physical education and sport, this couldn't be a better place to be.
"I'm really going to miss teaching, which I love most of all, so that's the bitter part. The sweet is all my wonderful memories. And, I've had the best colleagues.
"It's a significant time in my life obviously." Speaking about it hitting her when walking around campus, she says "The other day I drove into the campus and it was like, 'wow', I think I better stop by here every now and then and just drive through again. It really struck me."
Looking Ahead
The plans of our new professors emeriti after retirement reflect the energy, commitment, and creativity they have contributed to the College and the community.
Paar says that his passion will turn more fully to his writing. He has a writing studio, where he also will further foster his own curiosity, listening to, recording, and editing other people's stories. He looks forward to immersing himself in the craft, which he characterizes as very much like psychology: "Both disciplines are about the discovery of why people do the things they do. Writing has changed my life for the absolute good."
Not surprisingly, Wall will be heading to the airport: "I hope to stay active in spirit, mind, and body everyday to the best of my ability. I will continue to travel." Over the next five years, working with alumni, one of his retirement goals is to travel and explore the national birthplaces of basketball in the nearly 20 nations where the game and Springfield College have had a great influence. He will also maintain relations with colleagues on campus as a friend and mentor.
Chris Haynes will be very busy after retirement, with a whole list of plans and possibilities. He will work as a musician in studios, on stage, and touring with a performance group in Europe.
Watch footage from the reception in May for retiring esteemed faculty members.
Haynes is involved with a project writing music for public television and, from time to time, works on projects with former Springfield instructor of communications Jody Santos. He is a pianist, but playing the accordion is one of his calling cards and his talents are in demand by bands, studios, and at events and performances. His Springfield College career was capped by a special evening in March, "Chris Haynes and Friends: A Farewell Concert," part of the William Simpson Fine Arts Series. To make the night even more special, Haynes was joined by many, including his daughter Norma Jean, who performed with him.
What will Murray do now? Springfield College Archivist Jeffrey Monseau says he would like her to hang out at the archives with him. "My door is always open for Mimi. She has at least two books in her. I just don't know who's going to tell that story any more."
Murray agrees. She would like to write a book.
And Winter? She says she has "no specific plans" for retirement, which, when you think about it, can sometimes be an excellent plan.