Joshua D. Greenman '07
Young Alumnus Award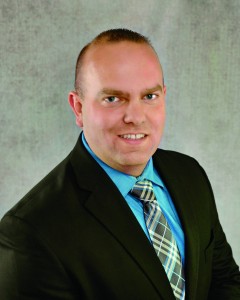 Josh Greenman '07 graduated from Springfield College with a degree in emergency medical services management and a minor in criminal justice. As a student, he was active both in the Student Government Association and the Leadership Training Conference. He is the Class of 1957 Outstanding Senior Leadership Award recipient, and was honored with the Emergency Medical Services Management Department Graduating Senior Award and the Student Affairs Campus Leader Award.
After graduation, Greenman joined Lee County Emergency Medical Services in Fort Myers, Fla., as an emergency medical technician-paramedic. In 2008, he returned to Springfield College to work as an admissions counselor.
Greenman entered the Maryland State Police Academy, earning the Aviation Command Award for the highest academic average. He became a state trooper, and received a master's degree in criminal justice from Tiffin (Ohio) University, and in 2012, joined the New York State Police as a trooper. He was recently promoted to investigator.
Greenman is the only paramedic on the Unadilla, N.Y., volunteer fire department emergency squad, and was named its EMS Provider of the Year for 2016-17. He also is president of the Unadilla Community Recreational Development Corporation, and on the National Camping School aquatics faculty.
He and his wife, Joanna, have twin girls, Zoey Marie and Emelia Joy.
John W. Wilcox '67, G'69
The Tarbell Medallion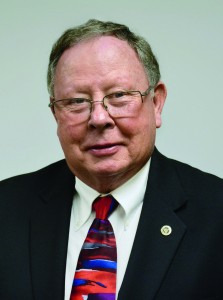 John Wilcox '67, G'69, is the embodiment of what it means to lead a life in service to others, in particular to his alma mater. He has supported countless alumni relations and admissions events, served on Class of 1967 Reunion committees, chaired its 50th Reunion Committee, and co-chaired the Reunion Gift Committee that established a $97,000 endowed scholarship fund.
A member of the Connecticut Alumni Association Executive Committee, he has organized and executed letter-writing campaigns to new students from Connecticut. Wilcox has represented the College at numerous high school fairs, and supports recruitment efforts in Texas and Arizona.
A frequent Reunion Weekend volunteer, he has guided tours and driven golf carts. He has emceed and judged Sti-Yu-Ka games, volunteered on Humanics in Action Day projects, and is an occasional guest lecturer on College history and tradition.
Wilcox's professional career with the College began in 1968 with a graduate assistantship while he was a student in the higher education administration program. He went on to serve the College in numerous capacities, including in enrollment management, on presidential search and administration personnel committees, the Co-operative Education Task Force, and advisor to New Student Orientation and the Student Government Association. He retired as executive director of enrollment management in 2008.
Wilcox and his wife, Jan '67, G'72, have two children, David Wilcox and Missy Wilcox Mancilla '96.
Scott W. Heaney '96
Distinguished Alumnus Award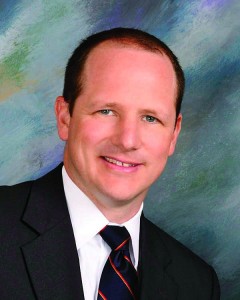 Scott Heaney '96 joined the U.S. Marine Corps as a 2nd lieutenant after graduating graduated with a bachelor's degree in psychology.
He was honorably discharged in 2005 at the rank of captain and providing logistical oversight of more than 7,000 personnel and all equipment for Marine Corps aviation operations throughout the U.S. Pacific Command.
Heaney joined Merrill Lynch Private Client Group as a business solutions consultant, and, in 2008, joined Sikorsky Aircraft first as a specialist in supply management and then to deputy assistant program manager for the CH-53K development program. Later he was senior program manager at Executive Transport, and then senior program manager in service support lead for the Canadian Maritime Helicopter Program.
Since 2016, he's served as senior program manager for Blackhawk Foreign Military Sales at Sikorsky. He directs $2.87 billion in contracts for five countries with active development and delivery contracts, while supporting more than 20 countries with aftermarket and training support for their Blackhawk fleets.
Heaney and his wife, Monica, have two sons, Tyler and Josh, whose lacrosse and football teams he has coached. He is vice president of the Glastonbury Lacrosse Club.
Heaney is as a member of the Connecticut Alumni Association Executive Committee, the Alumni Council, a job fair volunteer, and a speaker at both Veterans Day services and the Reunion Celebration of the Armed Forces ceremony at Springfield College. He was honored with the Springfield College Young Alumnus Award in 2006.
William "Bill" Holiber
Distinguished Alumnus Award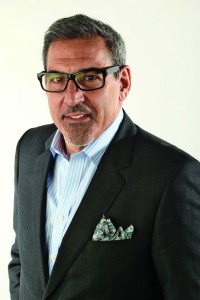 William "Bill" Holiber '77 received a degree in rehabilitation counseling, and in 1980 completed a master's degree in rehabilitation counseling from SUNY Albany.
Realizing a passion for business, Holiber joined Cowles Business Media in 1982 as vice president group publisher, moving on to join Zuckerman Media as vice president of corporate sales and marketing, Curtco Freedom Group as executive vice president group publisher, and then The Atlantic Monthly as publisher.
An expert in specialized development for startups and in team and leadership development, Holiber took the helm of U.S.News & World Report in 2000. In 2010, Holiber became president and CEO of both the New York Daily News and U.S.News & World Report. He is responsible for both multi-million dollar businesses and more than 1,000 employees. At New York Daily News, Holiber helped expand the website to a national presence, reaching more than 30 million unique visitors per month. With his executive team, Holiber transitioned the U.S.News & World Report brand from a print publication to a digital-only business.
In 2012, he was named Media Industry Newsletter Sales Executive of the Year. Holiber has served as a board member and board chair of the New York Urban League. Additionally, he was honored by the Bronx Lebanon Hospital with the Medal of Honor for Distinguished Service in 2010 and 2016. Holiber has been married to Debra for 38 years, and they have three sons, Frank, Nicolas, and Rob.