Saying Goodbye to Two Coaching Legends
Dick MacPherson
Legendary Collegiate and Pro Football Coach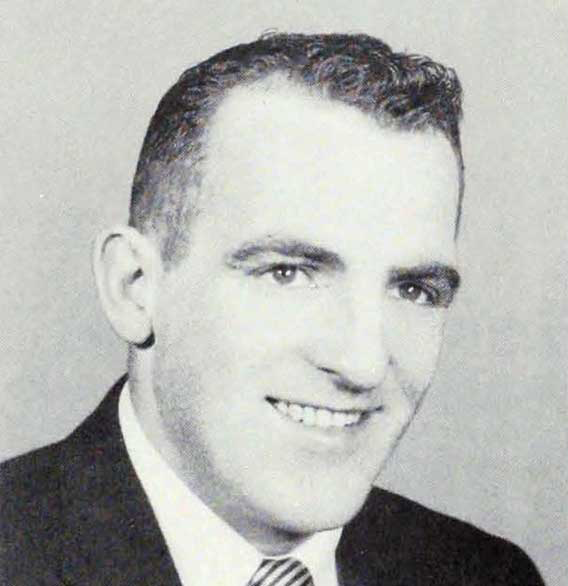 Legendary collegiate and professional football coach Dick MacPherson '58 passed way on August 8 in Syracuse, N.Y. He was 86 years old. As a student, MacPherson was a captain and offensive lineman for the Springfield College football team. During the Korean War, he served in the U.S. Air Force.
MacPherson served in coaching positions at Illinois, Massachusetts, Cincinnati, and Maryland before joining the Denver Broncos in 1967.
He began his head-coaching career at the University of Massachusetts Amherst, where he was at the helm of the football program from 1971 to 1977, leading the team to four Yankee Conference Championships, and twice earning New England Coach of the Year honors.
In 1978, he went to the Cleveland Browns, leaving in 1981 to accept the Syracuse head coaching position. He coached at Syracuse from 1981 to 1990, during which time he guided the Orange to five postseason bowls, including his undefeated 1987 squad's Sugar Bowl appearance. Several organizations named him national college coach of the year that year.
MacPherson delivered the commencement address and received an honorary Doctor of Humanics degree from Springfield College at its graduation exercises in 1987. He was inducted into the Springfield College Athletic Hall of Fame in 1988.
Prior to leaving Syracuse to coach in the NFL with the New England Patriots, MacPherson compiled a record of 66-46- 4 with the Orange. He was 36-10-3 over the final five years. MacPherson later returned to Syracuse to serve as a color commentator on television and radio broadcasts, where his passion for Syracuse endeared him to his listeners.
"Coach MacPherson was a tremendous ambassador for not only the sport of football, but for Springfield College as well," said head Springfield College football coach Mike Cerasuolo '93. "His life revolved around helping others, and he fully embodied the Springfield College mission and Humanics philosophy throughout the entirety of his illustrious career. He continuously gave back to Springfield College and our football program, and was a mentor to hundreds of coaches and student-athletes."
MacPherson was a member of the Springfield College football team from 1954-1957, and was elected as a captain prior to his senior season. Over the course of his four-year career, Springfield College posted an overall record of 22-9-1.
"We were deeply saddened to hear about the passing of the legendary Dick MacPherson," said Springfield College Executive Director of Athletics Craig Poisson, G'90, DPE'99. "He was an extraordinary advocate for Springfield College and an even better man. He will be missed."
Tony DiCicco
Put women's soccer on the American sporting map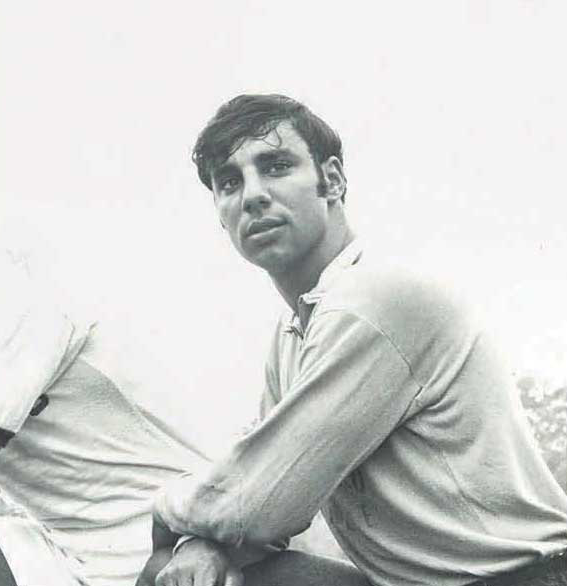 Tony DiCicco '70, Connecticut native who coached the U.S.A. Women's Soccer Team, passed away June 19, 2017. He was 68. DiCicco coached the U.S. women's national soccer team from 1994-99, including to Olympic gold against China in the Atlanta Games in 1996, and to the World Cup, also against China, in 1999 in Pasadena, a game won in penalty kicks (at which time the infamous Brandi Chastain photo was taken). Equally impressive, but not as well known, DiCicco returned to U.S. Soccer to coach the U-20 Women's team to victory over Korea in the World Cup Championship in Chile in 2008.
"Coach DiCicco changed the face of soccer in America," said Springfield College Executive Director of Athletics Craig Poisson. "He was such a great representative of the values that Springfield College graduates possess, and he always made a lasting impact on our students."
At Springfield College, DiCicco was an All-American goalkeeper, captain, and most valuable player during his senior year. He was inducted into the Springfield College Athletic Hall of Fame in 1995. He played professionally for five years with the Connecticut Wildcats and the Rhode Island Oceaneers of the American Soccer League. He made an appearance for the U.S. men's national soccer team in 1973.
In 1991, he began as the goalkeeper coach for the U.S. women's team, becoming head coach in 1994. His record was 103-8-8. DiCicco went on to provide commentary for ESPN and Fox Sports, and was elected to the National Soccer Hall of Fame in 2012. He co-authored Catch Them Being Good: Everything You Need to Know to Successfully Coach Girls.
"Tony was a huge figure in the game of soccer at the highest level but he always found time to support Springfield College and the women's soccer program. He was a gentleman who took time to talk and share his knowledge and, despite his enormous success, he never talked down to people," said Springfield College women's soccer coach John Gibson.
"His teams played the game the right way, he treated people the right way, and he represented the values we at Springfield College strive to live by and instill in our students." DiCicco played a key leadership role in the start of women's professional soccer leagues in the United States. In 2001, he was chief operating officer for the Women's United Soccer Association, which played from 2001-03. He was the league's commissioner in 2002 and 2003. He coached the Boston Breakers in Women's Professional Soccer from 2009-2011.
"I am so incredibly saddened by the news of Tony passing. I am so grateful for the impact he had on my life and the opportunities he gave to me," said Springfield College men's soccer coach Steffen Siebert. "I have many great memories of working with him for the NSCAA and him visiting Springfield College and spending time with our players."
It has been said that Tony DiCicco put women's soccer on the American sporting map. DiCicco was honored in August during the USA's first 2017 Tournament of Nations match against Australia. The team wore black armbands with his initials, and the crowd stood for a moment of silence.