Department
Author! Author!
Riverview Hospital for Children and Youth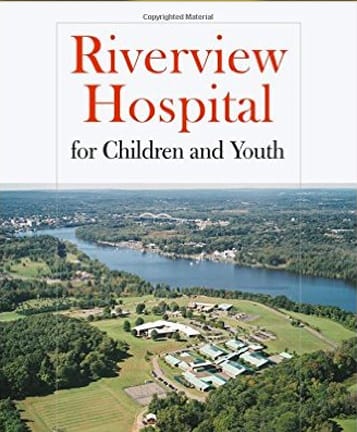 A Culture of Promise
Richard J. Wiseman
Hardcover: 296 pages
The Driftless Connecticut Series
Garnet Books
Wesleyan University Press
(October 6, 2015)
ISBN -13: 978-0-8195-7589-0
Ebook: 978-0-8195-7590-6
In his book, clinical psychologist Richard Wiseman PhD, '51, tells his story of the influences and theories that led to the foundation of the Connecticut Children's Mental Health System and the founding of the first psychiatric hospital for children, Riverview Hospital for Children for which Wiseman was the first superintendent.
Wiseman outlines the creation of a child-oriented therapeutic milieu, documenting the impressive fervor it took to spring Connecticut's children from adult asylums—where they were admitted prior to 1972—in order to treat them as children. Drawing from his experiences and interviews with colleagues, Wiseman traces the turbulence associated with treating children in Connecticut.
Last Act: The Final Years and Emerging Legacy of Ronald Reagan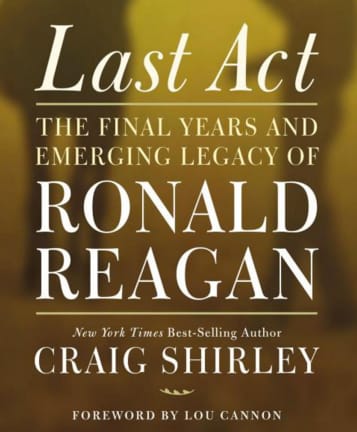 Craig Shirley
Hardcover: 496 pages
Thomas Nelson
(October 13, 2015)
ISBN-10: 159555534X
ISBN-13: 978-1595555342
In Last Act, New York Times bestselling author Craig Shirley '78 has published a narrative on Ronald Reagan's life following his departure from public office. It is his third book on Reagan, and Shirley reports that he has just received a two-book contract from Harper Collins to write a fourth book on Reagan and a biography of George Washington's mother, Mary Ball Washington. Last Act was awarded "Best Narrative" in the nonfiction category by USA Best Books.
In addition to Last Act, Shirley previously has published Rendezvous with Destiny: Ronald Reagan and the Campaign that Changed America, Reagan's Revolution: The Untold Story of the Campaign That Started It All, and December 1941: 31 Days that Changed America and Saved the World. December 1941 appeared multiple times on the New York Times bestselling list in December 2011 and January 2012.
Shirley is the founder of Shirley & Banister Public Affairs, was chosen in 2005 by Springfield College as its Distinguished Alumnus, and has been named the First Reagan Scholar at Eureka College, Ronald Reagan's alma mater, where he taught a course titled Reagan 101. He and his wife, Zorine, reside at "Trickle Down Point" on the Rappahannock River in Lancaster, Va., and at Ben Lomond, a 1730 Georgian manor house in Tappahannock, Va. They have four children.