As a filmmaker and documentarian, Jerri Sher, G'72, only wants to develop projects that could positively influence society.
Her resume includes a documentary she wrote, directed, and produced that explores the debate over legalization of same-sex marriage in the United States. The Los Angeles resident also is currently working on a movie called Live Life, which is about "determination, the human spirit, and its ability to heal."
And one of her most recent works about a triumph of the human spirit received notice in a big way.
Last summer, she received two Emmy awards for her short documentary on a homeless man who turned his life around through the help of a wellness center in Santa Monica called Step Up. The five-minute video, Santa Monica Cares, earned Sher the trophy for directing and producing at the 67th Los Angeles Area Emmy Awards.
"Through this documentary I want people to think there is always hope. You've got to believe there is always an alternative and a way to get help," she says. "I didn't do this for the money. I did it for love and helping society."
Leroy S., the subject of the documentary, was an alcoholic who was homeless for 16 years. Sher captured his story of survival by shooting in just one day at three locations in Santa Monica.
"Being a director is like being a mother or captain of a ship. All the people are your children and you have to love them, take care of them, and make them feel safe," she says. "You have to gain their trust. Otherwise, you won't get the story."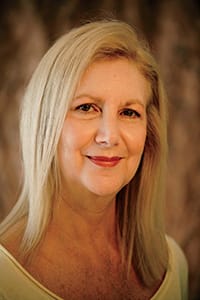 Sher's career began with teaching art to elementary school children in Ludlow, Mass., and earning a master's in art education at Springfield College. Since she was already working in the field, she made it her mission to help art teachers become better educators.
"I saw people in those fields who really didn't know what they were doing. I decided for my thesis I would work on this topic," she says.
Sher developed a course called Art in the Elementary School. After she earned a master's, she was hired as an adjunct professor at Springfield College to teach elementary school educators how to teach art more effectively.
Before she became a documentarian, Sher worked for 18 years as a sales manager for an international freight business, initially as one of the only females in a male-dominated field. During that time she wrote a novel and a screenplay, which piqued her intrigue about filmmaking. One of her daughters, Heather Sher McDaniel, took up acting when she was young and Sher would accompany her to the sets in Massachusetts. Soon Sher was volunteering as an art director.
"By this time, I was so accomplished in the trucking business I thought there is more to life than this. A guy on one of the movie sets said 'you're not an art director, you're a producer.' You're doing everything for us," she says.
These days, Sher is setting her sights on winning an Oscar. She recently finished a film called Smiles in Tecate, which captures the work of U.S. doctors providing free surgery to children in Mexico with cleft palate disease.
With such a varied career, Sher has some advice for would-be college graduates.
"It's important to be centered and grounded, but always follow your heart. You may not get there the way you expect to, but keep going," she says. "I am still growing every day and changing and evolving. That's why my life is so beautiful."