Department
Pride Athletics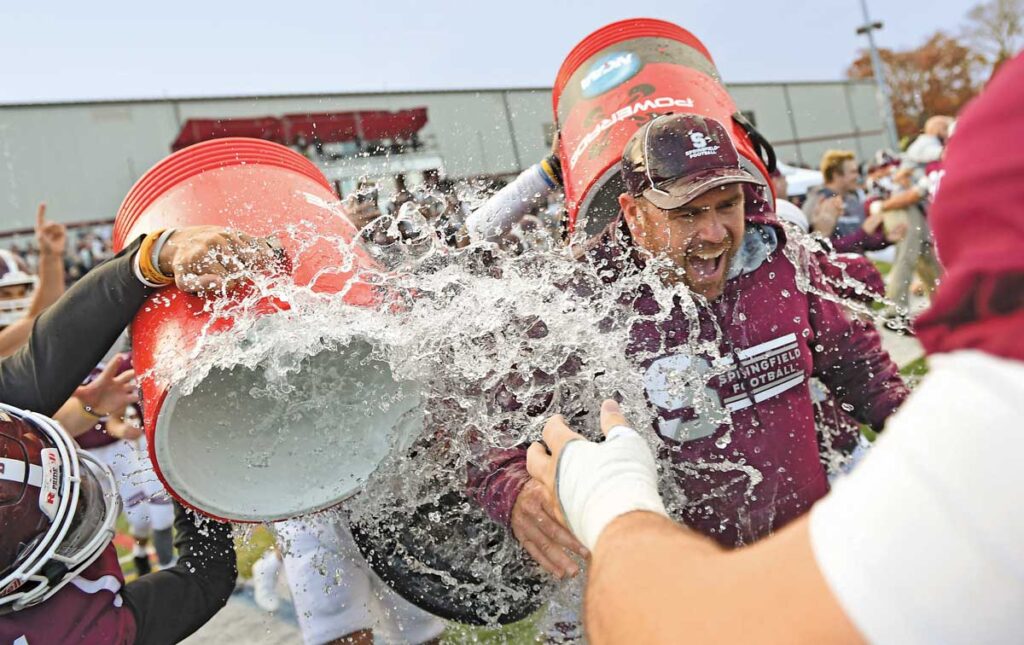 Champions Once Again
After a year away from competition, the football team put together a special 2021 campaign. The Pride, which started off the season 1-3, bounced back after its bye week by winning six-consecutive conference games en route to winning the New England Women's and Men's Athletic Conference (NEWMAC) Championship and earning a spot in the NCAA Division III Championship Tournament for the seventh time in program history.
The Pride earned two major NEWMAC awards this season as junior kicker Christian Hutra (Holmes, N.Y.) was named Special Teams Athlete of the Year and head coach Mike Cerasuolo '93 was selected NEWMAC Coach of the Year.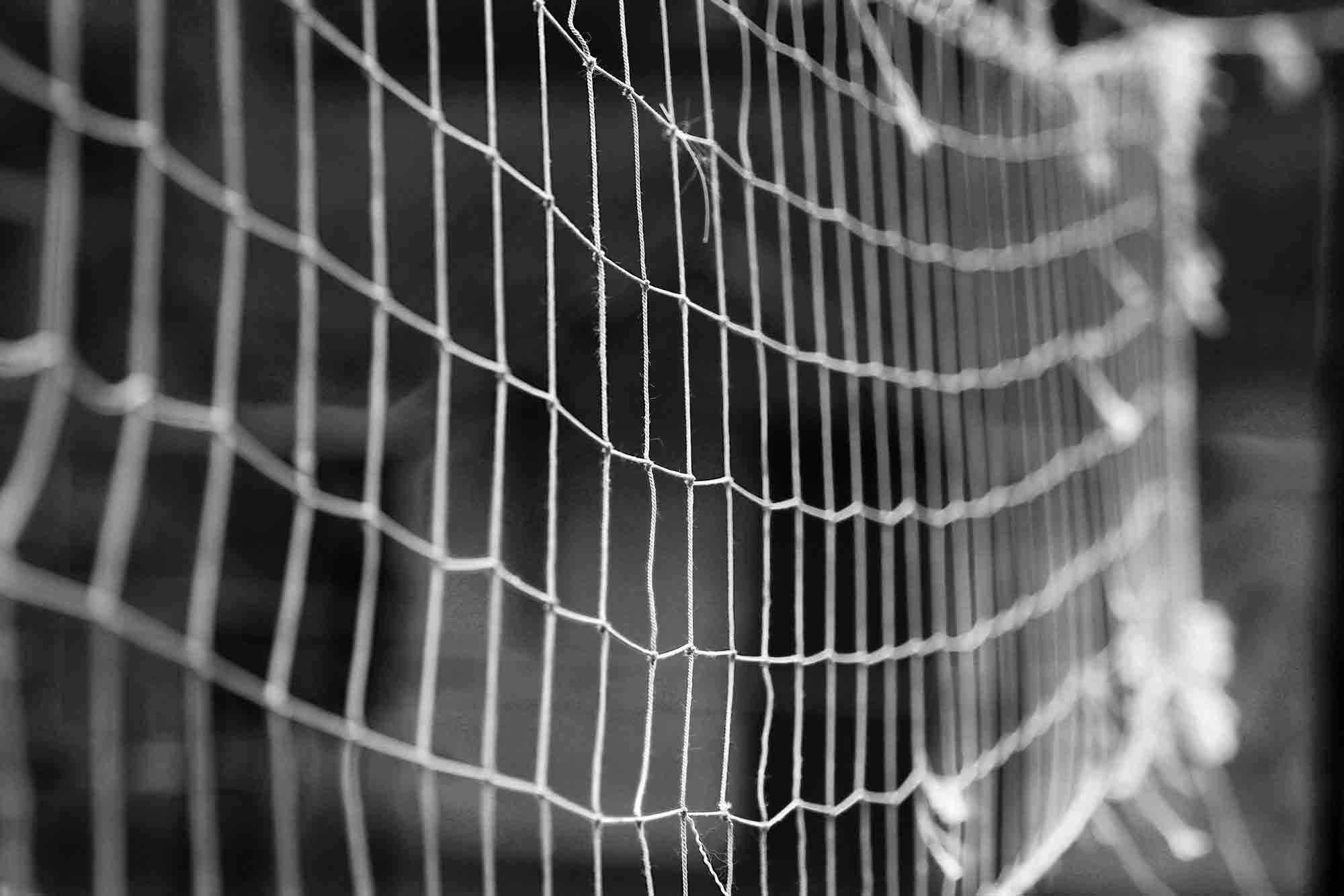 Back on the National Stage
The women's volleyball team returned to the NCAA Division III Women's Volleyball Championship for the ninth time in the last 12 years after it was one of 20 programs from across the nation to receive an at-large bid. In her 11th season at the helm of the Pride, Head Coach Moira Long, G'97, led the Pride to a 23-8 record this season, as she brought a Springfield team to the national tournament for the eighth time in her tenure.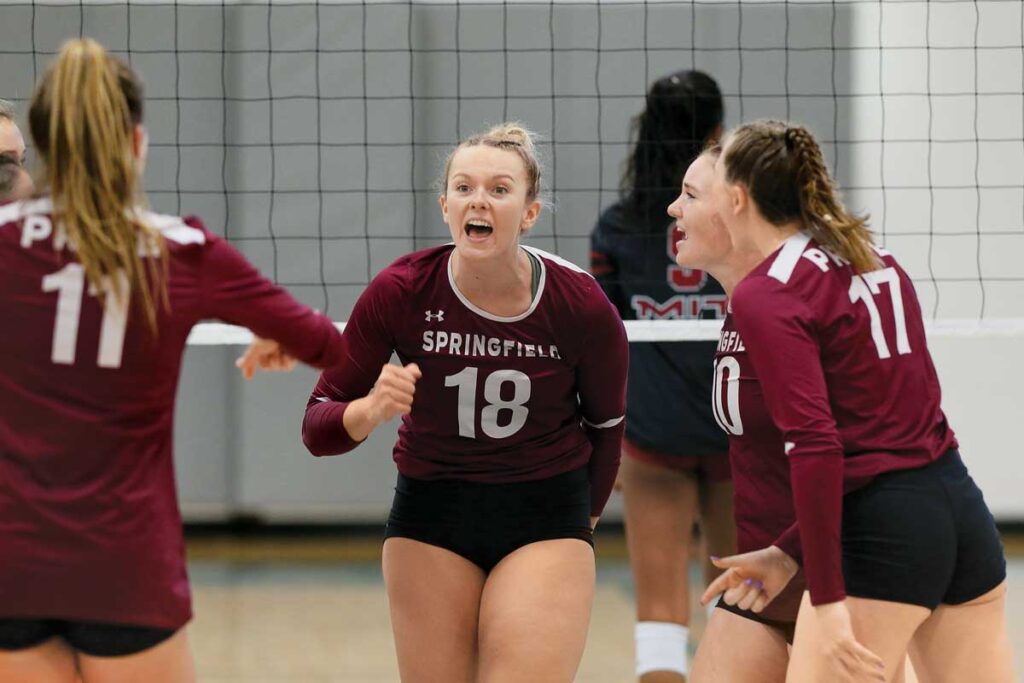 A Historic Career on the Field and in the Classroom
Since arriving on campus, senior Kaleigh Dale has established herself as one of the top women's soccer student-athletes ever to play at Springfield College. Dale became the first student-athlete in program history to earn CoSIDA Academic All-District in consecutive seasons, as she currently owns a 3.80 GPA while pursuing her degree in business management. A three-time NEWMAC All-Conference First Team selection, Dale put together another remarkable season for the Pride as she totaled 26 points with 10 goals and six assists. She made history this season as just the second women's soccer student-athlete ever to eclipse the 100-point total over a career on Alden Street. Through 64 career games, Dale has netted 44 goals, including nine game winners, and tallied 17 assists for 105 points.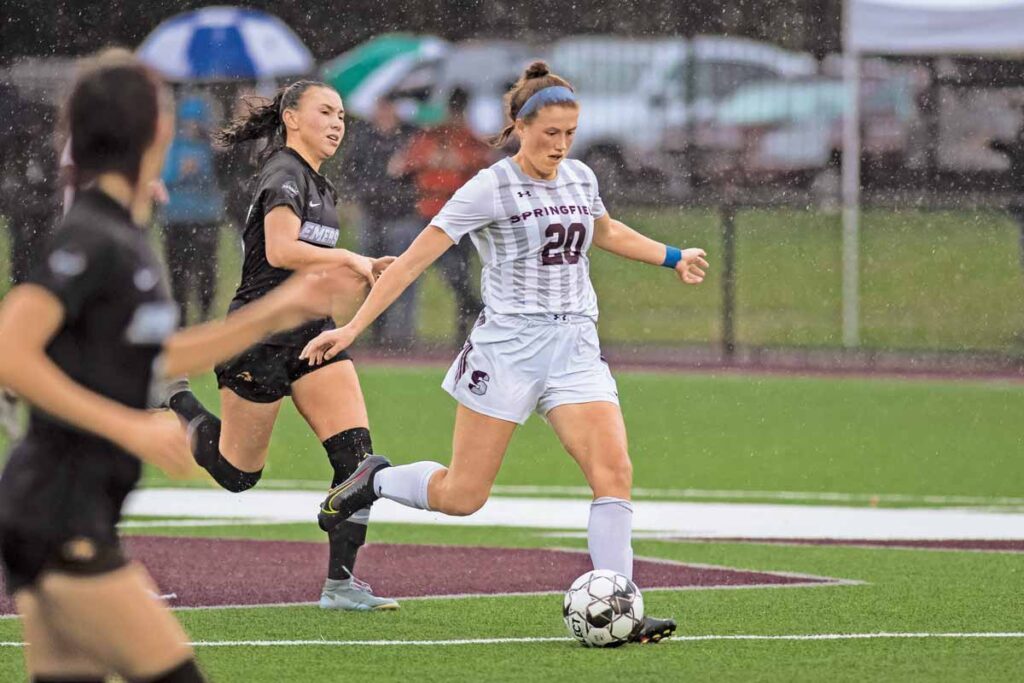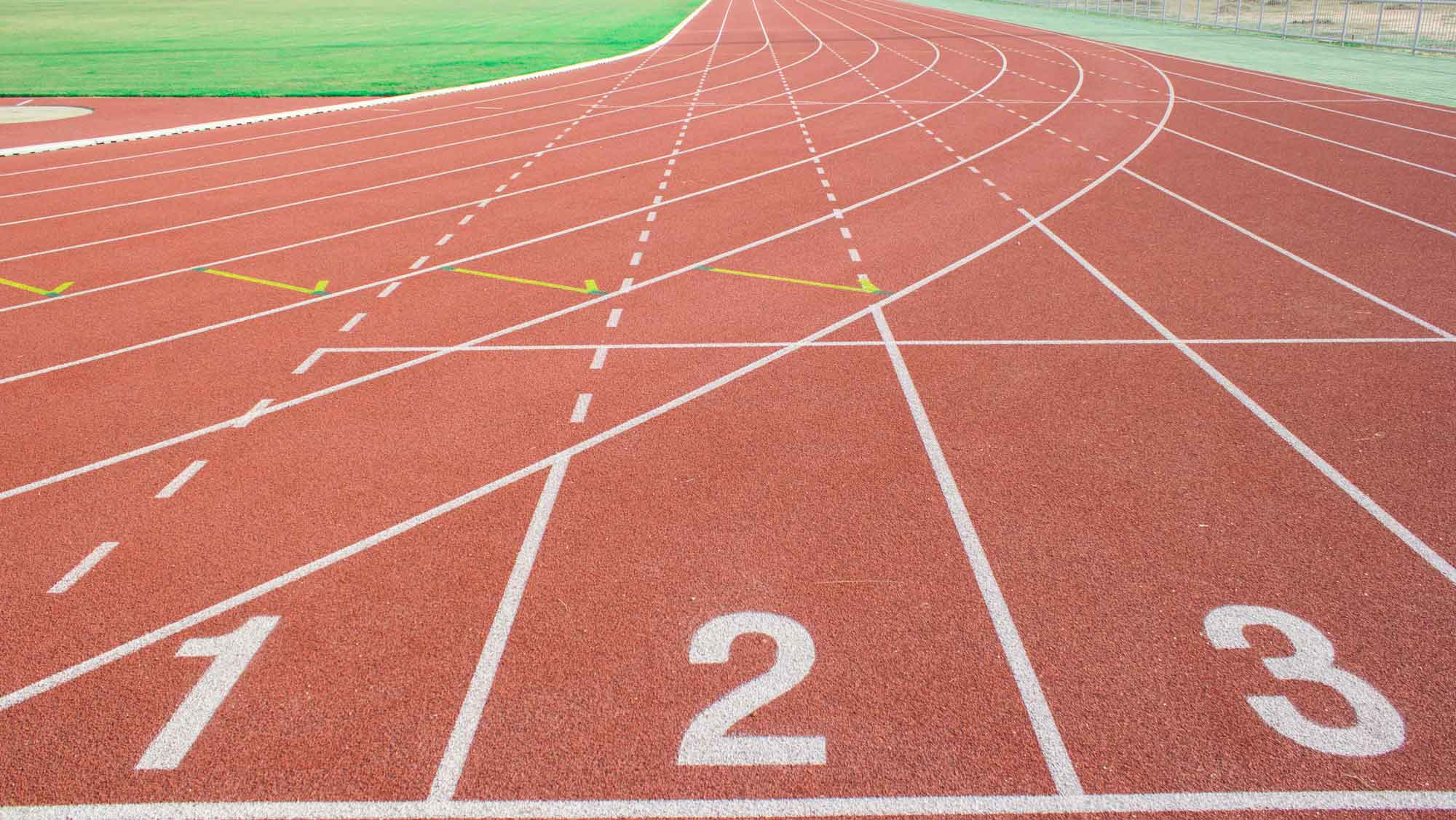 A New Learning Experience
Colby Wilson (Tewksbury, Mass.) was selected to attend the 2022 NCAA Division III Student Immersion Program held in January in conjunction with the NCAA Convention in Indianapolis. Wilson, a junior, was one of 45 Division III student-athletes from across the country who were accepted into the program.

The goal of the immersion program is to build a pipeline of talented ethnic minority candidates with an interest in Division III coaching or administration in an effort to ultimately diversify the division. A sport management major, Wilson benefitted from DISC training related to workplace performance, including teamwork, communication, and productivity; as well as participation in a variety of meetings, and the opportunity to become part of a valuable professional network with their cohort.
An Award for Inclusion
Springfield College was a 2021 recipient of the NCAA Division III LGBTQ OneTeam Recognition Award and honored at the NCAA Convention in Indianapolis in January. The award honors an athletics department or conference office that has demonstrated proactive efforts to create and sustain an LGBTQ-inclusive culture.
Last year, the Department of Athletics started an LGBTQIA+ affinity group through the Student-Athlete Leadership Team, which partnered with Athlete Ally in effort to make athletic communities more inclusive, less discriminatory, and to help athletes advocate for LGBTQ equality. The department also unveiled the "True Colors" video series, which provided student-athletes and staff from the LGBTQIA+ community opportunity to discuss their journeys in order to increase awareness and support. The department also added pronouns to athletic rosters on team web pages, providing an atmosphere for all to feel comfortable.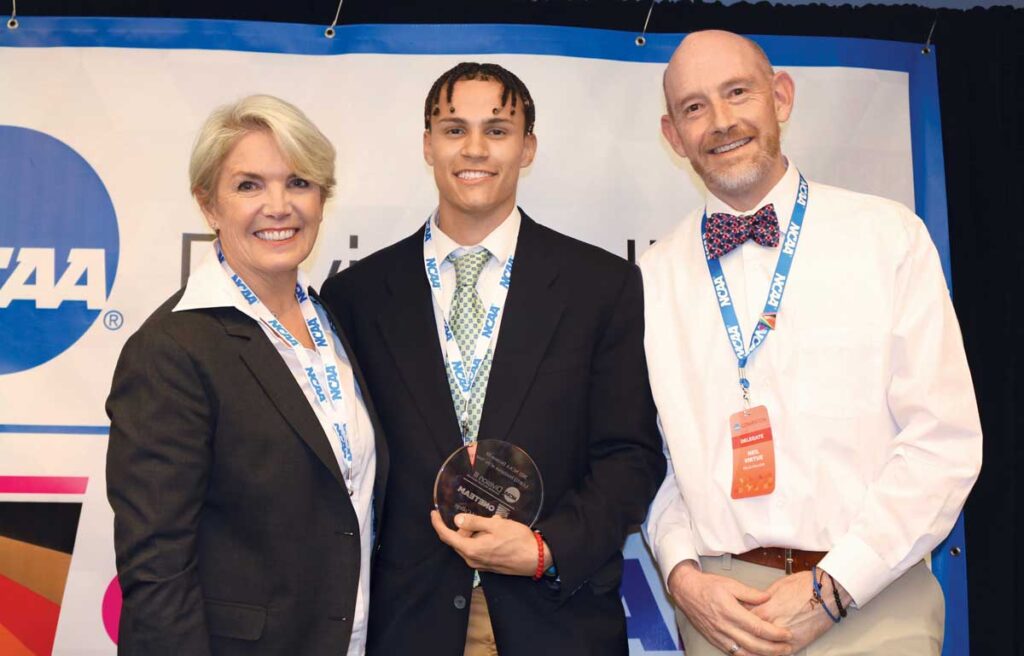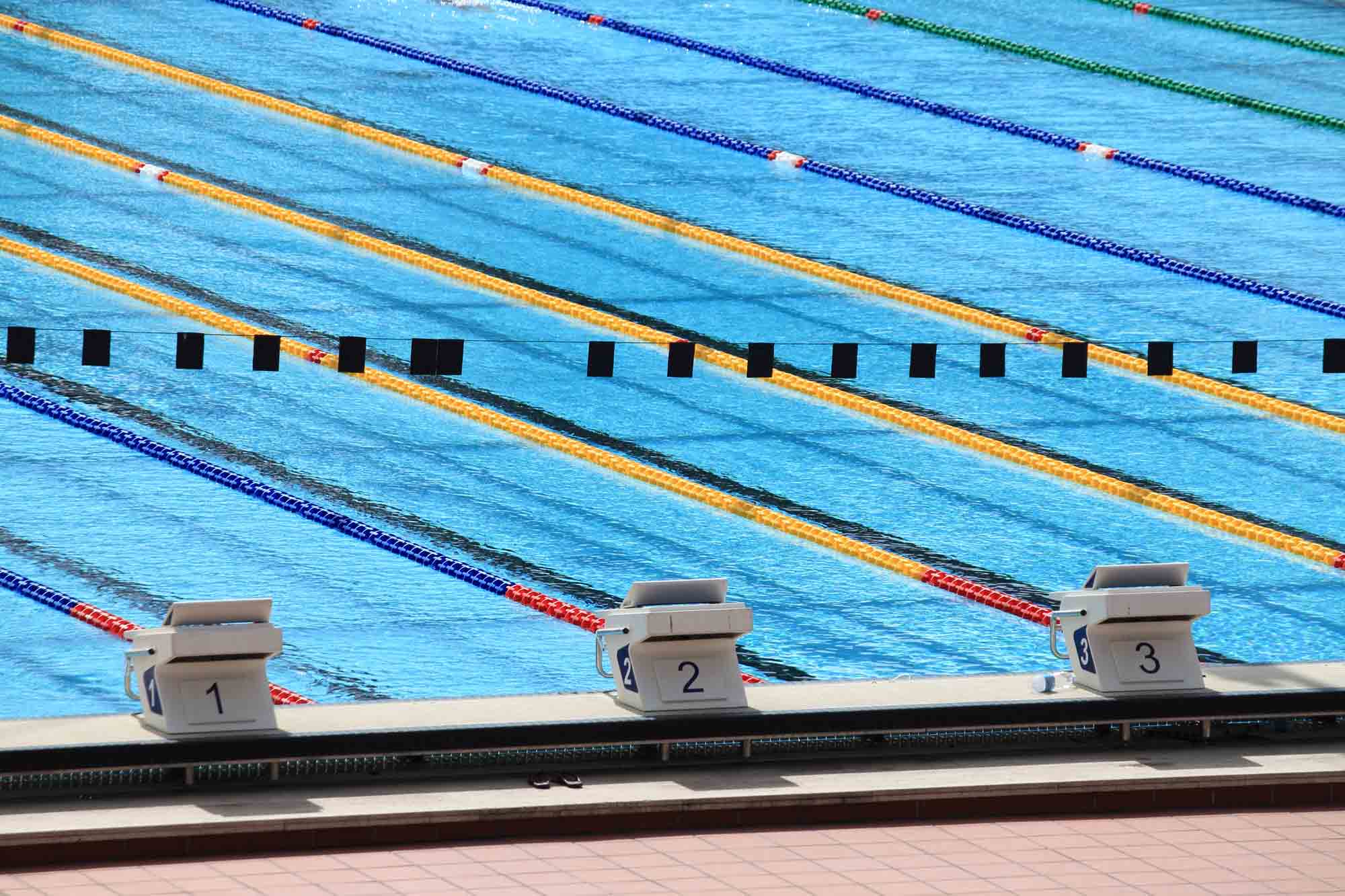 Charlemagne '23 Swims in Tokyo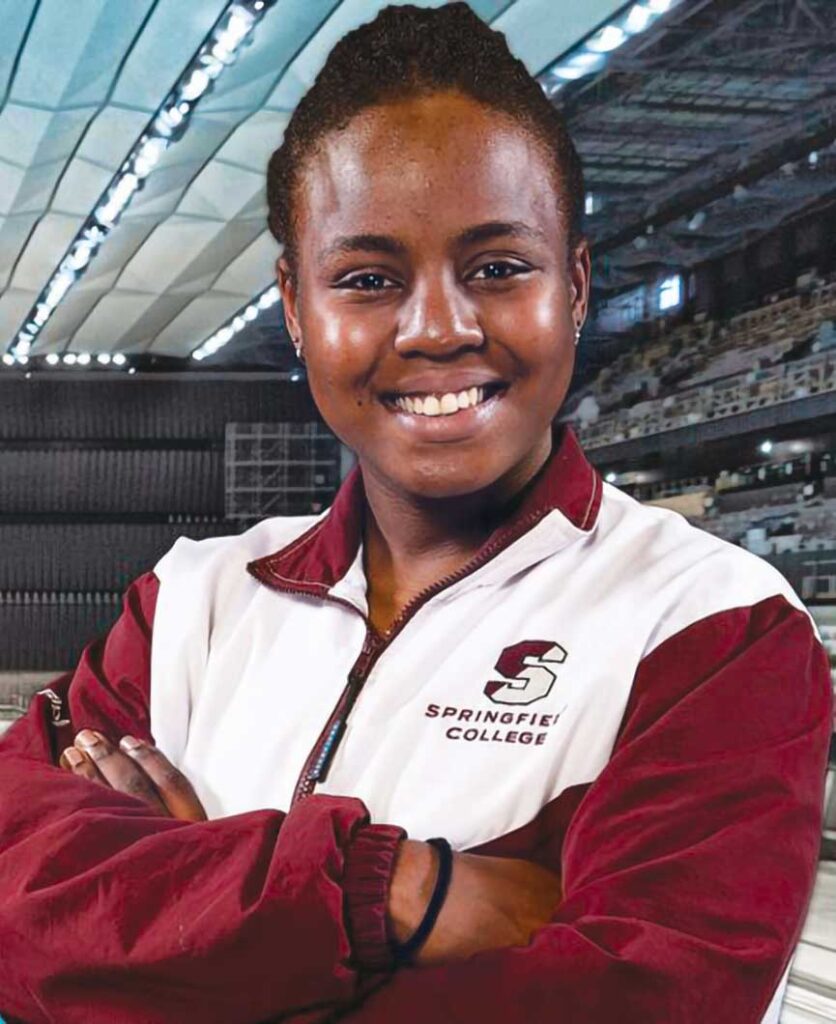 Springfield College has a long and storied history of Olympic and Paralympic connections.
Last summer, the campus community hosted events to celebrate health science major Mikaili Charlemagne, Class of 2023, as she represented her home country of Saint Lucia in the 2021 Olympic Games in Tokyo, Japan. On July 29, President Mary-Beth Cooper and the Division of Inclusion and Community Engagement hosted a flag-raising ceremony in front of Marsh Memorial where the flag of Saint Lucia was raised to show support for her as she prepared for competition. On July 30, the campus community came together in the lobby of the Art Linkletter Natatorium to watch Charlemagne compete in the 50-meter freestyle swim.
Read about the numerous alumni involved in the Tokyo 2021 Olympics at springfield.edu/news.