Trustees and Friends
S. Prestley Blake, H'82, benefactor of Springfield College, honorary Doctor of Humanics recipient, and husband of Trustee Emeritus Helen Davis Blake, G'67, H'09, died Feb. 11, 2021, in Stuart, Fla., at the age of 106. During the Great Depression, Blake co-founded the Friendly Ice Cream Corporation in Springfield with his brother, Curtis. In 1935, with a $547 loan from their parents, they made ice cream and sold double-dip cones for five cents, half of what their competition charged. Blake recounted this story in his autobiography, "A Friendly Life," written with Alan Farnham and published in 2011. They expanded to two stores, both which had to be closed during World War II when the brothers joined the war effort. Following their return, they re-opened and expanded. They sold to Hershey Foods in 1979, which expanded the business to 850 shops. Hershey sold Friendly to the Tennessee Restaurant Company (TRC) in 1988, which, in 1997, took Friendly's public. Dissatisfied with management by TRC, Blake purchased a 12-percent stake, becoming its largest shareholder and able to secure new ownership.
Blake was an inspiring philanthropist and ardent supporter of education, including Springfield College. In 1980, he donated $500,000 for construction of the Physical Education Complex, which includes Blake Arena. In 2006, he and Helen donated $2 million to Leadership for the 21st Century: The Campaign for Springfield College. The college named Wilbraham Hall Herbert P. Blake Hall in honor of his father who worked for several years in the building when it was the Standard Time Electric Company building before the College purchased it in 1990. He was well acquainted with College founder David Allen Reed. He was a big fan of the Gymnastics Exhibition Show at which, in 2014, the College celebrated his 100th birthday.
George R. Ditomassi Jr., Longmeadow, Mass., May 31, 2021. Ditomassi served as a Springfield College Trustee from 1983 to 1991, and was the husband of current Trustee Michele Megas-Ditomassi '79, CAS'89. Ditomassi served in the U.S Army as a second lieutenant where he was honored as a distinguished military graduate, and graduated from the advanced management program at Harvard University.
Ditomassi's successful career at Milton Bradley spanned more than four decades, including as a production trainee, vice president of Milton Bradley and general manager of the Whiting Division, the Milton Bradley Board of directors, and president. He then was named chairman of Milton Bradley and chief operating officer, Games and International, Hasbro Inc., the acquiring company of Milton Bradley. He also served as president of Hasbro International. He was inducted into the Toy Industry Association Hall of Fame in 2004. Following his career at Hasbro, Ditomassi became CEO of Enesco, CEO of Shop at Home Company, and CEO of Summit America Television.
Ditomassi had a distinguished history of community involvement. In addition to his service to Springfield College, Ditomassi served in leadership roles of many charitable and community organizations. He received many awards during his lifetime, including an honorary doctorate from the University of Massachusetts and its Distinguished Alumnus Award, The Pynchon Award for Outstanding Civic Contributions, and the National Conference of Human Relations Award.
In addition to Megas-Ditomassi, he leaves many family members, including grandchildren Mackenzie Ditomassi '16, and Savannah Ditomassi '19.
John Gallup, H'98, Springfield College Emeritus Trustee, passed away March 2, 2021, in Bridgeport, Conn. A graduate of Dartmouth College, he served honorably in the U.S. Marine Corp from 1945-47, rising to the rank of corporal. He retired in 1998 from Strathmore Paper Company after 22 years as president, then devoting himself as a community volunteer. Gallup was a founding member and trustee of the Community Foundation of Western Massachusetts. He also served in various capacities with Glenmeadow, the Economic Development Council, the Willie Ross School for the Deaf, Baystate Health Systems, the Judicial Conduct Committee, the Springfield Chamber of Commerce, the Friends of the Homeless, Mass Ventures, Junior Achievement, Reeds Landing, the Frank Stanley Beveridge Foundation, and the Springfield Symphony Orchestra. In 1979, he coordinated George H. W. Bush's presidential campaign in western Massachusetts. In recognition of his dedication, he received the National Conference for Community and Justice Award, the Rowley MSPCA award, the Pynchon Award, the region's oldest community service award, as well as a Doctor of Humanics from Springfield College.
Richard Angelo Collato, San Diego, April 28, 2021. Collato served as a Springfield College Trustee from 1993-99. Born in Brooklyn, N.Y., into an Italian immigrant family on his father's side, and Sephardic Jewish family on his mother's, as an unsupervised boy, he was arrested for vandalizing subway trains. "With my father holding me by the back of my neck and marching me into a courtroom," he would recount, "the judge gave me an offer I couldn't refuse: juvenile hall or the YMCA. That day, I received a life sentence to the Y."
At a crossroads, Collato began getting involved in Y programs, found guiding mentors and positive role models, and started making good life choices. Collato went on to earn a Bachelor of Arts in business administration and an MBA in management. In 1981, after many years of distinguished service in the YMCA organization, Collato was hired as the president and CEO of the YMCA of San Diego County. During his 29 years of leadership, the Y was brought out of bankruptcy and built into the second largest and one of the strongest Ys in the nation. Collato's life's work was to make "miracles happen in the lives of people," which he achieved through his mentorship, service, and sound leadership. Just as impressive were his contributions outside the YMCA. He had extensive public and private company board experience as well as consulting and Executive Coaching in San Diego and across the United States, including that of WD-40, Project Design Consultants, Corporate Directors Forum, the Rancho Santa Fe Foundation, the San Diego Foundation, Sempra Energy, Surge Global Energy, Pepperball Technologies, Bank of San Diego, SDG&E, Southern California Gas Company, Enova, MicroVision Optical, the Jenna Druck Foundation, Kyoto Symposium Organization, Y-Mutual Insurance, YMCA Retirement Fund, and Springfield College. He also served as an adjunct professor at the University of San Diego.
Cecile Trescott Bromery, Peabody, Mass., Jan. 21, 2021. She was the wife of the late Randolph W. "Bill" Bromery, PhD, past president of Springfield College. She attended Howard University in Washington, D.C., graduating in 1947 with a bachelor's degree in sociology. It was at Howard that she met Bill. Bromery moved with her family to Amherst, Mass., in 1967 when Bromery accepted a position as a faculty member in the geology department at the University of Massachusetts. He formerly worked as an exploration geophysicist for the U.S. Geological Survey in Washington, D.C. She devoted most of her adult life to homemaking and child rearing, her partnership in a more than 60-year marriage, and to her grandchildren and great grandchildren.
Carol Ann Groccia, Worcester, Mass., Jan. 30, 2021. Groccia passed away after a lengthy courageous battle with lung cancer. She is survived by her devoted partner and best friend of 26 years, Head Women's Basketball Coach Naomi Graves, G'85. She was very close to the Springfield College women's basketball team and staff as well as many other coaches, faculty, and administrators. All who loved her will never forget her wit, love, tenacity and courage.
June (Evans) Cox, East Longmeadow, Mass., Nov. 17, 2020. Cox was the wife of Vernon Cox '44, Springfield College Lacrosse Coach (1947-1953) and Cross Country and Track and Field Coach (1954-1977), who died in 1991. She attended the School of Fashion and Design in Boston. June was manager of Todd's Clothing Store in Falmouth, and Petluck's Clothing Store, and later worked for Caren Charles Clothing, both in Springfield.
Faculty and Staff
Robert Francis Connery, Springfield, Mass., March 27, 2021. Connery was a graduate of Commerce High School and attended Springfield Technical Community College. Robert worked for the grounds crew and custodial staff at Springfield College for 38 years before retiring. He was a baseball umpire for more than 50 years and a member of the Western Massachusetts Baseball Umpires Association. He volunteered for the National Alliance of the Mentally Ill, and Holy Cross Church of Springfield.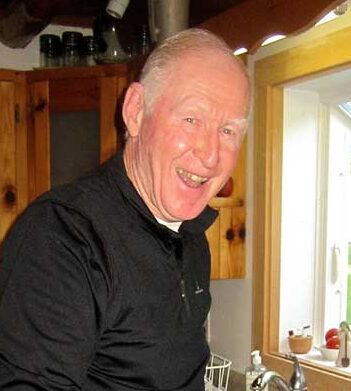 William "Bill" J. Considine Jr., PhD, Enfield, N.H., March 26, 2021. Professor of Physical Education Emeritus, Considine was a faculty member and administrator at Springfield College for 35 years. He attended Marquette University, where he met his wife Claudia, graduated from Western Illinois University, received a master's degree from Illinois State University, and his PhD from Indiana University. He served his country in the U.S. Marine Corp Reserves. Considine taught at the University of Illinois in the department of physical education before moving to Wilbraham, Mass., in 1976, when he began a 35-year career as a faculty member and administrator at Springfield College. He held appointments as dean of the School of Health, Physical Education, and Recreation, professor of physical education, and the Buxton Professor of Physical Education, an endowed chair. Considine retired as dean in 2007 and continued teaching until 2011.
He will be remembered as a man who was humble beyond measure, student centered with every decision, and who loved Springfield College. He also served in leadership positions with MAHPERD, AAHPERD and the International Relations Council, where he enjoyed connecting with many colleagues around the world. He truly represented the Springfield College Humanics philosophy of spirit, mind and body and Humanics in Action. In-between, he was part of the infamous racquetball group which played daily matches quite competitively. Bill and Claudia enjoyed retirement at Crystal Lake, where he fished, boated, did woodworking, walked the dog, and met cherished friends. He leaves his wife, daughters Beth Roberts and Julie Tyson, senior associate vice president for institutional advancement at Springfield College, sons-in-law Bill Roberts and Matt Tyson '88, G'90, and grandchildren. A scholarship has been established at Springfield College to honor his legacy in the field of physical education. Contributions may be sent to the Office of Development, Springfield College, 263 Alden Street, Springfield, MA 01109.
John J. Doyle, PhD, East Longmeadow, Mass., Dec. 24, 2020. He graduated from Boston College, and received a master's degree from Northeastern University and a PhD from Clark University. Doyle was a professor of economics at Springfield College for 42 years. He truly loved teaching and made life-long friendships with colleagues and students. He had a wonderful way of making connections with people and remembered details about each individual. Doyle loved reading, traveling, watching classic movies, and spending time with family and friends. He would research any upcoming vacation, making sure to visit interesting and sometimes obscure points of interest. He leaves his wife of 48 years Christine (Vincent), and his daughters Meghan (Ralph) Rosien and Katherine (Tom) Reilly, and his five grandchildren.
Doris Helen Murray, Springfield, Mass., March 27, 2021. Murray worked as a bookkeeper and administrative assistant at Eastern Equipment Sales and later as an administrative assistant at Springfield College.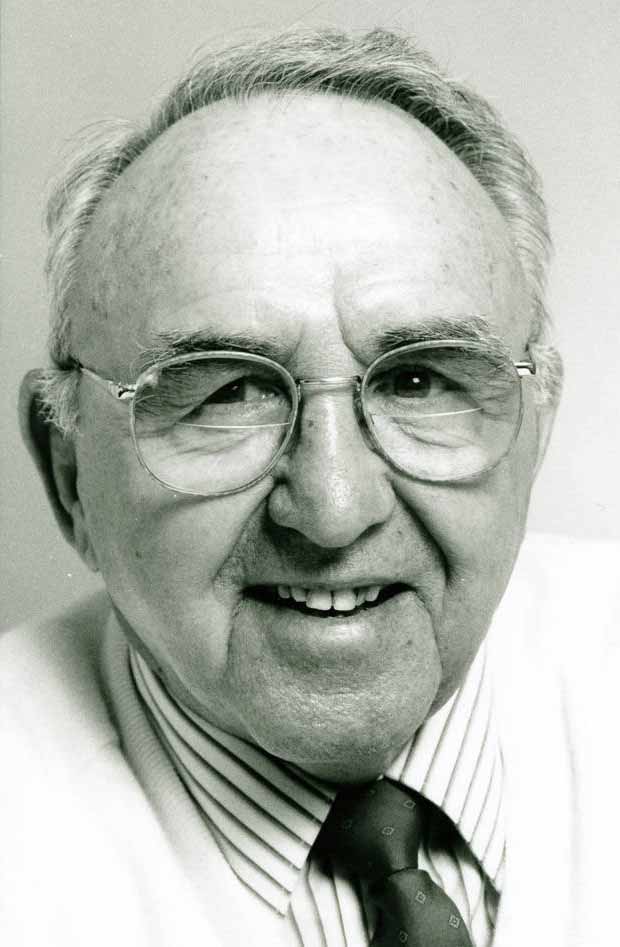 Douglas E. Parker Jr. '51, Longmeadow, Mass., April 24, 2021. A veteran of World War II, having served in the U.S. Army Airborne Division, Parker joined Springfield College where he became professor of physical education. He spent 41 years at his alma mater, including 35 years as head wrestling coach, compiling a record of 485 wins, 159 losses, and 11 ties for a remarkable 74.9 winning percentage while never incurring a losing season. As a student, Parker, a native of Gloucester, Mass., wrestled four years at Springfield College, competing in the 137-pound weight class. One of the most recognizable faculty members at the College, Parker's teams won two NCAA Division II Eastern Regional titles, and 21 New England Championships in 23 years. Parker was named New England Coach of the Year in 1970, 1972, and 1978. He had a special fondness for all his wrestlers, especially All-American Jeff Blatnick '79, who overcame Hodgkin's disease to win the gold medal in the super heavyweight Greco-Roman division in the 1984 Summer Olympic Games in Los Angeles. Parker was inducted into the NCAA Division II Wrestling Hall of Fame in 1997 and the Springfield College Athletic Hall of Fame in 1983. The College annually holds the Doug Parker Wrestling Invitational. In 2000, Parker received a Lifetime Service to Wrestling Award presented by the National Wrestling Hall of Fame.
Alumni
John D. Druce, original class of '44, Boothbay Harbor, Maine, Sept. 16, 2020. He was 98. Druce attended Springfield College before enlisting in the U.S. Marines in 1942. He spent two years in the South Pacific and China during the war, and finished his military service in 1947 after serving for 4.5 years. When he arrived at Guadalcanal, he described the Allies as being in the "mopping up" stages of the war. He told about the Allied forces capturing Fiji Island natives being held by the Japanese. "The Fijis were helping us attack the Japanese and they got stuck on a hill. When we rescued them, they thanked and hugged us because everyone knew how atrocious the Japanese treated their prisoners," Druce had said at a lecture.
In August 1945, Druce and three other lieutenants were sent to China. They were assigned three tasks in the days following Japan's surrendering to Allied forces: Supervise the return home of defeated Japanese soldiers, prepare for the return of ally Chiang Kai-shek and his military forces to China, and ready Peking for the U.S. Marines First Division accepting the official transfer of power.
He witnessed the eventual treaty signing, which surrendered Japan's possessions in China seized during the eight-year conflict between the two Asian countries. He often told about his first visit to Peking, and recalled Mao's picture being everywhere, the communists who were not happy to see Americans, and the other Chinese who were. "Once we got there, we were treated as heroes," Druce said. He and three other Marines were shown The Forbidden City (the imperial palaces of the Ming and Qing dynasties).
On Sept. 9, 1945, the U.S. Marines First Division officially accepted Japan's surrender of the Chinese territories claimed during the war. Fourteen Japanese officers surrendered their sabres during the ceremony. He had a front row seat to witness the surrender and participated in the ceremony. A Japanese officer he befriended requested he join military officers at the signing. "He had me sign my name to the surrender papers. I don't know if it was a witness or what, but I signed it John Dix Druce, U.S. Marine Reserve," he said. Druce later wrote about his experience in China in "The John D. Druce Memoir," which is in the U.S. Marine Corps archives. Looking back at his service, Druce had said that he saw the South Pacific from top to bottom and had a wonderful time. He completed his military service as a first lieutenant.
Following military service, he returned to college and graduated with a Bachelor of Science degree from Springfield College. He continued his education at the University of Pennsylvania, earning a Master of Science in 1947. He studied real estate appraisal at Harvard College in 1949 and at Syracuse University in 1950. He began his business career as president of County Enterprises, Inc., in Worcester and Brockton, Mass. Druce built more than 200 residential homes, managed apartments, and represented three New England Savings and Loans as a mortgage broker.
In 1957, Druce and his father-on-law purchased the Spruce Point Inn in Boothbay Harbor, Maine. Druce and his wife, Charlotte, managed the hotel, taking full ownership in 1972. He received numerous recognitions and appointments to several state, regional, and national boards in the hospitality industry. In 1975, he became a member of the American Hotel Resort Committee and served on its executive board. He was twice elected president of the New England Innkeepers Association, and also served as president of the Maine Innkeepers Association. They sold the hotel and retired in 1988.
Robert E. Butler '49, York, Maine, Nov. 7, 2020. After completing a year at the University of Maine in pre-med, Butler enlisted in the service. He was assigned overseas to the 104th Infantry Division and later to the medical detachment of the 172nd Combat Engineer Battalion. He served in France and was on a ship bound for the China theater when the war ended. He liked to show a picture of his ship arriving in New York City Harbor, one of the first arrivals after the war ended.
He received a master's degree from the University of Maine and a master's degree in chemistry from the University of New Hampshire. He taught and coached basketball and baseball at Berwick High School. In 1952, he moved to York where he taught chemistry and biology and served as the first director of athletics at York High School, a position he held for 25 years. He later became the assistant principal and continued to serve as the athletic director until he retired in 1983. He and his wife, Gertrude, received the Maine Association of Basketball Coaches Contributor Award recognizing their service for high school athletics and academics. From the Western Maine Board of Basketball Officials, he received the Ollie Berg Memorial Award for outstanding contributions to Maine High School Basketball. He was inducted into the first classes of both the York High School and the Maine Basketball halls of fame, and also was inducted into the New England Basketball Hall of Fame.
William "Bill" Harold Atkinson '50, Meredith, N.H., Jan. 7, 2021. During World War II, Atkinson served as a U.S. Navy Signalman 3rd Class on a U.S. Merchant Marine ship, primarily in the Pacific theater. After the Navy, he gave his G.I. Bill housing benefits to his parents so they could buy a home. He was ordained to full priesthood in the Episcopal Church in 1971, and served as the Rector of St. Martin's Episcopal Church in Fairlee, Vt., for 17 years. He served as both interim and supply clergy for many parishes through the years. He also was a contributor to the success of various summer camps in New England. For 17 years, Atkinson was a physical educator and athletic director at Suffield (Conn.) High School where he coached soccer, basketball, and baseball. He saw several conference titles and a state championship in 1960. He was inducted into the Suffield High School Athletic Hall of Fame in 2003. For 19 years, he was an educator at Spaulding High School in Barre, Vt., serving as a physical educator and varsity basketball coach for two years. He then served as assistant principal until his retirement.
Louis Candido '51, January 2021, Springfield, Mass. During his youth he became an accomplished swimmer, competing with the league at the YMCA. As a champion swimmer, he was recruited by Yale University, but accepted a scholarship to Springfield College in 1947, where he earned bachelors and master's degrees in psychology.
He remained physically active throughout his adult life. He competed in the Northeast Senior Olympics for speed walking while he was in his 70s, where he placed 13th along with former medalists. He maintained his physical fitness routine until his gym closed earlier this year. He married the love of his life, Lorraine, in 1951. He remained devoted to her until her death in 2009. Following his graduation from college during the Korean War era, he was drafted into officer candidate school, ultimately graduating and being commissioned as a division tanker commander. Candido worked for the federal government in the U.S. Post Office. He was a supervisor at the former Tapley Street facility and served as the president of the local postal workers union for a period. Simultaneously, he worked full time at the Shopping News, where he sold and designed ads for department stores in the Springfield area.
A kind, thoughtful man, he was beloved by all with whom he interacted. He spent his life sacrificing and providing for his beloved wife and their six children. This entailed working two full-time jobs for decades. Despite being constantly sleep deprived, each day he arrived home in the morning from his night shift at the post office, hugged his children before having breakfast with Lorraine, and then headed off by 9 a.m. for his next shift at the Shopping News.
Bruce Hegedorn '51, Webster, N.Y., Feb. 17, 2021. Hegedorn spent two years in the U.S. Army Corps of Engineers before attending Springfield College. Upon graduation, he returned to Webster to become a physical educator and, instead, purchased the dairy farm owned by his parents on which he was born. With his wife, Mary, he opened Hegedorn's Market in 1953. In 1965, Hegedorn and friend, Bill Gray, opened their first Bill Gray's restaurant. When their colleague Tom Wahl wanted to retire in 1986, Gray and Hegedorn purchased Tom Wahl's Avon. Today, the Hegedorn family owns almost two dozen local Bill Gray's and Tom Wahl's restaurants. Hegedorn was a strong Webster community supporter and philanthropist.
Charles M. Tipton '52, PhD, Tuscon, Ariz., May 2, 2021. Tipton, 93, for whom the Charles M. Tipton '52 Alumni College in Exercise Science https://springfield.edu/charles-m-tipton-alumni-college-in-exercise-science/bio was named, was emeritus professor at the University of Arizona. An early pioneer in exercise physiology and sports medicine at the University of Iowa, he also was a distinguished contributor to the field of gravitational and space biology. His teaching and leadership appointments included the areas of physical education, kinesiology, bioengineering, and biophysics. He led a robust and prolific research agenda. He was an avid runner and a civic-minded volunteer.
Alfred D. Deluse '53, Hanover, Mass., July 13, 2019. He attended Boston University Law School before being drafted into the U.S. Army. He served from 1954-56, stationed in Anchorage, Alaska, during the Korean conflict. He was a member of the Quincy Chamber of Commerce, and the Boston Real Estate Board, positions he held while working at McNeil and Associates. As a resident of Hanover, he was appointed to the Advisory Committee, serving as the chairman for seven years. In 1976, he was elected to the Hanover Board of Selectmen, holding that position for 12 years. His final role in local government was in the elected position of town moderator. He was also a local business owner, operating the Hanover Bowladrome for more than 20 years. His daughter is Laura Deluse Arends '89.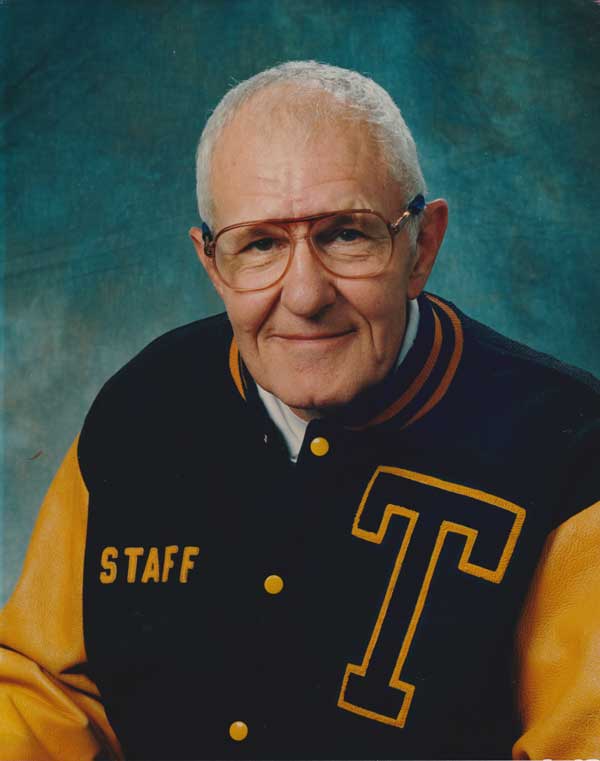 Roger Rada, G'53, Syracuse, N.Y. Dec. 6, 2020. Rada graduated from DePauw University in 1950 and was commissioned as a second lieutenant in the U.S. Marine Corps Reserve. After an honorable discharge in 1951, Rada played professional baseball for various teams in the Pittsburgh Pirates and Chicago White Sox organizations. When his playing days ended, Rada turned to teaching and coaching. He served as an assistant baseball coach at Springfield College under Archie Allen in the mid-60s and, coached the team in 1964 when Allen was on leave from Springfield coaching an international team.
In 1964, Rada was hired at Trenton State College (TSC), now The College of New Jersey (TCNJ), as head baseball coach and assistant professor in the department of health, physical education, and recreation. After stepping down as head coach in 1974 to teach full-time, Rada was a volunteer assistant coach for the TSC baseball and softball teams. In 2001, he was inducted into the TSC/TCNJ Athletic Hall of Fame. Rada retired from his full-time teaching duties in 1999, but continued to serve as a part-time faculty member until 2009. Rada also coached in the Ewing Township public schools and recreational leagues. Rada's knowledge and insight on the ballfield and in the classroom were widely known and he was in high demand as a guest speaker, teacher, and clinician.
Rada's son, James Rada, is interested in hearing from his former players who were at Springfield College during the time his dad was coaching and would love to hear any stories that players have to share. Reach out to him at radajames1@gmail.com.
Stanley E. Zulkowski '53, Bear, Del., May 11, 2021. Zulkowski, age 93, served honorably in the U.S. Navy and enjoyed a long career as a teacher, coach, and athletic director, beginning at his alma mater, H. Fletcher Brown Vocational High School in Wilmington, Del. He retired from Delcastle Technical High School in Wilmington, where he is lovingly remembered as "Mr. Z."
Donald E. Courtney '54, Williamsville, N.Y., Aug. 27, 2020. Courtney, 90, graduated from The Gunnery Prep School (Washington, Conn.) and Springfield College with a degree in physical education. He received a Master of Education degree from the University at Buffalo and began his career as director of the Lancaster Boys Club. He went on to teach physical education at Windermere Boulevard Elementary School in Amherst for 33 years. He was also a longtime baseball coach at Amherst High School, taught driver education at Amherst, Maryvale and Grand Island high schools, and was a member of the WNY Swimming Officials Association, officiating high school and college swim meets.
Christine W. McGregor, G'54, April 11, 2021, Springfield, Mass. McGregor, age 97, became an education activist while in high school in Florida. She was the first Black educator hired to teach elementary school in Agawam, Mass. She taught in Springfield schools until her retirement in 1991. Following retirement, she was a substitute teacher, and also taught English as a second language, mentoring Russian, Vietnamese, Haitian, and African immigrants. She served on the Board of Directors of the Girls Club Family Centers of America, was director of Christian education and a youth group volunteer at St. Peter's Episcopal Church in Springfield. She was the family historian who enjoyed storytelling, writing, speaking, and acting as she reminisced and shared her experiences. She was a member of the former Dunbar Players acting troupe.
Priscilla Wentworth Sheeley '54, Fredericksburg, Va., Jan. 20, 2021, Sheeley, 88, was an educator and realtor in the Fredericksburg area. During her real estate career, she was an associate broker and mentored many beginning agents, as well as serving as president of the Fredericksburg Area Realtors Association in 1983. She will be remembered for her many acts of kindness to others. A philanthropist in her own right, she went about her work quietly.
Lloyd J. "Bud" Vye '54, Richmond, Va., May 15, 2021. Vye majored in physical education and was captain of the basketball team at Springfield, and was named All-New England in 1954. He served in the U.S. Army with Artillery OCS & Airborne School, gaining rank of first lieutenant. After completing his master's degree in recreation management at NYU, he married Dorothy Miller and moved to Philadelphia.
He worked for the Philadelphia Recreation Department as director of a city-run summer camp for underprivileged children, and then as recreation programs supervisor. He then was appointed by the city as the facilities manager of Veterans Stadium, which at that time was home to the Phillies and Eagles. He co-founded the National Junior Tennis League youth instruction program in addition to directing operations of the annual Phila Indoor Tennis Tournament. He went on to work for BASCO retail chain as vice president of operations in Cherry Hill, N.J. After eight years, BASCO was acquired by Richmond-based Best Products. He was Best Product's manager of maintenance services for eight years, then he was facilities manager for Circuit City for another eight years before retiring. He also was involved in the International Facility Management Association, holding several positions.
Margaret W. Fienemann '55, Burlington, Conn., Dec. 19, 2020. Fienemann earned a master's degree from Central Connecticut State University. She was a teacher in Plymouth school system for many years until her retirement in 1990.
Roger Adolph Poirier, G'56, CTF'61, EdD, Cranford, N.J., Jan. 21, 2021. A language professor, Poirier passed away at the age of 91. He received a Bachelor of Arts in linguistics from Tufts University before serving in the Korean War with the U.S. Air Force. He taught languages in Springfield area high schools before becoming head of the language department at Cranford (N.J.) Public Schools. Poirier continued his education and graduated from Rutgers University with a Doctor of Education. He also received a master's degree in linguistics from Middlebury College. He later became adjunct professor at Union Community College, where he continued for the rest of his academic career as the head of the language department, retiring as a professor in humanities. 
Kenneth J. Sullivan '56, Newington, Conn., March 28, 2021. Sullivan, 87, earned a Master of Arts in school administration as well as a 6th Year Certificate in school administration from the University of Connecticut. He was the assistant principal of Somers Senior High School, principal of Somers Junior High School, and then principal of Mabelle B. Avery School in Somers. He retired young at the age of 55 to pursue many of his passions. He belonged to the National Association of Secondary School Principals, the Manchester Board of Education, the Somers Board of Education, and the Harvard Principals Center. He served on the Chapman Beach Association Board and served as the Treasurer for the Westbrook Council of Beaches. One of his greatest accomplishments was starting the Newington Parks and Recreation Department in Newington, Conn. He was a summer playground coordinator, adult volleyball league and Newington Youth Council coach, and Teen Center coordinator.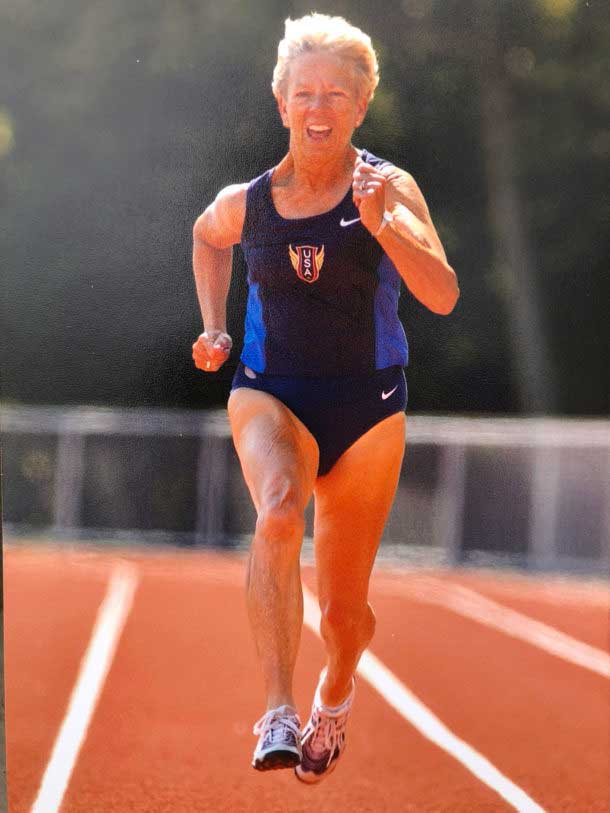 Barbara Jacobs Jordan '57, South Burlington, Vt., Nov. 10, 2020. A teacher, coach, and athlete, she regularly set age-group records in hurdles, sprints, and jumps at USA Track and Field Masters meets around the world. She earned a degree in health and physical education and also met her husband, Paul Jordan. She called him Gord (a laundromat's printing error that became a lifetime endearment), and he called her Jake. Jordan coached the South Burlington High School (SBHS) gymnastics teams to state titles in 1971 and 1979 and also coached cheerleading and a precision dance team that were instrumental in "building a strong tradition" of achievement and sportsmanship at SBHS.
She earned advanced degrees from the University of Vermont (UVM) in education and counseling, taught holistic health at UVM, and helped coordinate a study on fitness in aging.
At 55, having been denied athletic opportunities in the days before Title IX, Jordan threw herself into the world of Masters track and field, earning a high jump gold medal at her first Senior Games of 1993 in Baton Rouge, La. At age 75, in a Masters meet in California, she won the 200-meter hurdles in 41.71 seconds to set a national record that remains intact for women ages 75-79. In the same meet, she ran the second leg of a 4-by-100 relay that established a world record of 1:10.19. That, too, stands.
Six halls of fames have inducted her: Springfield College, SBHS, Fairlawn, USA Track & Field Masters, Vermont Senior Games, and New England 65-plus Runners Club. She and Paul divorced in 1983, and remarried a decade later.
She continued competitive running and jumping into her 80s, but cancer eventually required breast surgery and lung surgery, and anti-cancer drugs took a toll on her body. Her spirit, not surprisingly, remained strong. Said her son, Glenn, "She loved her time at Springfield."
Frank J. "Coach Mel" Mielnicki '57, Greece, N.Y., Jan. 4, 2021. Mielnicki, 88, was a U.S. Army veteran of the Korean War. He was a long-time football and wrestling coach at Edison Career and Technology High School in Rochester, N.Y. In 2011, Mielnicki was inducted into the National Wrestling Hall of Fame.
Richard W. Chapman '58, Ocala, Fla., March 12, 2021. Chapman spent many years as a teacher, coach, and athletic director at The Harley School in Rochester, N.Y., where he was recognized and honored for his outstanding teaching and coaching service. He will be remembered as a loving husband, father, and grandfather as well as an inspiration to the many students he touched while teaching and coaching. His favorite quote was, "If you want to sail big ships, you have to go into deep water," and he did indeed live life to the fullest.
Mark Federman '58, Dedham, Mass., Dec. 29, 2020. Federman was an excellent baseball player and pitched for Northfield Mount Hermon and later at Springfield College, even securing a major league tryout. He earned a master's degree in education from Boston University and spent his career as a guidance counselor at Brookline High School. He was involved in Natick Little League as coach and treasurer. After retiring, he became an engaged volunteer with Bethany House Ministries, through which he provided free counseling to prison inmates.
Richard A. Page '58, Beaufort, S.C., Jan. 1, 2021. Page worked in family-owned businesses including Page Answering Service, Bangor Letter Shop, Page Employment Agency. He then served his country in the U.S. Navy for six years in a carrier-based anti-submarine warfare helicopter squadron. After military life, he worked in finance for more than 30 years in New England, Florida, and New Jersey. Upon retirement, he kept busy with volunteerism in director roles for the Salvation Army, Girl Scouts of America, and the Foodbank. He came out of retirement to work as a tax examiner.
Lance Saidak '58, EdD, Loudon, Tenn., Jan. 12, 2021. He earned a Master of Science from Florida Atlantic University and his doctorate from the University of Tennessee at Knoxville. He was a highly successful competitive gymnast and outstanding/award-winning coach. He was also a professor at Roane State Community College for many years.
Joseph Patrick Ford Sr. '58, Hartwell, Ga., Dec. 5, 2021. Upon graduation from college in 1958, he was immediately commissioned as a second lieutenant in the U.S. Marine Corps. After leaving the Marine Corps, he worked as a physical education teacher and basketball coach for Syosset High School, Long Island, N.Y., and then Clark High School in Westbury. In 1969, he joined the U.S. Naval Academy in Annapolis, Md., as assistant head coach of the men's basketball team. In 1971, he was named head basketball coach at St. Anselm College in Manchester, N.H. Ford was recruited to join Herff Jones in 1974, the educational and motivational products company, where he served in sales and management. When he retired in 2002, he had managed the east coast from Maine, Vermont, and New Hampshire to Florida and west to Mississippi and Louisiana. He was honored and proud to be one of only two non-sales employees to be elected to the Herff Jones Hall of Fame.
Bruce C. Kurtz '59, Longmeadow, Mass., Nov. 2, 2020. Kurtz was an elementary physical educator in the Wilbraham Public Schools from 1962 to 1996, as well as a Camp Segowea Aquatic's director in Canaan, Conn., and Pine Knoll Swimming School instructor in East Longmeadow, Mass. He coached swimming at Cathedral High School in Springfield, where he met Marian Gislason, a Classical High School swim coach who he married in 1963. They enjoyed 38 years of national and international travel and competitive sports — including the World Masters Games — until her death in 1998.
He was awarded the National Outstanding Teacher Award in 1974, was a member of the Massachusetts Association for Health, Physical Education, Recreation and Dance; and the American Association for Health, Physical Education, Recreation and Dance. He was well known for administrating cross country races, field days, scaffold jumping, rope swimming, and capture the flag games, and other school programs, as well as for always wearing shorts and commuting to work via bicycle.
Kurtz was a competitive biker, swimmer, triathlete, runner, snowshoer, and kayak racer. He was a co-founder of the Cyclonaut Racers in 1975 and the Pioneer Valley Racing Group in 1985.
Carol A. Briggs '61, Kingston, N.H., Dec 3, 2020. A professor emerita from Plymouth State College, she earned a Master of Education from the University of Arizona. She founded the "The Taste of Rockingham," assisted in the Kingston Community House, and spent
countless hours knitting hats and scarfs for the homeless veterans' charity. Her life incorporated the things she loved and was passionate about: gardening, homemade and cherished crafts, cooking, braiding rugs, Kingston Days and her community, family, and lifelong friends.
Stephen C. Goveia '61, Centerville, Mass., Jan. 13, 2021. Goveia lived a full and meaningful life that began in Provincetown, Mass. He spent his childhood enjoying the usual small-town way of life playing school sports, collecting Coke bottles behind the local restaurants to pay for the movies or pay to take a girl on a date, diving for coins off MacMillan Wharf in summers and spending time with family and friends.
Sports were always at the center of his life. He went to Provincetown High School where he played baseball, basketball, football, and ran track. In addition to sports, he also had a passion for music and was quite good at the violin. He began his college years as a music education major at Boston University, but during his first year quickly realized his violin skills were not as strong as those around him, so he made the decision to transfer to Springfield College where he majored in physical education and minored in health. He wrestled and played football. He later earned a master's degree in physical education from the University of Massachusetts.
Goveia was drafted into the U.S. Army in 1962 and was stationed at the U.S. Army Hospital at Fort Devens, Mass., on the children's ward where he met his future wife, Rita. He was hired to be a physical education teacher and head football coach at Ayer High School in Chelmsford, Mass., also coaching softball and basketball. Following his discharge, he returned to Provincetown, where he was football, baseball, and track head coach from 1964 to 1972, during which he helped establish the Mayflower League in the 1970s. Goveia initiated "Mom's Day" during football season to honor the mothers of the players for all of their sacrifice and hard work.
He went on to serve as Provincetown High School Athletic Director; head football coach and physical education and health education teacher, and later, Athletic Director at Barnstable High School (Hyannis, Mass.), retiring in 1998. He remained a Massachusetts Interscholastic Athletic Association volleyball official. The recipient of many awards, Goveia received the W. Leo Shields Memorial Lifetime Achievement Award, was named Athletic Director of the Year, and was inducted into the Barnstable High School Athletic Hall of Fame in 2009.
He was involved in a leadership role at many summer camps in New England and was a leader for many years for the ECHO of Cape Cod youth retreats, where his impact remains to this day.
Colonel Donald A. 'Don' Gressly, '63, G'64, USMC (Ret.), Vista, Calif., Jan. 29, 2021. Gressly earned a Bachelor of Science in physical education, a Master of Science in education administration and a Master of Science in technology of management from American University. He was commissioned an officer in the U.S. Marine Corps. After his initial training, he began leading Marines in the Amphibian Tractor LVTP-5 vehicles (Amtracs). He was sent to Vietnam in 1965, where his combat experiences included leading an Amtrac platoon with Special Landing Forces-BLT 2/1 that made the first raids in country, and with BLT 3/5 that made the first raid into the Demilitarized Zone during Operation Hastings in 1966.
Following this combat tour of duty, other assignments included: operations briefing officer at Fleet Marine Forces Pacific, Hawaii; operations officer, DMA, MCLB, Albany, Ga.; marine officer instructor at University of South Carolina; acquisition project officer for HQMC (I&L) and fielded the LVT7A1 and the assault amphibian family of vehicles; battalion commander, 3rd Amtrac Battalion, Camp Pendleton, Calif.; deputy chief and chief of plans Division J-5, Headquarters, U.S. European Command, Stuttgart, Germany; chief of staff, Marine Forces Europe; and, chief of staff, Armed Forces South (NATO Joint Task Force).
At the time of his retirement in 1994, Colonel Gressly was serving as the assistant commander of First Marine Division, Camp Pendleton, Calif. His advanced military education includes Amphibious Warfare School (Correspondence); U.S. Army Airborne School; Command and Staff College; and Naval War College. His decorations include the Defense Superior Service Medal, Legion of Merit (3 gold stars), Bronze Star (Combat V), Meritorious Service Medal, Joint Service Commendation Medal, Navy Commendation Medal, and Navy Achievement Medal.
After retiring from the Marine Corps, Gressly began a rewarding civilian career as the Legal Administrator of a multi-state law firm, Campbell, Volk & Lauter, where he worked for 15 years before retiring again in 2009. During his retirement, he dedicated many hours of his time to serve as a director of the Camp Pendleton Historical Society.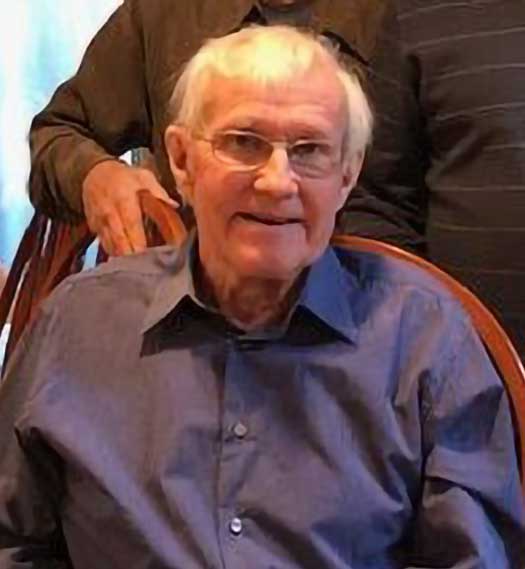 Peter Bacon '65, Hopkinton, Mass., Dec. 8, 2020. As an undergraduate, he was varsity gymnast and also played soccer. After graduation, his love of gymnastics continued and he became a certified national judge with the Eastern Intercollegiate Gymnastics League/Eastern College Athletic Conference Judges Association.
In his early years, he judged high school competitions throughout New England. In the 1970s and 1980s, he was a prominent judge at the collegiate level. He was a judge for numerous EIGL/ECAC Championships, as well as for NCAA Division I and II championships. In 1980, he earned his FIG Brevet judging certification at University of Illinois Chicago and continued his certification through the mid-nineties.
As a result of the 1980 boycott of the Moscow Olympic Games, Bacon was selected to judge the International Friendship meet in Hartford, Conn., for those countries supporting the boycott. He was a USA judge for the World University Games in Bucharest, Romania, as well as a judge for the 1982 USA-Hungary competition in Atlantic City, N.J. Later the same year, he was a judge for the USA Championships and, on numerous occasions, an auxiliary judge for the American Cup. He served several times as a judge for the National Junior Olympic championships. He continued his active collegiate judging career through the early 2000s. In 1996, he was elected to the Eastern Gymnastics Judges Association Hall of Fame.
He was a floor manager at the Winter Cup, a major Junior Olympic event held annually in Las Vegas. For years, Bacon was instrumental in developing and sponsoring the "Friends of Gymnastics" golf outing in the New England area that raised scholarship money to assist aspiring high school and club gymnasts to pursue their dreams of collegiate gymnastics competition while pursuing their education.
He was involved with the organizing committee for the 1992 and 1996 Olympic Trials held in Boston. For many years he would supervise a gymnastics clinic at the Aramco base in Saudi Arabia.
Edward B. Finkle '65, The Villages, Fla., June, 13, 2021. Finkle graduated from the Bordentown Military Institute (BMI) in Bordentown, N.J. He earned his advanced degree in education and counseling from State University of New York at Oneonta. Finkle was a vice principal and English teacher at the Fort Plain (N.Y.) Central School District, served as a guidance counselor and union representative in the Cohoes (N.Y.) Middle School and also worked in guidance and distance learning in the Schuylerville (N.Y.) School District.
A great supporter of school athletics, he served as a referee for high school football as well as broadcast basketball games on the radio at Springfield College.
Joel Lewis Chadys, G'66, Scarborough, Maine, April 10, 2021. He graduated from Amherst College and obtained a master's in physical education from Springfield College. He loved sports and especially the New York Yankees. Chadys had many jobs over the years. His favorite was working for the Pittsburgh Pirates during the time they won the World Series (1971). He was so proud of his World Series ring.
Richard M. Levesque '66, Portland, Maine, Jan. 20, 2021. Levesque was on the swim team and earned a degree in biology. He earned a master's degree from the University of Connecticut and a Doctor of Osteopathy from the Kirksville College of Osteopathic Medicine. During his career as a surgeon in Portland, he became a governor of the American College of Osteopathic Surgeons. He was an innovative and skilled surgeon who pioneered nutrition-focused postoperative treatment specifically for gallbladder surgery.
He had a lifelong passion for sailing and, during his working years, raced and cruised on Maine's Casco Bay campaigning a series of IOR, IMS, and PHRF boats named Widgeon, Spirit, and Tamarack out of the Portland Yacht Club. A dedicated, and fun-loving crew shared wins at Block Island Race Week, PHRF New England's, and the Gulf of Maine DIRIGO Bowl Season Championship.
In his later years, after his own competitive sailing ended, he dedicated himself to teaching and mentoring new and young sailors.
He taught sailing at SailMaine where he loved to teach eager adults in J22s and found great joy coaching the Falmouth High School sailing team. Coach Levesque taught the "big picture" and fundamentals of sailboat racing. He was a highly sought-after instructor with a loyal following of adult students who would spend lessons sailing with him to lobster roll shacks on Portland's waterfront. Several of his Falmouth High School sailors went on to earn All-American honors in college. Lesqueve's greatest on-the-water accomplishment was instilling a lifelong love and passion for sailing and the sea in his sons.
Lynn Russell '66, Westfield, Mass., March 23, 2021. Tarbell Medallion (1986) and Young Alumna Awardee (1976), Russell served on the Class of 1966 Reunion Committee and had been a member of the Pioneer Valley Alumni Association Executive Committee for many years. After living in Illinois, Pennsylvania, and Maryland, she moved back to western Massachusetts and was a teacher in the Springfield Public Schools before retiring.
Joseph J. Porrell '68, Paris, Ky., Nov. 20, 2020. A great athlete from an early age, Porrell took up wrestling at Springfield College, where he was an NCAA All-American wrestler and a two-time New England collegiate wrestling champion. He began his teaching career in the Wayland, Mass., school system where he was hired as a physical education teacher and basketball coach. He earned a master's degree from Framingham State University. He taught physical education and coached for a period of 45 years, coaching Wayland High School to seven Dual County League titles and two state championships. Porrell received numerous recognitions, including by the Boston Globe, and was inducted into the Massachusetts Basketball Coaches Hall of Fame in 2008.
Frederick E. Josephson '71, Galveston, Texas, May 9, 2021. Josephson was born in Boston and his migration down south was fueled by blizzards of the '70s, sleet, hail, and nasty weather. He felt home the moment he crossed the Mason-Dixon Line in his '71 VW Beetle Bug. His career, although certainly not professional, fit him perfectly; clothing salesman, warehouse worker, and finally banana importer with Turbana. The final job brought him to Galveston where he lived for the last 26 years, 22 of which he spent working for University of Texas Medical Branch, from which he retired in 2019 as financial coordinator of the transplant department, where he helped countless patients and their families. He always said he never had a job he didn't like. He wondered right to the end, 'how did he ever get so blessed to have so many fine folks in his life?'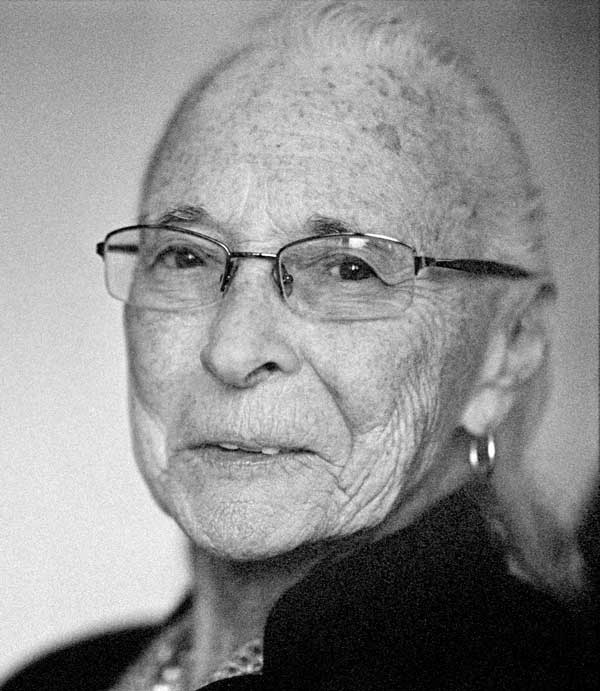 Virginia Obler Anderson, G'75, Lake Oswego, Ore., Dec. 11, 2020. Anderson was an alumna of Cortland, now The State University of New York Cortland, received her Master of Education degree from Springfield College and was ABD (all but dissertation) in the University of Massachusetts Doctor of Education program.
Anderson was a 1998 inductee to the New Agenda: Northeast Women's Hall of Fame. She was recognized for her lifelong focus and her storied career in New England as an educator and administrator.
Virginia retired in 2008 after rising to be the first full-time woman to sit on the executive board of the Massachusetts Interscholastic Athletic Association (MIAA), where she was its associate executive director. While with the MIAA, she was honored with the Sherman A. Kinney Award for her contributions to Massachusetts high school basketball. She also was recognized with distinguished service awards from the National Interscholastic Athletic Administrators Association and the Massachusetts Secondary Schools Athletic Directors Association. Over her 14 years of service with the MIAA and Massachusetts School Administrators Association, Anderson was a fixture of state athletics, organizing and running athletic tournaments across the state.
She began her career of educational service in the late 1960s in New Jersey, then Holyoke when the family moved to Massachusetts. Later she began as a teacher at Chestnut Street School in Springfield, later becoming principal there. She went on to serve as principal at Wilbraham Middle School before joining the MIAA.
A lifelong champion of women's athletics and equal rights, Anderson blazed a trail and set precedence for equal rights for women in the workplace and on the fields and courts. In pursuit of "a future when the issue of equal opportunities for young girls and women is not an issue," she carried that passion inside and outside of the office.
At MIAA, Anderson was founder of the girls and women's leadership program and was instrumental in the creation and implementation of its Equity Committee. She was a longstanding member of the Philanthropic Educational Organization Sisterhood, an organization supporting education for female students worldwide. A dedicated member of numerous chapters in her career, she was president of the chapter in Springfield.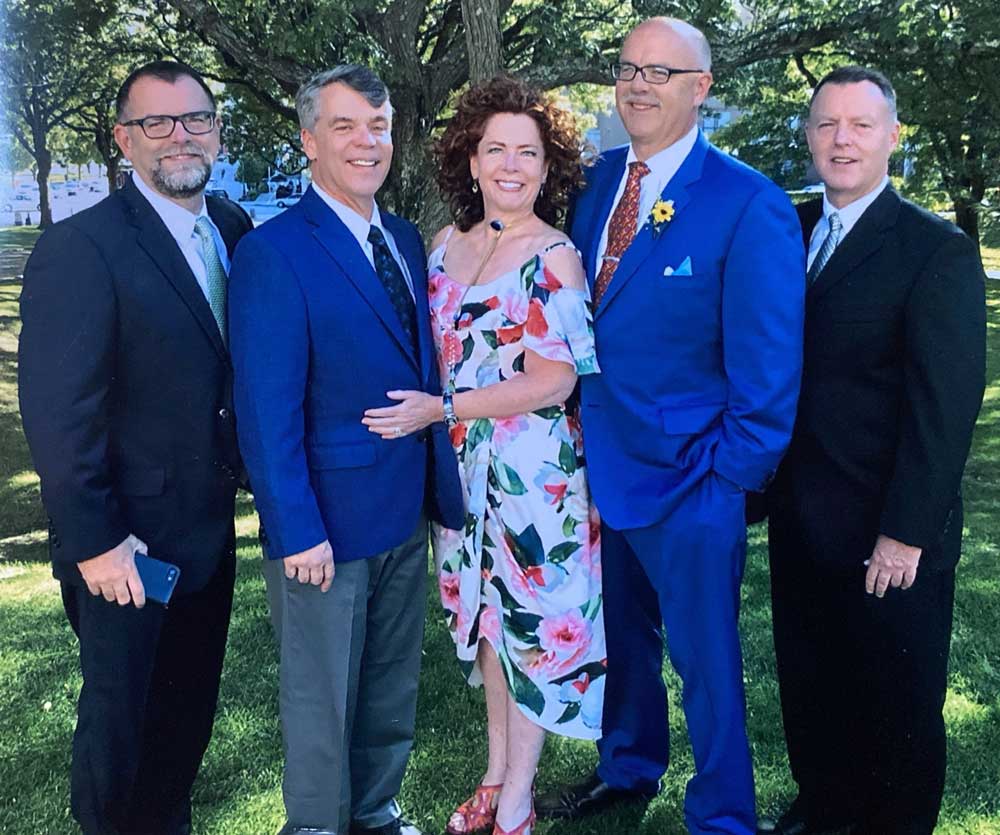 Jay G. Caron '82, Springfield, Mass., Oct. 20, 2020. Caron was the president and CEO of the family business, Bee-Line Corp., in Springfield. He was a founder and board member of NUVO Bank & Trust, and also served as an advisor to the Hampden County Sheriff's Department. He founded the Jay Caron Community Impact Foundation, on whose board Lynn Ostrowski-Ireland '84 and Caron's sister Beth-Ann Caron-Latsko '86 sit.
Caron was the founder of the youth lacrosse program in East Longmeadow and was a Western Massachusetts Lacrosse Hall of Fame inductee. He received the U.S. Lacrosse Man of the Year award for the western Massachusetts chapter. All of Caron's siblings — Reverend David G. Caron '83, Daniel G. Caron '83, Brian Caron '84, and Beth-Ann Caron-Latsko '86, as well as his brother-on-law, Tom Latsko '86 — attended Springfield College.
Mary-Ann C. Fitzgerald '84, East Longmeadow, Mass., April 24, 2021. Fitzgerald, 59, educator, daughter, sister, aunt, and wonderful friend lost her battle with glioblastoma. She earned a master's degree from American International College, and was a 30-year veteran of the Springfield School System where she was a well-respected coach, physical education teacher, and administrator. Most recently, she was assistant principal at Duggan Academy. 
She was accomplished in the martial arts, an instructor of kickboxing, and an advanced student of Kempo Karate and Iaijutsu. She enjoyed spending time on the beach in Maine with many of her close and devoted friends, including Betty Mann, DPE'74, Silvia Bertolaccini, Carol Fazio '70, and Betty Dubois, who also lovingly cared for her during her illness.
Randy Michael Fogle '88, Tucson, Az., May 25, 2020. Fogle fought a courageous battle with juvenile diabetes for 42 years resulting in kidney failure in 1993. Fogle received a Bachelor of Science in psychology and sociology from Bowling Green State University (Ohio) and a Juris Doctor from Case Western Reserve (Cleveland) in addition to his degree in student personnel administration from Springfield College. He practiced law in Elyria, Ohio, until his diabetes necessitated kidney and pancreas transplants. Then, when he felt well, he toured Europe, seeing France, Scotland, The Netherlands, Italy, and more. As his health failed again, he spent time living with his parents in Southport, N.C. Following a final kidney transplant that brought him to Tucson, he decided to start life on his own again and moved to Tucson, which he had come to love. He had been living there for two months at the time of his death.
Kristopher Alan Roukey '95, Ohio, May 2, 2021. Roukey grew up in South Portland across the street from the South Portland Boys Club where his love for baseball started. He graduated with a degree in sports management and, after college, he spent a year in Oklahoma with the Tulsa Drillers, and then moved to Ohio where he lived for more than 20 years. He worked with the Akron Aeros, and then with the Cleveland Indians Major League Baseball organization where he worked up until the summer of 2020, when the COVID-19 pandemic shut down much of Major League Baseball.
Robert C. Smith '44, Springfield, Mass., 1/4/2021
Roth B. Holtz '45, Kenosha, Wis., 12/13/2020
Robert V. Magee '49, Easthampton, Mass., 10/22/2020
Lloyd C. Arnold '49, Saint Helena Island, S.C., 11/8/2020
Theodore F. Patlovich '50, Gainesville, Fla., 10/18/2020
Herbert H. Woodbrey '50, Sebago Lake, Maine, 11/12/2020
Genevieve A. Cocchi '50, Wilbraham, Mass., 12/3/2020
Harold F. Miller '50, Olean, N.Y., 2/2/2021
Robert P. Brown '51, Henrico, Va., 12/21/2020
Roland H. Chinatti '51, Middletown, Conn., 11/10/2020
Catherine Gauthier, G'51, Ludlow, Mass., 3/5/2021
Henry Kusel '51, Oradell, N.J., 1/18/2021
Fenton K. M. Lum '51, Honolulu, Hawaii, 12/4/20
John L. Worthing '51, Springfield, Mass., 1/17/2021
James H. Schliff, G'52, Clifton Park, N.Y., 10/21/2020
George W. Graham '52, Pittsford, N.Y., 11/8/2020
E. C. Hall '52, Sunapee , N.H., 11/29/2020
Paul A. Rosenberg '52, Chapel Hill, N.C., 1/17/2021
Clifford Stevenson '52, Sun City Center, Fla., 2/9/2021
George Usdansky '53, West Hartford, Conn., 10/14/2020
Isidore Battino '53, Quicksburg, Va., 10/31/2020
Ronald B. Lee '53, Washington, D.C., 12/15/2020
John E. Ewart '53, Lewisburg, W.V., 1/10/2021
David E. Blinco '53, Quebec City, QC, 2/17/2021
Therese Curry '54, Chicopee, Mass., 11/18/2020
Paul Roberts '54, Alpharetta, Ga., 12/15/2020
Richard G. Aseltine, G'54, New London, N.H. , 12/16/2020
Louis Abbey '54, Newport, R.I., 3/12/2021
Gloria Boudreau '56, South Hadley, Mass., 10/25/2020
Gilman L. Williard '56, Keymar, Md., 1/26/2021
Charles R. Brinkman '56, Grand Junction, Colo., 2/21/2021
Betty R. Herrick, '57, Tumkhannock, Pa., 11/18/2020
David W. Goehring, '57, Laurel, Md., 1/6/2021
Robert M. Lowndes '57, Tariffville, Conn., 3/4/2021
Charles W. Brandt '58, Coatesville, Pa., 12/11/2020
David G. Clark '58, Frederick, Md., 12/11/2020
Virginia A. Burnett '58, Longmeadow, Mass. , 2/1/2021
Robert E. MacVane '58, Gray, Maine, 2/18/2021
Jerome S. Delong '58, Jamestown, N.Y., 3/17/2021
Jon Magoon '59, Richford , Vt., 11/21/2020
Robert A. Leete '59, Manasquan, N.J., 12/10/2020
Thomas B. Nolan '59, Watertown, Conn., 1/14/2021
Lee W. Lawrence '60, Saint Augustine, Fla., 10/9/2020
Arnold W. Joyce '60, Lexington, Va., 12/23/2020
John E. Lyons '60, Somers, Conn., 1/2/2021
Nancy J. McCarthy '60, Bristol, Conn., 1/23/2021
Carol-Lynne Bishop '60, Ames, Iowa, 1/24/2021
Prudence Montgomery '60, Houston, Texas, 2/25/2021
Malcolm A. Cole '60, Paxton, Mass., 3/7/2021
Sidney H. Shanbrom '60, Delray Beach, Fla., 3/9/2021
Jean Russman '61, Madison, Conn., 12/3/2020
Paul L. Rusko, G'62, Ocean Pines, Md., 12/16/2020
Vincent J. Gallo '62, Schenectady, N.Y., 12/27/2020
Joseph Salafia, G'62, Cromwell, Conn., 1/5/2021
Charles E. Clapin, G'62, Holyoke, Mass., 2/14/2021
Harvey W. Gloth '62, Longmeadow, Mass., 2/16/2021
Edwin R. Smalling '63, Fultonville, N.Y., 11/8/2020
Earl F. Lapierre '63, Spring Hill, Fla., 11/12/2020
Lawrence E. Ellershaw '63, Fort Worth, Texas, 12/14/2020
Richard R. Stone '63, West Warwick, R.I., 12/27/2020
Carolyn Nicholson, G'63, Colorado Springs, Colo., 1/17/2021
John Elias, G'64, Montreal, QC, 12/9/2020
John D. Phelps '65, Bethlehem, Pa., 10/8/2020
Bruce G. Crofts '65, Quincy, Mass., 1/7/2021
Leonard V. Lundberg, G'66, Laurel, Del., 1/3/2021
Robert E. Bagans '66, Sewickley, Pa., 2/9/2021
Milton L. Rice '67, West Barnstable, Mass., 11/25/2020
Therese M. Mullen, '67, Palmer, Mass., 1/3/2021
Stephen A. Burati, G'68, Hopewell Junction, N.Y., 11/5/2020
Gary J. Pellegrini, G'69, Ellington, Conn., 10/16/2020
Paul F. Ouellet '69, Attleboro, Mass., 2/20/2021
Charles G. Andrewes, G'71, Naples, Fla., 10/5/2020
James H. Clark '71, Olean, N.Y., 12/7/2020
Richard P. Walsh '71, Manchester, N.H., 1/4/2021
Robert C. Simons '74, Clarksville, Ga., 3/1/2021
Matthew H. Johnson, G'75, Yarmouth Port, Mass., 11/18/2020
Susan J. Delfanti '76, Milford, Mass., 9/28/2020
Heidi D. Conn '77, Reno, Nev., 1/29/2021
Anne L. Woods, G'77, Agawam, Mass., 2/12/2021
Patrick T. Ricciardi, G'77, Califon, N.J., 2/22/2021
Jill M. Morrill '78, Urbandale, Iowa, 11/27/2020
Susan L. Blais '78, Las Vegas, Nev., 11/29/2020
Jean A. Healy '78, Wollaston, Mass., 1/28/2021
Bryan T. McMullan, G'78, Agawam, Mass., 2/7/2021
Howard L. Furr, G'81, Sugar Grove, Ga., 11/20/2020
Marian F. Hyder '81, Plymouth, Mass., 1/2/2021
Wayne E. Dean, G'82, Westbrook, Conn., 11/8/2020
Kathleen Foley, CAS'84, Framingham, Mass., 11/15/2020
Sandra A. Barry '85, Randolph, Vt., 9/30/2020
Walter J. Case '85, West Creek, N.J., 1/4/2021
Ziad [Fateh] Rahmani '88, Manassas, Va., March 20, 2021
Jacqueline J. Grady, G'89, West Haven, Conn., 10/8/2020
Joan M. Lorson, G'91, Ithaca, N.Y., 12/27/2020
Mary A. Grabowski '92, Marlborough, Conn., 9/28/2020
Jayne E. Cumiskey '96, Wyomissing, Pa., 2/7/2021
Nigel Appleton '98, Glen Allen, Va., 2/11/2021
Fred Fulcher '00, Waterbury, Conn., 11/25/2020
Robert Congdon '00, Franconia, N.H., 12/2/2020
Alice M. Savage, G'00, Saint Petersburg, Fla., 1/17/2021
Jayne Hay '00, Springfield, Mass., 2/5/2021
Diane Kelly '00, Bridgeport, Conn., 2/26/2021
Jacqueline D. Young '01, Durham, N.C., 1/11/2021
Patti A. Fowler '01, Concord, N.H., 2/16/2021
Scot G. Gaeth, G'02, Shelley, Idaho, 10/5/2020
Michael E. Shaughnessy '02, Lowell, Mass., 3/15/2021
Michelle F. Sterling '04, Milwaukee, Wis., 12/18/2020
Mark A. Melley, G'05, Vernon Rockville, Conn., 12/4/2020
Judith A. Nelson, '05, Gilman, Vt., 1/9/2021
Tina Kampfman '07, Vernon Rockville, Conn. , 10/23/2020
Dora Casarez '10, El Campo, Texas, 11/2/2020
Million P. Collins '13, Houston, Texas , 10/6/2020
Frank Cruz '16, Houston, Texas, 1/23/2021
Shandra J. Dunbar '18, Waterbury, Conn., 1/18/2021