Working, Teaching, and, Oh Yes, Parenting
"To educate the whole person in spirit, mind, and body for leadership in service to others." The mission of Springfield College attracts a unique kind of student and serves as the guiding force for faculty and staff as we try to aid in our students' transition during their college years. At Springfield College, we lead and we serve, and we are proud to do it. But it's not always pretty or under the best of circumstances. Unfortunately, for us as individuals, it's not easy to admit when life gets messy and hard in a world that is defined too often by how great our life appears through social media and the filters we put on our Instagram posts.
The Springfield way of doing things is to lift each other up so that our students have the best experience possible.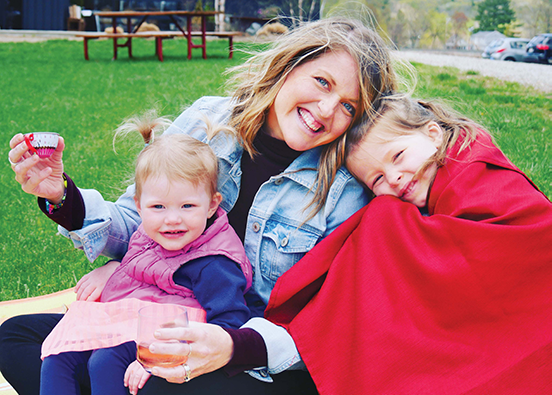 For those who are fortunate enough to go to work on Alden Street every day, it's engrained in us to do all that we can to aid in our students' development. However, that's become an increasingly difficult endeavor for many of us who also go home each night to our own children.
I sat in a parent-teacher conference on March 11 with my daughter's kindergarten teacher. I vividly remember the conversation. Her teacher had said that some students were wearing masks already and that the anxiety surrounding the impending COVID-19 situation was rising. Never did I imagine, that some seven months later, my wife Deleney '05 and I would now have the responsibility of trying to balance all that has changed as a working parent during a worldwide pandemic.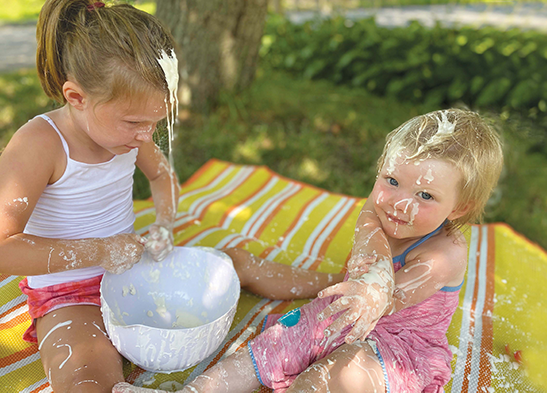 I'm not here to share how tough life has been during these times; I'm acutely aware of how blessed and lucky my family has been. But that doesn't mean that each day isn't filled with angst, uneasiness, and an empty feeling of not being able to meet all the responsibilities I have with the energy, patience, and attentiveness that I did previously in a world where the only connotation that came with Corona was with the many memories I have of Jimmy Buffett concerts.
Some days are hard. Really hard. And frankly, I often think that what we are trying to pull off as working parents is next to impossible. But, if 2020 has taught us anything, it's that it's more important than ever to have perspective. I can't imagine a scenario where our two daughters, ages 6 and 2, would ever have the opportunity to spend nearly every waking hour together without the void of daycare or in-person learning. Despite tears and the occasional headlock, their bond is remarkable, their genuine concern for one another melts my heart, and they've made it very clear that they are thick as thieves.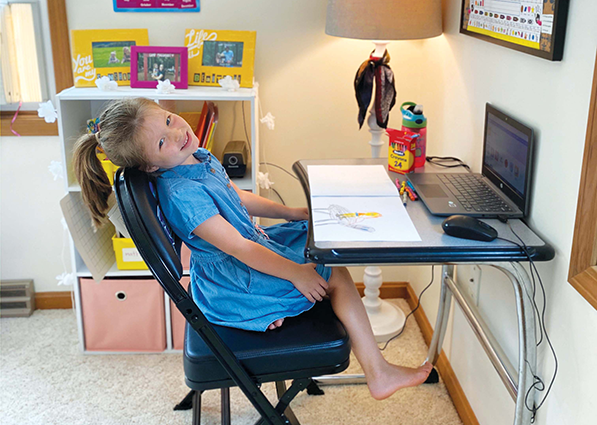 Our Springfield College community has rallied around each other, as we knew they would, because that's the Humanic thing to do. We've had to lean on our colleagues and supervisors for flexibility and understanding in a time when juggling competing priorities doesn't seem possible. Our two guinea pigs, Max and Fruky, which admittedly were a spur-of-the-quarantine purchase, have become staples in our daily Zoom meetings on the days we work from home. We are happy to announce that the entire Admissions staff has RSVP'd "Yes" to the impending guinea pig wedding that our daughters are busy planning. I've always worked long hours; it's the nature of being involved in college athletics. But, in this current pause of competition, I've learned what typically goes on in the fall in New England other than our football team unrelentingly wearing down teams on Stagg Field with their triple option rushing attack. Family memories have been created, tender moments shared, and opportunities to appreciate our loved ones are more than silver linings to these current times.
Never did I imagine, that (we) would now have the responsibility of trying to balance all that has changed as a working parent during a worldwide pandemic.
Early on in my career at Springfield College, former Head Football Coach Mike DeLong asked if I could assist him with something in early April. I told him, 'Coach I'd love to help, but I've got a lot on my plate right now.' His response was typical Coach DeLong. "Brian, you work at Springfield College. Go get a bigger plate."
And that's what we've had to do during this pandemic. In both a literal and figurative meaning, we've had to get a bigger virtual plate. Because, that's the Springfield way of doing things; lift each other up so that our students have the best experience possible. But in doing so, we've also had to come to the realization that life is hard, and frankly can be down-right chaotic at times. But as it has since 1885, our unique mission at Springfield College guides us and provides a proverbial shoulder to lean on as we strive to do what we can to make our community a better place.