The Healers
Mindfulness, meditation, yoga, and more. Holistic approaches to wellness management that can help heal.
The practices of mindfulness, meditation, yoga, and other approaches play a huge role in healing individuals and the world at large. The holistic methods of the following alumni are helping to change the way we look at wellness and health care.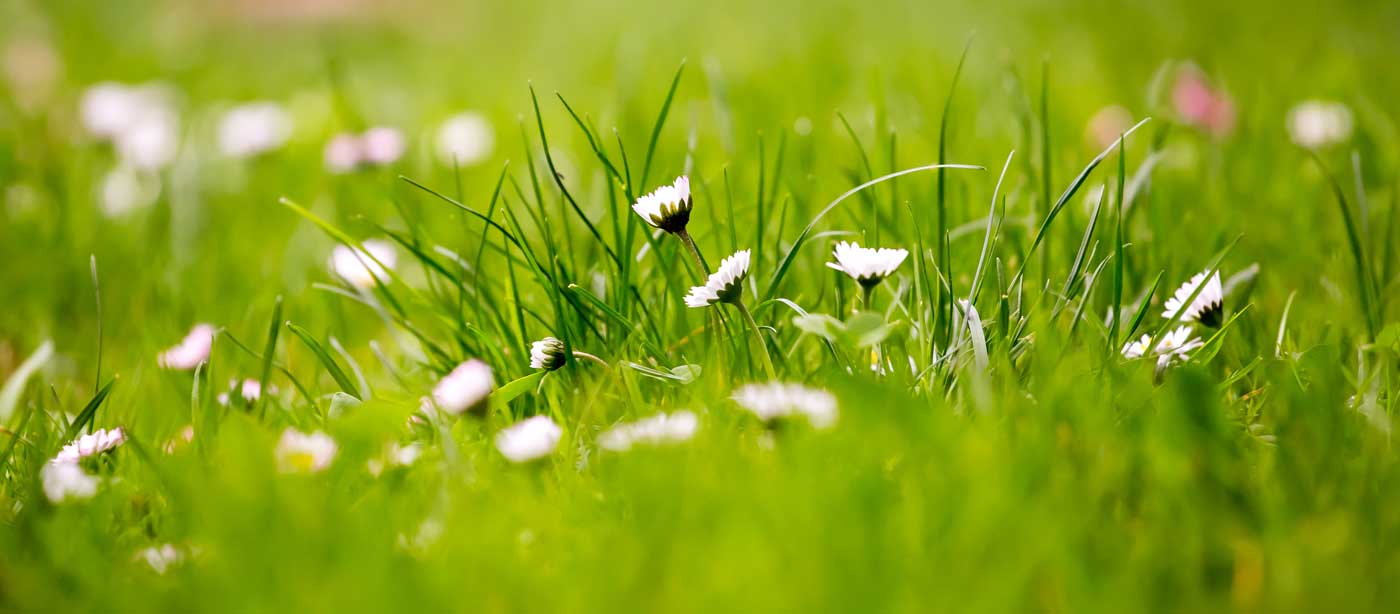 Tara Healey
BA'83 in Health Fitness
MEd'87 in Health Promotion and Wellness Management
TARA HEALEY'S WELLNESS JOURNEY began in high school when she became interested in Theravada Buddhism, which holds the practice of mindfulness at its core. "Mindfulness was a philosophy that appealed to me and I loved how it offered a path for engaging with the world—all its joys, sorrows and uncertainties—through a lens of balance and equanimity," she tells Triangle.
After earning her degree, Healey '83, G'87, began work at Harvard Pilgrim Health Care (then known as Harvard Community Health) as a health educator. She soon was promoted to a training job in the human resources department working with staff on team building, communications skills, leadership coaching, improving human relationships, and helping people work better together. Meanwhile, she was quietly practicing and going on retreats to learn more about meditation and mindfulness. "I tried to be discreet because meditation wasn't part of the culture at that point and I didn't want to appear to be evangelizing for a religious denomination," she explains.
But, then, during a time of structural change at Harvard Pilgrim when there was uncertainty and stress among the employees, Healey was given the opportunity to teach a meditation and mindfulness class to the staff. This led to her attendance at UMass Medical School where a practicum in Mindfulness Based Stress Reduction (MBSR) is taught. Upon graduating, she became qualified to teach the course and, in 2006, she began running a seven-week "Introduction to Mindfulness at Work" class. It went viral among Harvard Pilgrim employees, and she began teaching it on a quarterly basis. Because of the success and popularity of the courses, in 2008 she was asked to take a new job that currently is known as program director of Mind the Moment, a Harvard Pilgrim mindfulness program.
"IT WAS A BIT OF A RISK from a career standpoint, but I said yes because it was my passion," she says. The program has grown and includes two full-time staff, Healey, and an operations manager. Additionally, they have 12 per diem instructors who have trained close to 15,000 people and been in more than 220 organizations. The program incorporates apps so people can take mini-courses. One of the apps, "Ten Percent Happier," is a favorite at Harvard Pilgrim and is available in the App Store.
Healey noted that around 2006, science-based studies promoting the effects of mindfulness and meditation on mental and physical health were coming to light. She cites as an example the work of Dr. Sara Lazar, a neuroscientist who ordered MRI scans performed on a group of subjects before and after they had done eight weeks of meditation for 17 minutes a day. In the second round of the subject's MRIs, she found increased activity in their pre-frontal cortexes (part of the brain that helps us think logically and make good decisions) and less activity in their amygdala (part of the brain that reacts to fear and stress). This and studies by other scientists began to offer evidence of the efficacy of MBSR and meditation which added support to Healey's program.
"Harvard Pilgrim Health Care is a progressive health services company. They said yes to mindfulness at a time when it was still somewhat unknown. They allowed my work to flourish and grow and I'm grateful for their courage and openness," she tells Triangle.
THE COMPANY HAS been rewarded—stories of the positive impact of Healey's program on Harvard Pilgrim employees and members are many; one in particular is a young man named Neil, who had been living with a heart condition called atrial fibrillation. Understandably, it caused him stress and anxiety. Through a nurse case manager, Neil learned about the Harvard Pilgrim mindfulness program and Healey's coaching. He began mindfulness/meditation practice and, within a year, his anxiety decreased and he experienced improved health. As Neil learned more about mindfulness and meditation, he understood that it did not involve forgetting about his condition, but embracing it and letting himself "tune in" to the physical sensations of the atrial fibrillation.
"It was actually relaxing, not exactly enjoyable, of course, but a much better option than resistance. Now I know that the resistance was a huge part of the anxiety I used to feel," he has said. Since beginning his practice in 2013, he has lost 80 pounds and his cholesterol and blood pressure are all in the ideal ranges. As Neil's atrial fibrillation symptoms and anxiety lessened, he began to enjoy a more active lifestyle.
Healey has fond memories and gratitude for Springfield College, where her mother, Mary Healey, PhD, was a professor and dean of the School of Arts, Sciences and Professional Studies. "My whole life I had a connection to health and wellness, so it was a natural for me to go to SC. I was in an environment that supported what I loved, that took care of my spirit, mind, and body, which fit so perfectly with what I eventually wound up doing. My spiritual interest in Buddhism combined with understanding the nature of the mind and taking good care of my body through exercise, yoga, and nutrition are my pillars. It was a blessing to be surrounded by those tenets at SC and I am so thankful."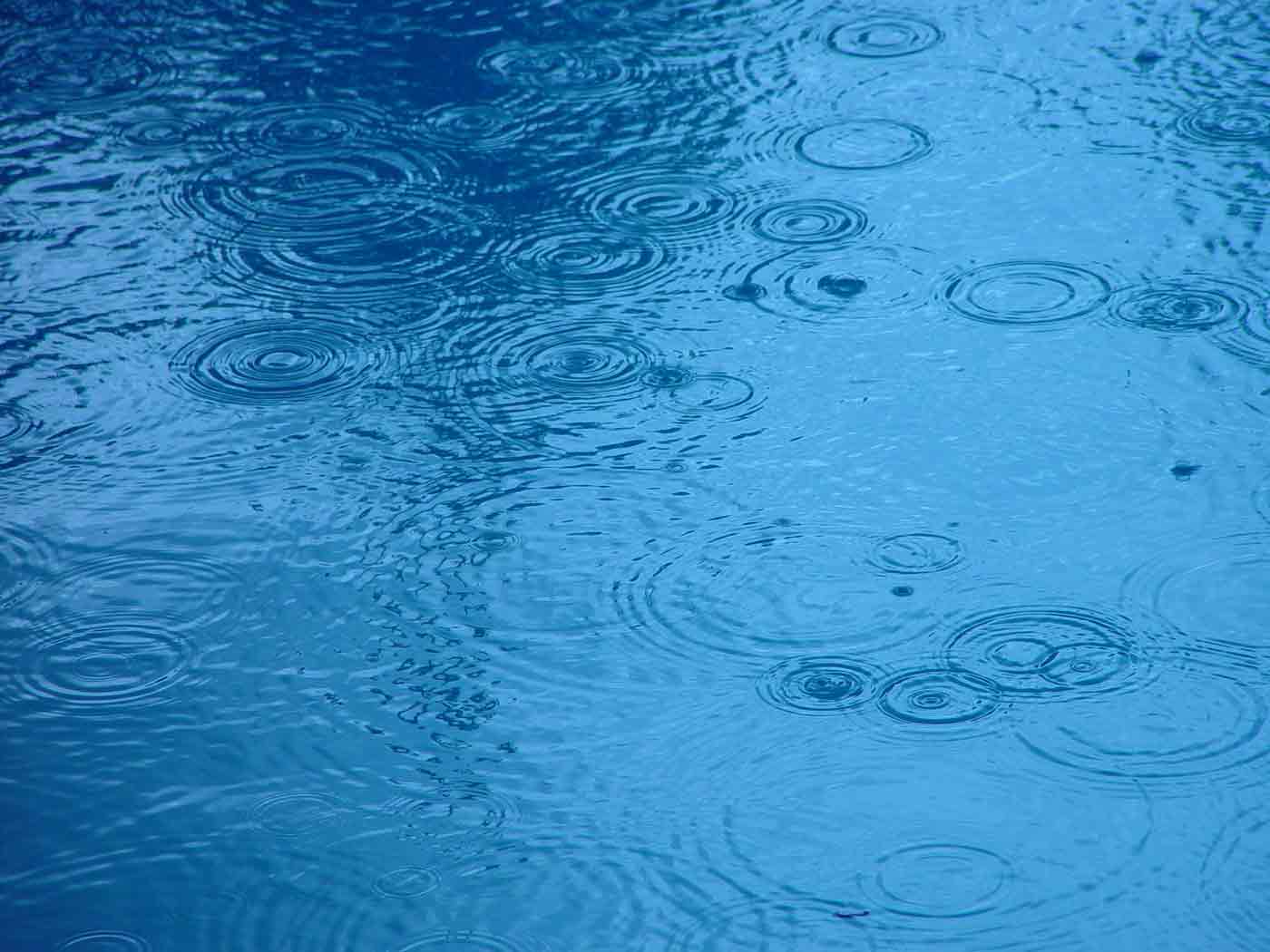 Susan Manewich
MS'04 in Psychology
Concentration in Industrial and Organizational Psychology
"AS A CHILD, I was aware that the technologies we were creating were not in alignment with nature. I knew there was always a better way. And I knew there would be harm if we continued to extract resources from the earth, which are in finite supply, without concern for the living ecosystem," Susan Manewich, G'04, tells Triangle.
In a variety of ways, Manewich's work for the past decade and a half is proving how mindfulness very much intersects with her efforts to lay the groundwork for the next generation of energy production beyond renewable energy. You might say she is a champion of "big wellness," a macro healing of the global environment and how we can change it for the better with the power and the energy available within us.
Manewich runs two organizations that are pursuing her goals. The first is New Energy Movement, a nonprofit company in the United States dedicated to education and advocacy for new energy technologies. "These are technologies which are hyper-efficient and can potentially change the way we use energy, as well as [change] our understanding of physics," she explains.
The second organization is Nui, The Foundation for Moral Technology. It is a community interest company that she founded in 2019 with a colleague from the United Kingdom. "Nui vets and tests technology from all over the globe. We work with an international team of engineers, scientists, and other skilled professionals to incubate the most promising technologies and bring them to market in an ethical way so populations with the greatest need have access to the most innovative energy systems," she says.
Manewich tells Triangle that the overarching theme of her work is to challenge the conventional teachings of physics and to educate the public, academics, and interested parties by bringing a greater understanding of the important role mindfulness and consciousness play in energy production. She also wants to create more inclusion of women in the field of new energy technology. "In our work we are following in the footsteps of visionary inventor Nikola Tesla, seeking a path beyond renewables, and using energy technology that might have been overlooked in the past. We know we are on to something big because we have attracted people with incredible credentials who are willing to volunteer because they believe in what we are doing," she says.
WHAT ROLE DOES mindfulness play in her work?
"Everything in my work has mindfulness at its core. When you have a balance of the yin and the yang, the environment is a huge part of that equation. Notably, the scientists and business people who are collaborating with us are all meditators and proponents of mindfulness. They parlay what they have learned in their practices to improve the world around them. We find that they are deeply connected to nature, and often find inspiration for their unique ideas outside of conventional engineering norms," she explains. "We value these attributes and skills as the 'new way' to go about work with a more creative, harmonious, and collaborative approach." Interestingly, within the next year, Manewich is looking forward to using what her organizations have learned about energy production to improve human health and wellness with a new wave of innovative healing technologies.
How did Springfield College inform her work? She explains, "I attended Springfield College for my M.S. in organizational development and psychology and Dr. Barbara Mandell was the director of the program. She encouraged me to study emotional intelligence for my research project. While I did not choose the topic at that time, it became my intellectual passion later in my career."
She continues, "The program was a tight-knit group of people of different ages and backgrounds who were quite supportive to one another. I found the small to moderate class size perfect to engage in debate and discussion. Moreover, each of the professors at the time were inclusive and supportive of nurturing students with the goal of helping them to be better thinkers than they were when they entered into the program. I especially thank Dr. Mandell and Dr. Fiore for their drive and encouragement," she says.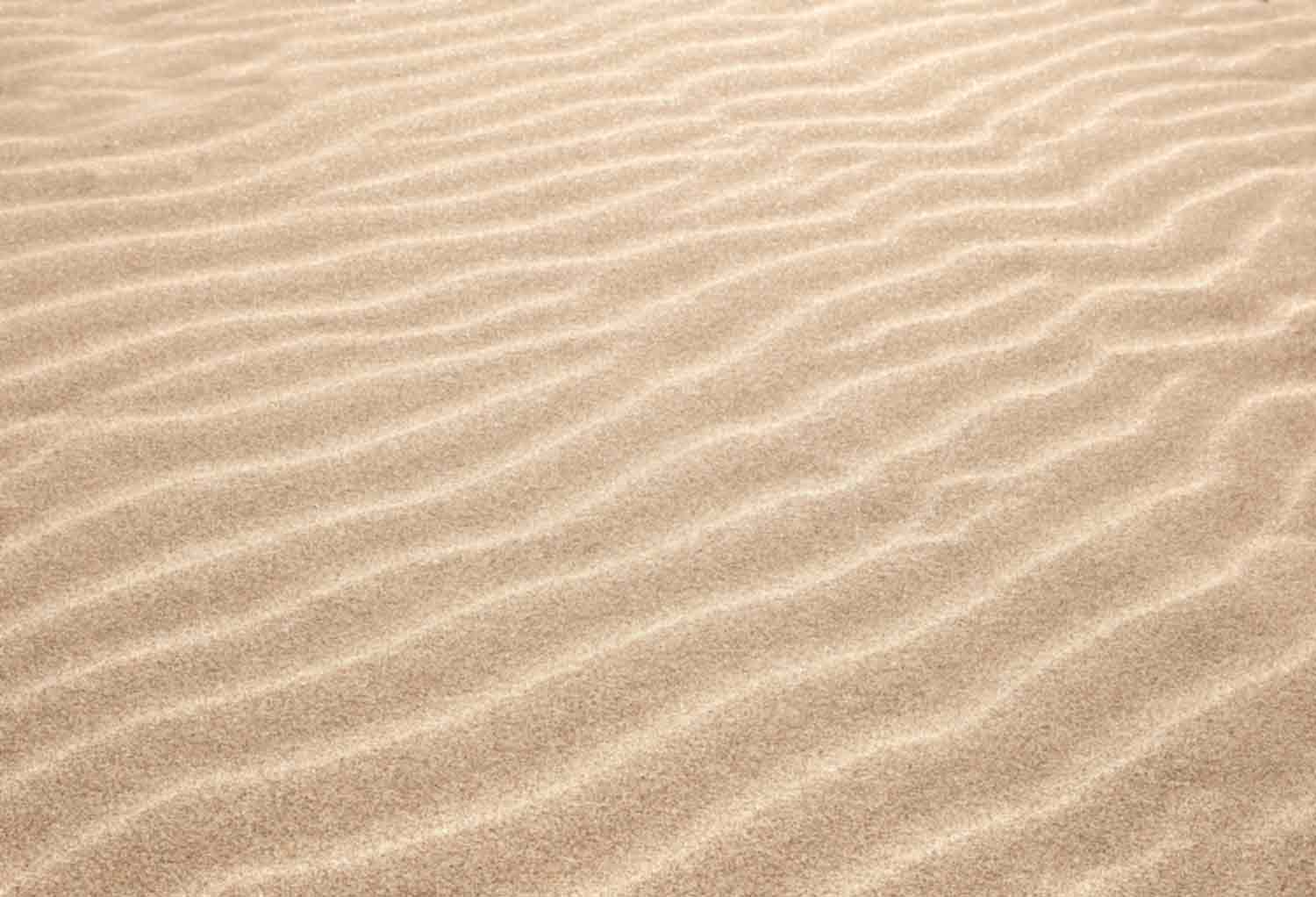 Wes Wolter, MS'16
Mental Health Counseling
Kyla Suarez, MS'15
Mental Health Counseling
WES WOLTER AND KYLA SUAREZ are partners at Milldale Farm Center for Wellness in Fairlee, Vt. Both attended Springfield College at the St. Johnsbury, Vt., campus. Milldale Farm is a holistic wellness center; anchored in yoga, massage therapy, acupuncture, and other approaches such as Qigong, Tai Chi, and herbal medicine. The center has yoga spaces and accommodations for guests who come to attend retreats and workshops. They both teach yoga and other programs there.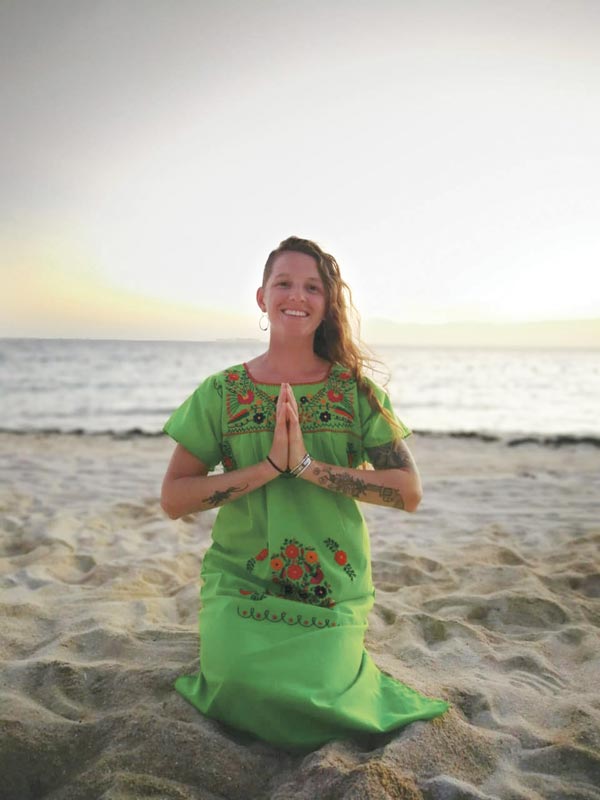 "Springfield College opened me up to creative possibilities that helped me see the potential of linking holistic wellness modalities and mental health counseling."

Kyla Suarez
Suarez had practiced yoga for many years. While working on her master's degree, she began to see how yoga and mindfulness could be great tools to help clients' mental health therapy. "The yoga practices supported them outside of the office and during sessions helped them to relax enough to engage in talk therapy. When they engaged in yoga, I saw more willingness to discuss their trauma symptoms, because there was less fear, anxiety, and re-traumatizing sensations," she says.
"That's when I decided to take the next step and become a certified yoga instructor to support my mental health counseling," she explains. I think that SC opened me up to creative possibilities that helped me see the potential of linking holistic wellness modalities and mental health counseling. The staff and professors there were nothing but supportive to my ideas and dreams."
WOLTER'S JOURNEY to starting the Milldale Farm Center all began after earning his Springfield College degree. "I was looking for a way to get licensed in Vermont as a mental health counselor through a program that was flexible and accessible. The St. Johnsbury campus [program] was ideal, the SC advisors and the degree program totally prepared me for the licensing exams. My professors had all gone the same route and understood the challenge," he tells Triangle.
As the result of an internship, he got a job after graduation working for a company that established group homes for mentally ill people who had issues with violence.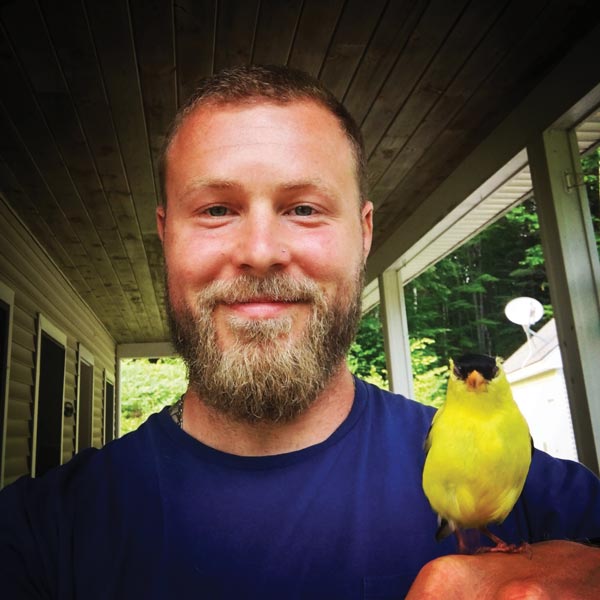 "I thought drugs were prescribed too quickly [for mental health problems] without investigating other approaches."

Wes Wolter
This work led Wolter to a life-changing decision. "I observed the push to prescribe drugs to treat mental health problems. I thought drugs were prescribed too quickly without investigating other approaches. We were not allowing them to use their innate healing abilities as human beings," he says.
"I also saw that the rehabilitative rate was really low using the drug therapy. I researched alternative healing methods and, on a friend's recommendation, I went to the Sivananda Ashram Yoga Retreat in the Bahamas. Now I am a yoga master having done 500 hours of training," he says, explaining that it "was supremely transformative for me and aligned with a lot of the psychology I had learned about how we look at how human beings and how they heal."
That's how Wolter started focusing on yoga to help people with trauma. "Yoga," he says, "also saved my life by putting me on a path that I had been struggling to discover."
After attending the ashram, Wolter got a job as a supervisor at a school in New Hampshire for boys with mental health challenges. "The use of restraints to control violence seemed to promote a lot of hyperactivity and even more violence. So, I suggested we try regulation-based yoga practices to help the boys' transition into the classrooms, to relax them, and to optimize their abilities to learn," he says.
"I saw how yoga brought life into the children's eyes and touched them. It allowed them to have a moment of clarity and stop the chatter in their minds when they saw they had some level of control over their bodies and their space. My relationships with them became significantly trustful, so that when they were in crisis, they knew they were safe with me because I wasn't going to use the so-called 'hands-on' methods they expected. These experiences confirmed that yoga really supports attachment–based psychology, how we create better relationships by feeling more safe," he explains.
This experience was an impetus for Wolter leaving the school and establishing the Milldale Farm Center in 2017 with the dream of promoting helpful and effective alternative treatments that complement mental health services.
LIKE WOLTER, SUAREZ HAS also seen the healing power of yoga. "Yoga is more than a physical practice. The breathing techniques in yoga can be very supportive to mental health therapy. Practicing breathing with intention supports calming in the polyvagal nervous system and the limbic system. Intentional breaths allow the body and mind to relax and keep them from being hijacked and going into the fight/flight fears or seeking destructive behaviors," she says.
"I have seen how calming their bodies and minds gives clients the power to start talking productively about their mental health struggles. I worked with a woman who had experienced sexual trauma and was experiencing anxiety, repressed grief, and self-dislike," Suarez continues. "She had tremendous self-doubt about her ability to be a good mother, a role model, and a person. During our sessions we practiced breathing techniques, yoga, and yoga nidra, a yoga form in which the body is completely relaxed, and the practitioner becomes systematically and increasingly aware of the inner world by following a set of verbal instructions. Over a 10-week period, the woman's anxiety decreased significantly, and she began to make great strides toward overcoming her trauma and connecting with herself and her family in a more positive way," she says.
Additionally, Wolter and Suarez are trained in an exciting modality called Eye Movement Desensitization and Reprocessing (EMDR) Therapy, which also is offered at Milldale Farm. This structured therapy encourages the patient to briefly focus on the trauma memory while simultaneously experiencing bilateral stimulation (typically eye movements). This process helps reduce the vividness and emotion associated with the trauma memories. The therapy is particularly helpful for combat veterans with post-traumatic stress disorder and those who have experienced physical or sexual trauma. "EMDR is wonderfully complementary with yoga and has become the gold standard for trauma treatment. To get the credential for the EDMR training requires a master's, so that is another way our SC degrees have helped us in our work," says Wolter.
OTHER HOLISTIC HEALING approaches practiced at Milldale Farm, such as massage and acupuncture, also are helpful with mental health issues by allowing the individual to intentionally connect the mind, body, and spirit, and move through emotions. "Trauma gets stuck in the body," Suarez explains. "The body remembers trauma and holds onto it. We all know this feeling. When you're stressed out from work or life, your neck or shoulders get tight, you may experience digestive issues, your back might hurt, you could get a headache or become fatigued. Whatever it is, your body is holding on to it. This is why exercise and movement is key," she says.
Suarez created a nonprofit organization called Vermont Be True to provide yoga, holistic healing services, and specialized mental health counseling to underprivileged people and populations in need. To support the nonprofit, she holds the Vermont Be True Festival to raise funds for scholarships to make holistic services accessible to those who can't afford them. The festival, which typically includes a full curriculum of yoga classes, meditation, music, wellness workshops and healing services, inspirational speakers, mindfulness hikes and walks, and other activities, is in its fourth year. Due to the pandemic, it took place virtually July 31 – Aug. 2, 2020, instead of at Milldale Farm in Fairlee.