Sara Dodge Ramey: On the Front Lines of Public Health
CDC Mission Statement
The Centers for Disease Control and Prevention (CDC) works 24/7 to protect America from health, safety and security threats, both foreign and in the U.S. Whether diseases start at home or abroad, are chronic or acute, curable or preventable, human error or deliberate attack, the CDC fights disease and supports communities and citizens to do the same.
WITH THE ONSLAUGHT of the coronavirus, never have the promises made in an organization's mission statement meant so much to so many people. One of the thousands of scientists and other dedicated professionals working at the CDC is Sara Dodge Ramey, '99, G'01, deputy associate director for communication in the Center for Preparedness and Response.
While Ramey was not allowed to speak with Triangle about anything related to her work on COVID-19, it is safe to say she has been extremely busy over the last several months working to keep Americans and the global community safe from the virus. Ramey was able to talk about other important work she has done at the CDC where she is responsible for risk communication, training, team building, cross center and agency coordination, oversight and budget in the Center for Preparedness and Response.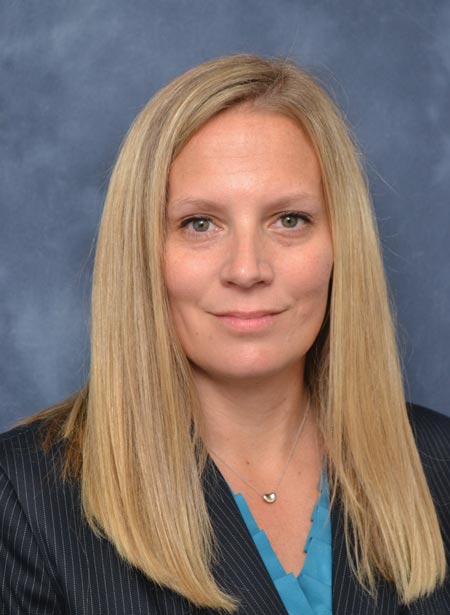 "I loved every moment of my time at SC … I learned so much about myself, how to work with people and how to face challenges head on."

Sara Dodge Ramey
How did her Springfield College education help her to succeed on her career path and prepare for the challenges of her career? "I loved every moment of my time at SC. I really enjoyed participating in student government, LTC, residence life, and so many other clubs/organizations. During those times I learned so much about myself, how to work with people and how to face challenges head on," she says. "The Humanics philosophy helped prepare me for my role in public health. It taught me that leadership in service to others is important," she continues. "It's impossible to leave SC not having become a better person and wanting to help others. I may not have known exactly what I wanted to do when I arrived in the fall of 1995, but I certainly knew what I needed to do when I left."
HER PATH TO WORKING at the CDC began with a graduate internship. "I had just finished my Springfield College graduate internship with the Connecticut Department of Public Health where I had worked directly with CDC on a couple projects. After this experience, I knew, professionally, that the CDC was where I wanted to be. When I graduated with my master's in May 2001, I moved to Atlanta with the goal of someday working at the CDC," she explains.
Before getting there, she had some great opportunities along the way. The first of these was as a health educator with the Georgia Poison Center, where she was then promoted to the position of Director of Education a few years later.
"Some of my best work and most fulfilling times were doing grassroots campaigns in the communities across Georgia," she recalls. "This work really prepared me for CDC because I gained intimate on-the-job knowledge of public health, the kind of experience you just can't get in a classroom."
At the Georgia Poison Center, Ramey worked to create trainings for first responders and nurses to go into schools to teach how to recognize risk factors for poisoning, identify common poisons, and instruct children about how to prevent poisoning. This instruction included pointing out many dangers, including the poisonous snakes and spiders that inhabit the warm climates of Georgia.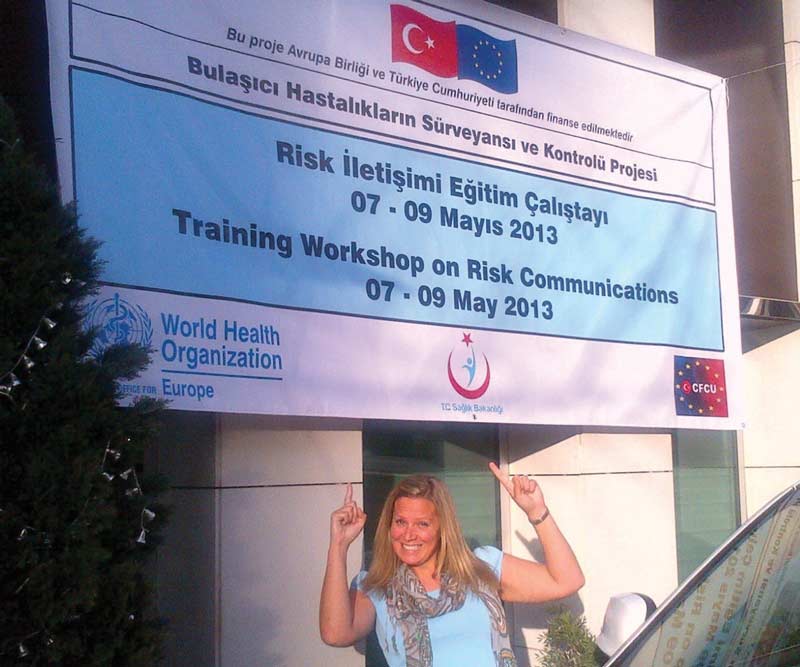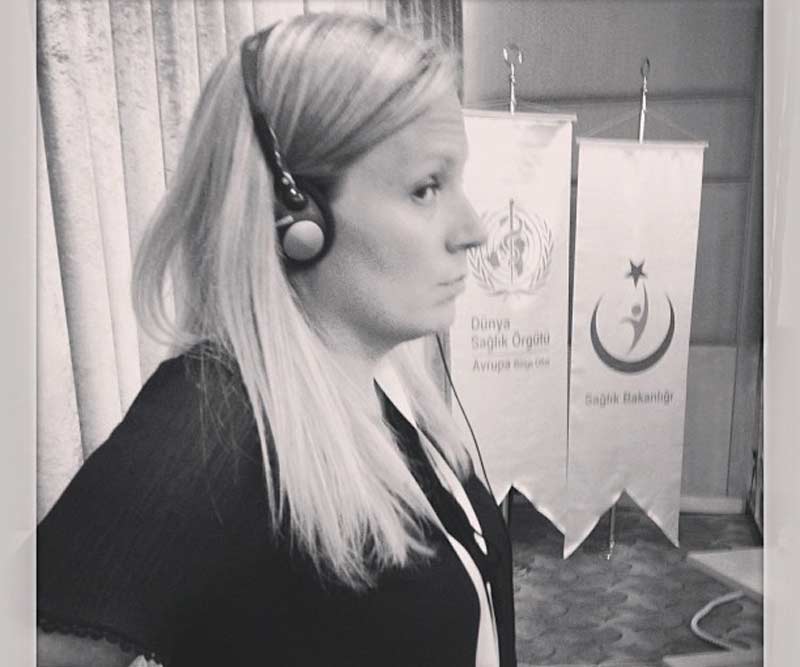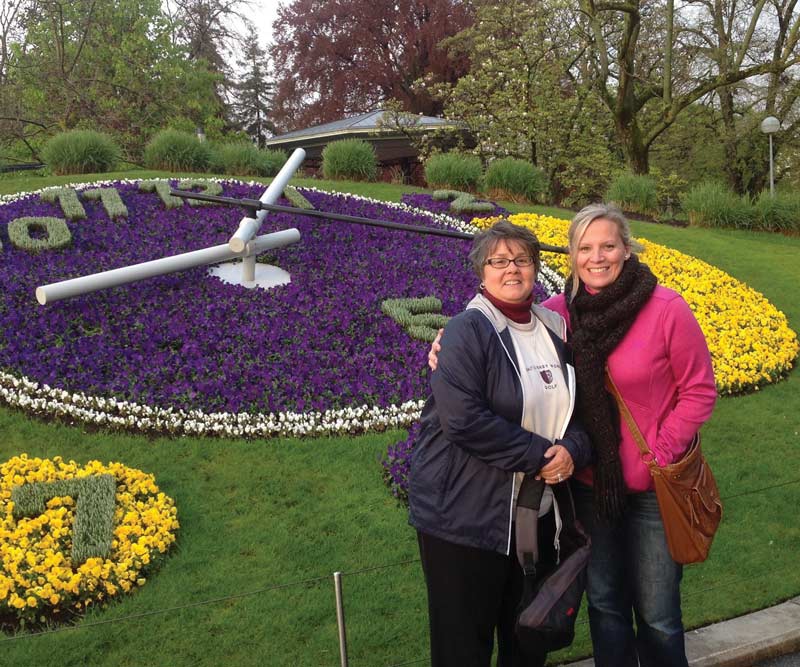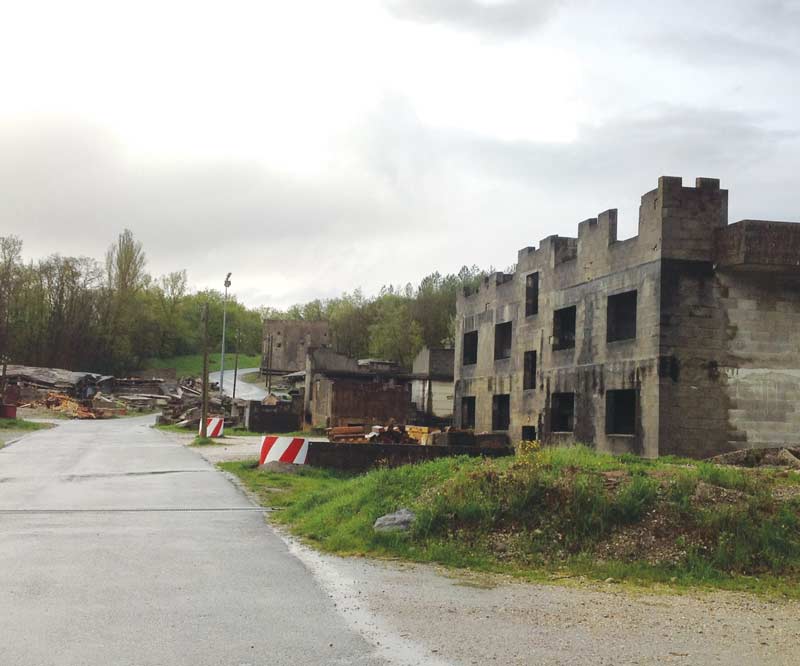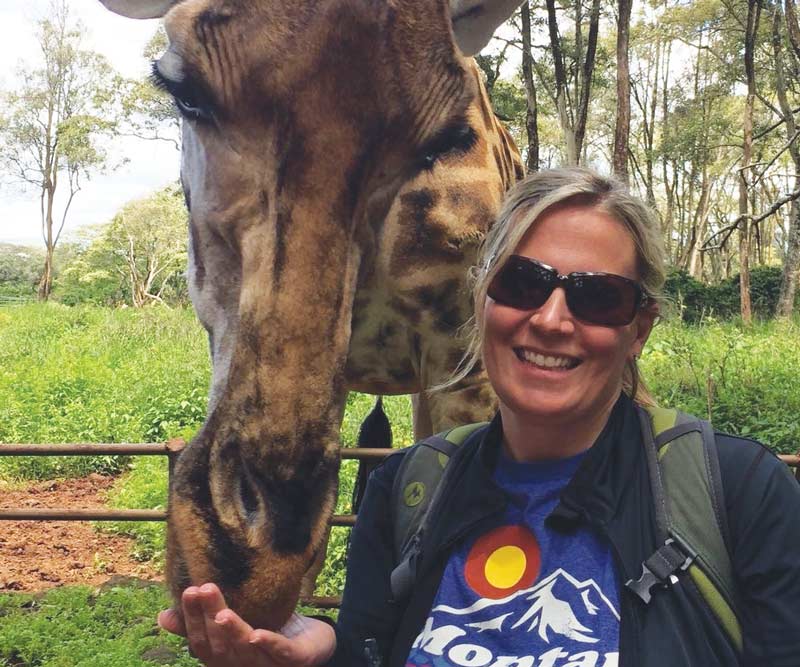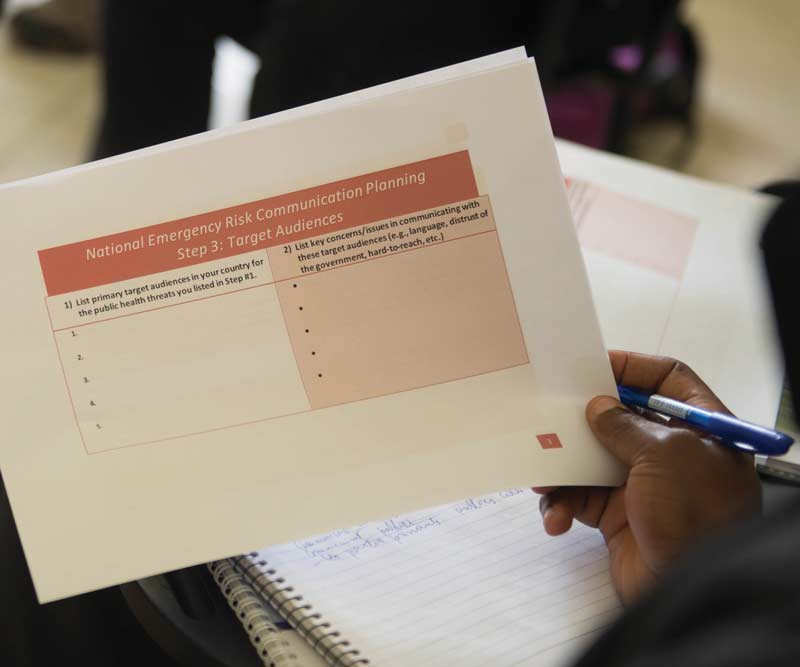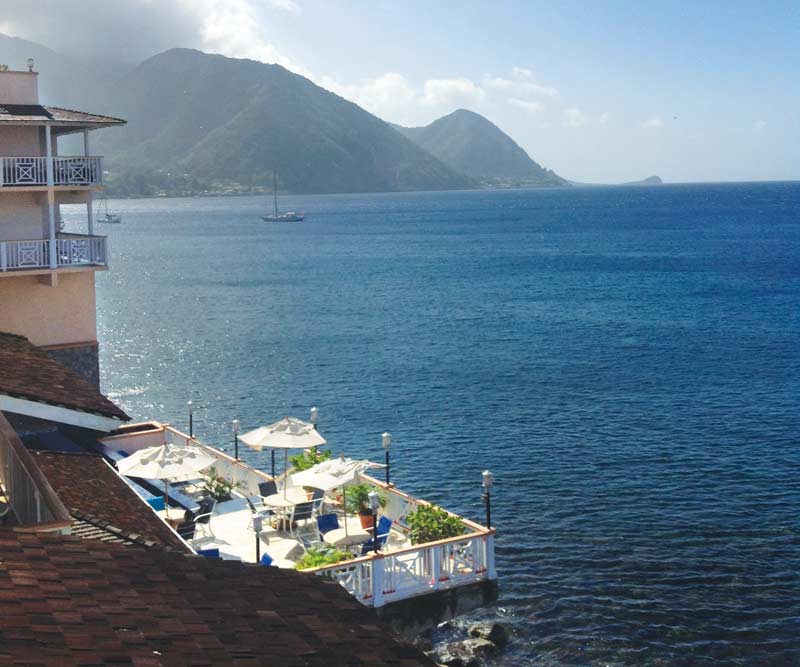 AFTER THIS WORK at the poison center and a stint at another state agency, Ramey earned her long sought-after position at the CDC as a health communication specialist. In this position, she worked with the CDC Joint Information Center (JIC) in the Emergency Operations Center (EOC), whose role is to help prepare for evolving crises by coordinating strategy and developing messages that are timely, accurate, consistent, and actionable. Working with the JIC, Ramey took part in responses to several high-profile crises, including the H1N1 outbreak, Haiti Earthquake, Deepwater Horizon oil spill, Haiti cholera epidemic, Ebola, Zika, and multiple hurricanes. At the time this story was written, she was diligently working responding to the COVID-19 emergency.
Included in her duties at the CDC, Ramey takes part in the World Health Organization (WHO) Emergency Communicators Network that deploys around the world in humanitarian crises and public health emergencies.
SHE WAS DEPLOYED to Kenya, Turkey, and Dominica in the Caribbean to help local ministries of health develop and implement risk communication plans to better prepare them for public health emergencies. "My passion is risk communication, and it was really exciting to help these countries develop plans to make sure they were prepared in the event of a natural disaster or disease outbreak," she says. "We stressed details such as transparency, communication coordination, information dissemination, listening through dialogue, and building capacity. It is essential to hear what they are saying and understand their concerns. The last step is how the plan is actually put into place."
In the current environment with the coronavirus threat, it is clear how vital it is for all countries to have these plans in place.
Ramey describes a day at work as always different, fast paced, and with a variety of tasks. "Some days I am dealing with personnel/HR issues, budget constraints, and running the management of the office. Other days, during responses, I am fulfilling the needs of the JIC. Lately, of course, it has been very busy."
To say the least.