Department
Misc after Alumni Events
U.S. Air Force Capt. Daniel C. Warren '06 has lived a life of service. After graduating from Springfield College where he majored in emergency medical services management, he continued his studies with the U.S. Air Force Pararescue Indoctrination Course Air Force Combat Dive School, Air Force Noncommission Officer Academy, Community College of the Air Force, and Officer Training School at Maxwell Air Force Base in Alabama.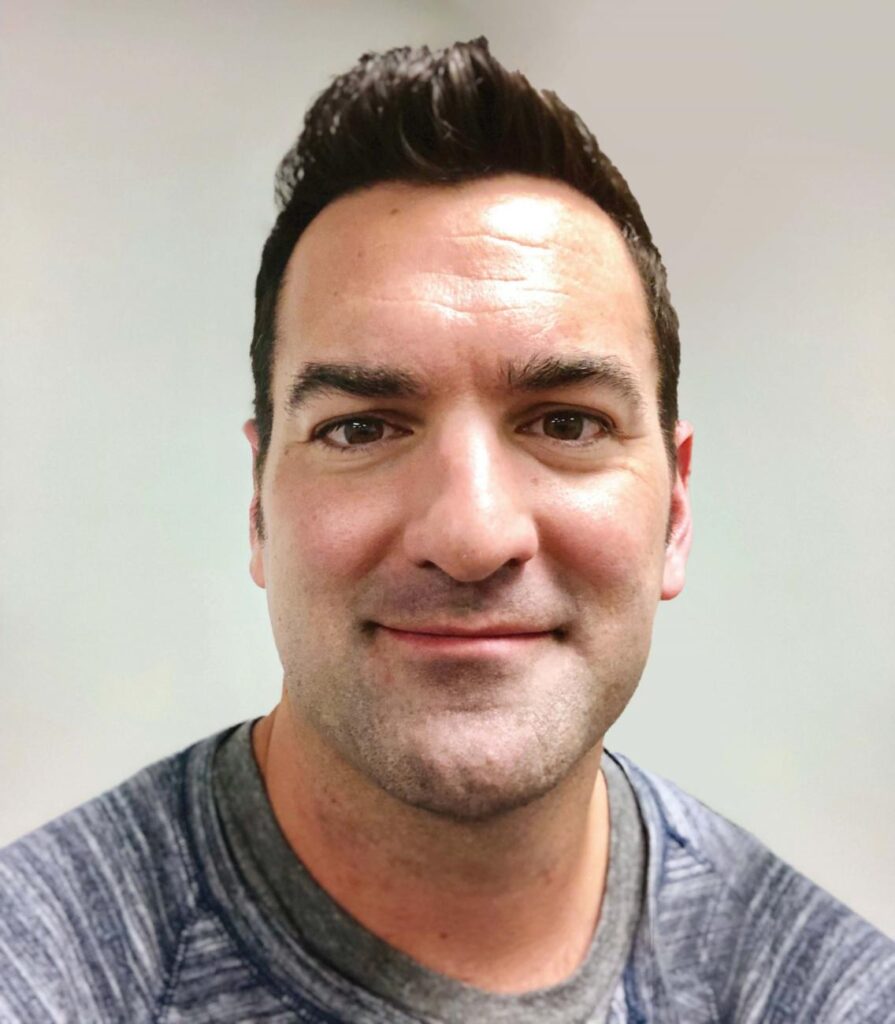 Warren currently is senior controller team commander for the Alaska Rescue Coordination Center, where he coordinates search and rescue missions for all aeronautical mishaps in Alaska. He also provides operational assistance on maritime and arctic rescue events. Previously, he served as a Guardian Angel combat rescue officer, leading and combating rescue operations, performing mission planning, and providing personnel recovery expertise to command and battle staff.
In 2005, the Air Force Reserve deployed Warren to Louisiana to provide aid to thousands of victims of Hurricane Katrina. In 2017, Warren led 19 pararescue team members in Orange County, Texas, during Hurricane Harvey, performing 129 swift water rescues near Vidor, Texas, and saving 49 lives.
In 2015, Warren led the most complex multi-day dive recovery in pararescue history, saving two men trapped onboard an overturned 45-foot fishing boat in Marmot Bay, Ark.. In 2013, he initiated the first-ever "walking blood bank" in Djibouti, Sudan, when a CV-22 aircraft came under heavy fire, suffering damage and casualties. The pararescue recovery team was able to transfuse blood to the injured special operations forces operator.
When a young Native American in a remote Alaskan village was suffering from a life-threatening infection, Warren was part of a team that parachuted into a blinding blizzard from 30,000 feet to save his life. Temperatures reached below 40 degrees Fahrenheit, and at one point it was so cold that Warren's goggles and eyelashes froze together.
Warren has earned numerous awards, including the 2018 Alaska Air National Guard Company Grade Officer of the Year, the 2018 176th Wing Grade Officer of the Year, Springfield College 40 Under Forty, the Bronze Star with Valor-device, a recipient of the National Aeronautic Association McKay Trophy, and has been inducted into the Smithsonian Air and Space Museum, among many other accomplishments.
Warren is married to Sara and has two daughters, Audrey and Molly.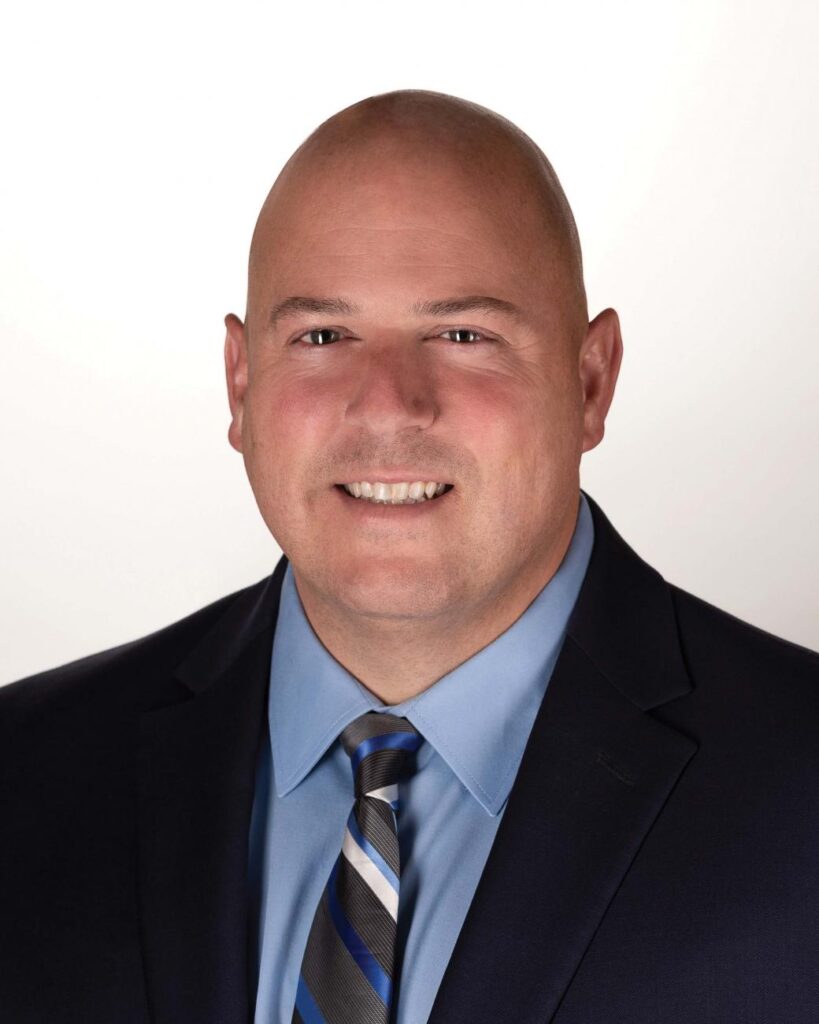 Matthew R. Siegel '94 cares deeply about his alma mater and has been actively involved with Springfield College since his days as a student.
Siegel is a former member of the Springfield College Board of Trustees and has served as an Alumni Council member for several years, including as president from 2009-2010. He also has helped the College by interviewing prospective students, referring potential students, and is mentoring a current member of the student body.
In addition, Siegel has served on both his class reunion committee and as a class agent several times, and as a past president of the New Jersey Alumni Association Executive Committee. He also was a New Jersey Humanics in Action volunteer, and has made a gift to the College every year for the past 25 years.
Siegel volunteers with Knights of Columbus, where he is a past Grand Knight, and serves as vice president on the board of the Mary Therese Rose Fund. He previously was a vice president for Ringwood Education Foundation, and past president and board member of Ringwood Little League.
Currently, Siegel is the senior director of sales strategy and planning for Daiichi Sankyo, a global pharmaceutical company. He has led an extensive career in sales and sales leadership. Prior to working at Daiichi Sankyo, he worked as a sales consultant for Novartis Pharmaceuticals and as a sales representative for Conagra, a grocery products company.
Siegel has won numerous awards at Daiichi Sankyo, including Director of the Year, District Manager of the Year, and Gold Cup, Daiichi's top sales award. He is married to Tricia Hughes-Gray Siegel '94, G'95, and has two sons, Danny and Timmy.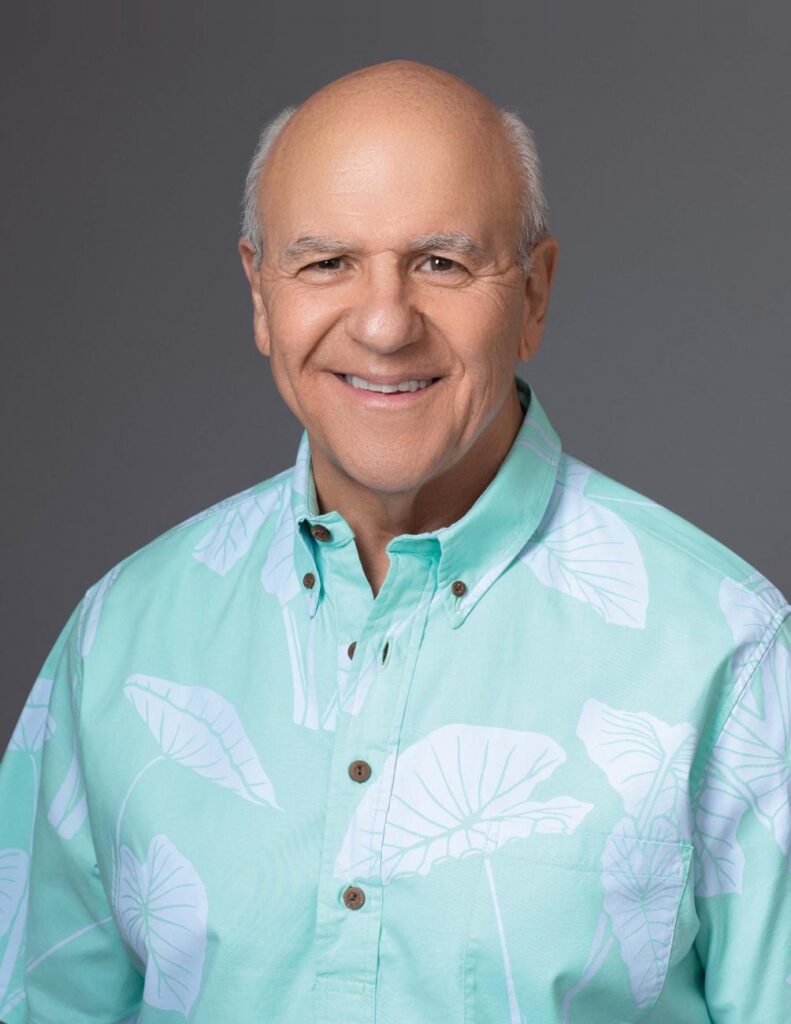 Richard J. Blangiardi '69 is the general manager of Hawaii's largest multimedia company, Hawaii News Now. Prior to his career in broadcast, Blangiardi spent seven years as a college football coach, five of those at the University of Hawaii, and left the coaching ranks in 1977 as the defensive coordinator and associate head football coach.
Next, Blangiardi began his broadcast career and went on to become a nationally recognized leader in the television industry, succeeding in senior executive positions in many of the nation's most competitive markets, including New York City, Seattle, San Francisco, and Los Angeles. Prior to returning to Hawaii in 2002, Blangiardi was the president of Telemundo Holdings, Inc., the nation's second largest Hispanic television network, and was highly instrumental in leading the sale of Telemundo in 2001 to NBC for $2.7 billion. He has won numerous industry awards, including the American Advertising Federation Silver Medal Award for Excellence, and was inducted into the prestigious Silver Circle Society of Honor by the National Academy of Television Arts & Sciences, Northern California Chapter, in 2017.
Through his stations, he has led efforts to fight homelessness and has been nationally recognized for his strong commitment and involvement in raising awareness in the battle to end domestic violence and sexual abuse. Hawaii News Now has won more than 80 Emmy, Associated Press, and Edward R. Murrow awards in the past 10 years.
Blangiardi also has extensive involvement with Hawaii's leading nonprofits, educational institutions, and youth development programs, including as past president for the Aloha Council, Boy Scouts of America, and chair of the board for the Chamber of Commerce of Hawaii. He also serves as a board member of YMCA of Honolulu, American Red Cross Hawaii Chapter, Hawaii State Federal Credit Union, Hawaii Foodbank, and is a trustee of Hawaii Public Schools Foundation.
Blangiardi is married to Karen, and has three children, Matthew, Ryan, and Laura.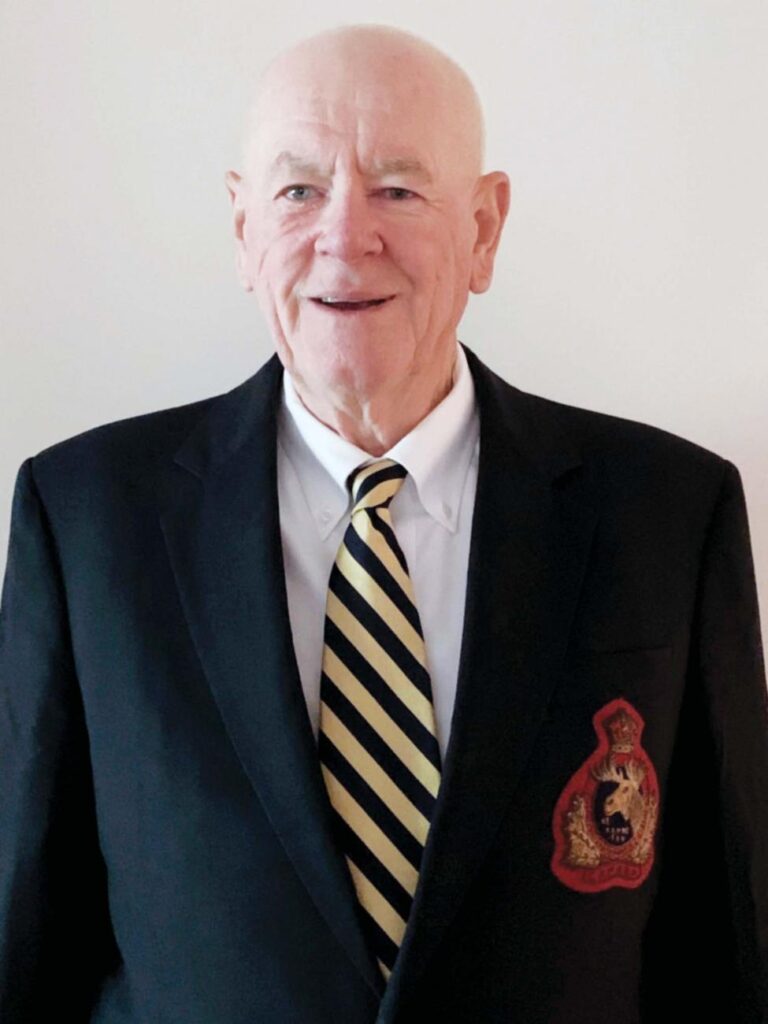 John H. Walker '72 is a registered professional planner in the Province of Ontario and a member of the Canadian Institute of Planners. He received a bachelor's degree from Springfield College and a master's degree in environmental studies from York University in Ontario.
Walker has a 40-year history in urban planning, energy security, and power plant development in Canada and internationally. He was a founding director of the Greater Toronto Airports Authority in 1992 and chaired the first planning and development committee of that board, which provided oversight in the construction of the $4.4 billion terminal complex at Toronto Pearson International Airport, completed in 2004. Additionally, he was co-founder and a founding director of the Borealis Infrastructure Fund in 1997, which is now owned by the Ontario Municipal Employee Retirement System.
Walker has worked in the financial services industry as an investment banker with Loewen Ondaatje McCutcheon, served on the board of directors of Sheridan College, and was president of the Canada-Sri Lanka Business Council from 1994 to 1997.
From 2012-17, Walker was managing director and a member of the investment committee for Kensington Capital Partners Limited, and has been on the advisory board since 2017. He was responsible for Kensington's infrastructure business. He has served on the board of directors of WaterTAP in the water technology sector and was chairman of U.S. Geothermal Inc. from 2003 until 2018.
Walker also has acted as a senior advisor to Falconbridge on the Koniambo Nickel Project, a $4 billion mine, smelter, power plant, and port project in New Caledonia. Currently, Walker sits on the Springfield College Board of Trustees and is a trustee of the Turneffe Atoll Trust, a non-governmental organization dedicated to protecting the coastal marine environment of the Turneffe Atoll in Belize.
Walker lives in Ontario with his spouse, Jane. He has two daughters, Hillary and Shelby.