Department
Parade of Classes
1950s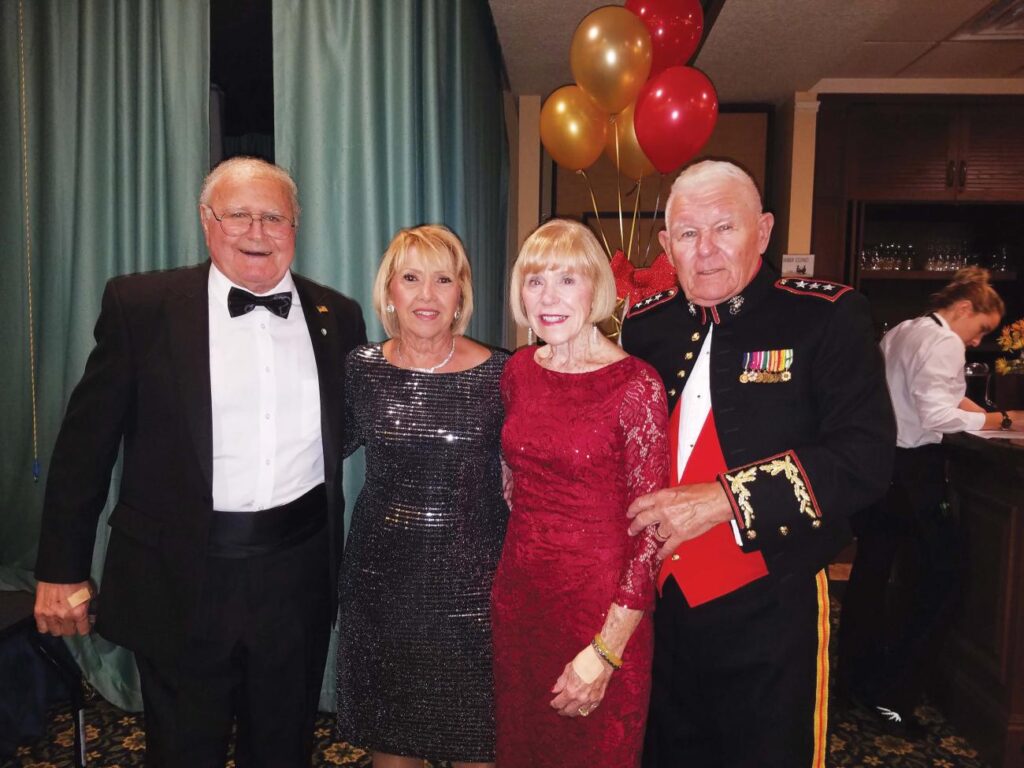 Jack Karl '57 recently was inducted into the Wareham (Mass.) High School Hall of Fame as a member of the 1950 Class D Championship Football Team. He was a sophomore end on the team that was undefeated (9-0) and the first undefeated team of any sport in the history of the high school.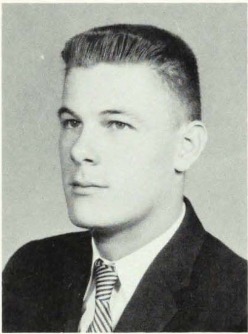 Former roommates Warren Swanson '58, Bruce Mason '58, and George Sylvester '58 were planning a usual get together when Swanson said he would have to reschedule because he was going to be out of town. When asked why, Swanson said that he was being honored by the United Soccer Coaches as the 2018 Coach of the Year. Swanson joined United Soccer Coaches as a student at Springfield College and has been a member since. After graduating from Springfield College, he became head soccer coach at Mitchell College where he led them to four consecutive National Junior College Soccer Coaches Association championship finals, winning two, and compiling a 99-32-4 record during his 12 years. He then coached at St. Bernard's High School (Montville, Conn.) for six years and gave them their first winning season. He was named the first vice president of the Connecticut Junior Soccer Association, where he coached for 16 years and never had a losing season. He received a Letter of Commendation by United Soccer Coaches in 1974. He was also inducted into the Mitchell College Hall of Fame and the CJSA Hall of Fame.
Art Stultz '59 recently retired after taking football statistics for 44 years at Essex Junction (Vt.) High School. He invented a system of taking data on twelve offensive parameters during the game and then compiled the statistics by a computerized program he and his son invented. He was featured on WCAX television, in Burlington, Vt., as a "Super Senior" for building and pin-striping street rod cars, his football statistics system, building and flying kites, and inventing an electric kite line winder. He added that he is an eleven-year survivor of pancreatic cancer. You are an inspiration, Art.
1960s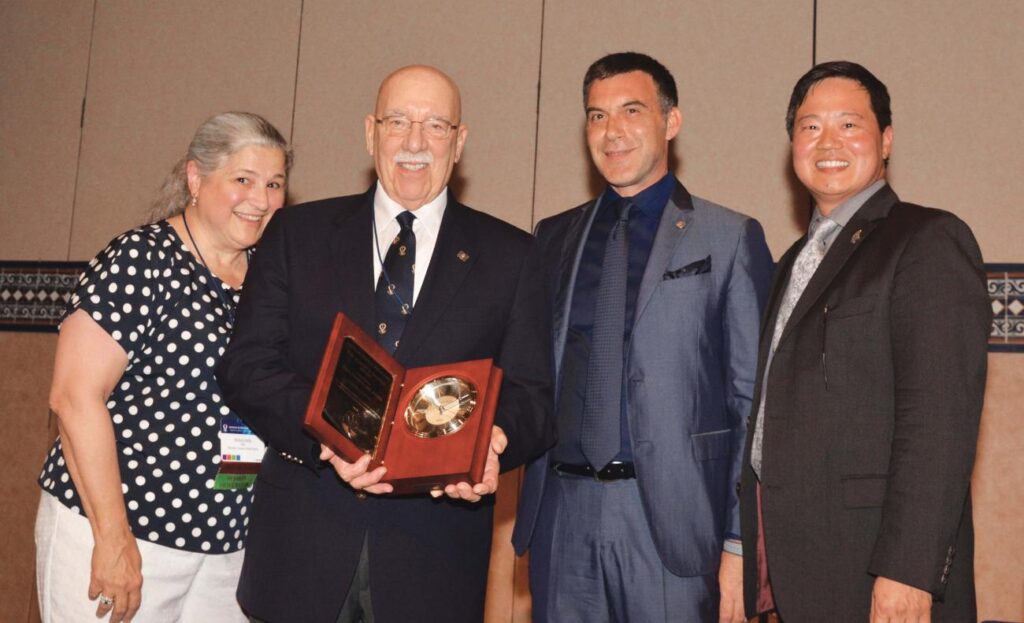 Paul Cianci '60, MD, FACP, FUHM, and emeritus professor of internal medicine at the University of California Davis recently was presented the Albert R. Behnke Award for his significant contributions to the field of diving and hyperbaric medicine. This honor is the highest award in the field, worldwide. He previously received the Spencer and Boerma awards for scientific and clinical contributions to the field. Dr. Cianci received his undergraduate degree at Springfield College, his medical degree at New Jersey College of Medicine (now Rutgers), and did his internship and residency at Oakland (Calif.) Naval Hospital. He served eight years on active duty in the U.S. Navy during the Vietnam conflict, providing care for sick and wounded U.S. Marines and served later as a U.S. Navy Reserves officer, serving as Western U.S. diving medical officer for all diving units west of the Mississippi.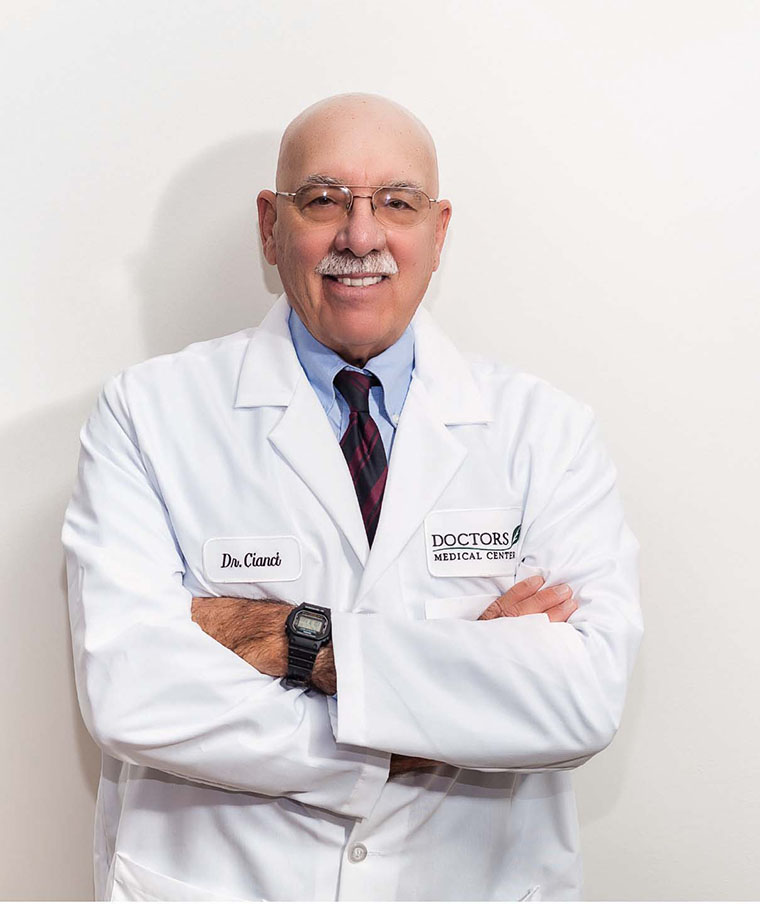 His significant contributions have been to the health, safety, and wellbeing of Naval divers, including development of emergency dive procedures for the onsite treatment and evacuation of U.S. Navy divers suffering from decompression sickness in remote sites. Additionally, he developed an off-the-shelf-system for delivery of onsite treatment with oxygen. Both of these were later disseminated to the entire fleet. He served as president of the Undersea and Hyperbaric Medical Society, and consultant to the Surgeon General of the Air Force, the Navy, the National Oceanic and Atmospheric Administration, and the State of California. He has lectured in North America, Central America, the Caribbean, Europe, the Middle East, and Asia. Dr. Cianci remains active in the field of diving and hyperbaric medicine in the San Francisco Bay Area.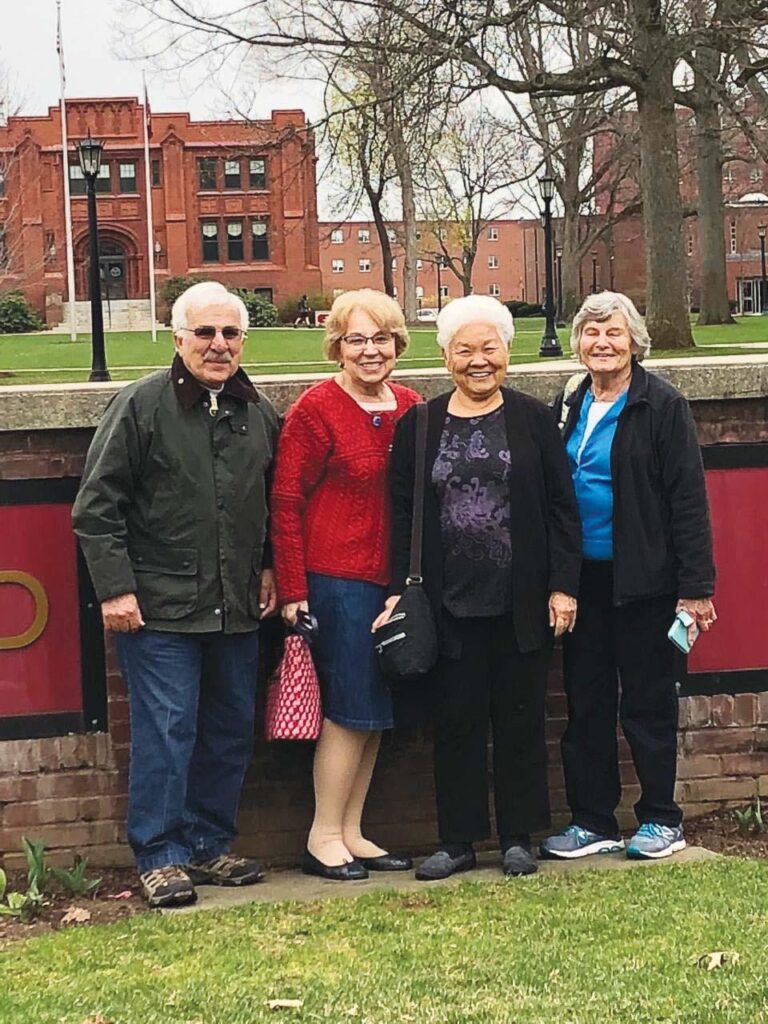 Dr. William Bosworth, G'61, received congratulations on his retirement from the U.S. Navy Reserves from the U.S. House of Representatives. In 1985, Dr. Bosworth and Naismith Memorial Basketball Hall of Fame Member Sam Jones co-founded Masters Basketball USA. The initial event was held in Jacksonville, Fla., as a program for basketball athletes with multiple-age divisions for adults 40-80 and has since grown into one of largest senior men's basketball events, with championship tournaments in Salt Lake City, Utah, Buffalo, N.Y., Chicago, Ill., and elsewhere, including a scheduled tournament in Finland next August. Dr. Bosworth played basketball as a student at the University of Tampa and continued playing while in the Navy and medical school. "I think Dr. Naismith would approve," Dr. Bosworth wrote. So do we.
Joe Schuhwerk '61 celebrated his 80th birthday with some former gymnasts, including Peter Bacon '65, Marty Butler '68, Tom Fontecchio '69, David Ellis '70, Dick Siebert '72, Kent Anderson '77, and Steve Posner, PhD, former Springfield College head gymnastics coach. Schuhwerk was a gymnast and soccer player at Springfield College. He later went on to coach and serve as athletic director at Braintree (Mass.) High School, where he won several state gymnastics championships.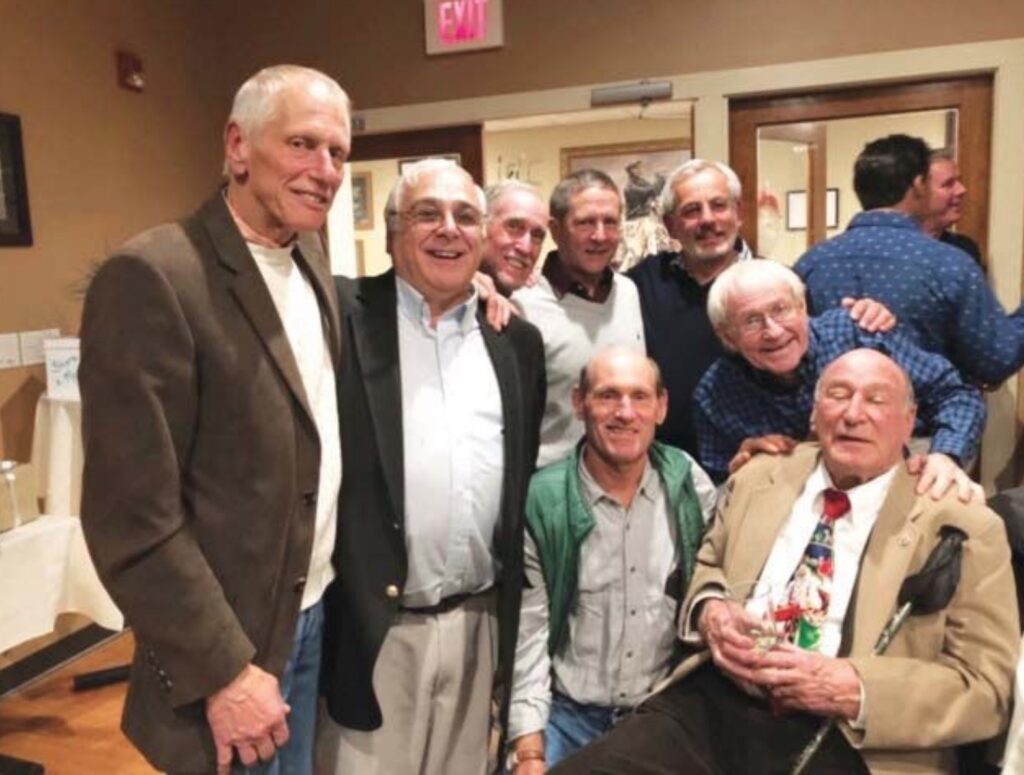 Dan Purushotham, G'69, PhD, shared with us that he was recently elected to the SHRM Foundation board. The SHRM Foundation is an affiliate of the Society for Human Resource Management (SHRM) and provides research-based human resource solutions for challenging inclusion issues facing current and potential employees, scholarships for human resource professionals, and opportunities for human resource professionals to make a difference in their communities.
The Riverdale Baptist (Md.) High School Baseball Team, whose assistant coach is Bob Surette '70, was ranked first among high schools in the country by USA Today and Baseball America in 2018, with a 32-1 Record.
1970s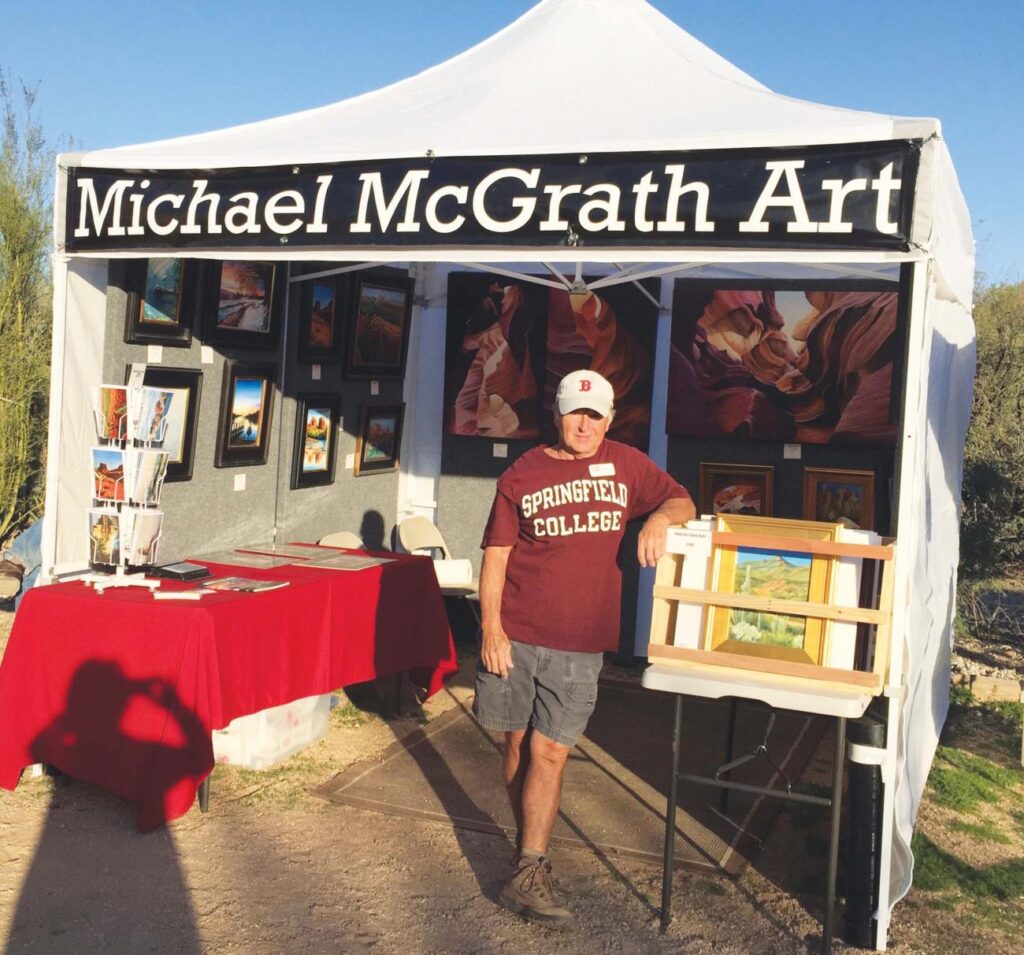 Michael (Mickey) McGrath '71 recently showed his work at the Hidden in the Hills Art Show in Cave Creek, Ariz., where he now lives after retiring from teaching and coaching at Assumption School in Millbury, Mass. He writes that, at a recent Springfield College Homecoming, he inadvertently set off the alarm while visiting the art building. He says, "It was great to be on campus. I still have one of my former students there."
Robert Fazzi, G'73, has been honored with the Healthcare Hero in the Lifetime Achievement category, according to BusinessWest (Springfield, Mass.) Forty years ago, he founded Fazzi Associates to make a real difference in healthcare by strengthening the quality, value, and impact of home care, hospice, and community-based services. He began his career at Downey Side, then became first director of the agency now known as the Center for Human Development. He recently sold Fazzi Associates to Mediware Information Systems, Inc. He will serve in an advisory role with Mediware, and is one of the founding board members of ElevatingHome, a new organization created to elevate the role, impact, and influence of the home- and community-based health-care field.
Last summer, Jeff Forman '75, G'76, presented a balance and postural stability training class at the American Massage Therapy Association National Convention. Forman has retired from De Anza College in Cupertino, Calif., where he was a full-time professor of physical education and adapted physical education and the massage program founder and coordinator.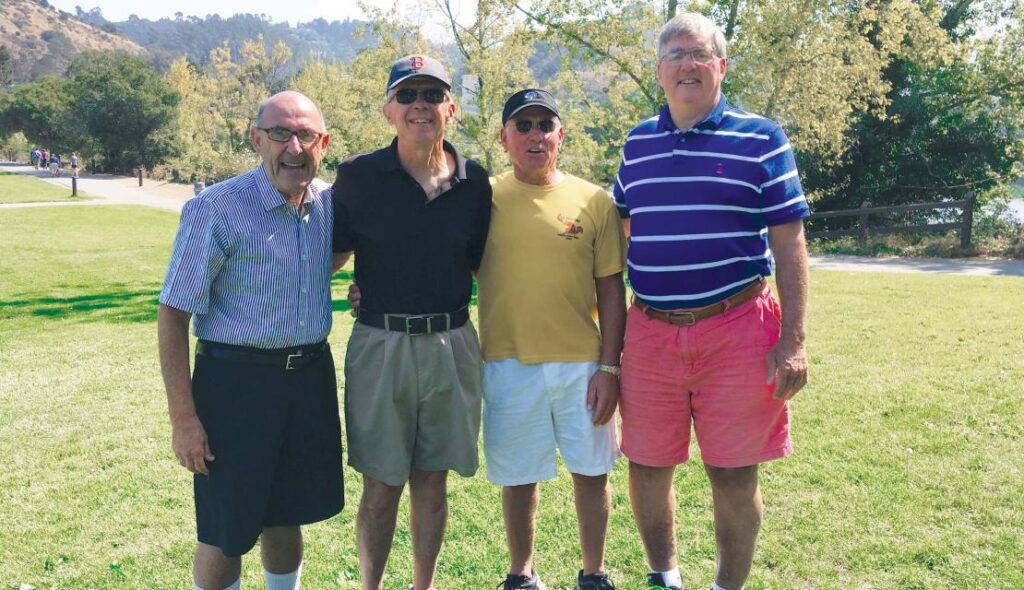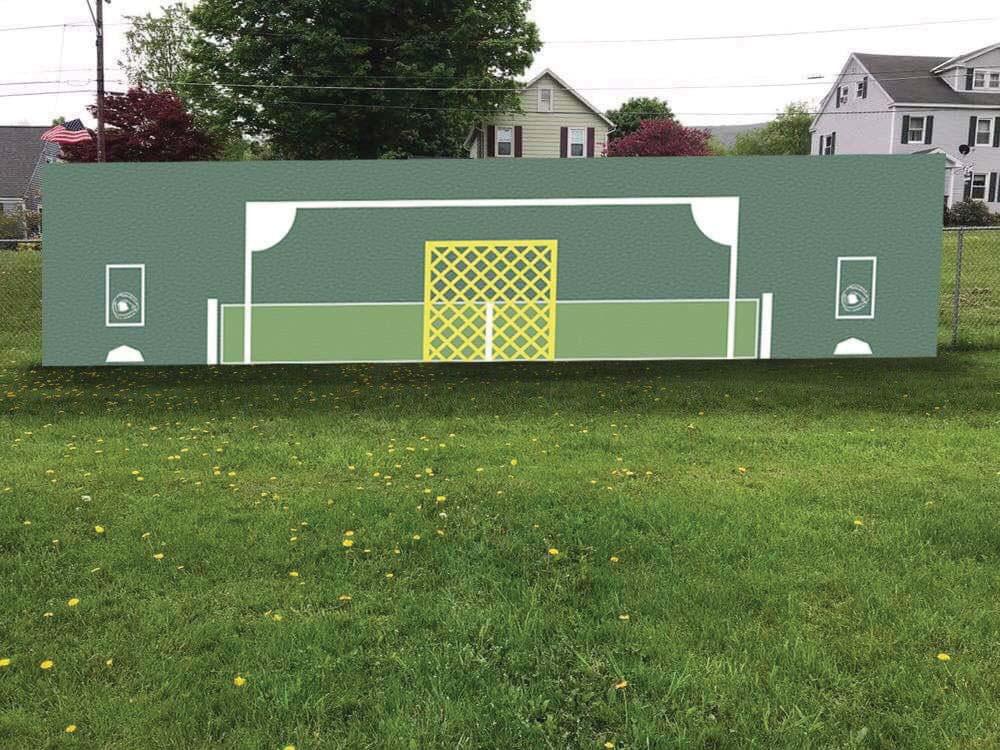 Dan Zulli '77, retired U.S. Air Force chaplain, published his first novel, Terror on Black Oak Ridge.
Jim O'Loughlin '78 has been named president and CEO of Aiken Medical Centers, according to the Augusta Chronicle (Augusta, Ga.)
Harris Foster '79 recently completed his third book, State of Grace. The work is a book of poetry about his life experiences. Foster moved to Florida in 2015 and is celebrating 36 years working in occupational therapy.
David Willette '79 has designed a multi-sport practice wall that is being installed in Brayton Park in North Adams, Mass. One person can practice certain segments of five different sports.
1980s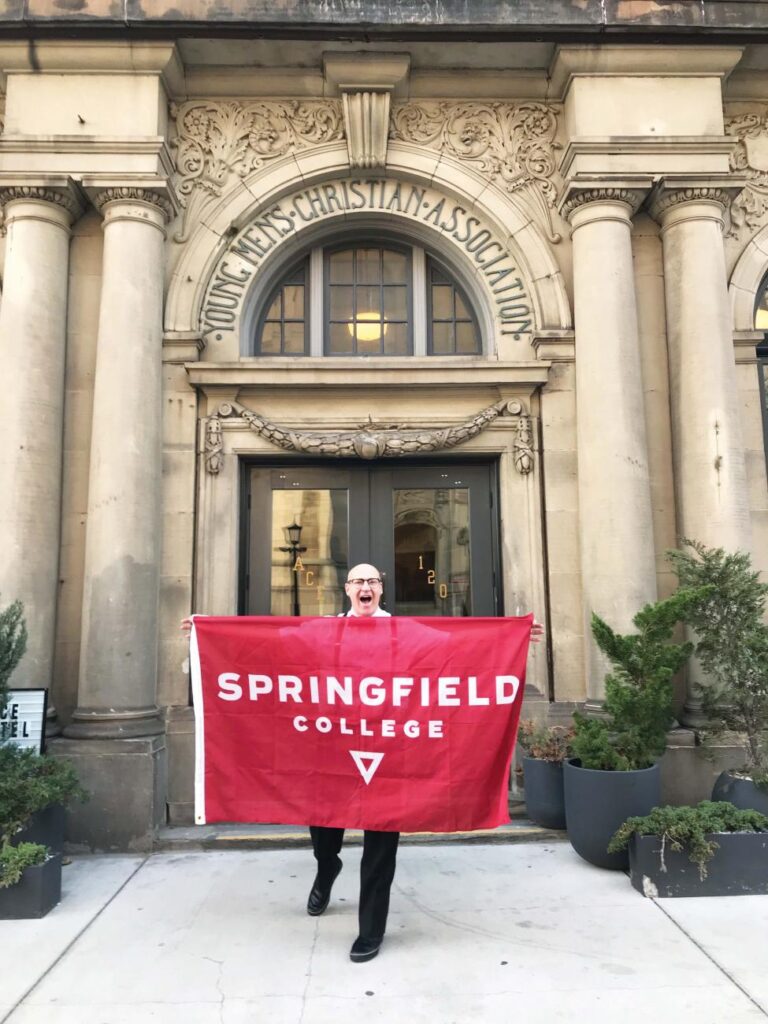 Ted Baumhauer, G'81, CAS'82, EdD, past alumni council president, recently performed two shows in the Pittsburgh Fringe Festival. The festival venue was the Ace Hotel in Pittsburgh's East Liberty district, which once was the YMCA.
Arnie Rosenbaum, G'81, of Massapequa, N.Y., was inducted into the New York Volleyball Coaches Association Hall of Fame class of 2018 in November. He retired after 25 years as a Francis Lewis High School physical educator, assistant principal, and athletic director, and continues to coach the girls volleyball team.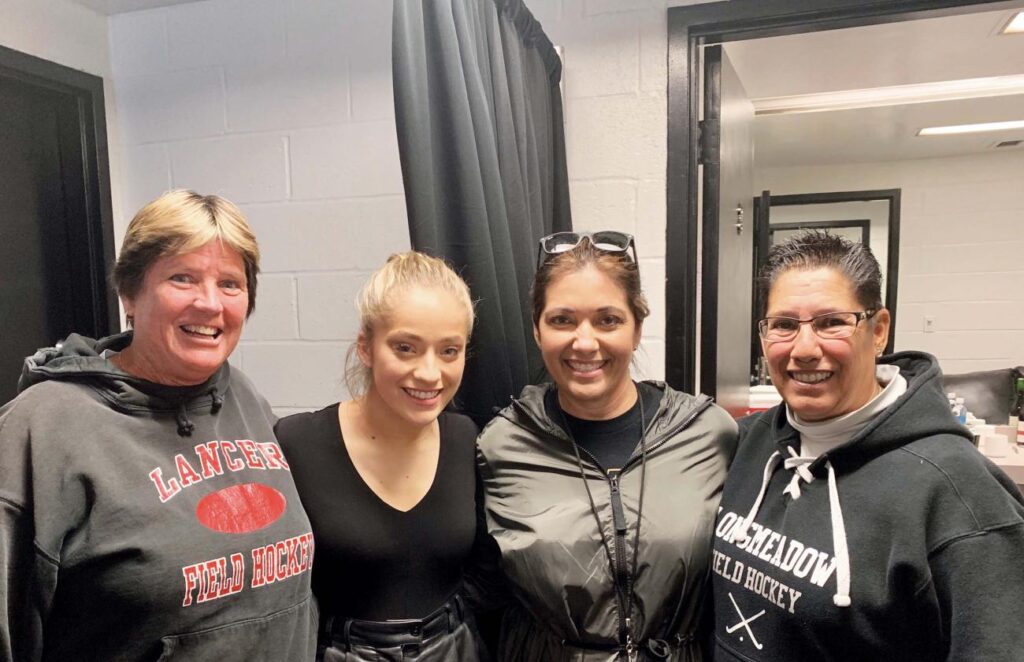 Ann Simons '81 and Beth Gutteridge '81 recently met Brynn Cartelli and her mom, Deb, after Brynn opened for Kelly Clarkson in Baltimore, Md. Brynn, winner of the 14th season of the televised American talent competition The Voice, played field hockey at Longmeadow (Mass.) High School where Simons is the varsity field hockey coach. Simons will coach her 39th season next fall.
Keith Strong '84, sales representative for The Graphic Edge, Betsy Jeffers Moquin '90, senior director of human resources for the YMCA of Central Massachusetts, and Sean Smith '14, manager, marketing services for the American Hockey League, recently came to campus and spoke to several of adjunct Instructor Pam Baran's business classes, sharing their experience with the next generation of alumni.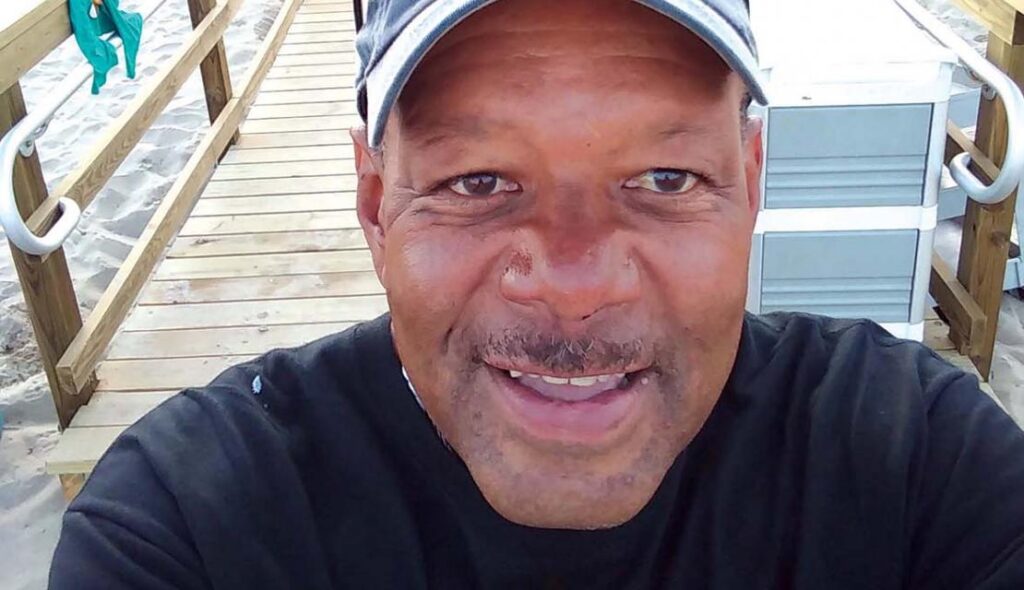 Jim Mitchell '83 is currently employed by VDC Solutions as its national enterprise sales manager, representing Verizon, AT&T, Vonage, and Centurylink. He volunteers with COACHES CARE, a nonprofit organization raising money for children with cancer in the tri-state area.
Shawn Ladda, G'85, EdD, professor of kinesiology at Manhattan College, was featured in a segment on Fox 5 WNYW. As an undergraduate, Ladda played on the women's soccer club at Penn State University. When the team could not get verification for varsity status from the university athletic director, Joe Paterno, they filed a Title IX lawsuit. Although the lawsuit was held up in courts for 10 years, the team eventually was granted varsity status at the start of the 1994 season. Ladda and her teammates were finally recognized and received honorary varsity letters at the 25th anniversary of Penn State women's soccer.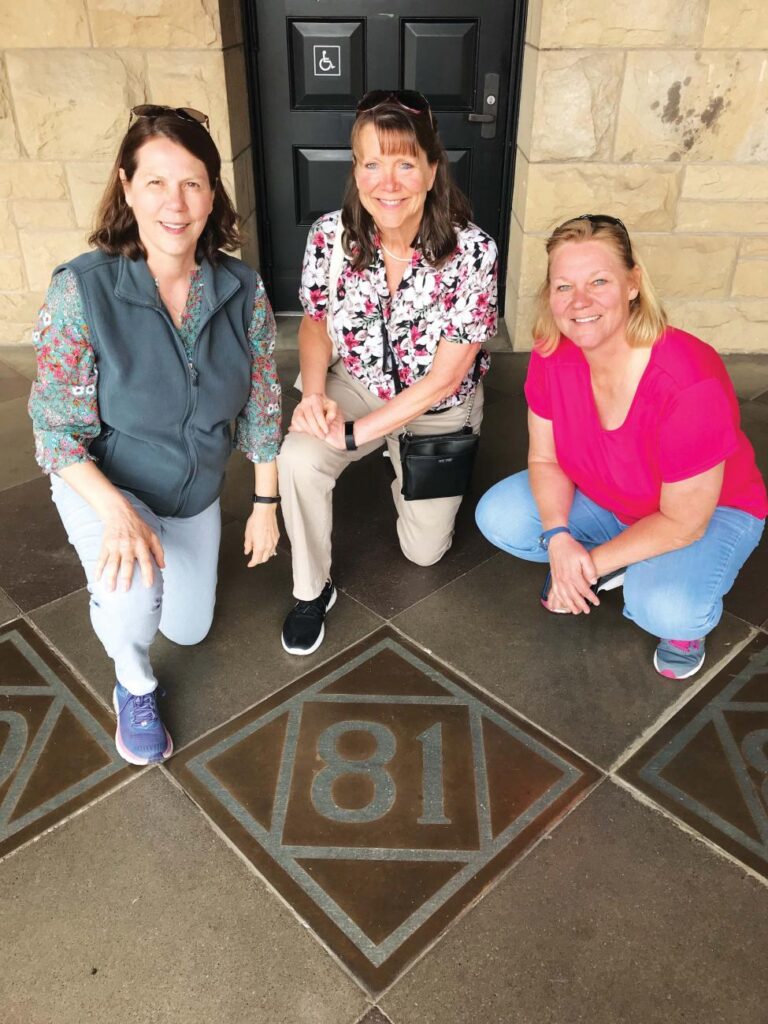 Marianna Marra Newman '85, certified therapeutic recreation specialist, released a DVD collection of original photographs called Journeyscape Design, curated to awaken the senses of individuals living with dementia and Alzheimer's disease. Newman also published a book, Own Hope: The Journey That Empowered Others. The book details her experiences working as the performing arts director for The Children's Village, which puts on an annual circus performed entirely by children in the organization's residential program for at-risk youth.
Patty Morey Walker '85 has been named program manager for Viability, in the Greenfield, Mass., office, according to The Recorder (Greenfield, Mass.). Viability works with individuals with disabilities and other disadvantages to realize their full potential.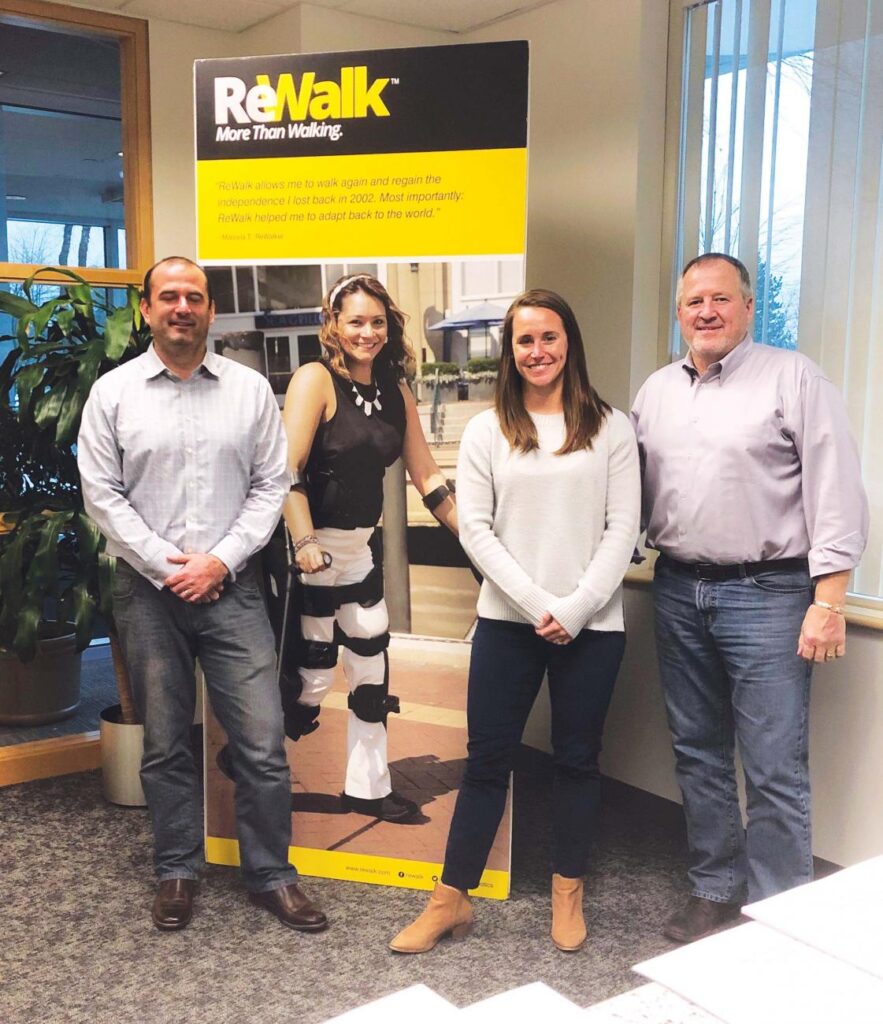 Joy Marx '86 and her husband, Bob, were honored as Co-business Persons of the Year by the Granby (Conn.) Chamber of Commerce. The couple met at Springfield College and are celebrating 30 years of marriage. They are co-owners of Landmark Tours & Cruises in Southwick, Mass. Bob Marx served as sports information director at Springfield College from 1980-86. Joy was recently elected president of the Granby chapter of UNICO Italian-American service organization.
Mary Koenig Godfrey '87, G'88, displayed her works of photography at the Anna Jaques Hospital art gallery last November, according to the Newburyport News (Newburyport, Mass.) Thirty percent of her sales was donated to the Anna Jaques Hospital Aid Association to help purchase equipment for the hospital.
Michael Nanartowich '87 has been teaching advanced placement biology and coaching boys varsity hockey at Hudson (Mass.) High School for 29 Years. During the time, he has amassed a 340-230-40 record and won four district titles, 16 Quinn Conference CHampionships, and one state title.
Vincent Penna, G'87, retired in January from the Massachusetts Trial Court after almost 35 years of state service. He began his career in 1984 as a social worker and investigator with the Department of Children and Families, was hired as a probation officer in 1986 with the Hampden County Juvenile Court, was promoted to assistant chief probation officer in 1998 and served in that capacity until 2013. He then was promoted to chief probation officer with the Franklin/Hampshire Juvenile Court. Penna received a Bachelor of Social Work degree from Western New England University and a Master of Education from Springfield College in 1987. "My career has been full and included many accomplishments," said Penna. "I am fulfilled knowing that I touched the lives of many children and families along the way." His retirement plans include travel, consultation, and teaching.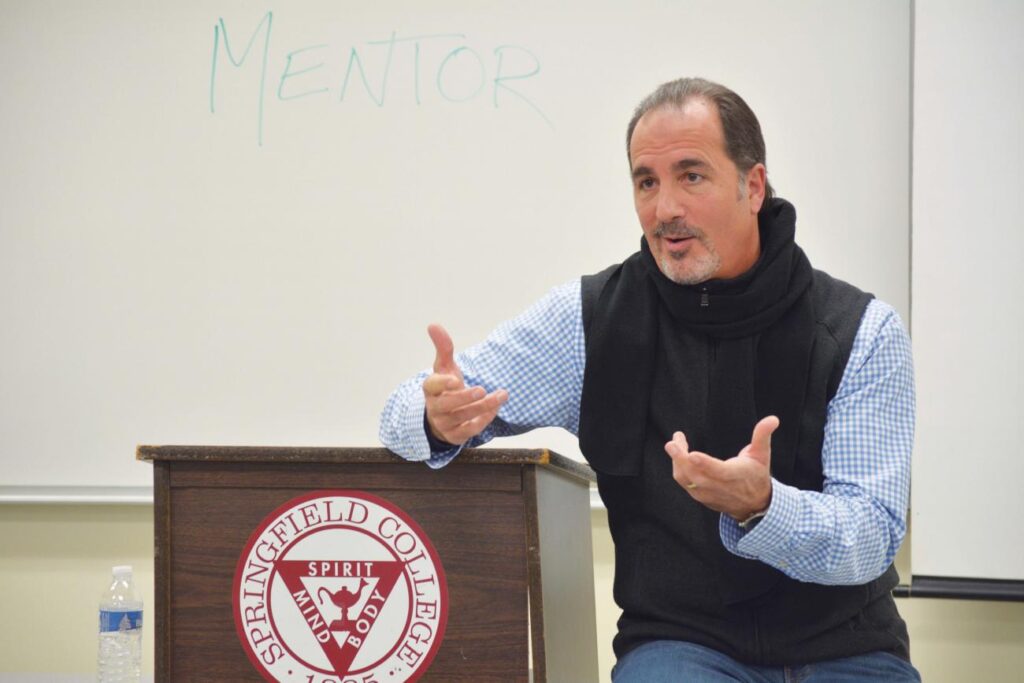 In January, Bobby Barkett '88 addressed students in Pam Baran's entrepreneurial studies class about the highs and lows of owning your own business, particularly the challenges of a restaurant. Barkett is owner of The Kitchen restaurant in Longmeadow, Mass.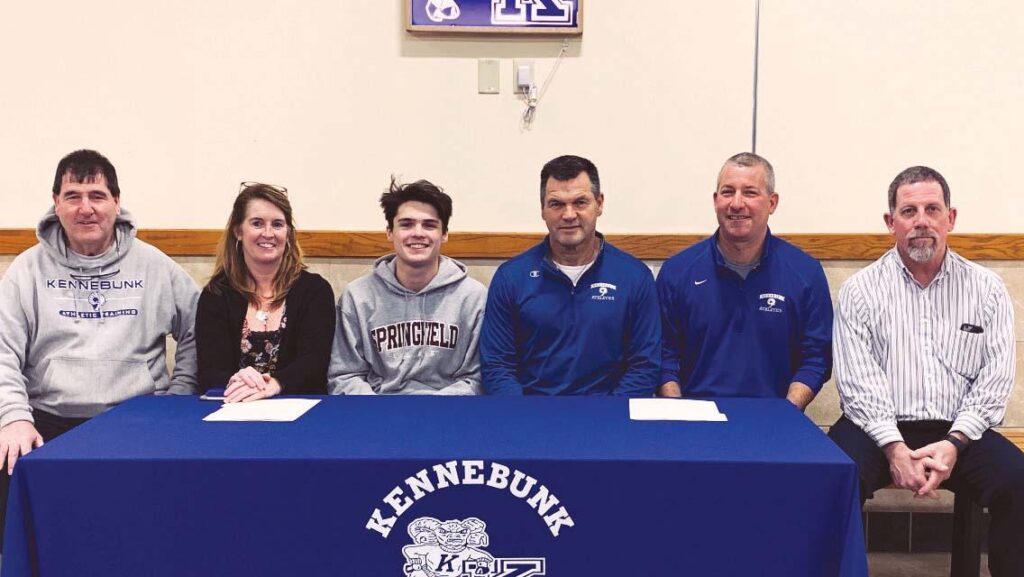 Tripp Bush, the son of Joe Bush '88 and Beth Rooney Bush '88, will attend Springfield College in the fall and will be playing football. Joe Schwartzman '92, athletic director at Kennebunk (Maine) High School where Tripp attends, recently held a ceremony for all Kennebunk High School athletes going on to play collegiate sport. In addition to Schwartzman, in attendance were Kennebunk's head football coach, Joe Rafferty '77; Tripp's mom, Beth Rooney Bush; offensive coordinator and Tripp's father, Joe Bush '88; Schwartzman; and David Mitchell '82, the "voice of the Rams." The Bush's daughter, Allie, is a graduate assistant with women's lacrosse.
Robert Doris '89 is the new technical director at Diamond Chemical Company, Inc. in East Rutherford, N.J.
1990s
Bill Wells '90 visited campus and spoke to advanced journalism and broadcast journalism classes. He is the recently published author of two books, Running for Rwanda and Uno.
Melissa Hodgdon '91 has become the winningest women's basketball coach at Wheaton College, according to the Boothbay Register (Boothbay, Maine). Hodgdon broke the record with her 208th victory last December. She has been head coach since 2003.
Jay Martin '91 became the first NCAA men's soccer coach in any division to reach 700 career wins. Martin, head soccer coach at Ohio Wesleyan University, reached this milestone with a 1-0 victory over Oberlin College. He is the winningest coach in NCAA Division III soccer history, with a 271-27-19 record in conference play and 26 conference championships.
Tim Moriarty '91 and his family stopped by Springfield College for a visit during the Thanksgiving holiday while traveling from Texas to New York City. Moriarty's son, who is a big basketball fan, was excited to visit the Birthplace and his dad's alma mater.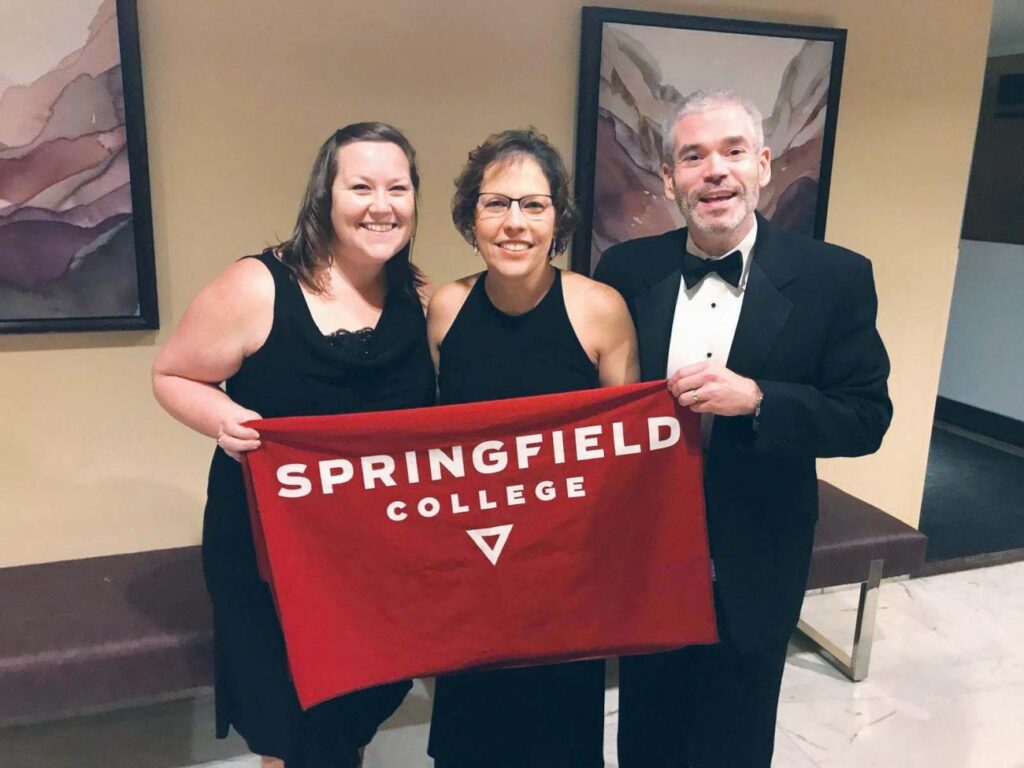 In his second year as head coach, Dave Moura '92 led the Dighton-Rehoboth Regional High School (North Dighton, Mass.) football team to the Div. 4 Super Bowl last November, according to the South Coast Today (New Bedford, Mass.).
Merylina "Ina" Santiago Asselin '92, G'00, was named the 2019 Massachusetts School Counselor of the Year by the American School Counseling Association. She also was selected 2017 Western Massachusetts School Counselor of the Year, and the Massachusetts School Counseling Association School Counselor of the Year in 2018. Santiago Asselin is a school counselor at Westfield (Mass.) High School. "The funnest part of this experience is being able to share this moment, not only with my family, but also with some SC alums." Asselin was joined by her friend and co-worker school counselor Kristin Puleo, G'05, and her 1988 NSO leader, friend, and mentor, school counselor Bob Bardwell '91. She says she is "forever grateful for my SC education!!"
Nancy Papagno Crimmin, G'92, is the 11th president of Becker College and its first woman president. Crimmin is known as the "students' president" because her long history in student affairs truly prepared her to put students first. Under her leadership, Becker has expanded programs and facilities. The College game design program is ranked third in the world by The Princeton Review. She also launched a three-year strategic plan, including new vision and mission statements for the school.
Matthew Joseph '93, EdD, had his first official book signing for his book, Power of Us. Joseph has been signed by Times 10 publication to write his next book, Lead Forward: Mentoring Tomorrow's Leaders. Joseph said his experiences at Springfield College with the Leadership Training Conference served as the foundation for his work and gave him a start in leadership. He recently was invited to speak at the 2019 Future of Education Technology Conference. Joseph is the director of digital learning, informational technology, and innovation at Milford (Mass.) Public Schools.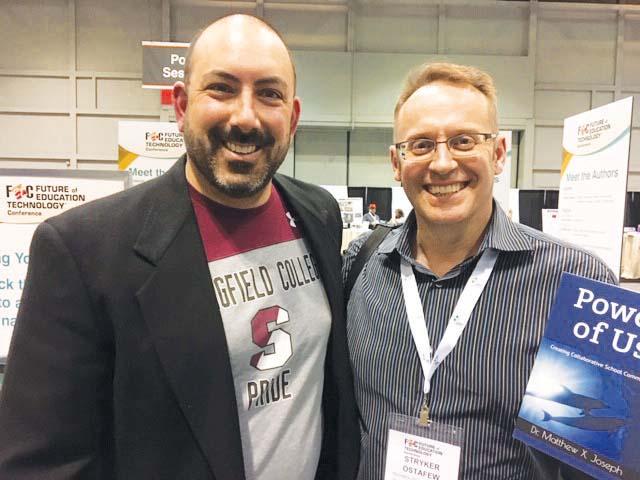 Bill Manchester '94, G'00, has been named head varsity coach of the Wilmington (Mass.) High School girls lacrosse team, according to The Daily Times Chronicle (Woburn, Mass.).
Hamline University has promoted Lisa Nordeen, G'94, to a new position of assistant dean for academic success and retention. Nordeen has been at Hamline University for nine years, including as coordinator of tutoring and academic skills and as director of academic success.
Ryan Cochrane '95 has been inducted into the East Lyme (Conn.) High School Sports Hall of Fame, according to The Day (New London, Conn.).
Elon University has promoted Tony Trisciani '96 to head football coach. Trisciani had previously served as the team's defensive coordinator.
Luanelly Iglesias '98 has been honored with the George I. Sanchez Memorial Award, given annually to an educator who promotes education for Hispanic children. Iglesias teaches in Rogers Park Middle School in Danbury, Conn.
2000s
Jose Cid '01, G'03, has started his own home health care company, Right at Home. The company will provide companionship, personal care, and transportation services to senior citizens in western Massachusetts. Cid has 12 years of experience in the health care and pharmaceutical industries.
Macalester College has named Donnie Brooks '02, G'08, its new athletic director.
Springfield Technical Community College has named Denise Hurst, G'04, its first-ever vice president of advancement and external affairs.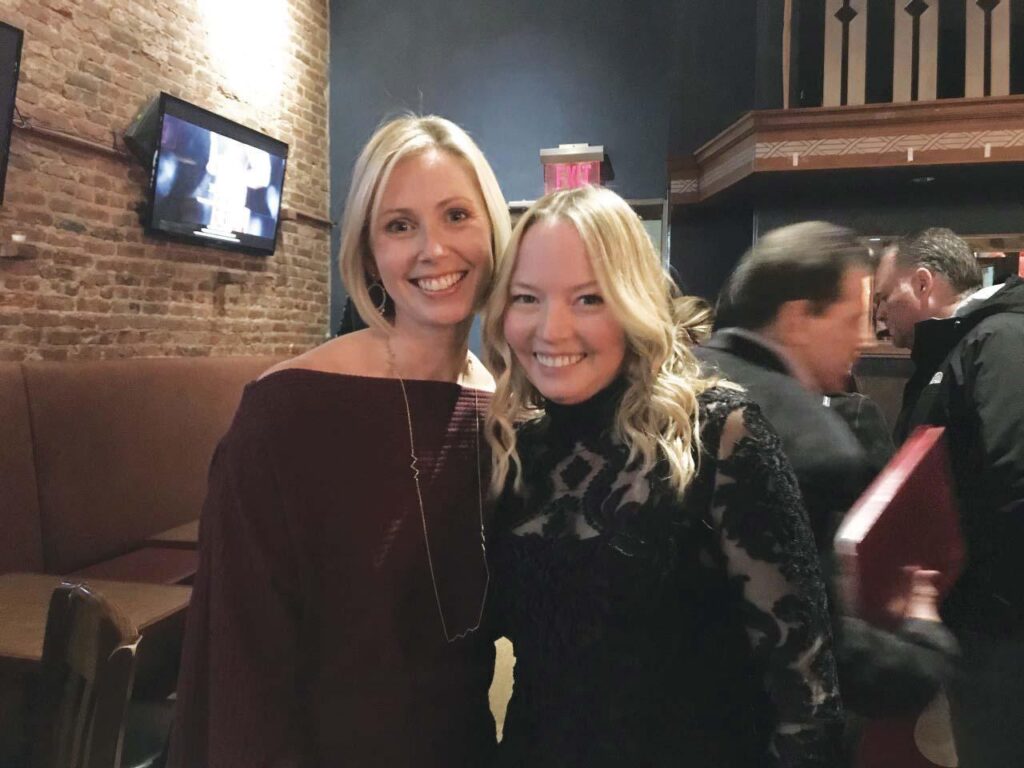 Jackie Burns Essex '03 has been nominated for the 2019 Leukemia & Lymphoma Society Woman of the Year. Essex has survived two battles with cancer and has partnered with Jamie Bartsch Jackling '03, G'06 to raise money for the Leukemia & Lymphoma Society.
Kerry Graue '03 has been named director, brand communication, for iHeart Media—New York Market. In this new role, Graue will be responsible for media relations efforts across all six New York iHeartMedia stations and their talent, along with the market's tent pole events and client activations. Congratulations, Kerry!
David McEttrick, G'03, shared with us that he is the recipient of the 2018 SAFE General Spruance Individual Achievement Award for recent outstanding contributions to aviation safety and survival training, which have contributed to the preservation of 
warfighter survivability. He received the 2018 Naval Air Warfare Center Aircraft Division Team Innovation Award for his role on the hypoxia training research and development team; leveraging science and technology in the development of an enhanced mask-on hypoxia training device that addresses Naval Aviation Enterprises number one safety issue, physiological episodes. McEttrick serves as the Marine Expeditionary Rifle Squad Operational Physiologist within Marine Corps Systems Command in Quantico, Va.
Joe Harasymiak '08 has been named the defensive backs coach at the University of Minnesota, according to the Bangor (Maine) Daily News. In January 2016, Harasymiak was the youngest head coach in Division I football when he was named to the post at the University of Maine football. He led the team to its first Football Championship Subdivision national semifinal appearance in school history. Additionally, he was named American Football Coaches Association National Coach of the Year in Football Championship Subdivision ranks.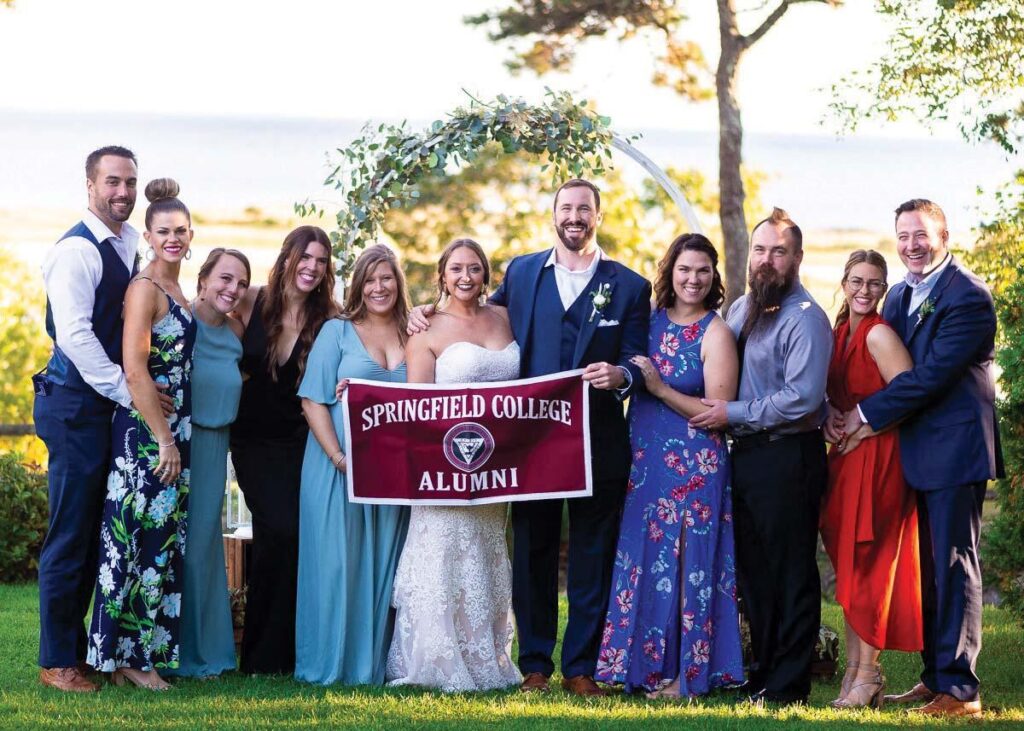 Paul Lepak '08 will bring yoga and meditation to his physical education classes at South Elementary School in Windsor Locks, Conn., according to the Journal Inquirer (Manchester, Conn.) Lepak was given a grant from Fund for Teachers to design his own professional development and travel experience to bring something new to his students. Lepak began researching yoga and meditation programs around the world and found a retreat in Thailand where he will spend nearly two weeks of practice. He hopes that the program will be beneficial for students who are not typically into sports.
Chris Okerblom '08 shared with us that he has been honored with the 2018 SHAPE Maryland Simon A. McNeely Award. The award is presented to those individuals who have demonstrated active involvement in school and community affairs, along with outstanding teaching and service in the field of physical education. Okerblom is in his 11th year of teaching physical education in Wicomico County, Md. Keep living that Humanics mission, Chris!
Sarah Garneau '09 and Patrick Armstrong '09 were married October 12, 2018. Joining the festivities were Jay Hurlock '09, Corinne DeJoseph '11, G'13, Jennifer Zguro Neseralla '09, Ashley Taylor Smith '09, Sarah Izzo Morin '09, Sarah, Patrick, Kate Breuninger Adams '09, G'11, Mike Adams '09, and Karissa Pastyrnak Raynor '10, G'12.
2010s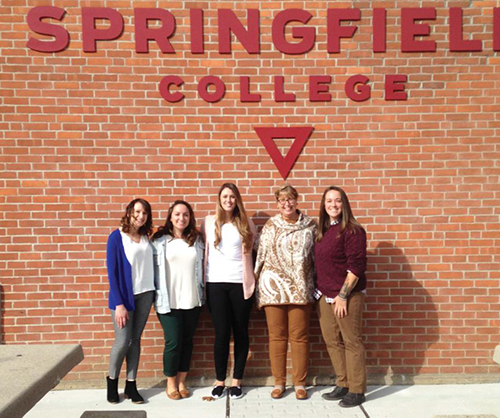 Donald T. Schug III '10, a member of the New York State Police, recently completed a training course in traffic crash reconstruction put on by the Institute of Police Technology and Management, University of North Florida. He also received a certificate for successful completion of the 40-hour training course in at-scene traffic crash/traffic homicide investigation at the New York State Police Academy in Albany, N.Y. Trooper Schug is a member of Troop D stationed in North Syracuse, N.Y.
Vicki Mitchell Williams '10 was married to Ryan Williams in Oceanside, Calif., on Nov. 10, 2018.
Rachel Keyworth '11, G'14, assistant professor of recreation management and therapeutic recreation, hosted four alumnae, all graduates in therapeutic recreation, to chat with a group of students in her introduction to therapeutic recreation class.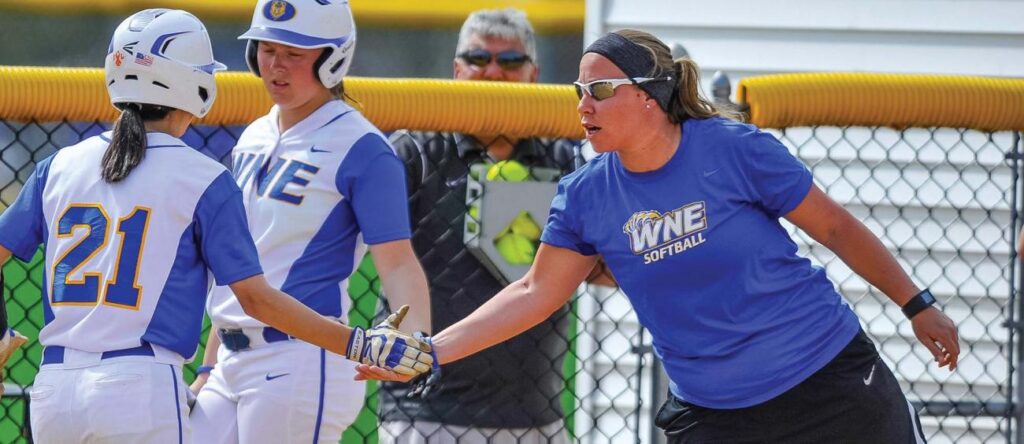 Amanda Novak '11, G'13 became head softball coach at Western New England University in July 2018 after seven years as the assistant coach, during which she played a key role in recruiting and evaluation of potential student-athletes, game and practice planning, and skill development. Novak was a four-year starter at first base and as the designated player at Springfield College, helping the Pride reach the championship game of the New England Women's and Men's Athletic Conference (NEWMAC) Tournament her junior and senior seasons. She is assisted by pitching coach Michelle Wlosek '10, a standout performer for the Pride softball program who earned NEWMAC Player of the Year and NFCA All-America honors as a junior, and NFCA All-New England and ESPN The Magazine Academic All-District accolades following her senior campaign.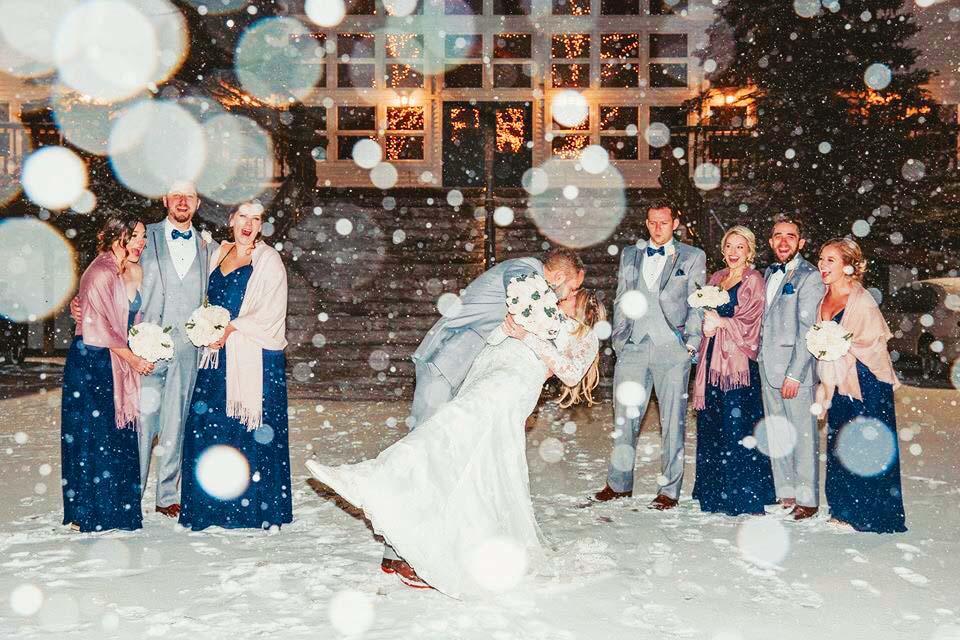 Sandra Olan-Martell, G'11, Natasha Polite, G'17, and Shelby Sharpe, PhD '09, were named InSPIRED Fellows and aMAzing Educators by the Massachusetts Department of Elementary and Secondary Education. The fellowship is a highly selective opportunity for current teachers to recruit students from target communities at the high school, community college, or undergraduate level into the teaching profession. The goal is to increase racial and ethnic diversity of the teaching workforce. Olan-Martell works in school counseling at Roger L. Putnam Vocational and Technical Academy in Springfield, Mass. Sharpe teaches algebra and AP statistics at Springfield (Mass.) Central High School. Polite teaches math and science at Springfield (Mass.) Public Day Middle School.
Staci Andrews Drewson, G'12, PhD '15, shared that she was honored as the 2019 NJAHPERD Higher Education Teacher of the Year. Congratulations Staci!
The University of Montana Western announced that they have hired Dave Glass '13 as their assistant athletic director.
Jesse Hinman '13and Jourdan Vatalaro '13 were married on January 19, 2019 in winter storm Harper in the Adirondacks.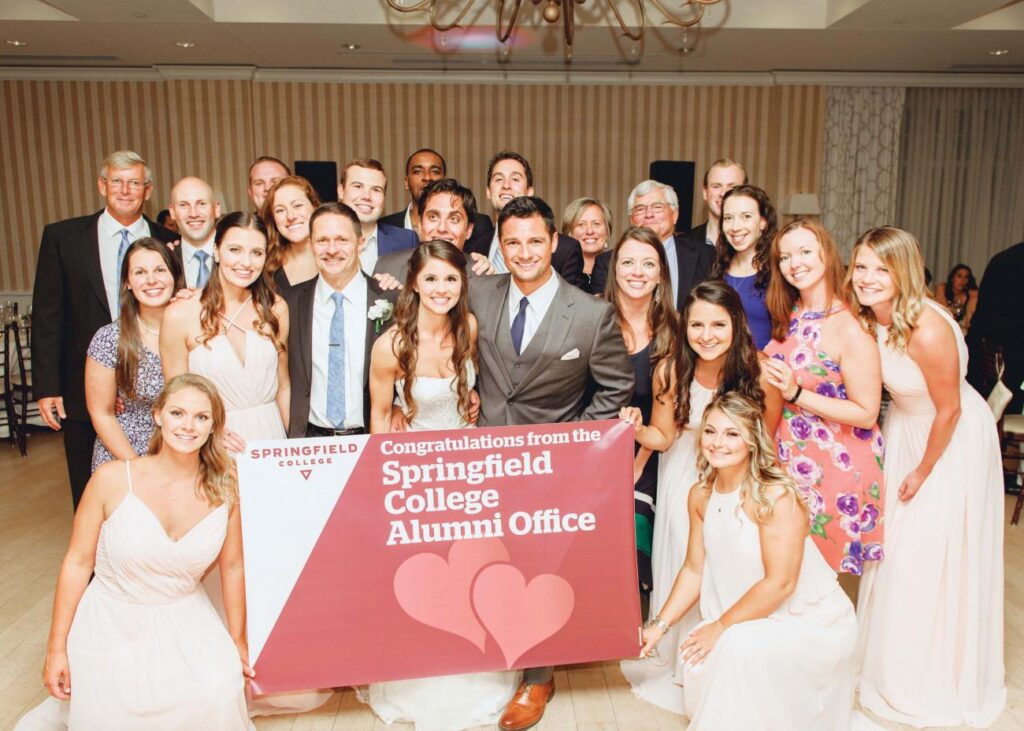 Deanna Avdoulos Caparrotta '15, G'16, and John Caparrotta '13 were married on September 9, 2018.
Ethan Grossman '13 and Annie Bridson Grossman '13 celebrated their wedding on Sept. 22, 2018.
Justine Siegal, PhD '13, was featured in an article in The Republican (Springfield, Mass.) about the organization she founded, Baseball for All. Siegal, who played baseball in high school and coached at the college and professional level, wants to end the stereotype that girls cannot play with boys. Her message is that girls deserve a chance to play. Siegal was the keynote speaker at the Western Mass. Baseball Hall of Fame sixth annual induction banquet. Siegal is a member of the class of 2019, its first female member. In 2002, she formed the Sparks, the first all-girl team to compete in a national boys baseball tournament. In 2009, she became the first base coach for the Brockton Rox of the independent Canadian-American Association, making her the first female coach of a professional men's baseball team. In 2011, Siegal became the first woman to throw batting practice for a major league team, the Cleveland Indians. In 2015, the Oakland A's hired Siegal as a guest instructor in their Arizona Instructional League camp, making her the first female coach employed by a major league team.
Riley Fake '15, DC, recently started a new job at Milton Chiropractic and Rehabilitation in West Roxbury, Mass. Fake says she was an applied exercise science major with a concentration in strength and conditioning and on the women's basketball team when she "was first introduced to chiropractic during [her] senior year by Dr. Steven Windwer, a dedicated supporter of the SC Women's Basketball team, and father of Lexi Windwer (SC Basketball Alum, and Physical Therapy student)." He invited her to shadow him and his colleagues at Milton Chiropractic in Quincy, Mass. She graduated from New York Chiropractic College in November 2018, with an advanced certification in sports science and human performance and certification in RockTape basic and performance techniques. She says, "Found my calling in life at Springfield, and I feel more than prepared to treat patients."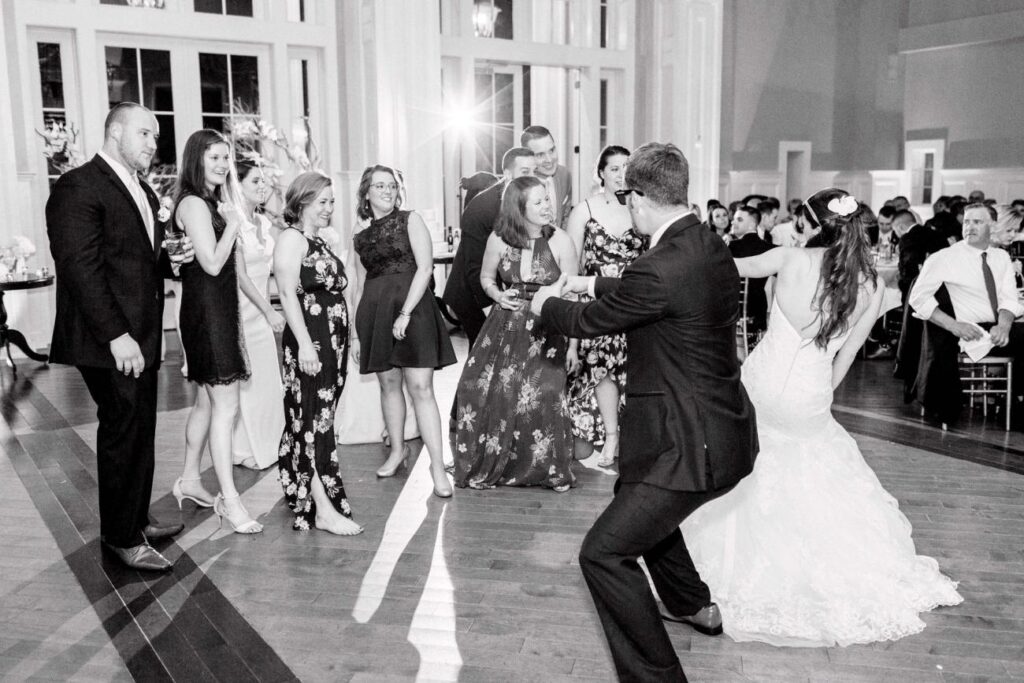 Melissa Milich O'Rourke '15and Ryan O'Rourke '15 were married on May 25, 2018, in White House Station, N.J.
Katie Gill '16 has been named head varsity field hockey coach for Mark T. Sheehan High School in Wallingford, Conn. according to The Record Journal (Meriden, Conn.).
Jon Reidy '16, athletic trainer at Wake Forest Baptist Health; Ariel Zaleski '14, athletic trainer at Novant Health; Ej Occhiboi '12, former athletic training major and current physician assistant resident at Duke Hospital; and Lauren Holt '17, graduate assistant in athletic training at UNC Chapel Hill, got together during the 5th Matthew Gfeller Sport-Related Neurotrauma Symposium in Chapel Hill, N.C.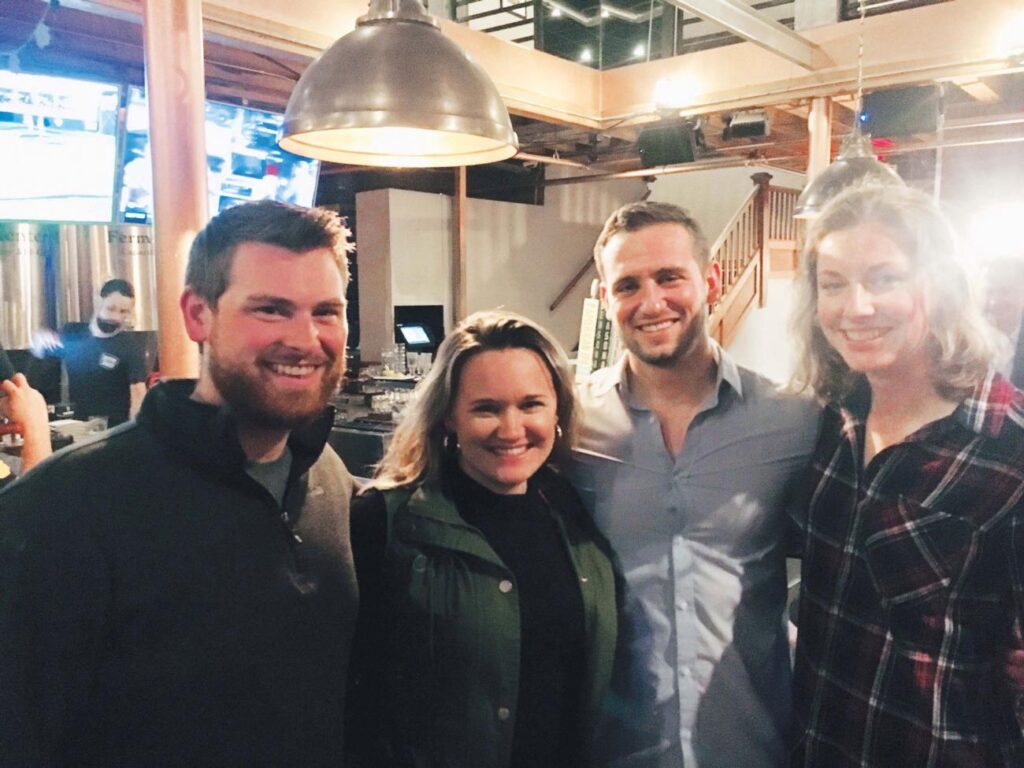 Jonathan Reidy '16 and Samantha Heery Reidy '15 were married on June 16, 2018. Many friends and generations of alumni were in attendance, including: Kevin Agostini '16, Ellen Reidy '88,G'89, Elisa Graf '16, Patrick Rojas '15, Ariel Zaleski '14, Carly Elkin '16, G'18, Jeffrey Doran Jr. '15, CJ Harper '16, McKenzie Babb '16, G'17, Samantha Doran '14, G'16, Samuel Cooke '16, G'17, Peggy Price '56, Walter V. Price '54, Dylan Kessler '16, Peter Price '86, Calvin Cooper, Robert Salvagio '15, Samantha Parziale '16, James Warner '15, Harrison Elias '16, Kelsey Lund '16, Chelsea Ammerman '15, Tyler Toccio '16, and Fahad Al Aqueel '17.
Tyler Stratton '16 recently worked at the American Hockey League (AHL) All-Star Classic in Springfield, Mass. Stratton is the assistant athletic trainer for the AHL's Springfield Thunderbirds, top affiliate of the NHL's Florida Panthers. As a student, Stratton could often be found wearing a one striper as part of the Alumni Relations Reunion Weekend student staff.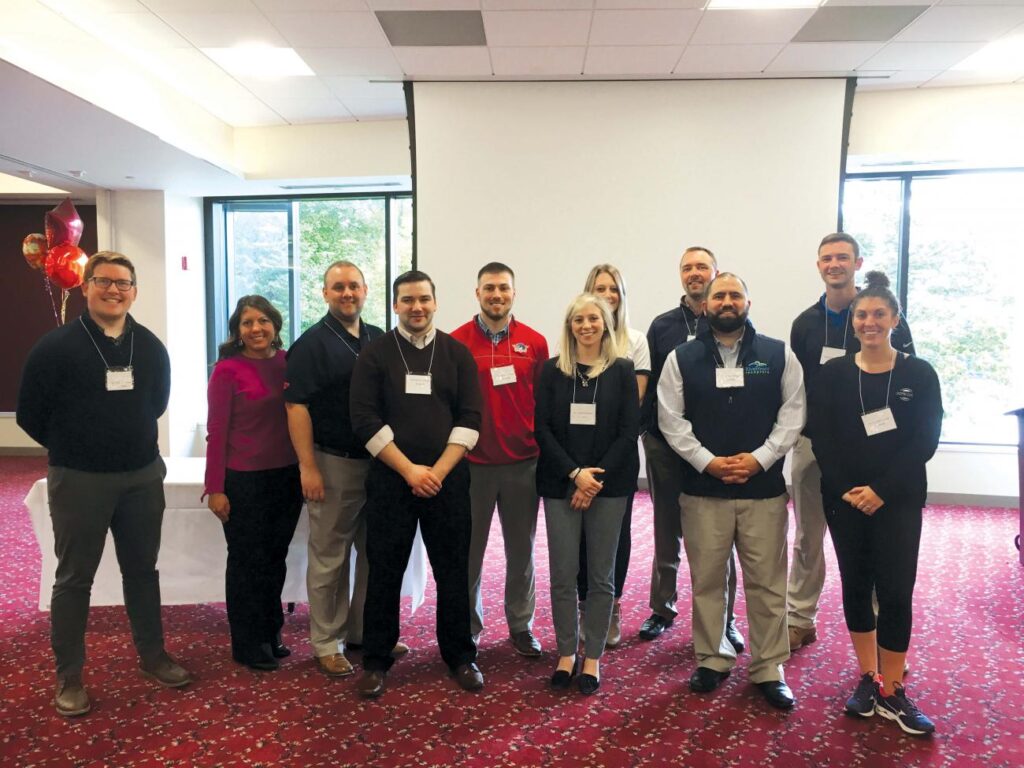 Numerous alumni attended the October internship and career networking fair hosted by the Career Center, including Logan Mullen '17, of NESN; Erin Friedman '99, director of YMCA relations;Kyle Abad '16 andMatt DiBona '13, of the Hartford Yard Goats; Drew Supernor '14, of the Springfield Thunderbirds; Andrea Butler '11, of Unum; Jordyn Moquin '17, of MassMutual; Greg Leonard '01, of XL Center/Spectra; Josh Urrutia '05, of Riverfront Recapture; Pete Baranski '15, of Travelers Championship, and Danielle Kireyczyk G'14, of Roots Aquatics & Fitness Center.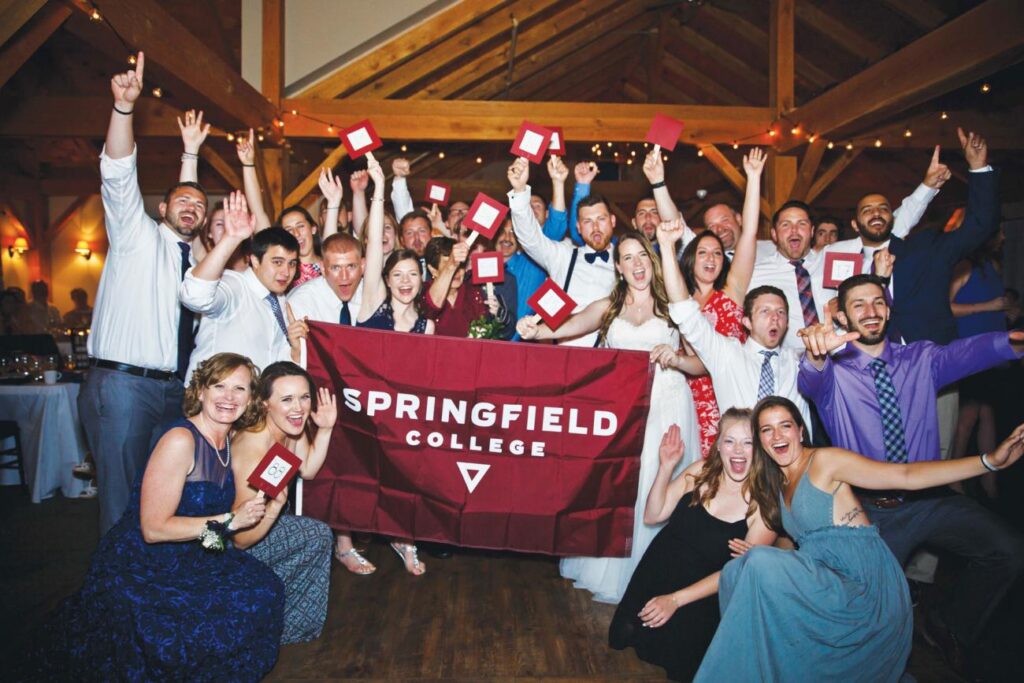 Greg Mager '17 recently graduated from the Winston Salem Police Academy. Congratulations, Greg!
Jordan Wilcox '18 has signed with the semi-professional football team the Southern Vermont Storm. His senior year at Springfield College, Wilcox was named to the NEWMAC All-Conference First Team, the College Sports Information Directors Association of America (CoSIDA) Academic All-District and All-America teams, a finalist for the Gagliardi Trophy, and NEWMAC Offensive Athlete of the Year.