BACK WHEN SHE WAS A CANDIDATE for the presidency of Springfield College, one of the first commitments that Mary-Beth A. Cooper, PhD, DM, made was to build strategic partnerships that would support and sustain the campus and the surrounding community, enhance and promote the Springfield College profile locally, nationally, and internationally, and provide unparalleled opportunities for students.
In the past six years, she has delivered.
"President Cooper has been able to use partnerships strategically to help us innovate in some very creative ways," says Vice President for Institutional Advancement Kathleen Martin, G'97, DPE'99. "When we think about all of the successes she has had as a president, one of the things that jumps out is partnerships. She has been able to innovate in an industry that doesn't always like innovation, both by initiating new, emerging alliances and by reinvigorating longstanding, traditional partnerships. These collaborations have been transformational for the College but also for the organizations with whom we're partnering."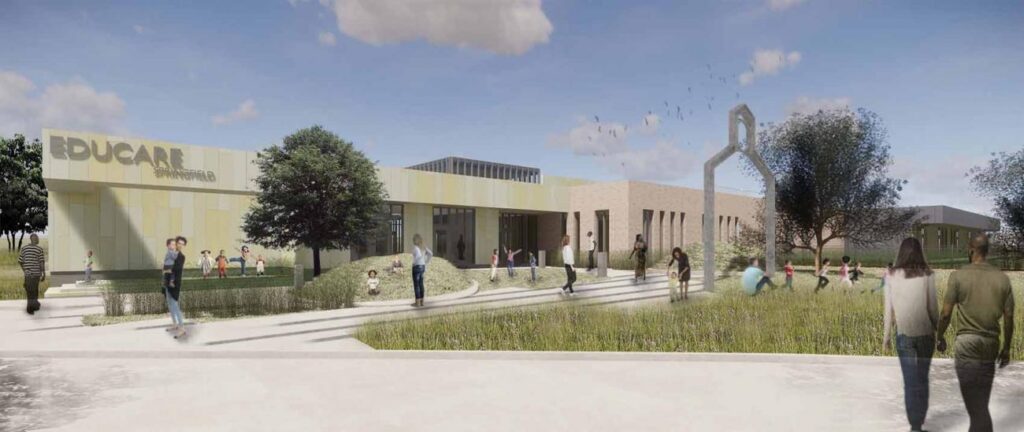 "Whether it be student teaching, or social workers doing work with families, or faculty who are doing research, there are just an unbelievable multitude of opportunities for synergies and partnership across this project."

Mary Walachy, executive director of the Irene E. and George A. Davis Foundation
Such partnerships are deeply embedded in the DNA of Springfield College. From the earliest days as a training ground for YMCA professionals to its current role as a leading institution of higher education in an array of disciplines, Springfield has always thrived on teamwork. During the past six years, those roots have flourished anew.
"With potential partners," says Executive Director for Corporate Partnerships John A. White, "we like to ask, 'what do you really need? Where are your gaps and how can we fill them?' And, of course, we're also thinking about how partnerships can help the College. Does it enhance our brand? Does it create opportunities for our students with internships, scholarships, jobs, or just experiences and opportunities? And does it generate revenue?"
Though many partnerships are by design, some of the best emerge through serendipity. One of the newest collaborations arose from an accident of geography—and an alignment of values. When Educare Springfield was seeking a site for its innovative early-childhood education program, the nonprofit reached out to Springfield College to ask about building the new site on land the College owned. Seeing a chance to build value for Springfield College students while helping the local community, Cooper seized the opportunity.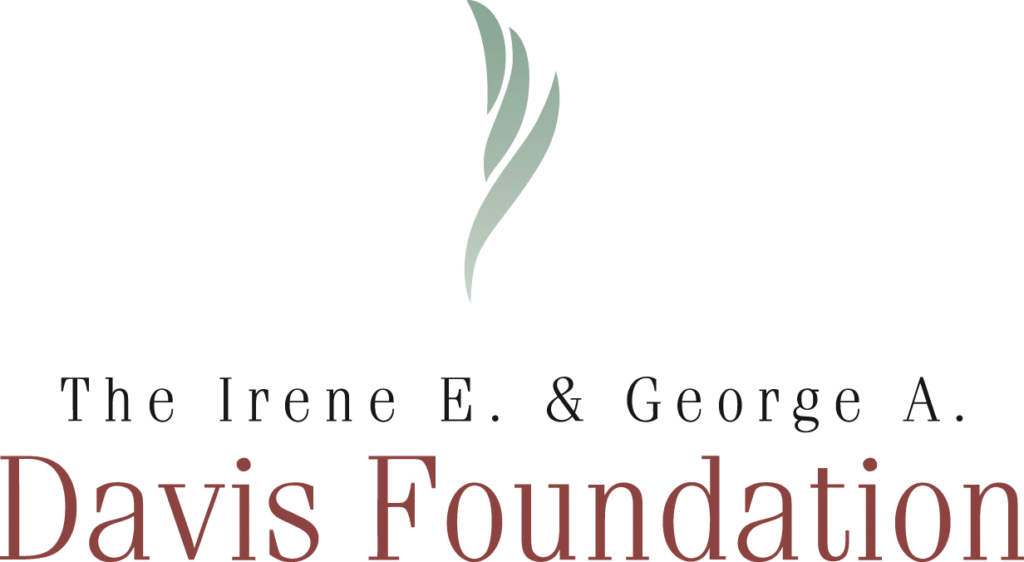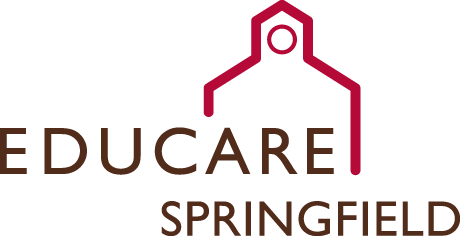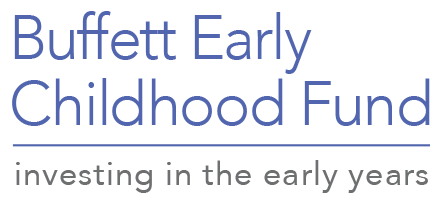 According to Mary Walachy, executive director of the Irene E. and George A. Davis Foundation, which partnered with Springfield College, the Buffett Early Childhood Fund, Holyoke-Chicopee-Springfield Head Start, and the Ounce of Prevention Fund to inaugurate the new center, "President Cooper embraced the project and immediately pledged her commitment to working with us. She rallied the troops, championing this project to Springfield College, to its board, and to its staff, through her leadership, her enthusiasm, and her commitment. She recognized that this would be of great value first and foremost to kids but then also to the city and to the College as a training facility for students."
The nonprofit Educare program seeks to bolster educational success nationwide for children in financially disadvantaged and underserved populations. At the same time, Educare aims to train teachers in best practices for early childhood education and to share expertise with educators, researchers, and policymakers. As such, Walachy says, it is an ideal partner for a college like Springfield.
"We've already had several meetings with Springfield College faculty across a number of different disciplines," Walachy says. "We've talked with the physical education department, the education department, the social work department, and others about how we can work together to both enhance the program and opportunities for local kids and their families but at the same time serve as a place where students and faculty at Springfield College can come and improve their practice. Whether it be student teaching, or social workers doing work with families, or faculty who are doing research, there are just an unbelievable multitude of opportunities for synergies and partnership across this project."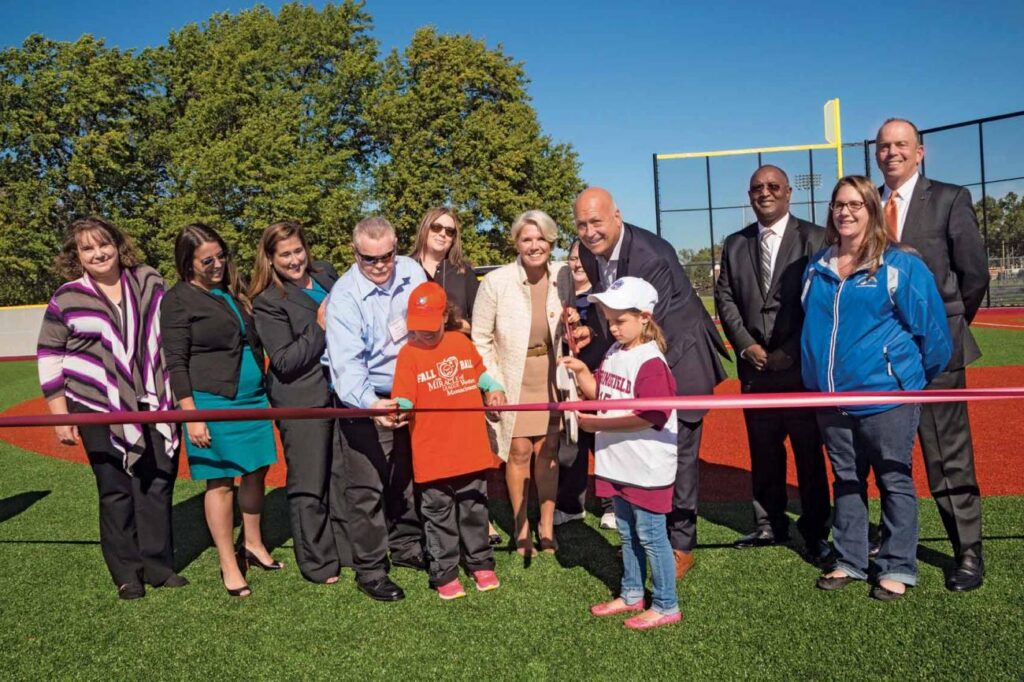 Mary-Beth Cooper is the kind of leader we seek in a partner. Following the completion of the field we asked her to serve on the board of the Cal Ripken, Sr. Foundation, where she has proven to be a very effective board member."

Cal Ripken Jr. of the Cal Ripken, Sr. Foundation
Several years ago, Cooper saw similar possibilities in a partnership with the Cal Ripken, Sr. Foundation and, in 2017, the College and that foundation partnered to create an intercollegiate baseball field with an adaptive, wheelchair-accessible baseball field, known as the ability field, to be enjoyed by athletes of all abilities, including those with special needs. Referred to as the "Springfield Model" by the foundation, the field is the first of its kind on a college campus and includes an artificial turf field, bullpens, batting cages, a new grandstand, a new scoreboard, and a sound system that serves both the adaptive and the Springfield College team fields. The ability field, located in right field, has a compact infield and bases that are level to the ground to accommodate players who use canes or wheelchairs. The project aligns closely with the missions of both Springfield College and the Cal Ripken, Sr. Foundation.
"When Springfield College first proposed building a field with us, we were uncertain that it was a good match. After all, it wasn't our model," said Cal Ripken Jr. "Then our staff met Mary-Beth Cooper and we realized this was a perfect project … a college dedicated to service and a foundation that provides facilities where that service can be delivered. Mary-Beth Cooper is the kind of leader we seek in a partner. Following the completion of the field we asked her to serve on the board of the Cal Ripken, Sr. Foundation, where she has proven to be a very effective board member."
According to White, the youth development park at Springfield College is a one-of-a-kind facility.
"Our college team plays on a major-league size diamond," White says. "Then there's a smaller diamond in the right field corner. We also have a partnership with the Miracle League of Western Massachusetts and they use that field for games. For us, one of the big selling points was embedding that field in the traditional field at a school that is committed to physical education, that is committed to accessibility, that is in an underserved area, and that has just the type of students who are willing to come out and work with organizations like the Miracle League. We have our baseball and softball teams out at 10 in the morning organizing Miracle League games." The Miracle League is an organization dedicated to the idea that all children and young adults of all abilities should have the chance to play baseball.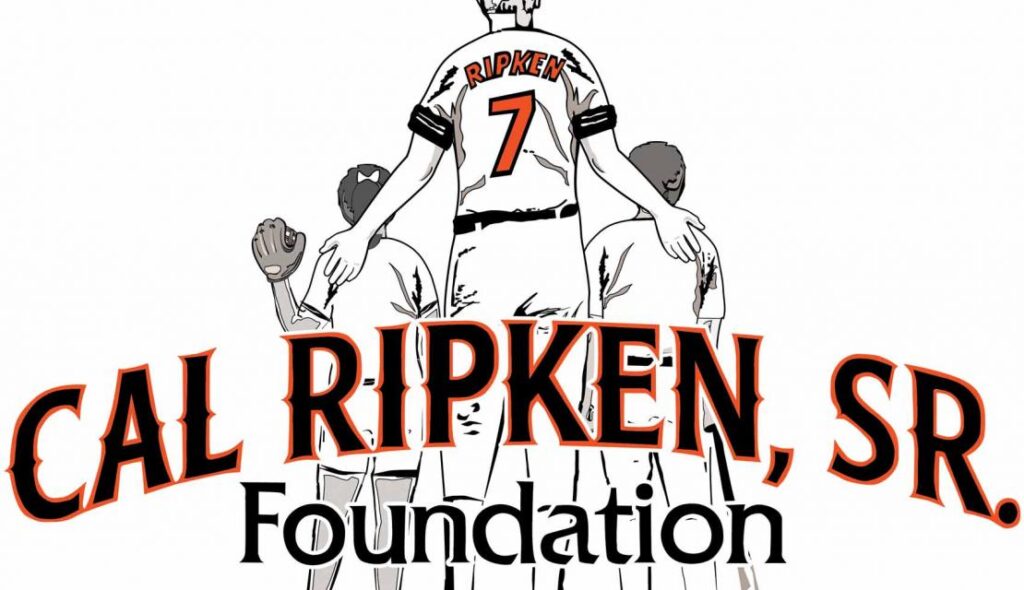 As is so often the case, the partnership with the Cal Ripken, Sr. Foundation also opened other doors. As a result of relationships connected to that partnership, Springfield College in April 2018 hosted a Major League Baseball (MLB) "Play Ball" event for elementary-age children, complete with members of the Boston Red Sox organization and a visit from famed mascot Wally the Green Monster. With guidance from Major League Baseball Vice President for Baseball and Softball Development David James, sport management and recreation students, along with baseball and softball team members, served as clinicians and assisted MLB staff members in leading fourth-, fifth-, and sixth-grade students from the nearby Elias Brookings Elementary School and William N. DeBerry Elementary School through baseball and softball activities.
James delivered the 24th annual Weckwerth Lecture—"Social Impact as Good Business"—and in July 2018, Springfield hosted the Northeast regional championship for the MLB RBI (Reviving Baseball in Inner Cities) program, an initiative designed to provide young people from underserved and diverse communities with opportunities to play baseball and softball. This year, White says, Springfield College is trying to enhance the experience for the teams.
"We're offering the kids an opportunity to be housed here on campus, and we're planning some local trips to expose them to some of the great things we have in this area, like the Basketball Hall of Fame," White says. "Rather than just getting the teams here, and having fields for them to play on, we want to offer a first-rate experience and run an unbelievable regional tournament."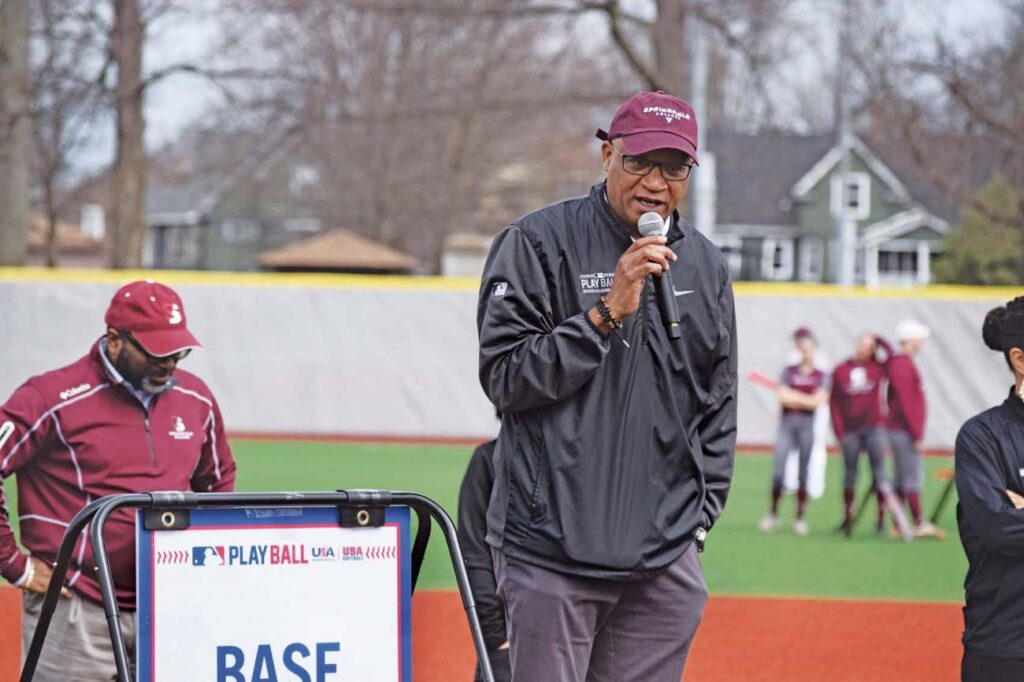 Building on partnerships is something of a tradition at Springfield. And nowhere is that more evident than in the foundational partnership between the College and the YMCA. With a bond dating back to the 1880s, Springfield College and the Y have had an essential connection since before the College ever conferred a degree. Many Springfield graduates have gone on to careers in the Y, the College YMCA Club is active on campus, and YMCA professional studies remains a popular minor.
With the recent launch of an online degree completion program heralded by a series of scholarships for YMCA professionals, President Cooper opened a new chapter in that relationship. Early in her tenure, she had initiated conversations with YMCA leadership. When those talks culminated in meetings at YMCA headquarters in Chicago, one goal that surfaced for the Y was to find a way for professionals in that organization to further their careers by completing their undergraduate degrees. With online learning already top of mind for College administrators, Cooper took the lead in initiating online programs to allow Springfield College to offer degrees to a more diverse array of students around the world — including Y professionals seeking to further their careers through education.
In January, Springfield College for the first time offered fully accredited online programs to students in all 50 states, Puerto Rico, and the U.S. Virgin Islands. Participating remotely, students may now earn a Bachelor of Science in human services, with concentrations in criminal justice, early childhood education, substance use disorder counseling, as well as community youth development and leadership, or an MBA with a concentration in nonprofit management.
"We are pleased to offer new, transformational online programming for prospective and current Springfield College students," Cooper said of the initiative. "Not only will our online programs deliver a uniquely immersive and collaborative learning experience; they also will remain true to our mission of educating leaders in service to others. We couldn't be more excited to share this news."
Also excited were YMCA professionals across the country, 30 of whom were honored with inaugural scholarships to the online programs. Among them was Stephanie Puente, recruitment and on-boarding manager at the YMCA of Greater San Antonio. For Puente, winning a scholarship was transformational.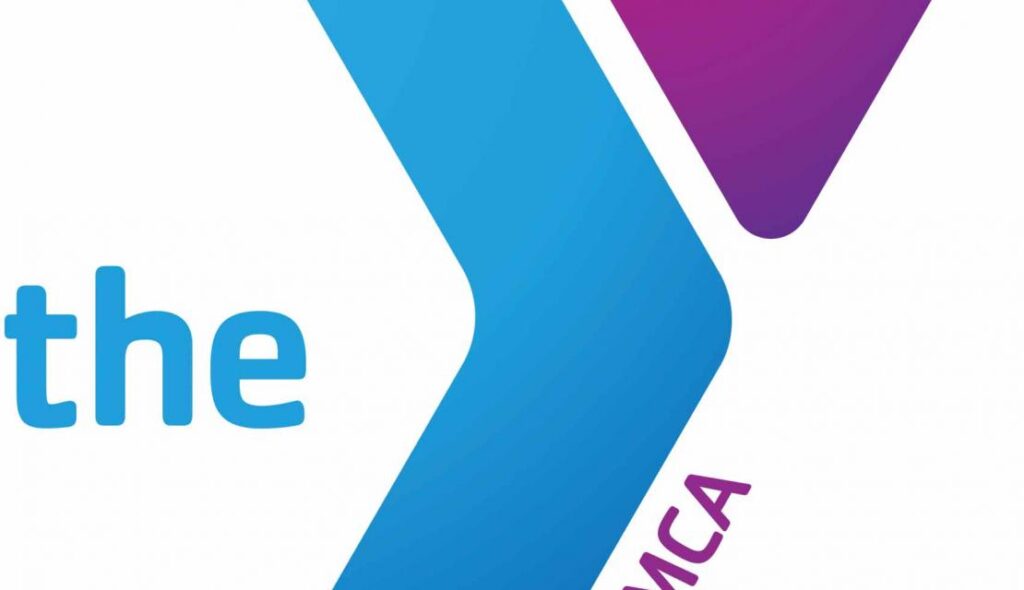 "The experience and opportunity that I have been granted through Y USA and Springfield College is truly a once-in-a-lifetime gift," she says. "I have gained so much confidence in my career with the Y through this process and I plan to utilize this degree to further my career in the Y and be a Y advocate for the rest of my career. I have struggled for so many years to get back into school and I finally found my calling through this partnership. I am so proud to be a part of this journey!"
Sandy Morander, president and CEO of the Texas Y where Puente works, has seen firsthand the ways such opportunities can change lives.
"I can say without hesitation that, for Stephanie, it's a game changer," Morander says. "She is a rising star in our organization. But I think without this opportunity to see the Y and Springfield College invest in her, she might have been lured away to another organization. San Antonio is one of those communities where there are still a lot of first-generation college students, and so finishing a degree isn't necessarily the norm for a very large portion of our community. Some have had to drop out for financial reasons and enter the workforce and just never saw a path to completing. So there is this whole group of individuals here who had a desire to go to college but never had a way to make that affordable for them."
"The experience and opportunity that I have been granted through Y USA and Springfield College is truly a once-in-a-lifetime gift."

Stephanie Puente, YMCA of Greater San Antonio
For Morander, part of the satisfaction in such an outcome is in seeing the benefits that accrue to both partner organizations—and the mutual enthusiasm that emerges as a consequence.
"At a Y retirement dinner I attended," she says, "Dr. Cooper observed that there seems to be as much excitement on the Springfield College side about this as on the Y side, which is when you know you have hit a sweet spot. That it's not just me seeing the benefit in an employee who I can see every day in my office, but it is as invigorating for the Springfield College staff and team, and I just admire their perseverance in continuing to look for how can we find the next, best version of working together."
Finding that sweet spot in its partnerships is something Springfield College officials have made a point of pride. Under Cooper's leadership, current partnerships look likely to grow as new collaborations emerge. And that spirit of cooperation is one the school's diverse partners appreciate. As Walachy of the Davis Foundation puts it, "Springfield College is about spirit, mind, body—and service. And as a partner, Springfield College has come through for us every single time."
Springfield College strategic partnerships
YMCA of the USA
1885-present
College history; also the YMCA degree completion program launched in January 2019.
Cal S. Ripken, Sr. Foundation
2016-2017
An intercollegiate adaptive baseball field to promote participation in the sport by athletes of all abilities. The adaptive field was constructed within the new traditional and NCAA-sanctioned field.

The Miracle League of Western Massachusetts uses the field weekly for games. Boys and girls ages 4-19 who have physical and/or cognitive challenges are eligible to play in The Miracle League of Western Massachusetts.
Baseball field will be dedicated in October 2019, in honor of Kurt Ascherman '71.
The Irene E. & George A. Davis Foundation, The Buffett Early Childhood Fund, Holyoke-Chicopee-Springfield Head Start
2018
Educare Springfield will offer local students an early education model that aims to narrow the achievement gap for children living in poverty. It will provide a full-day and full-year program for up to 141 children from birth to age 5 each year. Educare Springfield is being built on land provided by Springfield College and adjacent to the Brookings School. The Educare model incorporates embedded and ongoing professional development of teachers, intensive family engagement, and high quality teaching practices. Even more, data is central to advancing student outcomes. Educare has 23 schools located in 15 states and the District of Columbia. Educare Springfield is the first in Massachusetts and the second in New England.

Educare Springfield is under construction and is slated to open in January 2020.