Department
Author! Author!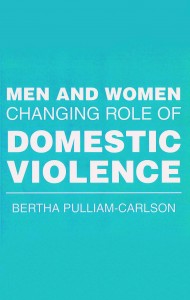 Bertha Pulliam-Carlson '04 published Men and Women Changing Role of Domestic Violence through Xlibris in 2016. The book discusses domestic violence against men and women in industrialized and non-industrialized nations.
Lisa Cook-McAlphin '05 recently published a memoir, Code Name: Johnnie Walker Red, through CreateSpace Independent Publishing Platform. The 120-page paperback book was inspired by an award-winning essay that she wrote in her communications skills class. It was published in 2017.
Debra (Dutilly) Rollend '05 published If I Had a Penguin for My Pet, a children's book written about a child who falls in love with penguins based on her daughter's love of penguins. The book's graphic designer is Angela Gulino '01. Illustrated by Sondra Rosenthal and published in 2016, it is available in the Springfield College bookstore.
Former associate professor of human services Paul Levy JD, DSW, published Finding Phil: Lost in War and Silence, with Bauhan Publishing in 2016. Finding Phil traces Levy's search for his uncle Phil, a young tank platoon commander who braved the frigid winter of 1944-45 as Allied troops advanced on Hitler, but who died in France only months before the war ended.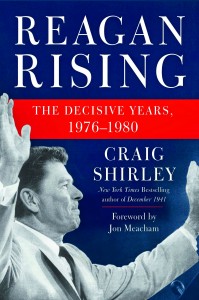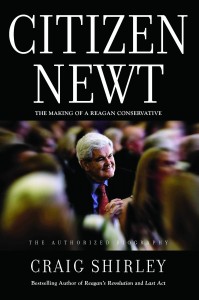 Craig Shirley '78, New York Times best-selling author, released two ambitious biographies in 2017. Reagan Rising: The Decisive Years, 1976-1980 is the fourth biography of the 40th president by Shirley, who is renown for his scholarship on Ronald Reagan. In Citizen Newt: The Making of a Reagan Conservative, Shirley chronicles Gingrich's rise in influence to the position of one of the most significant conservative U.S. politicians of the 20th century.
Shirley is the author of three previous bestsellers on Ronald Reagan: Rendezvous with Destiny: Ronald Reagan and the Campaign that Changed America (2009); Reagan's Revolution: The Untold Story of the Campaign That Started It All (2005); and Last Act: The Final Years and Emerging Legacy of Ronald Reagan (2015). His book December 1941: 31 Days that Changed America and Saved the World appeared multiple times on the New York Times bestselling list in December 2011 and January 2012, while Last Act was named best narrative in the non-fiction category by USA Book News for 2015.
Shirley is the founder of Shirley & Banister Public Affairs in Alexandria, Va., and was named the First Reagan Scholar at Eureka College, Ronald Reagan's alma mater, where Shirley taught a course titled Reagan 101. His books have been hailed as the definitive works on Reagan's 1976 and 1980 campaigns. The London Telegraph lauded Shirley as "the best of the Reagan biographers."
He is a widely sought after speaker and commentator, and appears regularly on network and cable shows including NewsMaxTV, FOX News, MSNBC, CNN, ABC, CBS, CNBC, C-SPAN and others. He has written for the Wall Street Journal, Washington Post, NewsMax, Washington Examiner, Washington Times, Los Angeles Times, Town Hall, Weekly Standard, Politico, ConservativeHQ, Conservative Review, Reuters, Lifezette, and others.
Shirley also edited the book Coaching Youth Lacrosse for the Lacrosse Foundation. He was honored in 2005 as a Springfield College Outstanding Alumnus.