Department
Alumni at Home and Road
Springfield College annually recognizes alumni who, by their service to Springfield College (Tarbell Medallion) and to their professions and communities (Distinguished Alumnus/Alumna and Young Alumnus/Alumna awards), live out the Humanics philosophy. This year, the College adds a new award: the President's Philanthropy Award.
Helen Davis Blake, G'67, H'09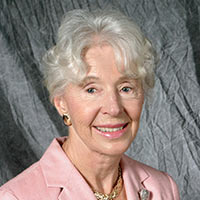 President's Philanthropy Award
The life of Helen Davis Blake, G'67, H'09, is characterized by her selflessness and commitment to service. A passionate alumna, Blake has been one of the most ardent supporters of Springfield College, serving as a member of the Board of Trustees, including as vice chair and secretary, chair of the board's Committee on Trustees, and the Audit & Compliance Committee. Other board committees on which she has served are academic affairs, business affairs, development/institutional advancemednt, executive, investment, and student affairs. She also was a corporator for the College.
Blake co-chaired the largest comprehensive campaign in Springfield College's history, Leadership for the 21st Century: The Campaign for Springfield College. It closed in June 2008 as the most successful campaign in the College's history at a record $44.5 million, exceeding its goal by more than 11 percent. Blake and her husband, S. Prestley Blake, provided a leadership gift to the campaign to honor Blake's father, in whose memory the College named Herbert P. Blake Hall.
Aaron Dombroski '05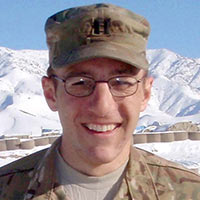 Young Alumnus Award
Maj. Aaron Dombroski '05 is a civil affairs officer in the U.S. Army Reserves, where he commanded a civil affairs company of 30 personnel; developed mission specific training and evaluations to prepare employees for future assignments; and coordinated with other governmental organizations to provide humanitarian aid, monetary assistance, and agriculture development to the Afghan populace.
He has served in the U.S. Army Reserves since 2010. Dombroski has also served as an infantry officer in the U.S. Army, a veteran services representative in the Department of Veteran Affairs, and an assistant professor of military science and battalion operations.
Denise Alleyne '73, G'74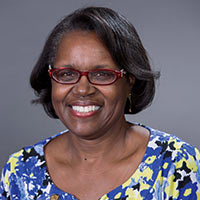 Tarbell Medallion
Denise Alleyne '73, G'74, began her lifelong service to the College began while she was a student, serving as a student representative to the Alumni Council during her senior year. After graduation, she worked on her class reunion committee, volunteered with the Office of Multicultural Affairs, and consistently supported the Springfield College Fund.
Alleyne was the first African-American woman to preside over the Alumni Council, serving as an ex officio member, and was selected to the Springfield College Board of Trustees where she served as chair of the student affairs committee.
Peter Andruszkiewicz '80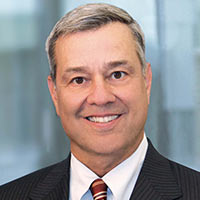 Distinguished Alumnus Award
Peter Andruszkiewicz '80 is president and chief executive officer of Blue Cross Blue Shield of Rhode Island. He was responsible for the state's largest health insurer and lead efforts to transform health care delivery in Rhode Island through advanced provider payment. He also led public and private efforts to promote a team-based care model and a comprehensive statewide healthcare planning process.
Andruszkiewicz had previously served as president of Kaiser Foundation Health Plan of Georgia, middle market senior vice president of Cigna Healthcare, and senior vice president of marketing and sales for Blue Cross Blue Shield of the National Capitol Area, in addition to numerous other positions. Andruszkiewicz was a Trustee of the College from 2000-2013. From 2007-2013, he served on the Board's executive committee and as chair of the institutional advancement committee.
Karen Frost Cator '80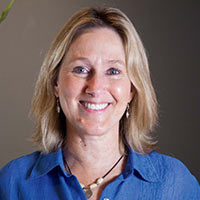 Distinguished Alumna Award
Karen Frost Cator '80 is president and chief executive officer of Digital Promise, an organization that seeks to improve the opportunity to learn for all Americans through technology and research. Cator raised funds, built teams, and designed initiatives to support these opportunities. In two years, the number of employees grew from four to 30.
Prior, Cator worked as director of the Office of Educational Technology in the U.S.Department of Education, director of education leadership and advocacy at Apple Inc., senior manager of national education strategic initiatives at Apple Inc., and numerous other positions.