Pedagogy During a Pandemic
Providing Transformational and Compassionate Teaching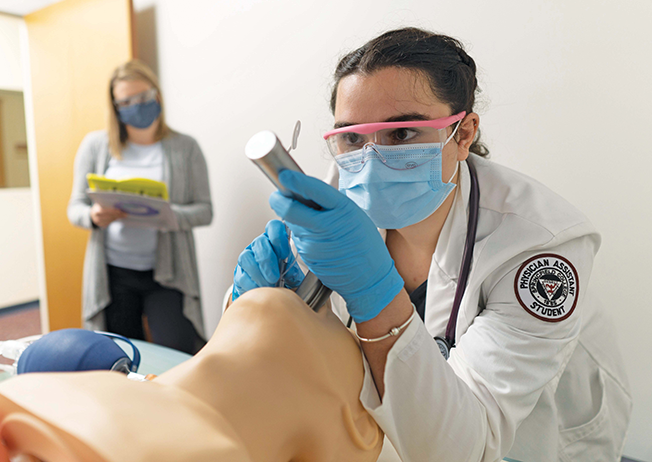 In March, the College leadership decided, in the best interest of its students, to transition from face-to-face teaching to remote learning and teaching. In that simple statement, a ripple effect of behavior, decisions, and actions gave rise to a fundamental change that will have deep implications for many years to come.
When word came to the Center for Excellence in Teaching, Learning, and Scholarship that we were pivoting to remote instruction, the staff and I met to discuss how we could provide support for faculty. We surmised, quickly, that many faculty members were not fully prepared to move their courses completely online. What we thought we should do was provide faculty with a host of resources that would allow them to continue some of the terrific practices that they had been doing previously, combined with new technology and approaches that would work in a remote setting. To that end, academic technologist Leslie Rotondo; our instructional design team comprised of Kim Colangelo, Anna Loftus, Anne Dumont, and Bri Perkins; and I devised a plan to help faculty with the digitization of their courses in ways that made sense to the faculty and that worked well within the discipline in which each faculty member has their expertise.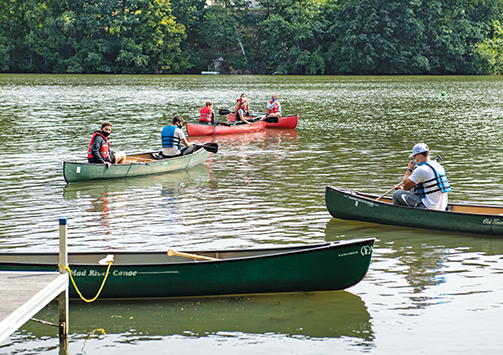 For a framework, the center staff (at the time, myself and two graduate students) mapped out a theoretical framework for how the faculty should consider remote teaching. We called it the "four pillars of pedagogy." It referred to the idea that for faculty to teach, they needed to (1) deliver content, (2) provide assignments to support content, (3) provide feedback on those assignments to ensure students were meeting the learning objectives effectively, and (4) constantly communicate with students. We reasoned that teaching is teaching, and what we were doing was just a different way of delivering a Springfield College education.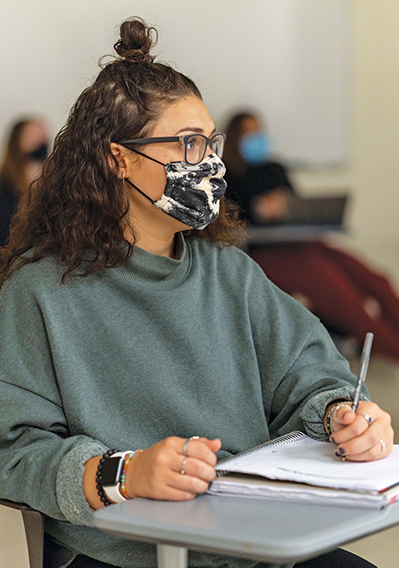 Our faculty took up the mantle and began to develop strategies to ensure that student learning did not stop for the spring semester. We held a number of workshops and, with the wonderful assistance of our team, we were able to coach our faculty. Our faculty were not unwilling learners. The faculty at Springfield College care deeply about student learning and, thus, were more than willing to spend the time working with students to ensure that they were learning effectively.
Some examples of outstanding teaching and learning come from our Department of Physical Therapy, where students still participated in a remote version of their annual video contest between PT classes; from our physician assistant program, where students learned how to suture via suture kits mailed to them by the faculty, and which were then examined via Zoom; and, from our faculty who had not been big technology users, but who quickly learned how to use Zoom and other forms of communication to deliver content and measure learning effectively.
Faculty were asked to rise to an occasion, and they did, with great success. We recorded several conversations with faculty members and put together a video with the assistance of the Office of Communications staff. In that video, faculty members talked about their successes and challenges as they pivoted quickly to provide remote instruction to their students. The success of our students and our faculty were due to the hard work folks engaged in during the two weeks we had to prepare, and to the genuine effort by faculty to continue to provide a high-quality educational experience for our students.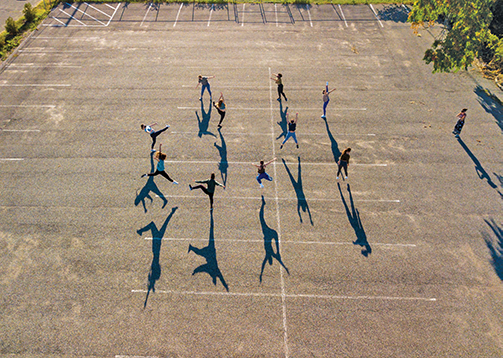 When summer came, and after everyone breathed a collective sigh of relief, we turned to the fall.
It was, at the beginning of summer, unclear what modality we would be teaching in once the fall came. However, as we started to clarify how we would approach the fall, faculty began to attend workshops, and engage in conversations with our staff and other faculty about how to best deliver their courses. Faculty members Susan Joel, Rebecca Lartigue, Ian Delahanty, Sofija Zagarins, and I worked closely to develop a document to help faculty understand the different approaches to teaching that would be unfolding for the fall. We renamed "remote" to "e-engaged" and "e-engaged+" with the understanding that classes would be developed to serve the students well, but to also protect the health and safety of all. To that end, we worked tirelessly with faculty and, again, our instructional design team and academic technologist to provide faculty members with strategies to teach using synchronous sessions via Zoom and how to leverage Brightspace, our learning management system, in ways that promoted effective student learning.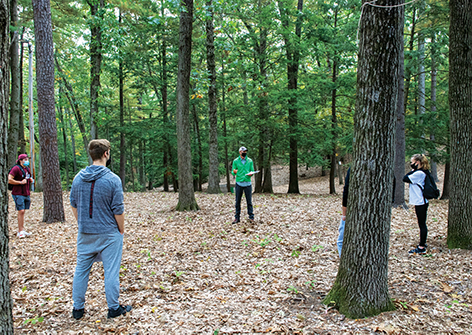 During fall semester, we continued to tweak and improve on our teaching. Our faculty worked and refined strategies to include students in class, for working in ways that benefit our students, and for teaching humanely, always considering that student learning is critical. But, our role as human beings is even more important. Our students deserve the very best our faculty and staff can provide, and I believe we have risen to that challenge.
Like so many others, I am looking forward to the time when we are back to a more typical pattern of semesters, with our classrooms being the dynamic learning environments that they were before. However, I also know that most of us will carry the experience we had this year with us as we try to prepare our students for whatever comes next in ways that continuously improve both our teaching, but more importantly, improve student learning.