Department
President's Perspective
Dear Friend,
Welcome to the Springfield College first digital-only edition of Triangle magazine. After much consideration, we decided to move our Triangle online for this issue. We know that many of you look forward to receiving the printed Triangle magazine in your mailboxes, and we plan to resume print editions in the future. Given constraints, this was the best way to communicate all the news from Alden Street and from our alumni.
This is one of many cost-saving measures we are taking in an effort to assure that the College remains financially stable. We entered the COVID-19 crisis in a strong position, and we intend to weather this pandemic and come out of it strong and viable.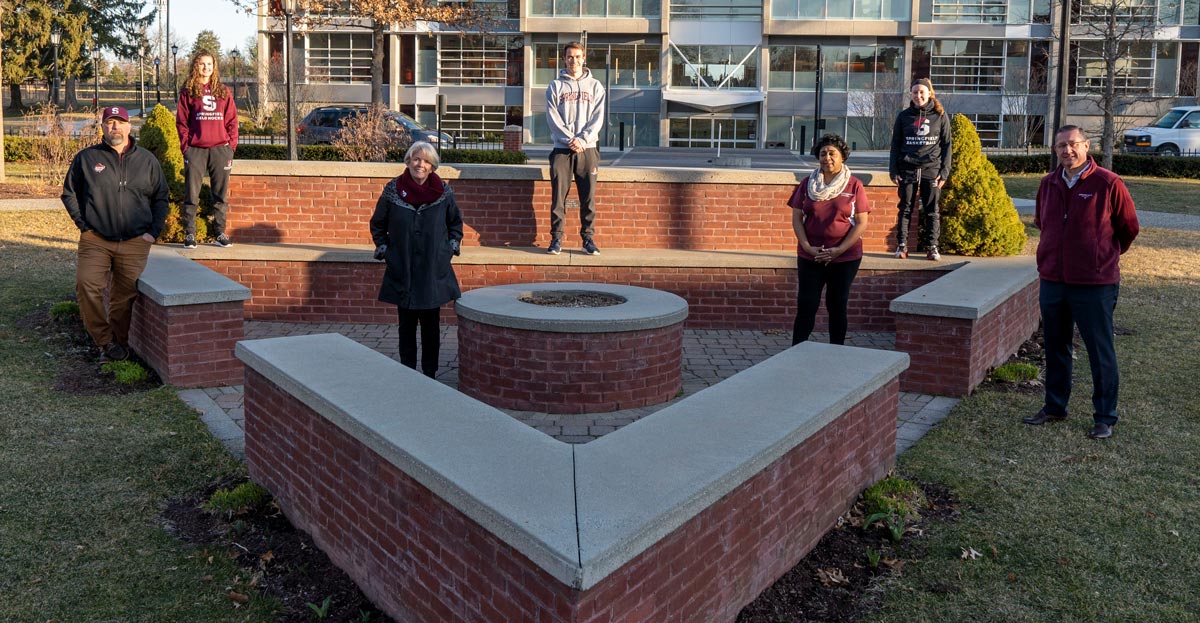 We are still discovering so much about the impact of COVID-19, but we have been carefully planning and, as I write, are welcoming our students back for the fall semester. There are precautions in place, practices adapted for our unique community, and we've been training all summer. Even in our darkest moments managing this pandemic, I remain optimistic about the future of Springfield College. Our faculty members demonstrated incredible resilience in transforming almost 1,000 educational experiences (classes, labs, internships, and more) to online experiences in a two-week period last March. Members of our staff helped with this transition, worked hard to maintain the Springfield College community in a virtual environment, and everyone contributed to preparations for a safe, on-campus fall semester. Our students responded with grit and persistence, and finished the semester strong. We expect no less of our students this semester.
We hope you read, and are inspired by, some of the stories and videos on these web pages of how members of our Springfield College family are leading and serving their communities and organizations in ways large and small. They are living our mission, in spirit, mind, and body, in leadership in service to others.
As a result of our fortitude and resilience, I believe Springfield College will continue to evolve and emerge as an institution that is more creative and agile than ever. Through our Humanics philosophy, our institution will continue to serve. It is clear to me that the world needs us now more than ever.

Mary-Beth A. Cooper, PhD, DM