2019 Athletic Hall of Fame Inductees
SIX OUTSTANDING INDIVIDUALS were inducted into the Springfield College Athletic Hall of Fame in April 2019. Established by the Class of 1933 in 1972, the Springfield College Athletic Hall of Fame honors members of the College community for outstanding achievement on the "playing field" or for service, dedication, and commitment to athletics, sport and related programs.
Daryl Arroyo '84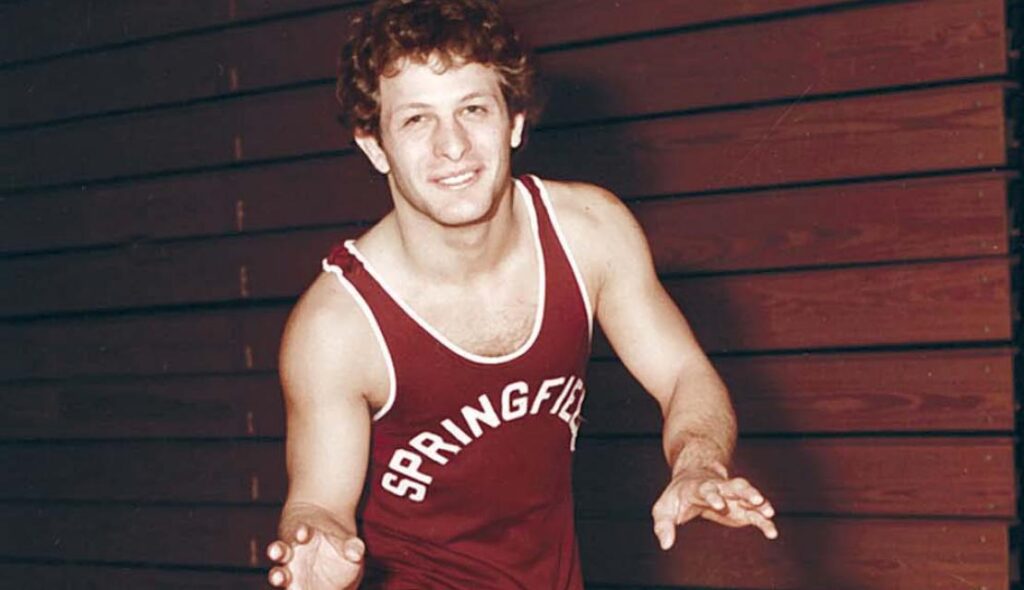 THE INFLUENCE THAT Daryl Arroyo, PhD, made on the wrestling program began when he was a student-athlete and continued through his tenure as a head coach. In 1984, Arroyo earned NCAA Division II All-America honors after finishing sixth in the country at the 118-pound weight class. In 1990, Arroyo took over the reigns of the wrestling program and had a decorated career at the helm. He owned a record of 303-167-6, and produced 70 national qualifiers, 27 NCAA All-Americans, 67 scholar All-Americans, and 45 conference champions. Arroyo guided Springfield College to 10 New England Wrestling Association Championships and five top-10 finishes on the national stage at the NCAA Championships. He was a five-time New England Wrestling Association Coach of the Year, and inducted into the National Wrestling, NCAA Division III Wrestling, and the New England Wrestling Association halls of fame. He was chair of the Springfield College Department of Physical Education and Health Education from 2008-11 before becoming director of athletics, physical education, recreation, and intramurals at Alfred State College. He currently is the Dean of the Division of Humanities, Social Sciences, Education, Kinesiology and Athletics at San Joaquin Delta College in Stockton, Calif.
Brian Dalton '01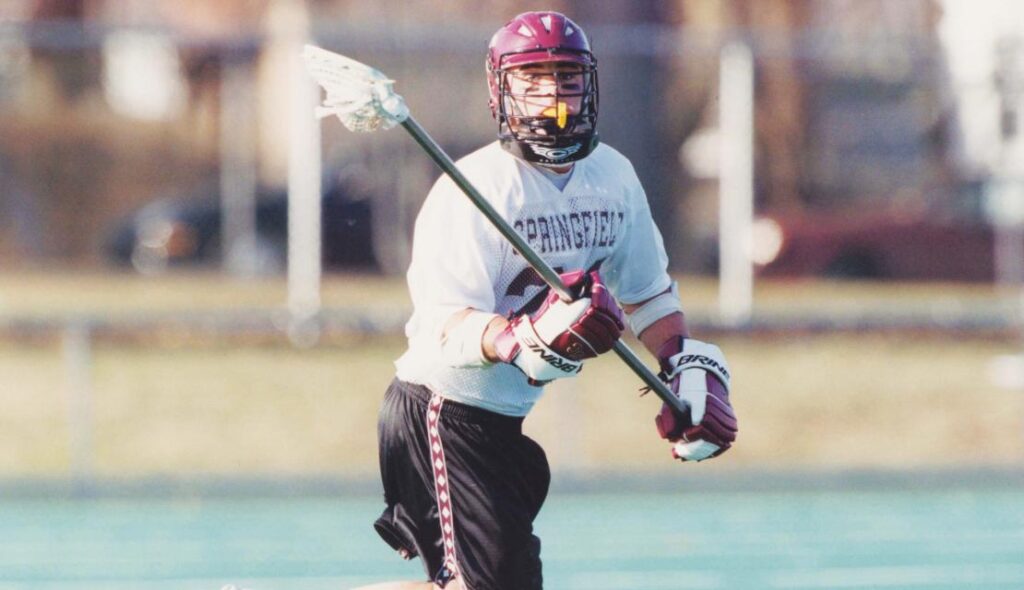 A FOUR-YEAR STANDOUT on the men's lacrosse team, Brian Dalton was named the Freshman Athlete of the Year in 1998, helping to lead Springfield to the Eastern College Athletic Conference Division III Championship in his first season. As he developed, the Pride continued its rise on the national stage. The 2000 New England Women's and Men's Athletic Conference Player of the Year, Dalton earned a pair of All-New England honors and played a critical role in a historic 2001 campaign in which Springfield College owned a 16-2 record and was ranked as high as No. 3 in the country. For his efforts, Dalton would claim STX/USILA Division III Third Team All-America honors, and was selected to play in the United States International Lacrosse Association North/South All-Star Game. In 2003, Dalton was drafted by the New Jersey Pride of Major League Lacrosse. Dalton then transitioned to the sidelines as an assistant coach at St. John's University, coach at Fox Lane High School, and, since 2002, he's taught physical education in the Bedford (N.Y.) Central School District, spending the last 15 years working with students with autism.
Sandra P. Hoffman '80 Posthumously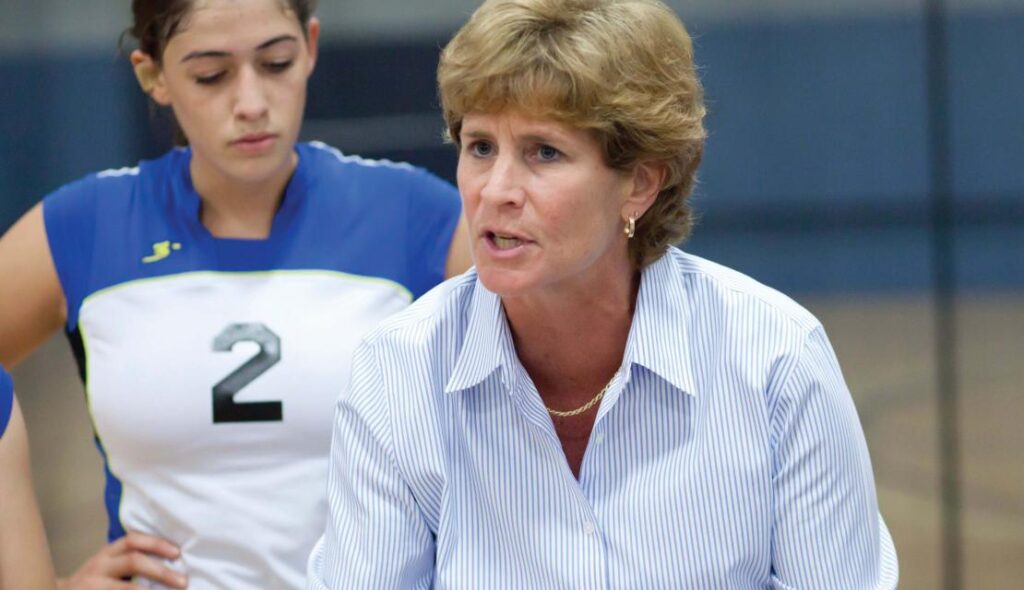 REGARDED ONE OF THE best volleyball coaches in the history of the sport, Sandra P. Hoffman got her start with the Springfield College women's volleyball program. Guiding her team to a 1976 Massachusetts Association of Intercollegiate Athletics for Women Championship, Springfield College owned a 90-33-4 record during her time on campus. She had a historic career as the Bentley University women's volleyball program head coach from 1982-2013, with a record of 758-366, ranked as the seventh-most victories in NCAA Division II history, and the most wins in the history of New England. Her teams captured nine Northeast-10 Championships and made 11 NCAA Division II Tournament appearances. She was Northeast-10 Coach of the Year eight times, an award later named for her. She was inducted into the American Volleyball Coaches Association Hall of Fame, the Bentley University Athletic Hall of Fame, and the Northeast-10 Conference Hall of Fame. She was an assistant athletics director at Bentley for nearly 25 years, involved in nearly every aspect of the department, including physical education. Hoffman passed away on Aug. 31, 2015, following a long battle with cancer.
Lou Marinelli '72, G'73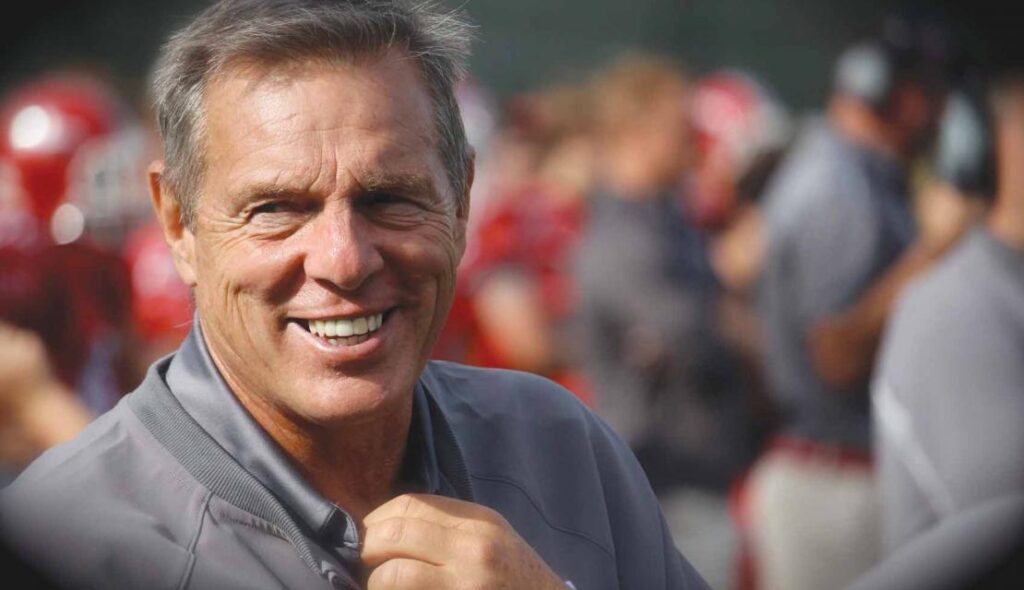 LOU MARINELLI has established himself as one of the top football coaches across the nation and has put together a remarkable career at the high school ranks. A former football and men's lacrosse student-athlete at Springfield College, Marinelli has spent the past 41 years on the football sidelines, totaling 350 wins and a .763 winning percentage. The winningest coach in Connecticut high school football history, Marinelli has racked up 331 victories at New Canaan High School since 1981. Under his leadership, he has led New Canaan to 12 Connecticut state titles and 17 appearances in the Connecticut State Championship game. A five-time recipient of the Fairfield County Athletic Coach of Excellence Award, Marinelli has been named twice to the USA Today High School Sports ALL-USA Connecticut Football Team as Coach of the Year, and is a three-time National High School Athletic Coaches Association Coach of the Year finalist. He previously has been recognized for his excellence and impact on his student-athletes and the sport of football by being inducted into both the Connecticut High School Coaches Association and Fairfield County Interscholastic Athletic Conference Halls of Fame.
Susan North-Patterson '78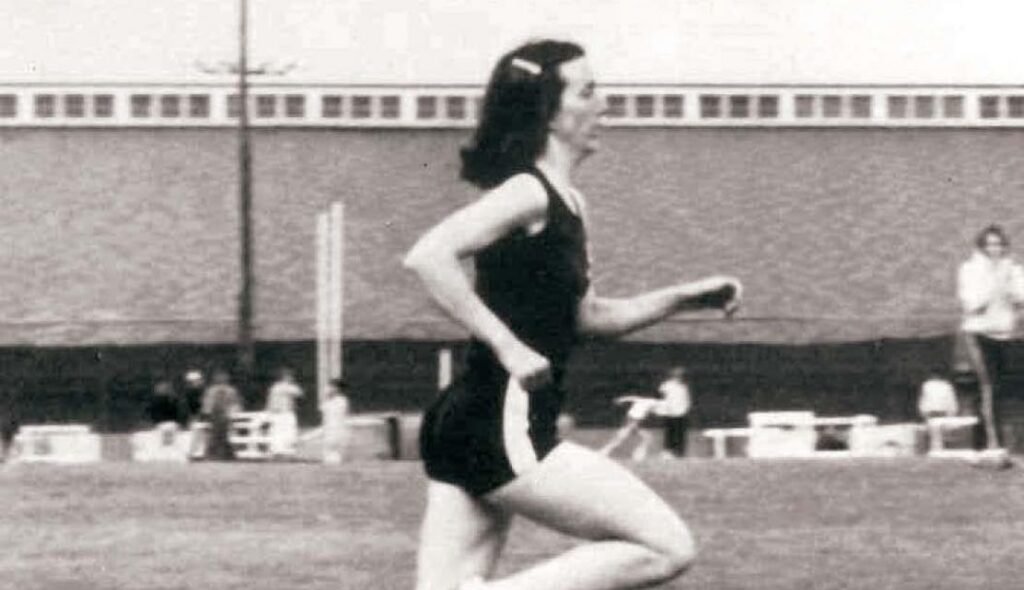 SUSAN NORTH-PATTERSON was an exceptional athlete, a pioneer for women's athletics who was influential in starting the women's track and field program at Springfield College in 1977. One of the first All-America honorees in Springfield College women's track and field history, she took third in the mile at the 1978 Association for Intercollegiate Athletics for Women Track and Field Championships and would establish program records in the mile, 1500, 3000, and two mile. She was the 1977 Bermuda National Track & Field All-Comers record holder in the 1500, raced in the 1981 Sports Festival for the East Team as part of the U.S. Olympic Committee Development Program, completing the marathon in 3:19. She later founded the Vermilion Road Warriors Running Club in her community. Director of athletics at Bard College at Simon's Rock in Great Barrington, Mass., from 1978-81, she has taught physical education, science, and elementary education, and the Success For All reading program, in the Lorain (Ohio) City Schools since 2001. She's an assistant coordinator for "Fuel-Up, Play 60," an exercise and nutritional program through the NFL, as well as her continued efforts to find proper footwear for physical activity for youth in the area.
Justin Zook '08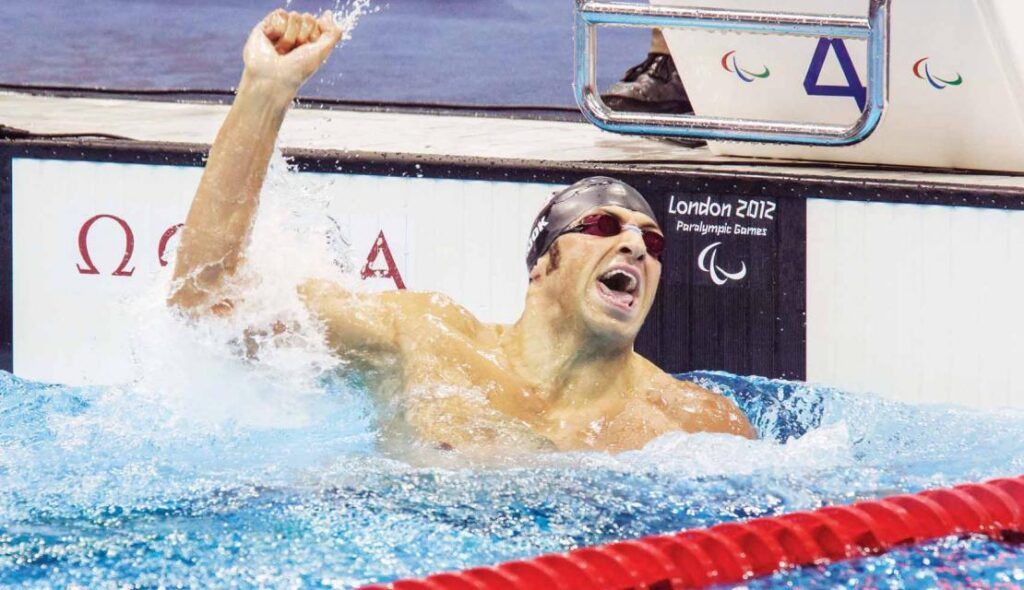 AS A STUDENT-ATHLETE at Springfield College, Justin Zook helped the Pride capture the 2005 New England Women's and Men's Athletic Conference Championship, the first in program history, and garnered all-conference honors. Zook, who was born missing half of his right foot and has undergone more than 30 surgeries to lengthen his leg 18 inches, is a three-time Paralympic gold medalist and three-time world champion in the 100-meter backstroke. Zook won the gold medal in the S10 class at the 2004 (Greece), 2008 (China), and 2012 (England) Summer Paralympic Games, and was world champion in the same class in 2002, 2006, and 2013. He holds the world record in the 100-meter backstroke and is the former world record holder for the 200-meter backstroke in the S10 class. Inducted in the Minnesota Swimming Hall of Fame in 2015, and a Springfield College Forty Under 40 honoree, Zook also has experienced a decorated coaching career.
Most recently, he coached swimming and diving at St. Catherine University, where he has earned Minnesota Intercollegiate Athletic Conference Coach of the Year honors twice in his three years at the helm of the Wildcats.