Art Class Builds Artists Habitat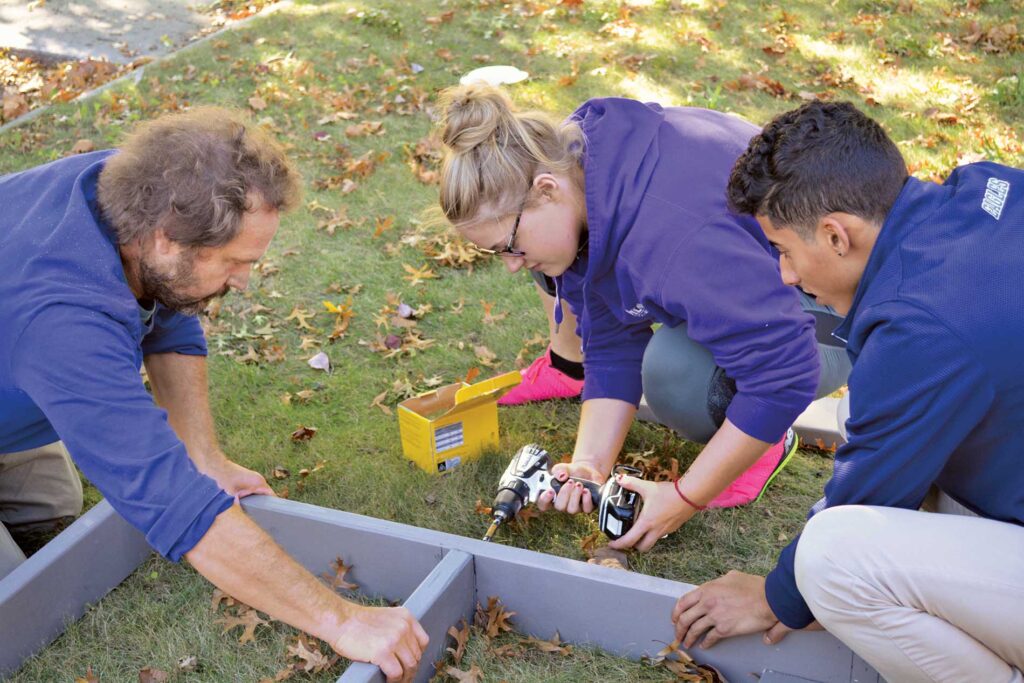 Springfield College Instructor of Art and Community Engagement Jessica Poser, EdD, is leading her Introduction to Arts in the Community class in building a community-based artist habitat in collaboration with the Center for Leadership and Civic Engagement at 385 Eastern Ave. in Springfield.
This habitat, titled INTER//ACTION//SPRING//FIELD, serves as a site for creative engagement between the College and the surrounding community. The project has been developed as part of the community arts minor within the Department of Visual and Performing Arts.
Habitat for Artists is a collective project that uses the idea of the artist's studio as a catalyst for mutual engagement between artists and communities. The habitats are temporary 6×6' studios made from recycled and reclaimed materials which are reused in each new iteration of the project. The habitats encourage participants to consider their relationship to the surrounding environments and communities.
The habitat constructed at the Center for Leadership and Civic Engagement was designed for community-specific programming with the goal of engaging nearby community members. Programming at this site will include children's art workshops, installation of a free library, a community information board, concerts, readings, crafting sessions, recipe swaps, access to community supported agriculture produce, and a repair shop. Programming will be determined in consultation with community members and will unfold organically as the relationship grows.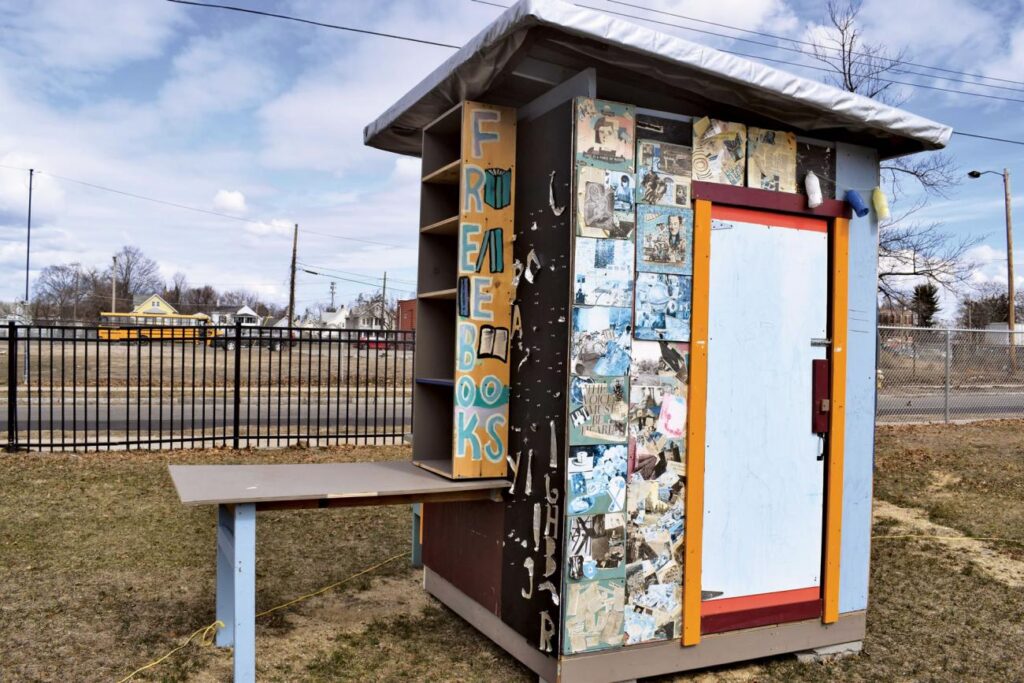 Community-based habitats model interdisciplinary collaboration. Artists partner with various community professionals to develop project ideas. A goal for the habitat programming is to connect tools, skills, and content in meaningful ways, while making links to various resources throughout the community.
Habitat for Artists encourages artists to think about how individuals might be more creative about their consumption of materials and use of energy and land. Habitat for Artists presents a new model for creative community building. The project aims to create new spaces for creative investigation and to seed and grow new ways of thinking about art, work, and place.
Habitat for Artists has partnered with more than 20 different community organizations, including schools, and involved more than 50 artists. Since the first collection of studios on a small patch of grass in a parking lot, Habitat for Artists studios have been installed in many places including an art park, an environmental education park, a farm, festivals in New York City, as well as outside the Corcoran Gallery in Washington, D.C.
Brooke Hallowell, New HSRS Dean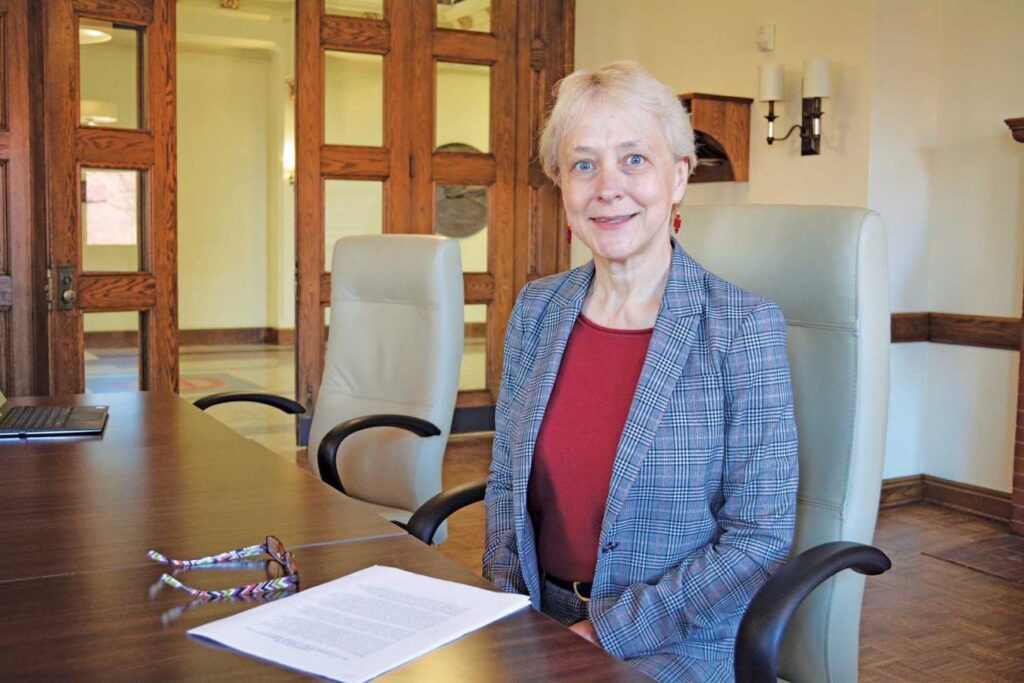 Brooke Hallowell, PhD, has joined Springfield College as the dean of the School of Health Sciences and Rehabilitation Studies.
As dean, Hallowell, who arrived on the campus in January, will oversee the physical therapy, occupational therapy, physician assistant, health science, emergency medical services management, communication disorders, and rehabilitation counseling and disability studies programs. She is responsible for assurance of quality of programming in line with student needs, institutional mission, and the requirements of applicable accreditation bodies. As dean, she also collaborates with leadership of other divisions and units of Springfield College to participate in strategic planning and implementation activities that further the overall mission of the institution.
According to Provost and Vice President for Academic Affairs Martha Potvin, "Dr. Hallowell is playing a pivotal role in working with faculty to advance education across a broad array of health sciences and professions and to extend the College's impact on global health care issues that we face both in our local and regional communities as well as abroad."
Hallowell has a global reputation in advancing research and scholarship and fostering successful interdisciplinary initiatives. Most recently, she was the founding executive director of the Collaborative on Aging, and the coordinator of graduate and undergraduate gerontology certificate programs at Ohio University. Previous positions at Ohio University include associate dean for research and sponsored programs in the College of Health and Human Services; director of the School of Hearing, Speech and Language Sciences; and coordinator of doctoral programs for the School of Rehabilitation and Communication Sciences. She also served as director of the School of Languages and Linguistics at the University of Northern California.
Hallowell received a PhD in neuropathologies of language and speech from the University of Iowa, a Master of Science in speech language pathology and audiology from Lamar University, a Bachelor of Arts in cognitive science/psycholinguistics from Brown University, and studied at the Conservatoire National de France in Paris and Rouen.
Harvard Professor Delivers Karpovich Lecture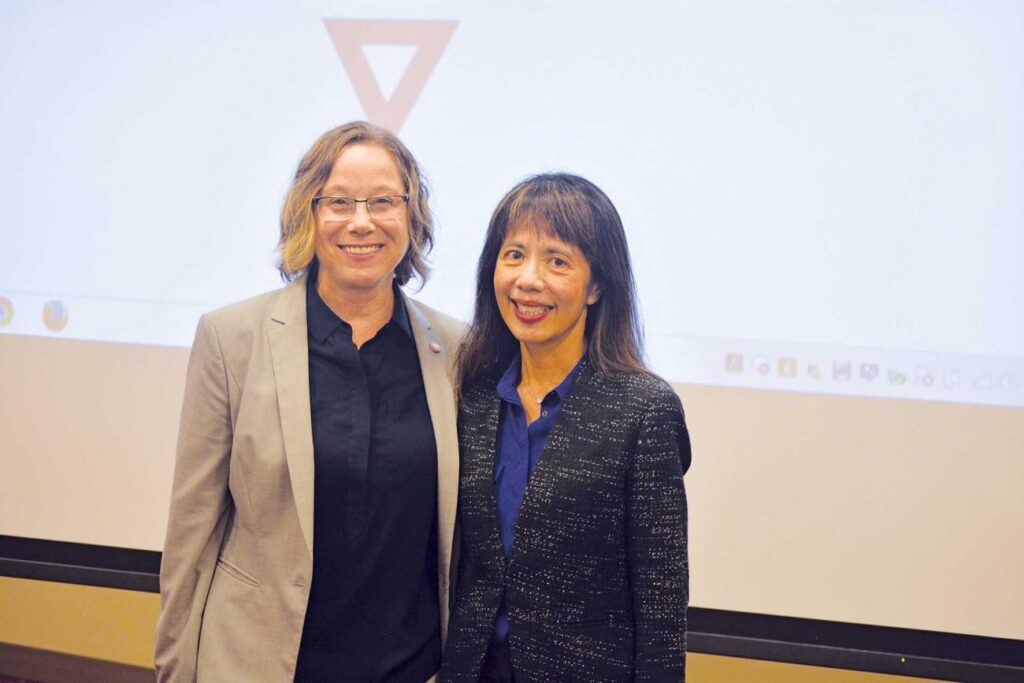 Physical activity and health expert I-Min Lee, MD, MPH, ScD, FACSM, presented the Peter V. Karpovich Lecture in October. Lee, a professor of medicine at Harvard Medical School and professor of epidemiology at the Harvard T.H. Chan School of Public Health, presented "Physical Activity and Health: How Much Exercise is Enough?" She discussed the gaps in knowledge, current research, and how this research can inform the future direction of guidelines.
Her primary areas of interest are the role of physical activity in preventing chronic diseases and enhancing longevity, as well as women's health. She has served on national and international expert panels developing physical activity guidelines, including the 2008 Physical Activity Guidelines for Americans, the 2010 World Health Organization Global Recommendations on Physical Activity for Health, and the 2013 American College of Cardiology/American Heart Association guideline on Lifestyle Management to Reduce Cardiovascular Risk.
Lee has contributed to more than 390 scientific publications. She is the lead editor of Epidemiologic Methods in Physical Activity Studies, which has also been translated into the Korean language, and is a co-editor of the second edition of Physical Activity Epidemiology.
College Partners with YWCA to Prevent Sexual Assault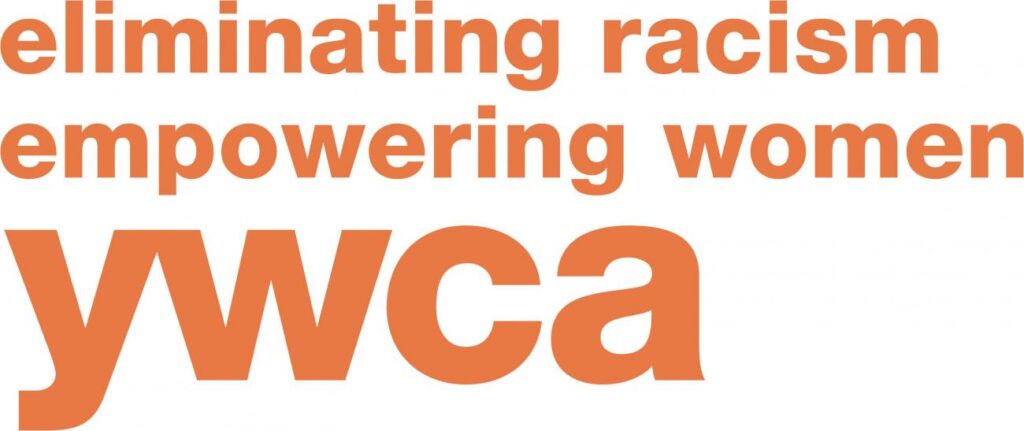 Springfield College has signed a memorandum of understanding (MOU) with the YWCA of Western Massachusetts, Inc., to work together to provide trauma-informed services to student and employee victims of gender-based misconduct. Both parties share the goal of preventing sexual assault and intimate partner violence on campus and in the community, and respond appropriately to students and employees who have been victimized.
For Springfield College, the agreement highlights its commitment to prevent sexual assault on the campus, to encourage individuals to report incidents, to urge bystander intervention, and to maintain and continue a safe learning environment for all students.
As part of the agreement, Springfield College and the YWCA will make 24-hour crisis hotline services available to students and employees, provide students and employees with information on how to report a crime, and participate in working groups addressing sexual assault on college campuses.
In addition, YWCA representatives will meet periodically with the College's Title IX coordinator and dean of students/deputy Title IX coordinator to share information about the needs of victims, trends in sexual assault services provided, and highlight on-campus resources that are available to student and employee victims of sexual assault.
President Cooper Debuts on Northeast Public Radio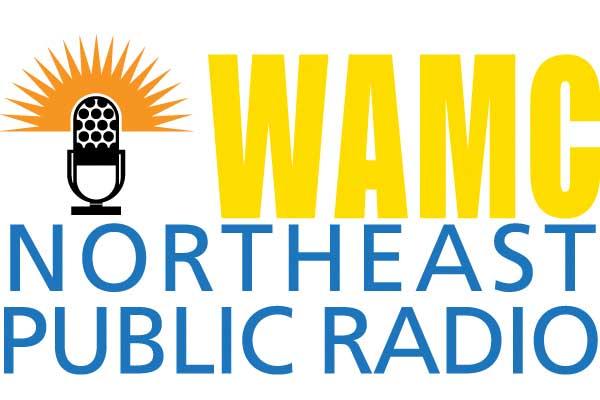 Springfield College President Mary-Beth Cooper recently visited with WAMC Northeast Public Radio's Alan Chartock to talk about the news and happenings at Springfield College, as well as recap some of the hot topics in higher education.
Listen to the full interview at springfield.edu/cooperWAMC.
Professor Samuel Headley Named Karpovich Chair for Wellness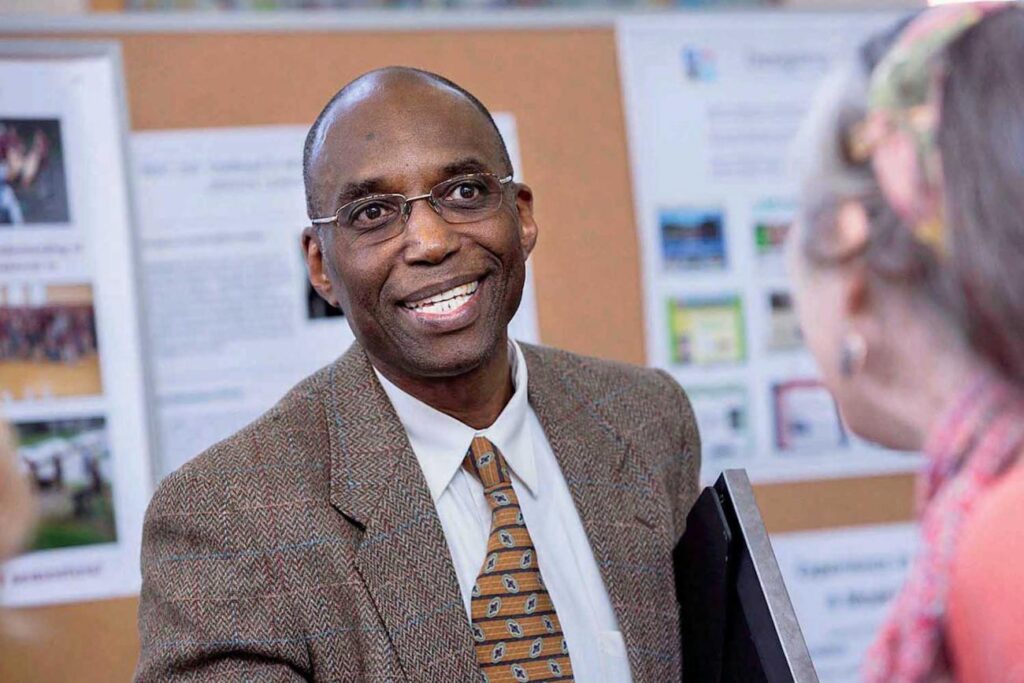 Professor Samuel Headley of the School of Health, Physical Education, and Recreation in the Department of Exercise Science is the inaugural Karpovich Chair for Wellness at Springfield College. This award honors and supports Headley's record of scholarship and innovation in exercise science and will enable him to pursue collaborative and interdisciplinary scholarship in the area of wellness.
A competitive three-year, honorary appointment, the Karpovich Chair for Wellness was created to promote interdisciplinary research across health science fields through the testing of ideas and the creation of new initiatives and practices that have the potential to lead to a sustainable avenue of scholarship and compete for external funding.
A 50th Reunion gift of more than $1 million from alumni from the Class of 1954 established this endowment to honor Dr. Peter Karpovich, a member of the Springfield College faculty from 1927 until 1969. Karpovich was a founder of the American College of Sports Medicine and is widely considered the father of exercise physiology in the United States. He published more than 130 journal articles in the field of wellness.
"Dr. Karpovich's legacy lives on in the scholarly work performed by faculty teams at Springfield College, including Dr. Headley's work in the exercise science and sport studies laboratory," noted James Harnsberger, PhD, associate vice president of graduate education, grants, and sponsored research.
A professor of exercise physiology, Headley joined the College in 1992. He is a fellow of the American College of Sports Medicine (ACSM) and an ACSM-registered clinical exercise physiologist. Headley has served as principal investigator or co-investigator on numerous grants and contracts, including a major award from the National Institutes of Health, and most recently, a contract with Relypsa, Inc., to examine nutritional, behavioral, pharmaceutical, and counseling interventions with patients suffering from chronic kidney disease.
As the first Karpovich chair awardee, Headley will lead a nationwide team of 12 scholars and researchers. The team will explore the potential interactions of prebiotic supplementation and moderate aerobic exercise training on critical health concerns of chronic kidney disease patients, ranging from psychological markers of health and well-being to inflammatory responses that predispose kidney patients to premature death due to cardiovascular disease.
"We believe our work has the potential to positively impact upon the lives of patients who have chronic kidney disease," Headley explained. "The study that we have proposed is the result of the collaborative efforts of members of our research team. I would particularly like to highlight the assistance of Drs. Nosratola Vaziri, Michael Germain, Britton Brewer, Jasmin Hutchinson, and doctoral student Emily Miele in the development of this initiative."
The Karpovich Chair comes with a commitment of $40,000 annually over three years to support the project.
Pioneer, Educator, Author, Advocate Presents King Lecture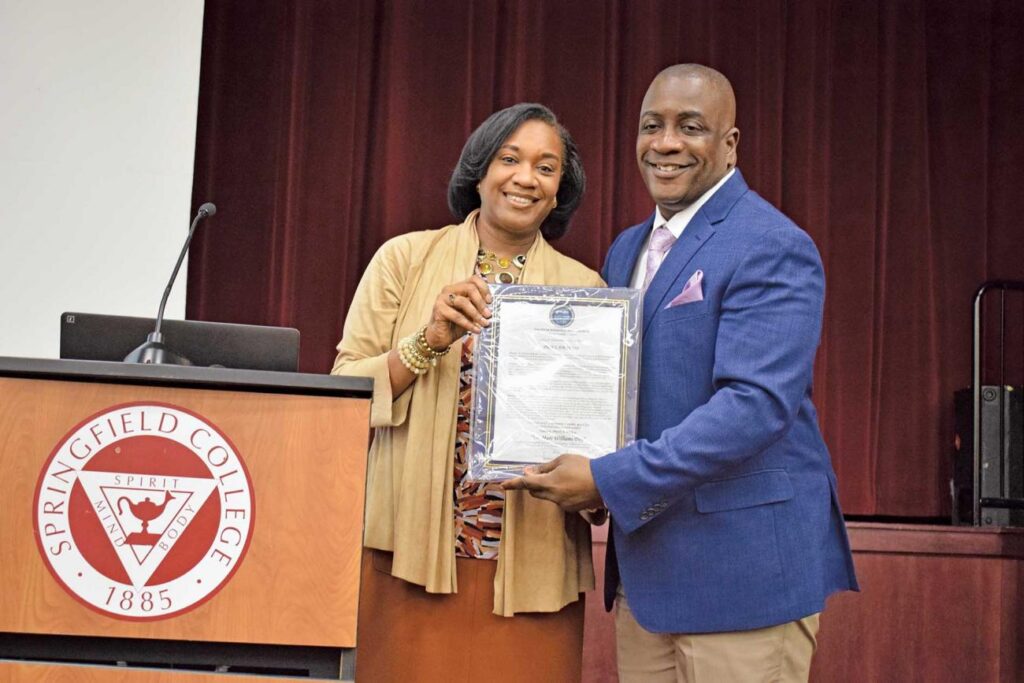 Springfield College welcomed sports marketing pioneer, educator, author, and advocate for cancer patients Marc Williams, EdD, as the keynote speaker at the fifth annual Martin Luther King Jr. Lecture in March. Williams provided self-examination of his life in the spirit of King, and challenged people to pursue their passions in King's spirit.
Founder and CEO of Williams Communications, LLC, a brand management consultant firm, Williams is the author of Defeating Cancer: A Holistic Approach to Living an Empowered Life. He has worked for three of the largest sports brands in the world: Champs Sports, Footaction, and Reebok.
Williams founded "Striving for Excellence Leadership Academy," an empowerment program that encourages professional and personal development for athletes. He is a 23-year member of Alpha Phi Alpha Fraternity, Inc., of which Martin Luther King Jr. was a member.
The annual Martin Luther King Jr. Lecture honors the history of inclusion and diversity at Springfield College.
High School Walkouts Do Not Affect Admissions at Springfield College
Springfield College was one of several colleges and universities to publicize that no disciplinary action would be taken towards applied or admitted high school students who were punished for participating in peaceful walkouts following the deadly shooting in Parkland, Fla.
"We fully support all of our student applicants who are leading, speaking, and even peacefully protesting the need for social change. In fact, we applaud their courage even in the face of possible threats of school suspension," said Stuart Jones, vice president for enrollment management. "Our student applicants are secure in their admission standing with us because their values of making a difference in the world mirror the essential core values of Springfield College."
Find the full story at springfield.edu/walkouts.
PEHE Practicum Students Learn from Alumni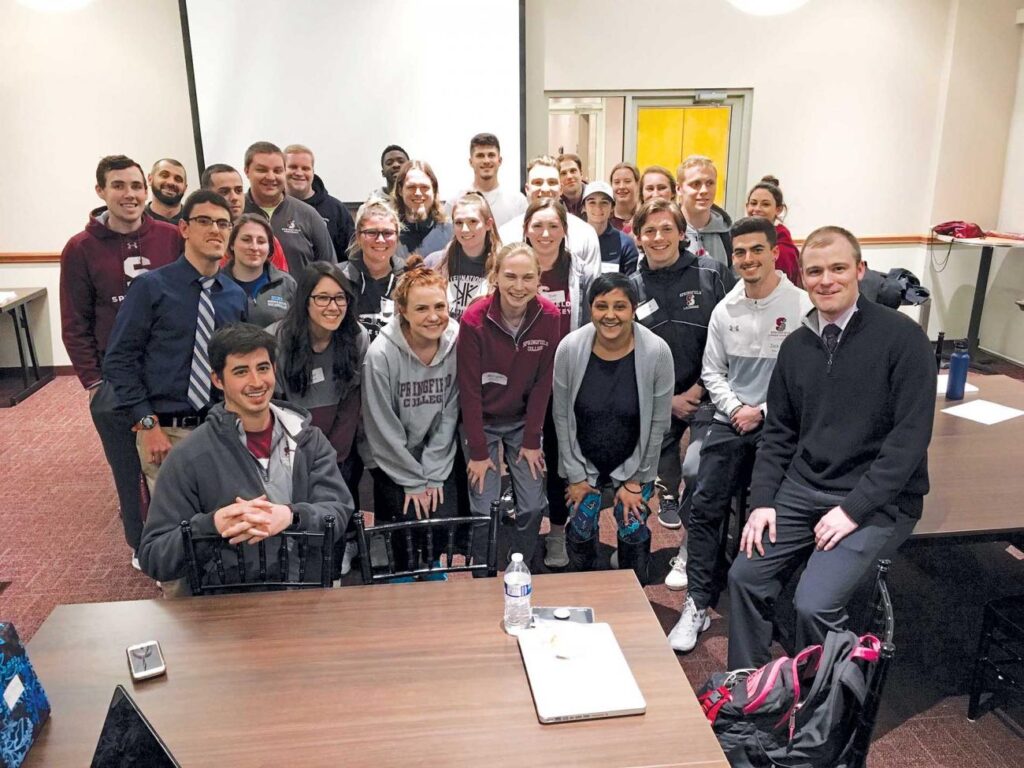 Alumna Sneha Shah Verelst '07, G'09, and alumnus Jeff Bartlett '08, recently presented to physical education and health education practicum students on a variety of topics including collaboration, classroom and gymnasium management, student motivation, movement in the classroom, parent communications, networking and professional development, and job search advice.
Verelst is certified in physical education and health education and teaches at Sizer Middle School in Fitchburg, Mass. She is a past recipient of the National Association for Sport and Physical Education Major of the Year Award; American Alliance for Health, Physical Education, Recreation and Dance Eastern District Association Bob Pate Scholarship; Massachusetts Association for Health, Physical Education, Recreation and Dance Outstanding Future Professional Award; and the Springfield College Graduating Senior Physical Education and Health Education Award.
Bartlett is certified in health education for grades K-12. He teaches middle school health education at Holten Richmond Middle School and is the cross country and track coach at Danvers (Mass.) High School. He is working toward his principal/assistant principal licensure, with a focus on improving student wellness through a coordinated school and community approach. He was a captain on the cross country and track and field teams and also involved in Student Government Association and the Student Ambassadors program.
Teacher candidates enrolled in a practicum are required to attend seminars designed to support them through some of the issues they confront during their practicum experience. Seminar professors Linda Davis-Delano, PhD, and Kathy Mangano '86, G'88, EdD, assist them with the development of their professional practice goals and action plans.
​Faculty Member Named Among Top 100 Women of Color​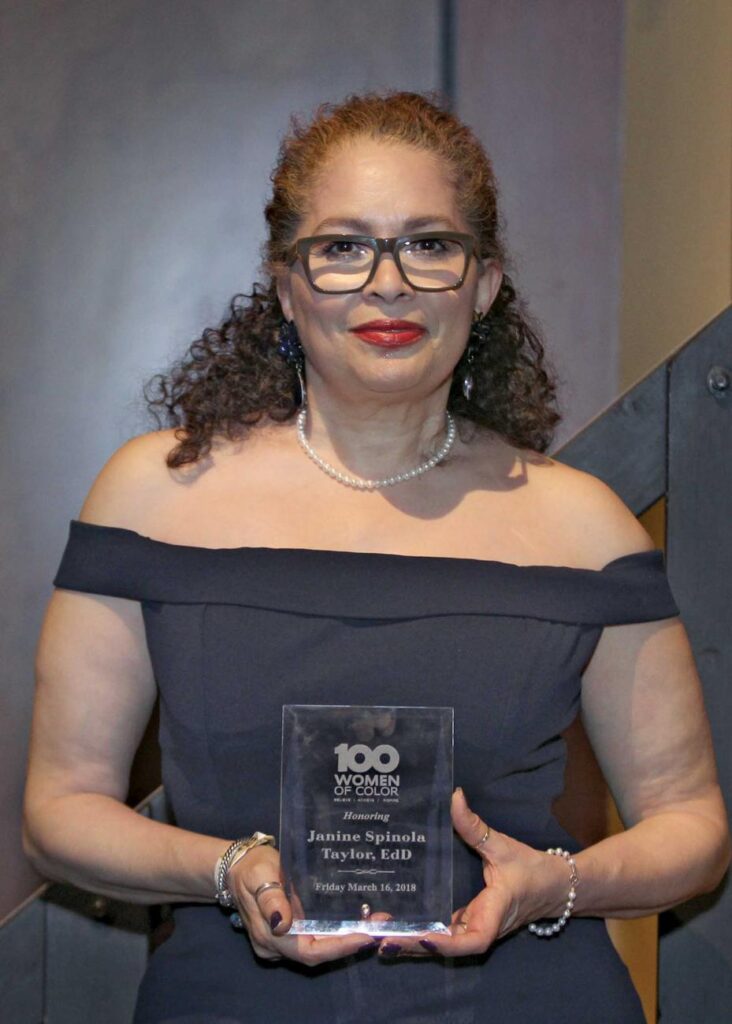 Janine Spinola Taylor, EdD, G'04, assistant professor and coordinator of the organizational management and leadership concentration for the Master of Science program in the School of Professional and Continuing Studies, was named a recipient of the 100 Women of Color awards in Hartford, Conn., in March 2018. The awards honor women who serve as positive role models and display long-term commitment to the betterment of their community.
Spinola Taylor said she grew up always wanting to be a teacher. As the daughter of immigrants from Cape Verde and Jamaica, she believed her skin was viewed as too light by others for her to be considered a person of color. As such, this award is especially meaningful to her.
Spinola Taylor lives by the motto: "When I'm of service, I'm less afraid." This is demonstrated through her involvement as a guest speaker for area organizations, collaboration with Springfield College alumni who are participating in grassroots organizations sponsoring social change, and serving as a mentor on advisory boards.
Scholars In Action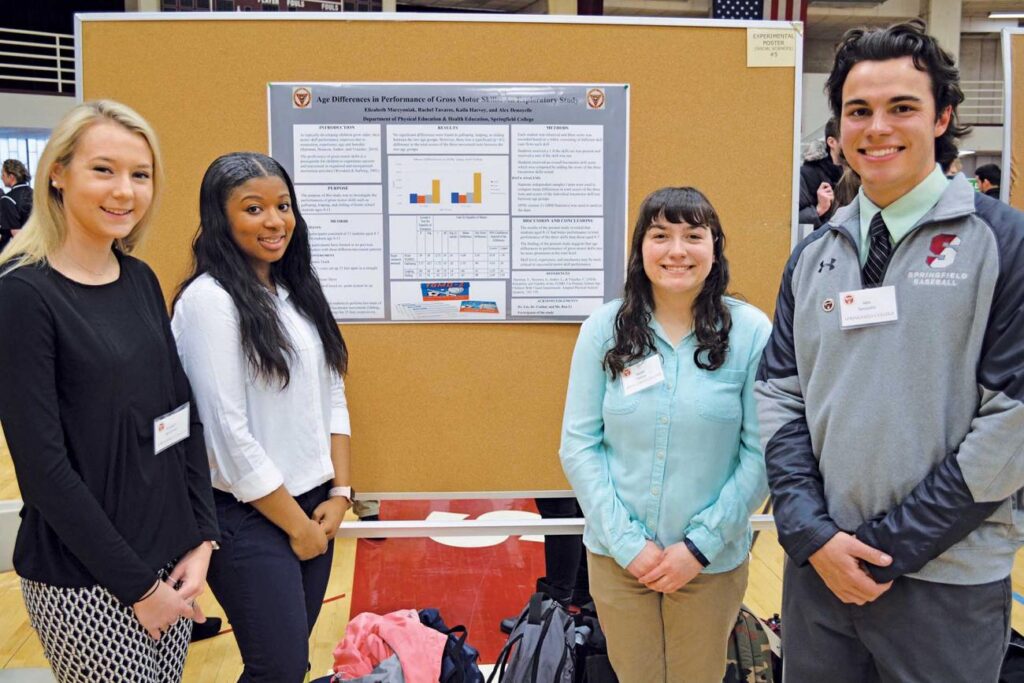 The Springfield College community celebrated the scholarship of its undergraduate students during the 14th annual Scholars in Action Day in April. More than 200 students presented their work, showcasing their research, scholarship, and creativity.
Students were awarded in the following categories: conference paper, multimedia, experimental science, experimental social science, analytical science, analytical social science, descriptive, student choice award, holocaust remembrance award, and scavenger hunt.
Read about the winning scholars and their work at springfield.edu/SIAD18.
Bilqis Abdul-Qaadir Presents Third Annual Sports and Social Justice Symposium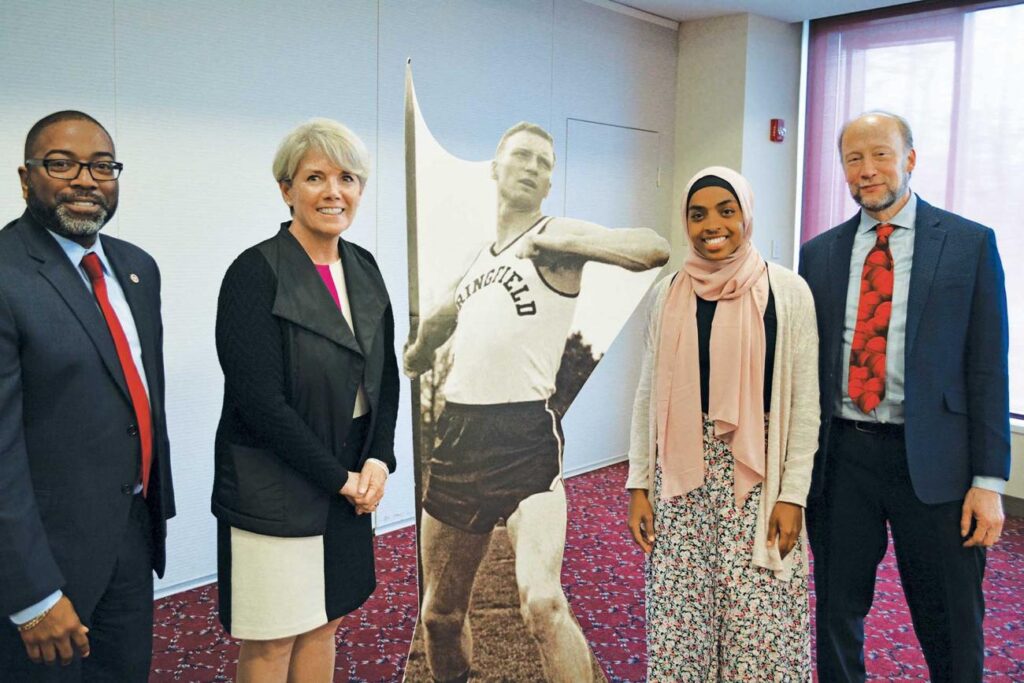 Springfield College hosted its third annual Sports and Social Justice Symposium in April, supported by the Dr. Tom Waddell '59 Fund. The event featured basketball star and advocate for diversity and inclusion Bilqis Abdul-Qaadir.
Abdul-Qaadir shared some of her personal experiences as a high school basketball star while at New Leadership Charter School in Springfield, where she scored more than 3,000 points, breaking both male and female scoring records in Massachusetts. She also talked about the challenges she faced as an athlete staying true to her Muslim faith, and wearing a hijab and long sleeves and long pants beneath her uniform throughout her career.
Following Abdul-Qaadir's presentation, Springfield College student-athlete and women's gymnastics stand-out Briana Kerr was recognized with the Tom Waddell Level the Playing Field Award. Waddell is a Springfield College Athletic Hall of Fame member who devoted his life to issues of social justice. This annual award goes to a student-athlete who has worked diligently to build a more fair and just world.
President Cooper Delivers Annual Forum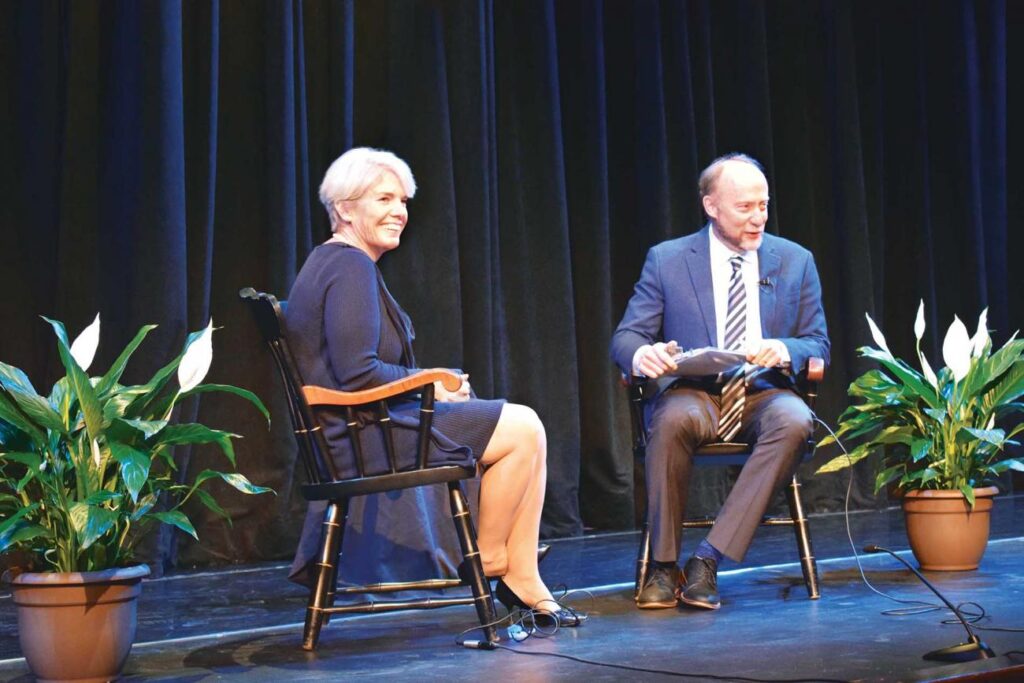 In April, President Mary-Beth Cooper presented the annual President's Forum to the College community in a different format than usual. Professor of communications/sports journalism Martin Dobrow interviewed her in a Q&A format that allowed her to talk about some of the issues most on the minds of faculty, staff, and students.
SHAPE America Gifts Records to Springfield College

The Board of Directors of SHAPE America recently approved the donation of its archival records to the Springfield College Archives and Special Collections, where they have been housed since 1999. An agreement between the two entities dictates usage and restrictions.