Springfield College Welcomes Largest Incoming Class
Springfield College welcomed its largest class of first-year undergraduate students in College history this fall. "It's not just the large quantity we're excited about, but the quality of students as well. This is the strongest academic profile of any entering class in our history, as well as the largest and most diverse," said President Mary-Beth Cooper.
A three- to five-percent enrollment increase in any given year is considered very good in today's competitive market. The Springfield College 22 percent growth goes significantly beyond that mark, according to Vice President for Enrollment Management Stuart Jones.
New Karpovich Chair for Wellness Announced
Martha Potvin, provost and vice president for academic affairs, announced the Class of 1954 Peter V. Karpovich Chair for Wellness, a new endowed faculty chair position.
The Chair for Wellness will allow Springfield College, a leader in the field of wellness, to: honor and support a faculty member; advance wellness education and research; encourage cross-discipline collaborations; pilot projects that could lead to external funding, scale-up possibilities and/or proprietary outcomes; and support the best ideas of faculty leading to publications, presentations, grants, and more.
A three-year, honorary appointment, the chair is named for longtime professor Dr. Peter Karpovich who, with his wife Dr. Josephine Rathbone, was a founder of the American College of Sports Medicine and who is widely considered to be the father of exercise physiology in the United States.
Recruiting Efforts in India Increased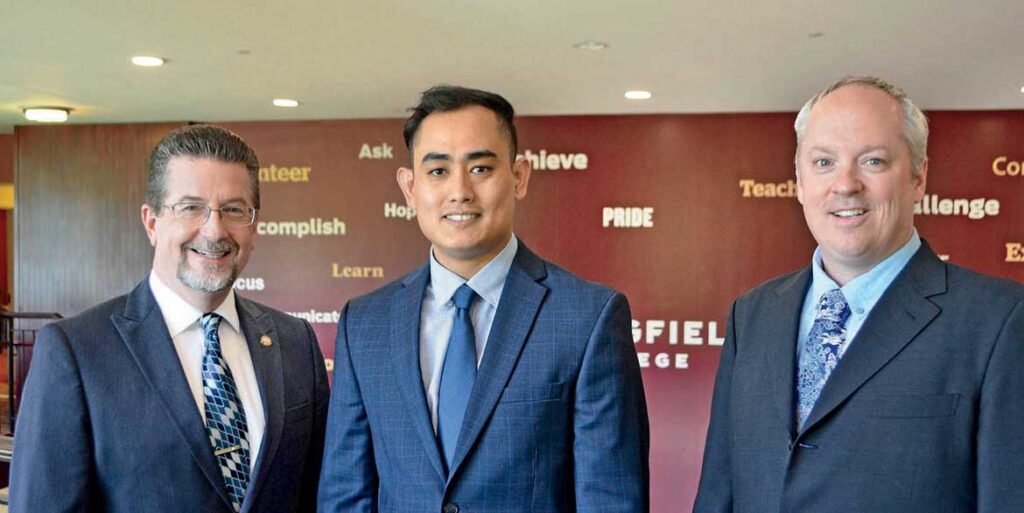 Springfield College is now recruiting in the northeast part of India to assist prospective Indian students looking at higher education in foreign countries, help prospective international students feel welcome, and educate them about the strong academic programs available at the College.
During the 2016-17 academic year, Springfield College also opened student recruitment offices in Beijing and Shanghai.
Partnership with Canyon Ranch institute Teaches Healthy Eating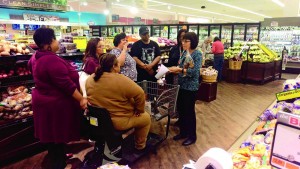 Springfield College has partnered with the Canyon Ranch Institute to implement and evaluate a public health project on the Springfield College campus titled the Healthy Table program. The goal of the program is to improve healthy eating, cooking, and shopping habits for individuals and families living in the vicinity of Springfield College.
Program participants are able to speak with experts regarding nutrition, learn how to cook nutritional meals, and shop for healthy meals on a budget. In order to participate, individuals had to be overweight, or at risk for or diagnosed with Type 1 or Type 2 diabetes, or have high blood pressure or high cholesterol. Each class is co-taught by a chef and a registered dietitian, and there is no cost to participate in the program.
Researchers from Springfield College and Canyon Ranch Institute will analyze how participant knowledge, attitudes, behaviors, and clinical outcomes change over time.
Institutional Advancement Professionals Join College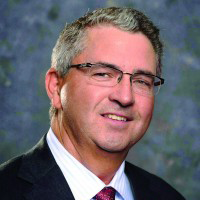 President Mary-Beth Cooper named Gary Blanchette '80 vice president for institutional advancement to lead and manage development and alumni relations efforts, including the development and implementation of a long-range fundraising strategy. He is a member of the President's leadership team.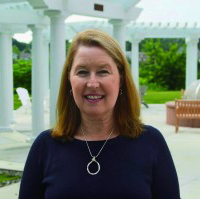 Blanchette returns to Springfield College from Junior Achievement, USA where he was senior vice president of development and responsible for a multi-year national $25 million campaign. Previously, he served in several other executive roles. He received a Bachelor of Science degree in psychology from Springfield College.
Also named was Julie Considine Tyson to the post of senior associate vice president and director of development. Tyson brings more than 25 years of college and independent school fundraising experience to Springfield College. She is the daughter of emeritus School of Health, Physical Education, and Recreation Dean William Considine and daughter-in-law of the late Professor Forrest Tyson. She is married to Matt Tyson '88, G'90.
Trustees Announced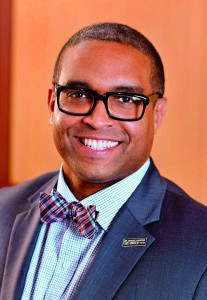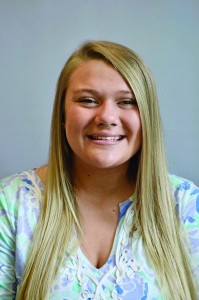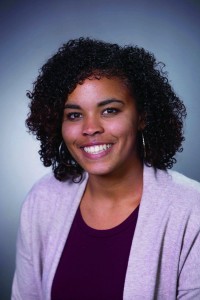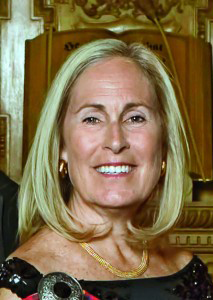 The Springfield College Board of Trustees has re-elected the following Trustees: Gregory Toczydlowski '89, North Granby, Conn., chair; James H. Ross III, Wilbraham, Mass., '86, vice chair; Jeffrey M. Levy, South Salem, N.Y.; Susan E. Lundin '70, New Hartford, Conn.; Thomas Marks '74, Windham, N.H.; Howard A. Pulsifer '64, Barrington, Ill.; and Lauren W. Youmans '84, Tolland, Conn. Newly elected were: Marenda Brown Stitzer '78, Kensington, Conn.; and Raymond Berry, G'11, Springfield, Mass.
Athletic training major Donavin Andrews '18 was elected Student Trustee, and English and elementary and special education major Samantha N. Dumas '19 was elected Student Trustee-Elect.
Harvey and Irma Victims Benefit from Humanics in Action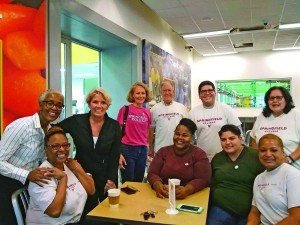 Humanics in Action Day traditionally is a day of caring on the campuses of Springfield College, but this year's celebration of service was a little different. Typically, students, faculty, staff, and alumni reach out to work with neighboring schools, nonprofits, and residents in a collaborative effort to make our cities better.
This year, Humanics in Action volunteers included individuals whose own lives had been turned upside down by tragedy. Although they required assistance themselves, it didn't keep them from volunteering for others who also were in need of support.
In Houston, a city that was reeling from the effects of Hurricane Harvey, School of Professional and Continuing Studies (PCS) faculty, staff, and students lived up to the College mission of service to others when they held a Humanics in Action day of their own. President Mary-Beth Cooper traveled to Texas to join them in a food drive with the Houston Food Bank being held for those in need of food and water.
In Florida, members of the Tampa Bay PCS community collected bottled water, nonperishable food, baby products, clothing, blankets, personal hygiene items, and pet supplies for those worst hit by Hurricane Irma.
"Over the last several weeks, many of us have struggled with how we may best respond and assist those in need," President Cooper wrote to the College community following several episodes of catastrophic weather in our country. "I am pleased to see that once again our community's response is action.
"Through these efforts, I am reminded that, for the Springfield College community, leadership in service to others occurs 365 days a year, not just one."
"So many of our students, staff, and faculty were first responders of many sorts, including for evacuations, triage, mental health and social services, and at shelters," said Eric Castillo, assistant dean and campus director in Houston. "Our Humanics philosophy, as well as our College and School mission, were truly activated in monumental ways," he said.
On Thursday, Sept. 28 in Springfield, approximately 2,100 students, faculty, staff, and alumni took part in the 20th annual Humanics in Action Day, whose creator, emeritus professor Peter Polito, was on hand to address volunteers before they left for their respective sites. Groups of individuals who performed services for schools, churches, senior citizen facilities, child-care centers, community organizations, city agencies, and residential neighbors completed more than 100 projects.