College Inducts 2015 Class into Athletic Hall of Fame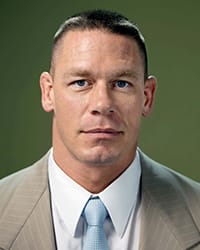 A First-Team All-American and ECAC New England/Northeast Division III All-Star in football while at Springfield College, John Cena '99 is one of the most recognized faces in sport and entertainment. Cena combines his athleticism, charisma, strong work ethic, and genuine personality to make him one of the brightest stars in the WWE and in motion pictures. Cena devotes much of his time working on behalf of numerous charitable causes, including Make-A-Wish Foundation.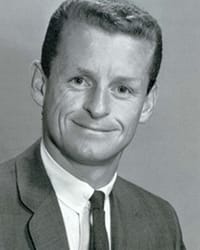 The late Gilbert Gibbs '61 coached lacrosse at Montclair (N.J.) High School, creating the first nationally recognized lacrosse preparatory program in the New Jersey area. A coaching legend, Gibbs owned a record of 177-35, seven state championships, and was four-time New Jersey Coach of the Year. An inductee in numerous halls of fame, the annual New Jersey Senior All Star Game, to this day, is played in his honor.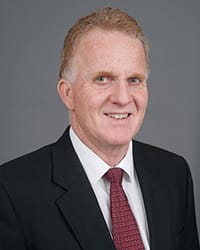 Joel Dearing '79, former men's and women's volleyball coach at Springfield College, was one of the greatest Division III collegiate volleyball coaches of all time. During the course of his 30-year coaching career, Dearing had an all-time win-loss record of 728-310. He was named NEWMAC Coach of the Year, and received the Mintonette Medallion of Merit Award from the Volleyball Hall of Fame.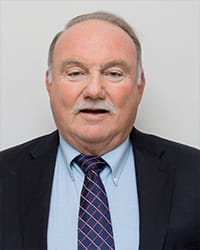 At Springfield College, James "Jim" Woodward '73 earned a total of seven letters in football and track and field. His senior year, he was All-New England defensive tackle and 10th overall in shot put at the NCAA championships. A physical education teacher at Mahar Regional (Mass.) High School, he coached championship football and track and field teams. He is now the school's athletic director.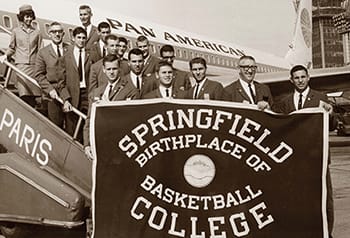 Named a team of distinction, the 1965 Men's Basketball Team helped the sport reach new heights when the U.S. Department of State sent them on an around-the-world goodwill tour. Comprised of 10 student-athletes and two coaches, the team played 26 games and conducted more than 100 clinics. They competed in front of nearly 250,000 spectators, including a crowd of 30,000 in India.
A born leader, Jennifer DiPrete '95, G'98, was a four-year starter for the women's tennis program, helping to lead the College to a record of 42-11, including three Division II New England championships and the NE-10 championship. Individually, DiPrete registered a career win-loss record of 55-11. DiPrete has coached collegiate tennis programs and currently is the director of wellness education at the University of South Florida.