Department
Parade of Classes
1951
Winifred (Laverty) Hayes (G) wrote in to share that her granddaughter, Amy Hayes, graduated from Springfield College in 2014.
Francis X. Sweeney was honored posthumously when the town of Waterford, Conn., dedicated its high school field house in honor of him. The Francis X. Sweeney Field House dedication took place in January 2014, and honored Sweeney's longtime dedication to the Waterford school system, for which he served more than 40 years, as teacher, coach, and finally, athletic director.
1952
Frank Wolcott (G'60) and Sandy Wolcott have donated the Frank Wolcott Papers to Springfield College. The papers are now available at springfieldcollege.edu through the Springfield College Digital Collections. The collection is titled Frank Wolcott Papers.
1953
Betty (LaPalme) Cordes wrote in to share that her great-grandson Roger Latham Cordes IV was born on May 31, 2014.
1954
Joe Marland has recently retired from Walmart after working there for 20 years. He recently moved from New Hampshire 
to Florida.
The stadium at the Gilman School in Baltimore, Md., was named after Alexander Sotir in 2014. Sotir was an athletic director at the school.
1955
Jean (Boutwell) Genasci wrote in to share that a scholarship has been created at Springfield Technical Community College (STCC) in honor of her and her husband James Genasci '50, G'55 by a STCC alumnus whom Jean and James helped with his coming out process. The scholarship will be awarded annually to a student from the institution.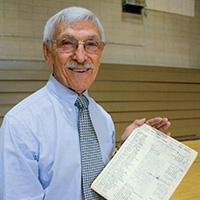 Robert Orozco, who has served as a YMCA professional for 59 years, was recognized during a surprise brunch for his 30th year with the Laguna Niguel Family YMCA. The Laguna Niguel Family YMCA staff believes he may be the oldest active YMCA retiree still leading fitness classes.
Ronald Park, assistant wrestling coach at Hempfield High School in Greensburg, Pa., will be inducted into the Pennsylvania chapter of the National Wrestling Hall of Fame in May 2015.
The South Windsor (Conn.) High School gymnasium was named after Charles Sharos (G'56) in April 2014. The gymnasium is now known as the Hugh Green-Charlie Sharos Gymnasium.
1956
Kenneth J. Sullivan is a former Manchester, Conn., teacher and Somers, Conn., middle school principal. He wrote to share that he is still active and employed by the Newington (Conn.) Parks and Recreation Department and looks forward to his 60th reunion 
in 2016.
1958
Malcolm E. Williamson is an honorary lecturer in endocrinology and nuclear medicine 
at Southshore Hospital in Trenton, Mich.
1960
Judy (Tays) Cohan traveled to Nicaragua for the fifth time as part of a medical mission team.
William R. "Bill" Decker wrote in to share that he recently attended the graduation of two grandsons from the University of Tampa, both receiving degrees in finance. Another grandson graduated from Shepard University with a major in education on the same day.
Luise (Schnaars) Easton participated in the National Age Group Aquabike Championship at 75 years old. This race consists of a 1.2-mile swim and a 56-mile bike ride. Easton won her age group and qualified for the National Age Group Triathlon in Milwaukee for the ITU World Triathlon Championships in September 2015.
Donald Slingerland (G'67) 
began his 55th year coaching track in September 2014. He spent one year coaching at Springfield College as a graduate student, three at West Point as weight coach, and 51 at Port Jefferson (N.Y.) High School.
His record is 316 wins and 147 losses. He has had 13 League Championship Teams and nine County Championship Teams, 
in addition to four high school All-Americans. He also was an assistant coach to Art Farnham on a Goodwill Tour of West Africa in 1964.
Clem Stancik was awarded the Arthur Ashe Multicultural Award at the 24th Annual Long Island U.S. Tennis Association Awards Dinner, for his 52 years as Brentwood High School's tennis coach. During his tenure, Stancik introduced his players to tennis as a lifelong sport.
1961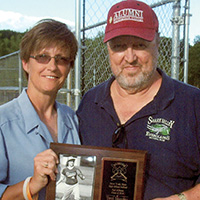 James Havlick is the president of the Weatherford chapter of the Association of YMCA Retirees, which encompasses 10 Southeastern states. Havlick has worked for 38 years at several U.S. YMCAs.
Allan Keeling attended the New York State High School Softball Hall of Fame induction ceremony to celebrate Terri Huggins, one of his former players from F.D. Roosevelt High School in Hyde Park, N.Y. Keeling also shared that his grandson, Corey Keeling, is a junior at Springfield College and studied during his fall 2014 semester at Victoria University in Wellington, New Zealand.
1962
William Amberg and Wallace Whittaker were roommates as first-year students and had not been in contact since graduation. They recently discovered through a mutual friend that they both live in the Phoenix area and have rekindled their friendship with many get-togethers with their wives, Mary Estelle and Peg.
1963
Joyce (Dittmer) Tomlinson wrote in to share that she spent much of the year undergoing physical therapy with Jennifer (Lynch) Hare '91, owner of Atlas Physical Therapy in Buckingham, Pa.
1964
Charles W. Christy retired from the U.S. Marine Corps in 1991 and from Northrop Grumman in 2008. He currently is employed by Vencore, serving on a Marine Corps contract. He shares that he is "pleased to still be working 50 years after graduation."
1966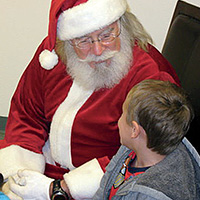 Each June, Pete Smargon (G'81) begins growing a beard. For 30 years, he has been a volunteer Santa for day care centers, community groups, and elementary schools, shaving the beard only "after my trip around the world is complete in December." Pete and his wife Jan call Los Lunas, N.M. home.
1967
David Yeo (G'68, DPE'77) was selected for induction into the Eastern Connecticut State University Athletic Hall of Fame, and is only the second inductee who is not a coach or an athlete to be so honored there. Yeo served as an athletic trainer for the university's athletic department, as well as a physical education professor. The ceremony took place on Oct. 18, 2014.
1968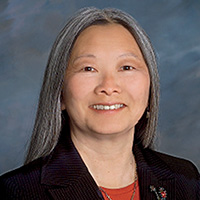 Henry (Hank) Knight (G'71) retired from the Shaker Regional School District in New Hampshire, and now lives in Haines City, Fla. He works seasonally as a Friendship Boat Captain at Walt Disney's Epcot, and is a substitute teacher at local schools. He shared that his daughter Jennah, whom classmates would remember helping Clifford Blasius distribute prizes at the Class of 1968's 45th reunion dinner, is touring for the second year as a dancer and actor with Sesame Street Live.
Paula Hamada Summit was named the American Alliance of Health, Physical Education, Recreation and Dance Eastern District Association Honor Award recipient. The award is the highest District Association honor, and recognizes Summit's outstanding career, commitment, and involvement. Thomas P. Hill was inducted into the Massachusetts Basketball Hall of Fame and Massachusetts Soccer Coaches Hall of Fame in 2013.
Leonard (Len) Walencikowski (G'71) retired as strength and conditioning coach at Miami Southridge Senior High School after 26 years. He was named the 2004-2005 National High School Strength and Conditioning Coach by the Professional Football Strength and Conditioning Coaches Society.
1971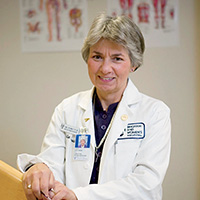 Linda Arslanian was named the 2014 Scully lecturer and visiting scholar by the University of Pittsburgh School of Health and Rehabilitation Studies. This award is designed to promote discussion within the field of physical therapy on issues related to research, education, and practice. Arslanian is the director of Brigham and Women's Hospital rehabilitation services.
Abigail (Roy) Gibney retired after 42 years of teaching and coaching, with 39 of those years at Stonington High School in Pawcatuck, Conn. In addition, she served as the school's commencement speaker for the Class of 2014.
1972
Jeffry Cadorette (G'73) received the Delaware County Good Scout Award from the Cradle of Liberty Council, Boy Scouts of America, in November 2014. Cadorette was recognized for his professional leadership and community service efforts.
Daniel Daly was the chairman of the organizing committee 
for the second European 
confer­ence on evidence-based 
aquatic therapy, "Aqua-Leuven 2015," held in Belgium April 
15-18, 2015.
Chefs David Gilson (G'73) and his nephew, William, appeared as judges on Bravo's Top Chef Plimouth Plantation Thanksgiving episode in November. An episode honoring Julie Childs was filmed at David's restaurant The Herb Lyceum at Gilson's in Groton, Mass., and aired in January. William is a chef and owner of the Puritan & Company restaurant in Cambridge.
John H. Walker is a managing director for Kensington Capital Partners in Canada.
1974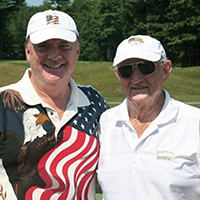 John Barclay retired from the YMCA after more than 35 years. He has begun a new career with the Girl Scouts, serving as vice president of camp program and properties for the Girl Scouts 
of Western Washington, based in Seattle.
Steve Cohen was inducted in the Lakewood (N.J.) Athletic Hall of Fame in 2014.
Bruce Mitchell and former Springfield College professor emeritus and former swimming and diving coach Charles J. Smith '55 have shared a friendship that has spanned 44 years and quite a few rounds of golf. Mitchell shares that the duos favorite saying is "Fore!"
1975
In preparations for their 2015 season, the Poly Prep Country Day School (N.Y.) Girls Varsity Basketball Program visited Coach Mike Junsch's alma mater, Springfield College, for a fun team-bonding weekend that paid homage to the tradition and bastions of Basketball. The team toured the College and was greeted by members of the department of athletics administration, Head Women's Basketball Coach Naomi Graves G'88, and Head Men's Basketball Coach Charlie Brock '76, G'80, who was a teammate of 
Coach Junsch's.
1977
Joseph Lettera (NG) was inducted into the New York State Basketball Coaches Association Hall of Fame on March 16, 2014, in Glens 
Falls, N.Y.
Dan Zulli wrote in to share that he is now stationed at the 502 Air Base Wing, Joint Base in San Antonio, Texas.
1978
Michael McCombs participated in the World Amateur Age Group Triathlon Championships in Edmonton, Alberta, Canada, in August 2014.
1980
Henry (Hank) Wysocki retired after 34 years in education in June 2014. Wysocki was elected to the East Greenbush Education Foundation Hall of Fame in 2009, the Siena College Athletics Hall of Fame in 2011, and the Columbia High School Athletic Hall of Fame in 2013.
1981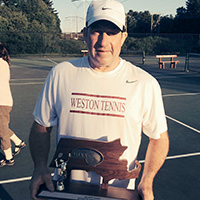 Edward "Ted" Baumhauer gave a TEDxRochester talk titled "Corporate coaching and leadership development programs" 
in 2014.
Brian McNally runs the Massachusetts Interscholastic Athletic Association sectional boys' tennis tournament and he wrote in to share that the Weston, Mass., team, coached by George Conlin '80, won the division III section championship.
1982
Richard "Budda" Libuda wrote in to share that he had surgery on his tongue and lymph nodes in March after being diagnosed with cancer. He wonders where Kim Miles is, and wanted to say "hello" to the Kenwood Boys of 1982 and 1983.
Richard Nanartowich was inducted into the Massachusetts State Hockey Coaches Associa­tion Hall of Fame. He has a record of 286-187-45 from 
the last 24 years at Hudson 
High School.
1984
Marc Brassard (G'89) was part of the Team Friends Foundation, a Maryland-based cycling team that participated in the Race Across America, a 3,000-mile bike race, which took place in six days.
Barry McNulty is working as a sales manager for the PGA Tour Senior Players Championship 
in Boston.
1985
Marianna (Marra) Newman works as a certified health 
coach for Dr. Wayne Scott Anderson, co-founder of Take Shape for Life, which promotes behavioral and lifestyle changes helping individuals to reach optimal health.
1991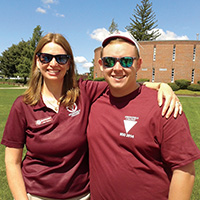 Maria (D'Agostino) Crawford shared a photo of her and her nephew Dan Dupuis '18 on move in day in September. Dupuis lives on the same floor in Reed Hall that Crawford did during her first year at Springfield College.

Melissa Hodgdon, the Wheaton women's head basketball coach, took a part in the national campaign "Spread the Word to End the Word," which focused on ending the derogatory use of the word "retarded" in everyday speech. Her team collaborated with a seventh grade class from Mansfield, Mass., and served as mentors to them.
1992
Michelle (Bruno) Moeller retired from the Connecticut 
Air National Guard after 24 years of service.
Thomas Prior coached Ireland 
in the 2014 World Lacrosse Championship in July 2014. Ireland went 6-2 in the 
overall tournament.
Lynn Wright was accepted to the University of Pennsylvania graduate school of education in the executive doctorate program in higher education management.
1993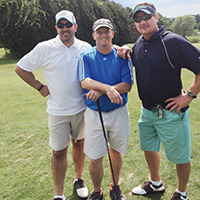 Mike McKeon and Missy (Dumas) McKeon '94 have run an annual golf event to raise money and awareness for Spinal Muscular Atrophy for the past 14 years. Matt Joseph and Tom Fennessey are regular supporters of the event.
1994
Glenn Harris was named Master Strength and Conditioning Coach by the Collegiate Strength and Conditioning Coaches Association (CSCCa).
 It is the highest honor given 
in the strength and conditioning profession, and there currently are only 135 individuals with this level of certification 
and distinction.
Matt Siegel has been promoted to the position of area business manager for the North Area at Diichi Sankyo, Inc.
1995
Steven Dion (G) and his wife wrote a book The Pregnant Athlete: How to stay in the best shape ever before, during, and after pregnancy and appeared on Good Morning America to promote the book.
1997
Eunice LaFate (G) received the 2014 Delaware Governor's Award for the Arts. LaFate has work in the permanent collections of the William Jefferson Clinton Presidential Library in Little Rock, Ark., and the Blue Ball Barn Museum in Wilmington, Del.
Michael A. Sciucco was named to the Boston Business Journal's "40 Under 40" list. Sciucco is the president and CEO of Blue Vase Marketing in Beverly, Mass.
2001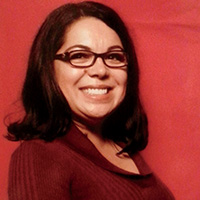 Robert Gilchrist is the CEO of the Washington County Family YMCA of Salem, Ind.
Benjamin Greenlaw took on the role of principal of Presque Isle (Maine) High School at the beginning of the 2014-15 academic year.
Sara (Martinez) Gurling (G'08) is the director of organizing for the American Civil Liberties Union of San Diego and Imperial Counties. She also writes a weekly column for El Latino News, "La Vida En El Trabajo," which focuses on work life and class issues.
2003
Jill (Brochu) Conselino (G) graduated from Springfield Technical Community College with her associate of science in nursing degree in May 2014. She passed the National Council Licensure Examination-RN on July 1, 2014, and began the Master of Science in nursing program at American International College in September, concentrating on nursing education.
David McEttrick (G), lieutenant commander, was selected as the 2013 Naval Aerospace & Operational Physiologist of the Year. He currently serves as the aeromedical safety officer with the 1st Marine Aircraft Wing in Okinawa, Japan.
2004
Brian P. Easler (G) became head of school at Wilbraham & Monson Academy, Wilbraham, Mass., during the school's convocation in August 2014. At the Academy since 1998, Easler began as the director of alumni affairs, transitioned to dean of students, and then to associate head of school. He is married to Stephanie Easler, G'02, DPE'06, professor of biology at Holyoke Community College.
2005
Robert Cowell (G'07) married Jaclyn Elber on Sept. 1, 2012. The couple welcomed its 
first child, Lucas Adam, on 
Aug. 19, 2014.
Taste is in the mouth of the eater. At least that's how Andrew Hanenberg looks at it. Hanenberg has begun his own business, Uncle Andy's Jerky, which offers jerky in four unique flavors: maple bourbon, Texas barbecue, spicy coffee, and lemon mint. After beginning a new work out regiment and diet plan, Hanenberg discovered that he was lacking a snack that would help keep his energy, was easy to transport, and would fit his dietary needs. Jerky turned out to be the right fit, and soon enough, Hanenberg was making his own. Now, a little more than a year into the project and a first successful batch made, he is ready to take the next step. He wants to expand his business. He also will direct five percent of contributions made toward including Uncle Andy's Jerky in care packages for soldiers across the world, as well as to veterans' communities, as part of the Operation Gratitude initiative. To learn more, visit uncleandysjerky.com or savorthejerky.com.
2006
Tech Sgt. Daniel Warren, a pararescueman team leader from the 920th Rescue Wing, Patrick Air Force Base, Fla., joins other airmen who were awarded the Mackay Trophy in 2014 by the U.S. Air Force, an annual honor awarded to the "most meritorious flight of the year." The trophy recognized an incident that occurred over the skies of South Sudan in 2013, and is inscribed with the names of recipients or their flights. It is permanently displayed at the Smithsonian National Air and Space Museum in Washington, D.C. Warren was featured in Vol. 83, Issue 2 of Triangle in winter 2011.
2008
Mike Mestieri worked at the 2014 NFL Draft for the New York Giants, representing the team and staffing its table. Mestieri communicated between the Giants' draft room in East Rutherford and the league representative to make the pick of each player official.
David Uimonen (G) was named the defensive coordinator and strength and conditioning coach at Maine Maritime Academy in Castine.
2009
Arion Moser is the program director for Greater Lycoming Habitat for Humanity in Williamsport, Pa.
Justin O'Brien is married with a daughter, Avery Elizabeth. He is a physical education teacher at Ayer/Shirley Regional Elementary School in Massachusetts.
Alicia (Rosse) Richards married Kevin Richards '08 on May 26, 2012. They both work at Northern Illinois University.
Patrick Vaughn, who was a gymnast during his time at Springfield, has continued gymnastics professionally and is now employed by the Walt Disney Company as a tumble monkey in the Festival of the Lion King Show at Disney's Animal Kingdom.
2010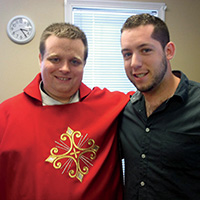 Alfredo DiMauro III shared news that Jim Boland '08 was ordained a priest for the Diocese of Worcester.
Alexander Harrison, MD, graduated from the Medical College of Wisconsin. He will complete his anesthesiology residency there.
Andrew (AJ) Nally spent the summer of 2014 training with the U.S. national volleyball team in Anaheim, Calif. He was part of the Pan American team that captured a silver medal in Tijuana, Mexico.
Michael Repetto opened a gym to help athletes remain conditioned, whether they are in season or off season. Repetto Kinetic Training is located in West Boylston, Mass.
Peter Sessa joined the Boston College men's lacrosse staff as head coach.
2011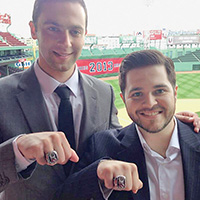 Katie Bolton was hired as an officer for the Durham (N.H.) Police Department.
Janite Cadet graduated 
from Suffolk University
Sawyer Business School with a master's degree in health care administration.
Red Sox employees Mike Cometa and Adam Perri received their 2013 World Series Championship rings.
2012
Samuel O'Brien graduated from the University of South Carolina with a master's degree in athletic training in June 2014. He is working as the head athletic trainer at Lynnfield (Mass.) High School and for a physical therapy clinic in Danvers, Mass.
Eric Roldan (G) was named 
one of Worcester Business Journal's "40 Under Forty." Roldan is the director of social services at the Family Health Center of Worcester.
2013
Lauren Morency was named the New Teacher of the Year as part of the Pioneer Valley Excellence in Teaching Awards in April 2014. Morency is an educator at White Street School in Springfield, Mass.
Ashley Neto (G'14) works as a physician assistant in an emergency department in Providence, R.I.
Exercise Science and Sport Studies alumni Sara Dalton '13 and Sarah Caragian '14 were invited by the Deputy General of the Chinese Olympic Committee to serve as athletic trainers for the Chinese Women's Soccer Team in China, from Aug. 22 to Sept. 13, 2014, as the team prepared for Olympic competition in women's soccer. Caragian and Dalton receive round trip airfare, room and board, a stipend and official Chinese women's soccer team apparel as part of their experience in working with some of the most talented women's soccer players for 21 days.
2014
Jennifer Gallione received the Spanish Award during the Springfield College Humanities Awards Banquet. Gallione, a physical therapy graduate student, received the award after spending a semester at the Universidad de Salamanca in Spain.
Kimberly Postler is the wellness director at the Gleason Family YMCA in Wareham, Mass.
2015
Christopher Tibbetts interned with the Western Massachusetts Office of the Governor during summer 2014.
2016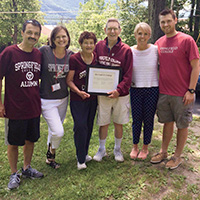 Ryan Cadigan spent the summer in Alaska.
Jonathan Reidy, Peter Price '86, Ellen Reidy '88, G'89, and Walter V. Price '54 were joined by President Mary-Beth Cooper at the Silver Bay YMCA during the July 4, 2014, weekend. Jonathan Reidy shared that his mom, Ellen Reidy '88, G'89, came out to support him during a paintball tournament, during which he represented the Springfield College team.
Births
A daughter, Sarah Christine (May 18, 2014), to Diane (Welch) Maillet '98, G'03, and husband Glenn.
A son, Ryan Michael (Feb. 16, 2014), to Kerry (Ryan) Mason '99 and husband John.
A daughter, Avery Patricia (Aug. 15, 2014), to Matthew Osgood '04 and wife Kristin.
A daughter, Paige Anne (April 11, 2014), to Marissa (Picard) Wengell '04, G'06, husband John, and big brother Max.
Weddings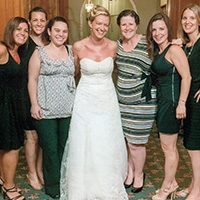 Angela Curto '03 married Alex Figliola on July 19, 2014.
Nate Luscombe '04 married Kate McMahon G'09 on July 20, 2014.
Justin Fenlon '06 married Christine Carson on March 1, 2014.
Meghan Lockard G'08 married Jason Kelly G'08 on June 28, 2014.
Kelsey Bishop '09 married Mel Whitham on June 28, 2014.
Kate Breuninger '09, G'11, married Mike Adams '09 on Feb. 22, 2014.
Amanda Hallen G'10 married Mike Griffen '09, G'10, on Sept. 20, 2014.
Bruce Kelley Notestine G'10 married Amanda Nancy Hart on Dec. 28, 2013.
Sarah Pongratz '11, G'12, married Denis Long '10, DPT'12, on March 29, 2014.