Dear Friends,
Welcome to TRIANGLE magazine online. The equilateral triangle is a daily reminder of our Humanics philosophy and mission to educate the whole person, in spirit, mind, and body, for leadership in service to others.
TRIANGLE, the print and online magazine of Springfield College, is the premier communication to bring the Springfield College mission to you, and to convey the stories of Springfield College to the community and the general public. TRIANGLE magazine is published comprehensively in print and online twice annually. Using today's vast media landscape, TRIANGLE communications bring Springfield College to its constituents 24/7/365 through the TRIANGLE Stories blog, the TRIANGLE Minute e-newsletter, and social media.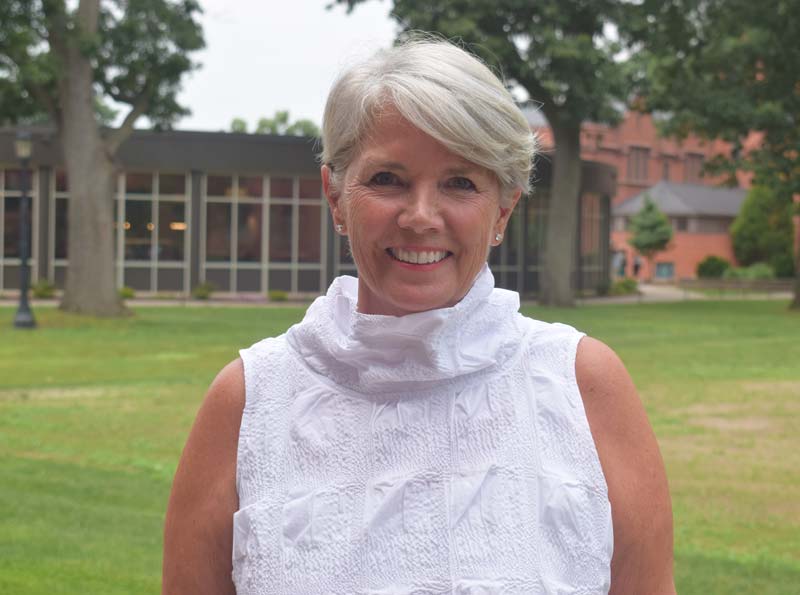 The Springfield College school magazine, The Triangle, in January 1892, published the original rules of "basket ball", written by graduate instructor James Naismith in December 1891. Today, the publication continues to be a major asset to our alumni, prospective students, new friends, and community members, allowing us to share our brand and our mission of serving others, as well as stories of our alumni who are making a difference in the world. With today's technology, our Office of Communications staff, led by Editorial Director Jane Johnson Vottero, G'10, and Vice President for Communications and External Affairs Stephen Roulier, has enhanced the TRIANGLE print magazine by introducing a huge array of digital vehicles to distribute TRIANGLE and its stories to potentially hundreds of thousands more readers around the world!
While I hope and expect that you read the TRIANGLE print magazine from cover to cover each time you receive it in the mail, I invite you to explore our Springfield College website to keep up with all our exciting news in between issues so that you may always remain connected to us.
We enjoy every opportunity to connect with you, and look forward to seeing you in the pages of our magazine, so send us your news. Hope to see you on the campus in the near future.
Sincerely,

Mary-Beth A. Cooper, PhD, DM
President of Springfield College
---


Volume 91, No. 2 • Winter/Spring 2022
EDITORIAL OFFICE
Office of Communications
Marsh Memorial
Springfield College
263 Alden Street
Springfield, MA 01109
EDITOR IN CHIEF
Jane Johnson Vottero
CREATIVE PROJECT MANAGER
Kelly A. Gonya
GRAPHIC DESIGN AND WEBSITE DEVELOPMENT
John Devanski
Guy with Glasses Design
STAFF WRITERS AND PHOTOGRAPHERS
Christopher Evans
Judith Kelliher
Damon Markiewicz
Brian Magoffin '05, G'17
Tessa Rickart
Doug Scanlon
Triangle magazine is published by the Office of Communications at Springfield College. Please direct all correspondence to the editorial director.
Springfield College, the Springfield College seal, and the Springfield College logo are registered with the U.S. Patent and Trademark Office.
The mission of Springfield College is to educate the whole person in spirit, mind, and body for leadership in service to others.
Springfield College does not discriminate against any person on the basis of race, color, religion, national or ethnic origin, age, sex, sexual orientation, disability, veteran status, or any other legally protected basis in admissions and access to, and employment and treatment in, its programs and activities.
PRESIDENT
Mary-Beth A. Cooper, PhD, DM
VICE PRESIDENT FOR COMMUNICATIONS AND EXTERNAL AFFAIRS
Stephen A. Roulier
ALUMNI RELATIONS DIRECTOR
Tamie Kidess Lucey '81, G'82
ALUMNI COUNCIL PRESIDENT
Dr. Anthony Sarage '00